AAA Inspection Details
Noteworthy by meeting the industry-leading standards of AAA inspections.
Presentation, Ingredients, Preparation, Menu
Attentiveness, Knowledge, Style, Timeliness, Refinement
Style, Materials, Tables, Seating, Ambience, Comfort
Restaurants have overall ratings in the top 20% for their Diamond Rating level, plus no member complaints in the past 12 months.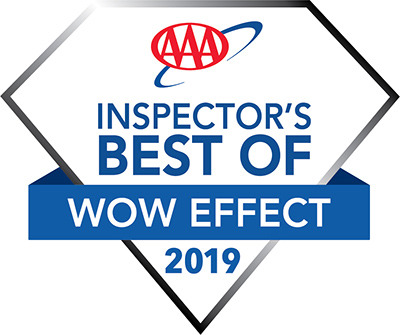 Sitting in this dining room, adorned with Oriental rugs and ceramics, I imagine myself sipping Turkish coffee in an Ottoman bazaar.
AAA Inspector Notes
Located in the Easton Town Center, this restaurant features a creative menu. Try the traditional lamb and beef kebabs marinated in homemade special sauces; the grilled fish or sautéed shrimp are also popular choices. Vegetarian selections include okra stew and vegetarian moussaka. The dining room, featuring orange and yellow plaster walls, rug hangings and wrought-iron chandeliers, is reminiscent of an Ottoman bazaar.
Location
3983 Worth Ave 43219
More Information
Casual Dining. Lunch and dinner served. Full bar, patio dining. Accessibility (Call).