AAA Inspection Details
Distinctive fine dining, well-serviced amid upscale ambience.
Presentation, Ingredients, Preparation, Menu
Attentiveness, Knowledge, Style, Timeliness, Refinement
Style, Materials, Tables, Seating, Ambience, Comfort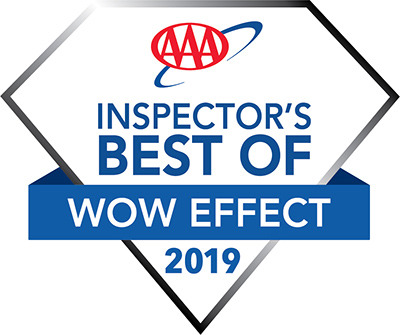 I am blown away by the taste and presentation of each dish in this unassuming restaurant accessible down an alley.
AAA Inspector Notes
Seating at this small location is either at a quiet table or, as I would suggest, at the chef's counter where you can watch each dish being prepared. The owner/chef will guide you through each Japanese-inspired course which uses mostly local and regional ingredients.
Reservation
Reservations required.
Location
141 Will Dodge Way 97520
More Information
Fine Dining. Dinner served. Beer & wine. Accessibility (Call).