AAA Inspection Details
Noteworthy by meeting the industry-leading standards of AAA inspections.
Presentation, Ingredients, Preparation, Menu
Attentiveness, Knowledge, Style, Timeliness, Refinement
Style, Materials, Tables, Seating, Ambience, Comfort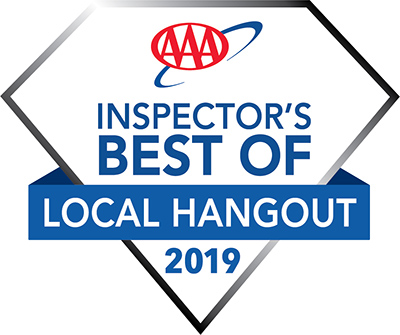 My favorite place to enjoy a yummy seafood dinner is at this historic spot, so I can listen to the locals tell stories of the building and the area.
AAA Inspector Notes
Historic. While walk-in traffic is always welcome, you'll have a better chance of dining in this intimate restaurant in the historic Mapleton train station if you have a reservation. It's affordable and very popular with the local residents. You'll find a nice selection of Northwest Pacific seafood dishes alongside steaks and burgers. All of the dishes are made with the freshest local ingredients, whenever possible. Request a table overlooking the Siuslaw River to enjoy the best view.
Reservation
Reservations suggested.
Location
1252 Bay St 97439
Parking
on-site and street.
More Information
Casual Dining. Dinner served. Full bar, patio dining.