AAA Inspection Details
Trendy food skillfully presented in a remarkable setting.
Presentation, Ingredients, Preparation, Menu
Attentiveness, Knowledge, Style, Timeliness, Refinement
Style, Materials, Tables, Seating, Ambience, Comfort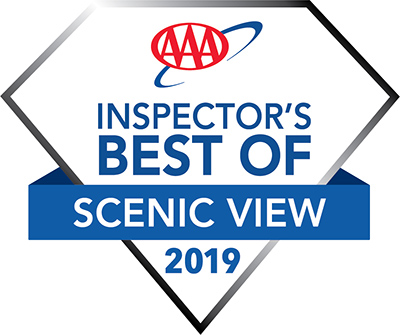 You can't beat the view from the patio at sunset. Overlooking the Ravenel Bridge, shrimp boats in Shem Creek and more often than not, I see dolphins.
AAA Inspector Notes
Enjoy views of the activity on the creek while you feast on made-from-scratch, prepared-to-order meals. The menu appears fairly straightforward with flatbreads, sandwiches, house-ground burgers and full entrées like steak frites and pan roasted halibut, but the work that goes into your meal before it gets to your table is incredible. From house smoking, pickling and fresh-made sausage and pate made with fresh ingredients from area farms, you're sure to enjoy whatever you order.
Reservation
Reservations suggested, for dinner and brunch.
Location
100 Church St 29464
Parking
on-site and valet.
More Information
Casual Dining. Lunch and dinner served. Full bar, patio dining, Sunday brunch, happy hour. Accessibility (Call).