AAA Inspection Details
Noteworthy by meeting the industry-leading standards of AAA inspections.
Presentation, Ingredients, Preparation, Menu
Attentiveness, Knowledge, Style, Timeliness, Refinement
Style, Materials, Tables, Seating, Ambience, Comfort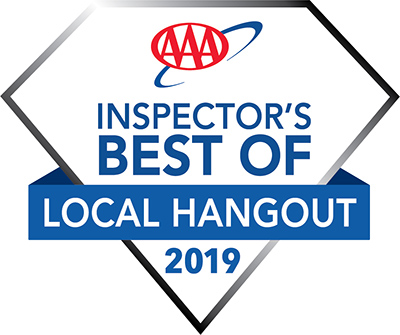 With live music several nights a week and daily happy hour, no wonder it's a locals favorite. It's my go-to for a fun, casual night out.
AAA Inspector Notes
At this restaurant diners can sample the many Italian specialties in tall, wraparound booths, a community table or the bar. The menu includes lobster ravioli, freshly baked lasagna, seafood or the oven-roasted stuffed chicken. Entrée courses are served with the popular house salad which has Gorgonzola, chopped vegetables and an apple cider vinaigrette. Spaghetti squash and gluten free pasta are available for substitutes. If you are looking for something simpler, try the brick-oven pizza. Live music is offered four nights a week. Family style meals are available for pick up orders which would be perfect after a long day at the beach.
Location
5900 N Kings Hwy 29577
Parking
on-site and valet.
More Information
Casual Dining. Lunch and dinner served. Full bar, happy hour.