AAA Inspection Details
Noteworthy by meeting the industry-leading standards of AAA inspections.
Presentation, Ingredients, Preparation, Menu
Attentiveness, Knowledge, Style, Timeliness, Refinement
Style, Materials, Tables, Seating, Ambience, Comfort
Restaurants have overall ratings in the top 20% for their Diamond Rating level, plus no member complaints in the past 12 months.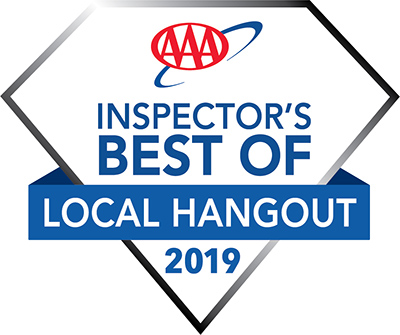 The music and atmosphere make this a perfect hangout whether you are visiting the city or showing it to out-of-town guests.
AAA Inspector Notes
Bright colors, loud music and a busy atmosphere greet diners as soon as they walk in this fun, casual restaurant. The menu mainly consist of tacos, but they also offer salads, soups and some appetizers. The puffy taco is wonderful and goes great with an order of chips and queso.
Location
230 Franklin Rd 37064
More Information
Quick Serve. Lunch and dinner served. Full bar, patio dining. Accessibility (Call).