AAA Inspection Details
Trendy food skillfully presented in a remarkable setting.
Presentation, Ingredients, Preparation, Menu
Attentiveness, Knowledge, Style, Timeliness, Refinement
Style, Materials, Tables, Seating, Ambience, Comfort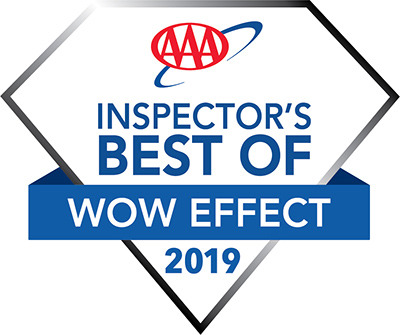 Frankly I was astonished that anyone had the guts to ask their guests to eat outside, in the summer, in Texas. Then I ate there, and I understood.
AAA Inspector Notes
This is an open-air restaurant, so time your visit carefully, but don't refrain from going. It's not stopping anyone else and there are covered areas and misters. The menu changes frequently but concentrates on beer-friendly options. You might find snack items like popcorn and pigs in a blanket, but you will also find pâtés, charcuterie, rabbit and dumplings, ox tongue sliders and burgers on house-made buns. Characteristically Austin, the vibe is über casual, but the food sublime. Only brunch is served on Sundays.
Location
2027 Anchor Ln 78723
More Information
Casual Dining. Dinner served. Full bar, patio dining, happy hour.