AAA Inspection Details
Distinctive fine dining, well-serviced amid upscale ambience.
Presentation, Ingredients, Preparation, Menu
Attentiveness, Knowledge, Style, Timeliness, Refinement
Style, Materials, Tables, Seating, Ambience, Comfort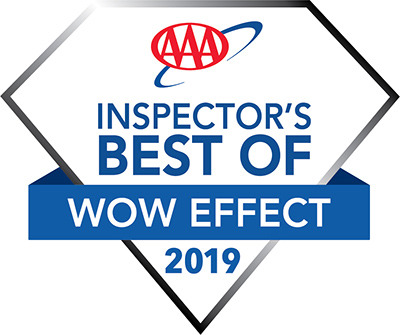 I dine in all types of restaurants, but very few have the intimacy of this small 12-seat place where you can casually chat with the chef.
AAA Inspector Notes
A warm welcome by Chef Yoshi and staff awaits guests just upstairs at this tiny, trendy restaurant discreetly located on South Congress. Known for intricately prepared and artfully presented dishes of sushi, yakimono, mushimono and more, Otoko's standouts include jellyfish, white sea bass, white sturgeon caviar and Mishima Wagyu beef. The delicious flavors and varied textures excite, and the intimate service spoils patrons at the 12-seat sushi bar. The well-planned beverage menu features creative cocktails and Japanese whiskey, which can also be enjoyed in the adjacent upscale Watertrade lounge.
Reservation
Reservations required, Booking a reservation months in advance is recommended.
Location
1603 S Congress Ave 78704
Parking
on-site and valet.
More Information
Fine Dining. Dinner served. Full bar. Accessibility (Call).