AAA Inspection Details
Distinctive fine dining, well-serviced amid upscale ambience.
Presentation, Ingredients, Preparation, Menu
Attentiveness, Knowledge, Style, Timeliness, Refinement
Style, Materials, Tables, Seating, Ambience, Comfort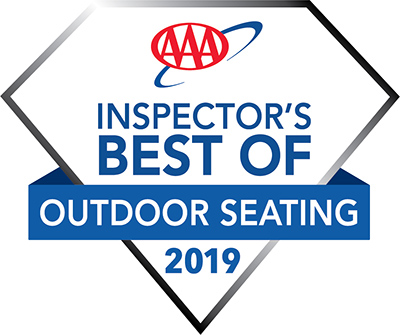 This is the place for a romantic dinner. The tables are well spaced and the landscaping is charming.
AAA Inspector Notes
Classic. This converted 1911 home has multiple dining rooms. Each room is intimate with uniquely themed upscale décor. On this menu, guests will enjoy local, regional and organic ingredients used for creating fresh tasting European-inspired dishes. The roasted corn and crawfish chowder is a perfect beginning. This place closes early afternoon and reopens later in the day for dinner service.
Reservation
Reservations suggested.
Location
5001 Boonville Rd 77802
More Information
Fine Dining. Dinner served. Full bar, Sunday brunch.