AAA Inspection Details
Distinctive fine dining, well-serviced amid upscale ambience.
Presentation, Ingredients, Preparation, Menu
Attentiveness, Knowledge, Style, Timeliness, Refinement
Style, Materials, Tables, Seating, Ambience, Comfort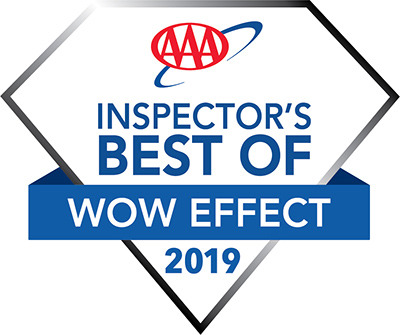 If you love sitting in front of an open kitchen for a bird's-eye view of what talented chefs are preparing, add this to your to-do list.
AAA Inspector Notes
Whimsically decorated with table settings attached to the ceiling and culinary-themed artwork on the walls, this restaurant features a theater kitchen where guests are seated at a white marble table. Meals begin by individually speaking with the chef who explains the origins and preparations of each course. Expertly trained staff members accommodate special requests and offer personalized options.
Reservation
Reservations suggested.
Location
70 Essex Way 05452
Parking
on-site and valet.
More Information
Fine Dining. Dinner served. Full bar.