AAA Inspection Details
Noteworthy by meeting the industry-leading standards of AAA inspections.
Presentation, Ingredients, Preparation, Menu
Attentiveness, Knowledge, Style, Timeliness, Refinement
Style, Materials, Tables, Seating, Ambience, Comfort
Restaurants have overall ratings in the top 20% for their Diamond Rating level, plus no member complaints in the past 12 months.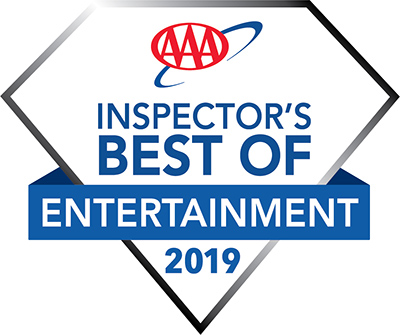 To me, this is the perfect date night as I get dinner and a great live jazz show.
AAA Inspector Notes
This well-known jazz club features tiered tables in the two-story dining room, so all afford views of the stage. Although the dress code is casual, patrons typically don dressy-casual attire. The ticket price does not include the cost of dinner, and the purchase of a show ticket is required for entry. Typical show times are Tuesday, Wednesday and Sunday at 7:30 and Thursday through Saturday at 7:30 and 9:30 p.m.
Reservation
Reservations suggested.
Location
2033 6th Ave 98121. Station: Westlake & 7th
More Information
Dinner Theater. Dinner served. Full bar. Entertainment.