AAA Inspection Details
Noteworthy by meeting the industry-leading standards of AAA inspections.
Presentation, Ingredients, Preparation, Menu
Attentiveness, Knowledge, Style, Timeliness, Refinement
Style, Materials, Tables, Seating, Ambience, Comfort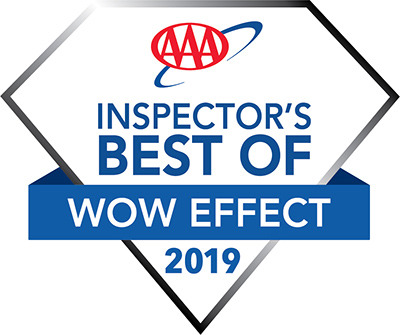 When I walk into this restaurant, I'm seemingly transported to fun times dining in New Orleans.
AAA Inspector Notes
This casual dining experience features New Orleans French Quarter-inspired fare such as traditional Creole, seafood gumbo, Cajun meatloaf, po'boy sandwiches and beignets. Breakfast includes Creole classics. French press and chicory coffee is offered, too.
Reservation
Reservations suggested.
Location
601 Queen Anne Ave N 98109. Station: Seattle Center
More Information
Casual Dining. Breakfast, lunch and dinner served. Open late. Full bar, Sunday brunch, happy hour. Accessibility (Call).