AAA Inspection Details
Trendy food skillfully presented in a remarkable setting.
Presentation, Ingredients, Preparation, Menu
Attentiveness, Knowledge, Style, Timeliness, Refinement
Style, Materials, Tables, Seating, Ambience, Comfort
Restaurants have overall ratings in the top 20% for their Diamond Rating level, plus no member complaints in the past 12 months.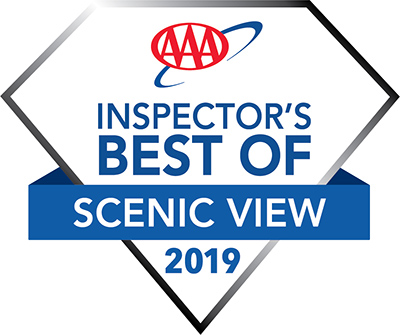 No matter how may times I dine here, I am always inspired by the panoramic views of the surrounding hills and lush forest.
AAA Inspector Notes
Whether coming to dine or gamble, this restaurant is a great little retreat with spectacular territorial views, tender steaks and attentive service. The bone marrow with herbs, bacon jam and sourdough bread is a great starter as you settle in and decide if dinner is going to be king salmon, trout with almonds or one of the many prime steaks cooked to perfection. Can't decide between steak or seafood? Then maybe add a half lobster tail to a steak for a surf and turf.
Reservation
Reservations suggested.
Location
37500 SE North Bend Way 98065
Parking
on-site and valet.
More Information
Fine Dining. Dinner served. Full bar.