It's easier than you think to plan a trip to Gatlinburg, Tennessee — one that the whole family will enjoy.
Most articles about things to do in Gatlinburg will have you traipsing all around the Smokies — from Townsend to Pigeon Forge and all the way north to Sevierville — but that just means more time spent cooped up in the car.
In this article, we'll share all the fun things for families to do right in downtown Gatlinburg.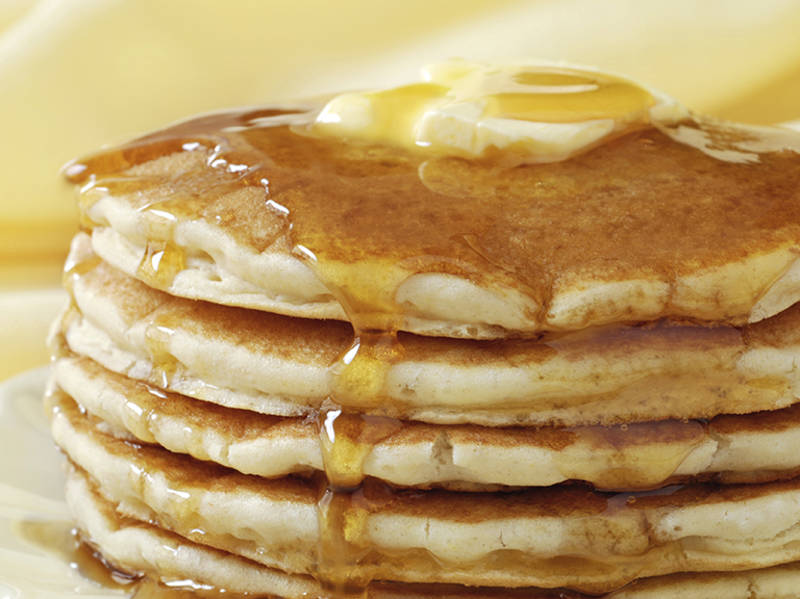 mcfields/iStockphoto.com
Start with a country-style breakfast
Kick off a day in Gatlinburg with one tough decision: Which pancake house to visit? You'll have quite a few options to choose from along Gatlinburg's main downtown strip, also called the Parkway or Highway 441.
Popular breakfast spots for families include Crockett's Breakfast Camp (known for their 1-inch thick griddlecakes), Flapjack's Pancake Cabin (sticky bun pancakes are topped with cream cheese icing) and Pancake Pantry (said to be Tennessee's first specialty pancake restaurant). All three places open at 7 a.m. — perfect for early risers.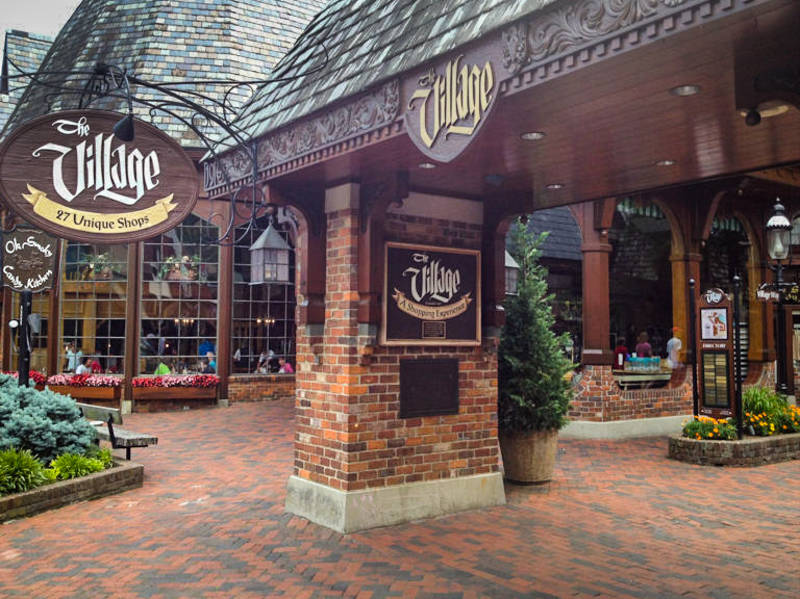 AAA/Sherry Mims
Browse for souvenirs at The Village Shoppes
Just off the Parkway is The Village, a quaint European-style shopping area that makes for a pleasant outing in Gatlinburg with kids. Wander the brick walkways and landscaped grounds to discover more than 25 one-of-a-kind stores, including a shop devoted solely to cozy foot coverings (The Sock Shop), a store filled with kid-friendly puzzles and collectibles (Cartoons & Toys) and an establishment that whips up small-batch gourmet popcorn and free samples (Pop Culture).
If you didn't start the day with a sit-down breakfast, you're in for a treat, as The Donut Friar in The Village is a convenient option for a quick bite. It opens at 5 a.m. and also brews lattes and cappuccinos for parents in need of a caffeine fix.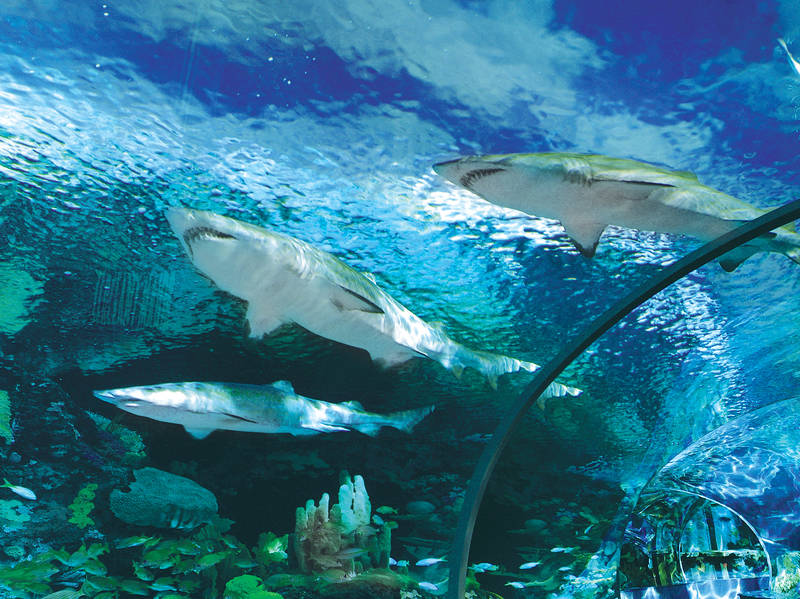 Ripley's Aquarium of the Smokies
Walk through a tunnel of sharks
It's time for some educational fun! You can easily spend an hour or two at
Ripley's Aquarium of the Smokies
, whether you're walking through the shark tank's underwater viewing tunnel, touching stingrays and horseshoe crabs in a shallow lagoon or spotting piranhas and dart frogs in a tropical rainforest. Taking a trip to the aquarium is the perfect activity for a rainy day in Gatlinburg.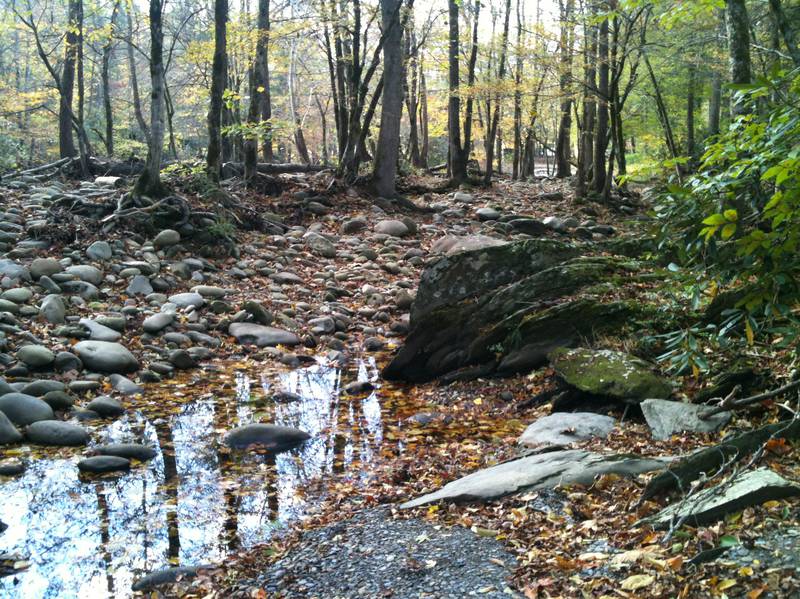 Barbra Natali
Have a picnic next to a mountain stream
Get takeout lunch from a local restaurant and enjoy a relaxing picnic next to a mountain stream. The whole family will find something yummy on takeout menus from popular downtown Gatlinburg restaurants like Old Dad's General Store,
Bennett's Pit Bar-B-Que
or Parton's Deli. We recommend taking your lunch to the picnic tables at Mynatt Park, where there's a children's playground and an area for fishing.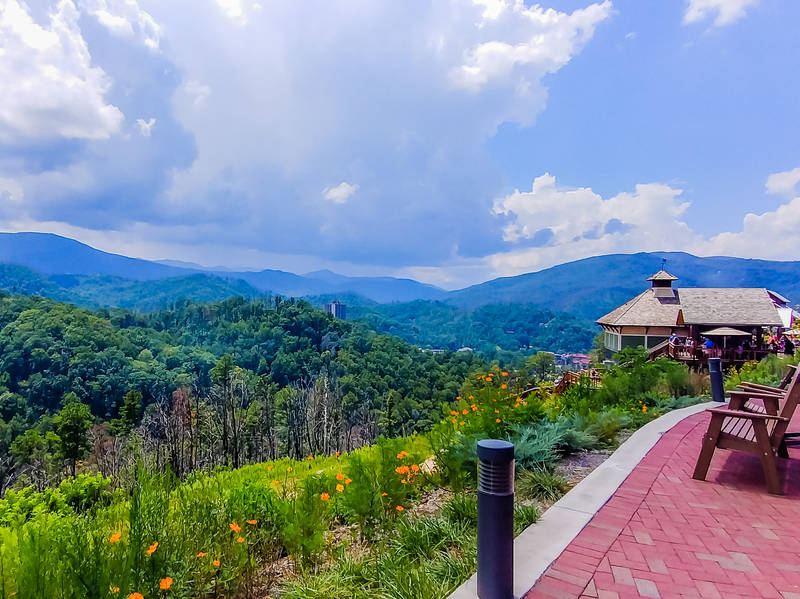 flickr / CC BY/Charity Davenport
Find something for everyone at a mountaintop theme park
Spend the afternoon at
Anakeesta
, a unique mountaintop amusement park that's fun for families. Your adventure begins with a ride up to the top of a 600-foot-high mountain via a chair lift, enclosed gondola or rugged vehicle. At the top, all sorts of activities await.
For young kids, the park has gem mining, a splash pad, a treehouse playground and a challenge course. Older children and teens will get a thrill out of the Dueling Zipline Adventure course and Rail Runner, a single-rail mountain coaster that reaches speeds up to 25 mph. All ages will love the TreeTop Skywalk, with 16 rope bridges that let you explore a forest 50 to 60 feet off the ground.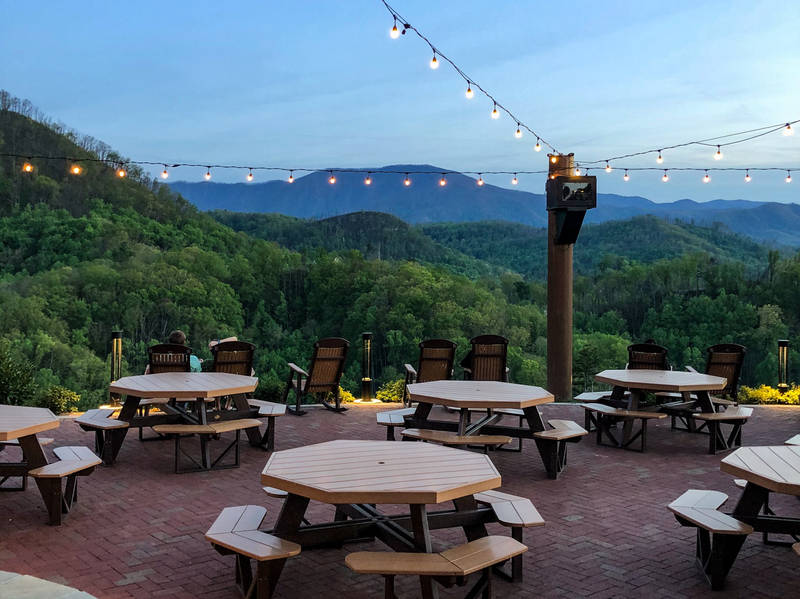 iStockphoto.com/Sandra Lund
Watch the sunset over downtown Gatlinburg
Seeing the sunset from the mountaintop in Anakeesta is an experience to remember. Large windows at the Cliff Top restaurant let you enjoy a fantastic view of the Smokies as the sun goes down. The restaurant is located in the park's Black Bear Village area, where there's also a firepit, craft beer bar, dessert shop and plenty of outdoor seating.
If early bedtimes mean you need to head to your hotel sooner, plan to grab dinner at one of Gatlinburg's iconic restaurants that are kid-friendly, too. We recommend checking out
The Park Grill
or Smoky Mountain Brewery.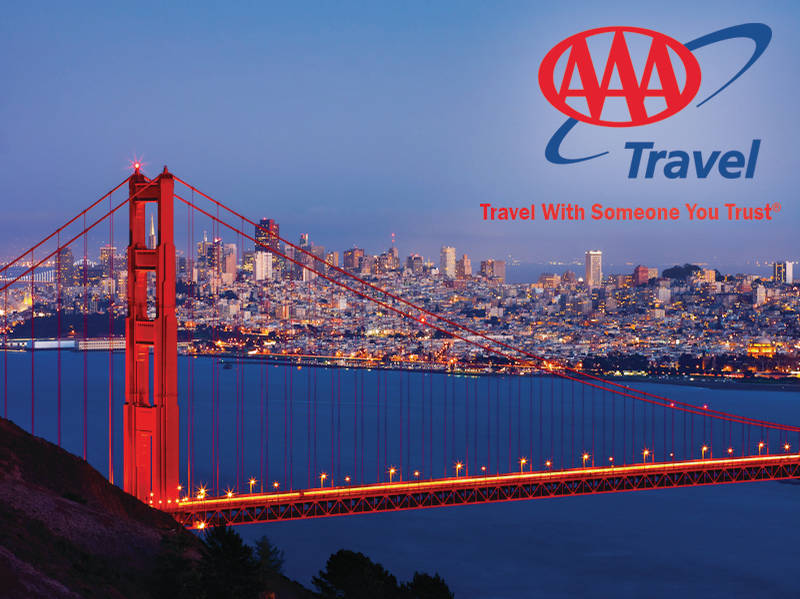 AAA
Plan your next Gatlinburg vacation with AAA Travel
Did you know AAA membership includes access to travel agents who can answer questions and help with every stage of the trip planning process? Visit
AAA.com/Travel
to learn more, or download AAA's free
Tennessee TourBook
guide.