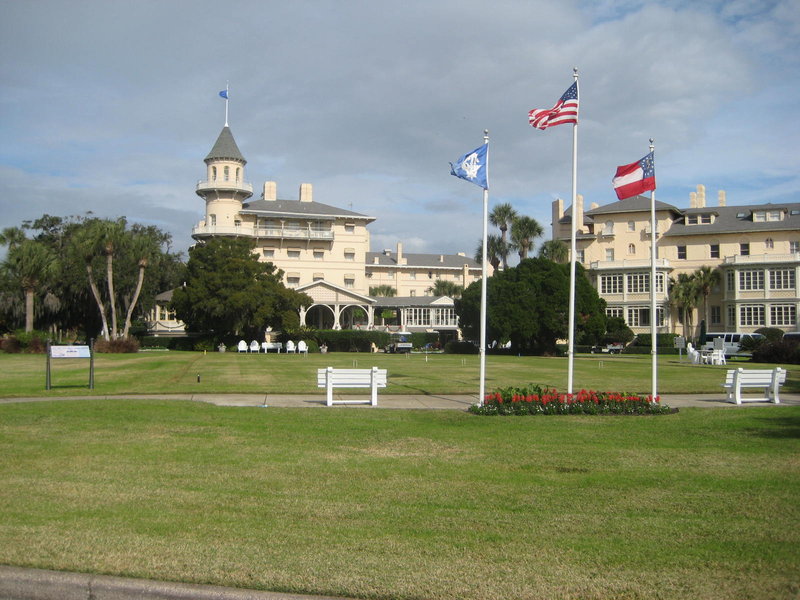 Essentials
Feel like a millionaire at the
Jekyll Island Club Resort
. Guests eat in an elegant dining room, while away the hours in wicker chairs on wide verandas and stroll amid gigantic, moss-strewn oaks. Arrive promptly at 4 p.m. to sample traditional scones, pastries and finger sandwiches as well as coffees and teas at a daily Victorian tea.
Hop aboard the Passport to the Century Tour offered by
Jekyll Island Historic Tours
to learn all about life in the members-only colony. You'll enter a selection of millionaires' cottages and a chapel with one of only six known Tiffany stained-glass windows signed by the artist.
Explore Jekyll Island on a rented bicycle (helmets included) or in a "Red Bug" electric motor car. More than 20 miles of paths circumvent the 7.5-mile-long island, which is less than 2 miles wide. Maps are available, but you won't get lost without one.
Spend a day at the beach. Options include sparsely populated Jekyll Island, with miles of unspoiled sand and picnic areas, or the bustling crescent at the southeastern tip of St. Simons Island , near a revitalized old fishing village.
Climb to the top of the lighthouse on St. Simons Island for a sweeping view of the coast, and then enter the restored lightkeeper's dwelling, both at
St. Simons Island Lighthouse Museum and A.W. Jones Heritage Center
.
Visit St. Simons Island's most significant historic sites—
Christ Church, Frederica
and Fort Frederica National Monument .
flickr/Krzysztof Urbanowicz
Play up to 63 holes of golf on Jekyll Island's four public courses—Oleander, Indian Mound, Pine Lakes and the historic, nine-hole Great Dunes. With additional public greens on St. Simons Island and guest-only privileges at Sea Island's resort courses, Golden Isles golfing is the pride of Georgia.
Board a ferry to Sapelo Island. A bus tour offered through
Sapelo Island National Estuarine Research Reserve
takes you to the Reynold's Mansion, a lighthouse and several other points of interest.
Eventually your Golden Isles travels will take you through Brunswick , a small port town with interesting Victorian architecture. Spend the morning shopping for antiques and collectibles in the historic business district. In the afternoon, amble over to the Bay Street docks and watch shrimp boats unload the catch of the day. Later head to a restaurant for a fresh-as-it-gets seafood platter and the original Brunswick stew. Somewhere in between, take time to visit
Hofwyl-Broadfield Plantation State Historic Site
.
If you're in the mood to really get away from it all, retreat to Cumberland Island National Seashore via ferry from St. Marys. Reservations are a must due to the island's daily capacity limitations.
Island hopping in the Golden Isles requires a bit of strategy. Jekyll and St. Simons islands are accessible by car via separate causeways from Brunswick, while others can be reached only on a ferry requiring reservations. The Jekyll Island Welcome Center, on the Downing Musgrove Causeway, is a good source for maps, guidebooks, historical literature and a warm coastal Georgia welcome; phone (912) 635-3636.
St. Simons Island was critical to the defense of the new Georgia colony established by James Oglethorpe. At Fort Frederica National Monument relic cannons and ruined barracks recall a once-thriving military settlement of more than 500.
Although Cumberland Island National Seashore entered the public consciousness after it was revealed as the secret location of John F. Kennedy Jr.'s wedding, it was once the private getaway of the privileged Carnegie family. The grounds of Greyfield Inn (the former Carnegie mansion) are off limits to non-registered guests; however, day-trippers and overnight campers can freely explore most of the island's unspoiled beaches, maritime forests, marshes and historic districts, or they can participate in ranger-led programs. Make reservations before you travel to the St. Marys ferry landing; only 300 guests per day are admitted on the island.
The Newport of the South
If Newport, R.I., was the summer retreat for the Gilded Age elite, Jekyll Island , Ga., was its winter counterpart. In 1886, a syndicate of 53 investors including Edwin Gould, Henry Hyde, J.P. Morgan, Joseph Pulitzer and William K. Vanderbilt formed the Jekyll Island Club and purchased the 5,700-acre island for use as a private hunting reserve and family getaway.
An elegant Queen Anne-style clubhouse, now the
Jekyll Island Club Resort
, dominates a 240-acre compound featuring oversize residential cottages, an infirmary, a chapel with a Tiffany window, servants' dormitories, service buildings, indoor tennis courts, boarding stables and a wharf where the world's sleekest yachts docked during the club's heyday. More than 30 structures make up the Jekyll Island Historic District, a national landmark documenting America's highest social order at leisure from 1888 until the club convened for the last time in 1942.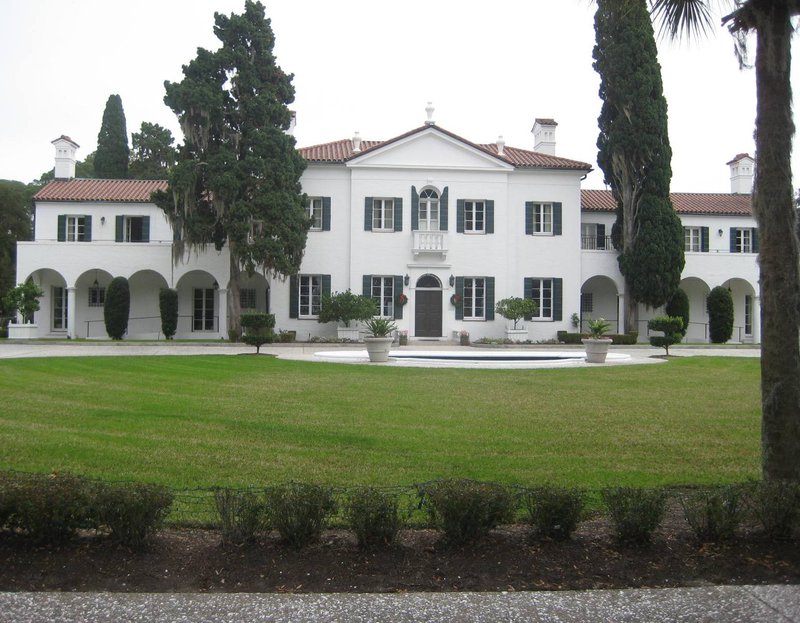 A few club members built private homes the size of modest mansions, some as large as 12,000 square feet with up to 25 rooms. One of the most opulent was Crane Cottage, an Italianate villa with 17 bathrooms built in 1917 by Richard T. Crane Jr., owner of a Chicago plumbing fixtures business. Cherokee Cottage, another stately villa, dates to 1907. Its first occupant was Dr. George F. Shrady, a leading New York surgeon and father-in-law of railroad executive Edwin Gould. With a total of 23 guest rooms, both villas serve as extensions of the hotel. Additional rooms are available in Sans Souci, a converted 1896 apartment building touted as the country's first condominium.
All that remains of Edwin Gould's Chicota Cottage is the foundation and a tragic story. Consumed with grief after their oldest son died in a Jekyll hunting accident in 1917, Gould and his wife left the colony and never returned; Chicota was eventually razed. Gould's youngest son owned Villa Marianna, a Spanish-influenced cottage constructed in 1928, the same year Jekyll Island Club president Walter Jennings built nearby Villa Ospo.
Indian Mound is one of the earliest cottages and one of the few with original furnishings. Believing that a berm on the lawn was archeologically significant—a theory that was later disproved—Standard Oil Co. tycoon William Rockefeller renamed the 1892 cottage on purchasing it from industrialist Gordon McKay in 1904.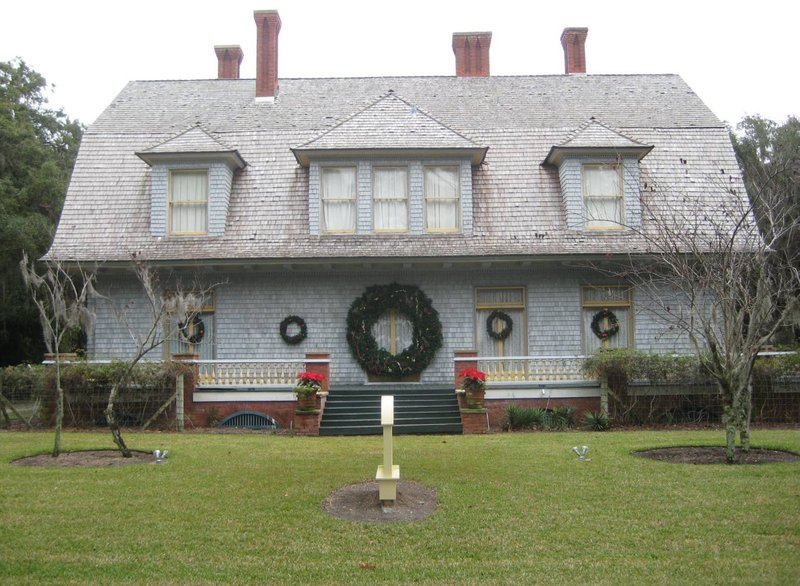 Henry Kirke Porter's Mistletoe Cottage was built around 1900, at which time Porter was president of a Pittsburgh machine works specializing in light locomotives; he went on to become a congressional representative. The Dutch colonial house is a showcase for more than 100 works by renowned sculptor Rosario Russell Fiore, who created many of the pieces while living on Jekyll Island 1967-94.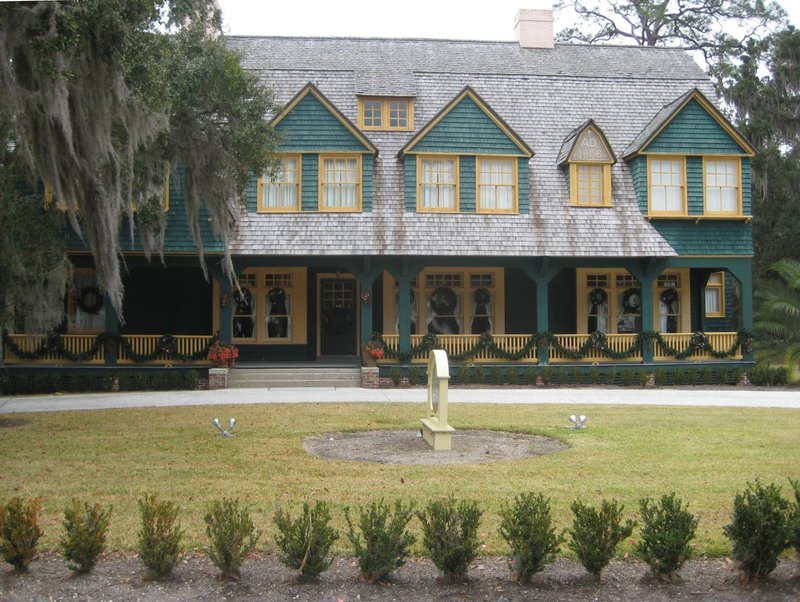 Moss Cottage was the retreat of Atlantic and Pacific Tea Co. president George Macy, while lumber mogul Frank Goodyear occupied nearby Goodyear Cottage, a Georgian-style stucco structure now housing art exhibits by the Jekyll Island Arts Association.