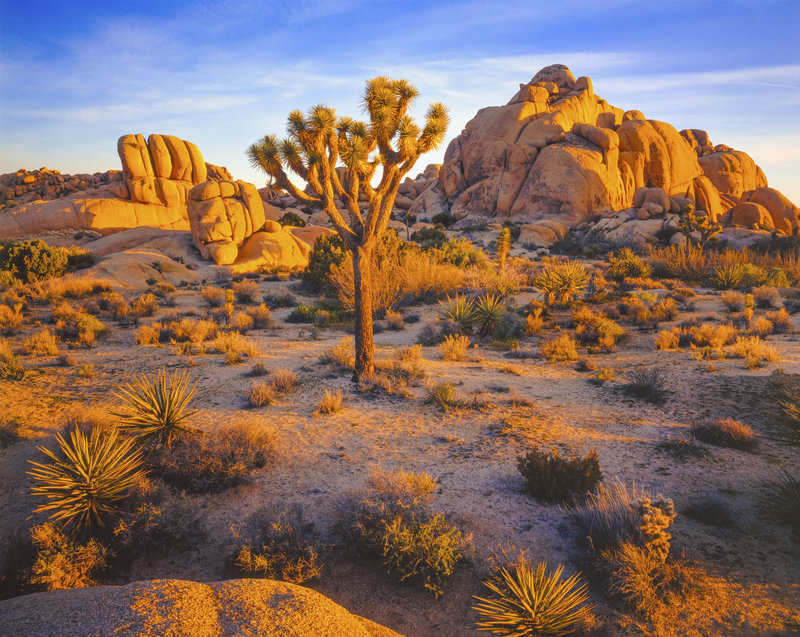 Ron_Thomas/iStockphoto.com
Description
North of I-10 and east of Desert Hot Springs with entrances at Cottonwood Spring, Twentynine Palms and Joshua Tree, Joshua Tree National Park covers more than 800,000 acres. This California desert country contains striking granite formations and mountain ranges rising from flat valleys about 1,800 feet above sea level to elevations of more than 5,000 feet. At various trailheads and road pullouts there are informational signs about that particular area. However, trails leading off the roadways are not paved, and for a good part of the year the climate makes these trails inhospitable for many persons.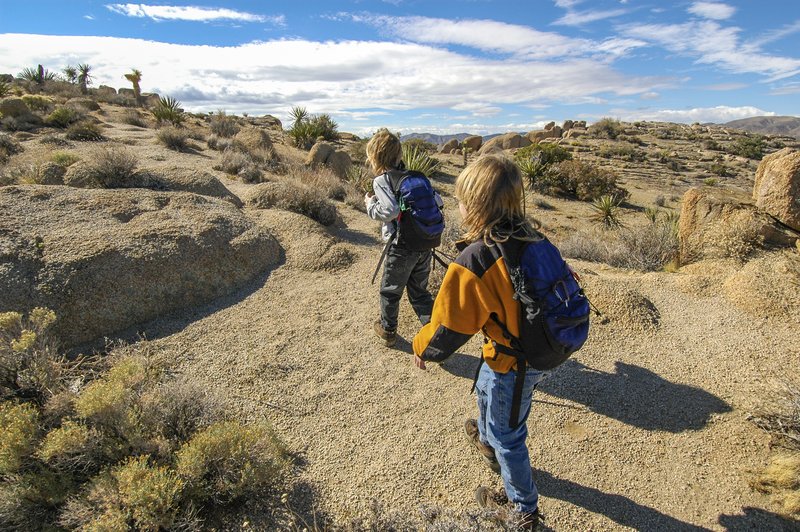 This park is different from most national parks in that while many have numerous viewpoints with spectacular scenery, this park is really more appreciated by getting away from the few main roads, getting out of the car and trekking into the desert a bit to get the full flavor of the park. For those who do, this is bound to be a memorable experience.
Keys View provides a spectacular view of the Coachella Valley and on clear days one can see the mountains in Baja. The road to Keys View is paved, but narrow and not conducive to speed. The trail from the parking area to the various viewing levels is paved, but rather steep in places; there is a lower wheelchair-accessible viewpoint as well.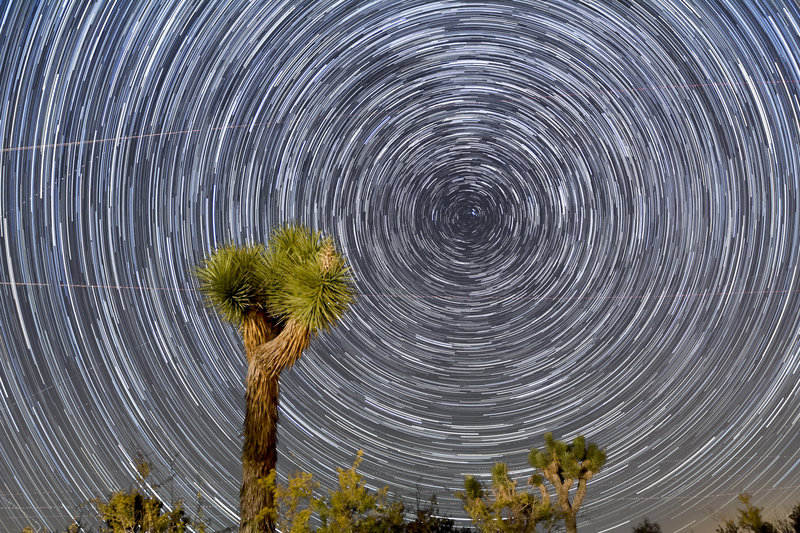 Chris Pritchard/iStockphoto.com
Rock climbing is popular. The many spectacular desert plants include Joshua trees, cacti, ocotillos, smoke trees, paloverdes, piñon pines, Mojave yuccas and an array of spring wildflowers.
The desert supports a wide variety of wildlife, including many resident and migratory birds. The park's largest animal is the desert bighorn sheep.
Ranger-led walking tours of the Keys Ranch are offered February through May. William F. Keys lived here without amenities for more than 60 years and reared his five children. The 90-minute tour is one-half mile in length and visitors are advised to wear supportive walking shoes, sunscreen and a hat, and to bring drinking water. On windy days you might want to wear a jacket or sweater. Keys Ranch tour $10; $5 (ages 6-11). Tours are limited to 25 people, so reservations are required; phone (760) 367-5522.
Outfitters and guides also are available in the towns bordering the north side of the park: Joshua Tree, Twentynine Palms and Yucca Valley. These towns are also where services are located. There are no services within the park itself: no water, no food service, no stores, no gas stations, and no ranger stations. Restrooms are provided at all campgrounds.
Wood, gas and supplies must be carried into all of the park's nine primitive campgrounds, and water must be carried into all but Cottonwood and Black Rock. The exhibits of the Joshua Tree Visitor Center in Joshua Tree provide an introduction to the park, its ecosystems, recreational uses and historic sites. Oasis Visitor Center at Twentynine Palms has displays providing an introduction to the flora, fauna and history of the desert park.
Park open daily 24 hours. Joshua Tree Visitor Center open daily 8-5. Cottonwood Visitor Center open daily 8:30-4. Oasis Visitor Center open daily 8:30-5. Black Rock Nature Center open Sat.-Thurs. 8-4, Fri. noon-8, Oct.-May. Park admission, valid for 7 days, is $25 per private vehicle or $12 per person arriving by other means. Camping $15-$20.
Note: I-10 exit 168 is signed as a route to Twentynine Palms. However, the road (Cottonwood Springs Road/Pinto Basin Road) cuts through the park, and drivers on their way to Twentynine Palms must pay the park admission whether they use park facilities or not.
Direct inquiries to the Superintendent, Joshua Tree National Park, 74485 National Park Dr., Twentynine Palms, CA 92277-3597; phone (760) 367-5500. Phone (877) 444-6777 for camping reservations at Black Rock Canyon, Indian Cove and all group sites.
GEM_DESCRIPTION
You'll need to get out of your car to truly experience the stark beauty of the desert scenery.