About FlagstaffFlagstaff rests on the Colorado Plateau under the gaze of the San Francisco Peaks amid ponderosa pine forests, high deserts and lakes. Dusted with snow in winter and wildflowers in summer, the mountains provide a scenic backdrop for what was once a mere rest stop.
The town was established in 1881. The name Flagstaff is believed to refer to a ponderosa pine tree that was stripped of its branches and used as a flagstaff by members of an exploration party during Fourth of July celebrations in 1876. The flagstaff, visible from afar, remained in place to serve as a landmark for wagon trains bound for California; transients knew that they would find a good place to camp when they spotted it.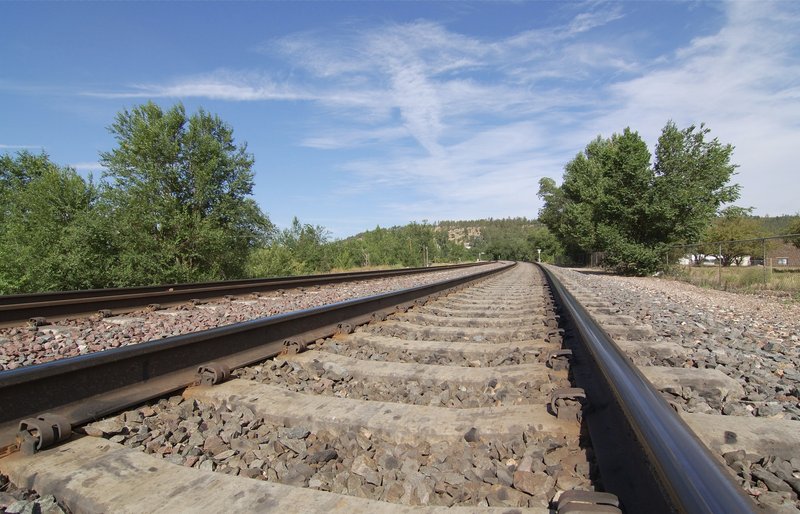 Garrettav8or/iStockphoto.com
Shepherd Thomas F. McMillan, said to be the town's first permanent resident, deemed the land perfect for raising sheep when he arrived in 1876. Early industry revolved around timber, sheep and cattle, but when the Atlantic and Pacific Railway Co. (now the Santa Fe) decided to merge with the Southern Pacific line, settlers again put out their welcome mats, providing water and supplies to the railroad crews. The railroad reached Flagstaff in 1882. The Flagstaff Railroad Depot, on SR 66 between S. San Francisco and S. Beaver streets, opened in 1926. Impressive with its Revival Tudor style, it now houses the Flagstaff Visitor Center and an Amtrak station.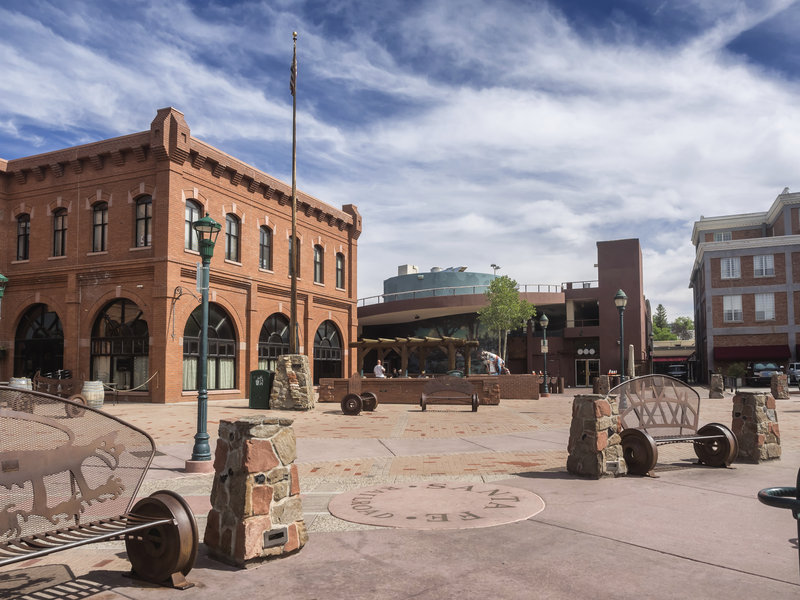 rankix/iStockphoto.com
Downtown Flagstaff, which grew up around the railroad depot, contains many historic buildings dating from the late 1800s to early 1900s. Plaques and seasonal tours give insight to buildings' former functions.
The Northern Arizona Normal School, established in 1899, was renamed Northern Arizona University in 1966. The university contributes to Flagstaff's college town feel. NAU's north campus, which encompasses 140 acres, boasts numerous restored buildings constructed 1894-1935 of local sandstone. This area reputedly contains the largest number of restored sandstone buildings in the Southwest.
In the 1920s, Route 66 brought travelers through town; they stayed briefly yet contributed to the economy. Money from tourism helped Flagstaff become an incorporated city in 1928, and the route continues to attract visitors.
Another popular drive is the 54-mile scenic stretch of SR 89A that begins in Flagstaff, winds its way south through Oak Creek Canyon and ends in Jerome. (The steep, narrow road is not recommended for vehicles pulling trailers more than 40 feet long.)
The city remains a good home base for many day trips. Within the boundaries of Coconino County, the second largest in the country, visitors will find Grand Canyon National Park , Meteor Crater, Oak Creek Canyon , Sunset Crater Volcano National Monument , Walnut Canyon National Monument and Wupatki National Monument . The landscape varies from deep green woodlands to rugged, rocky escarpments and provides for nearly every recreational pursuit, from skiing and hiking to camping, hunting and fishing.
Visitor Centers Flagstaff Convention & Visitors Bureau 323 W. Aspen Ave. Flagstaff, AZ 86001. Phone:(928)213-2910 or (800)217-2367
Flagstaff Visitor Center 1 E. Rte. 66 Flagstaff, AZ 86001. Phone:(928)213-2951 or (800)379-0065
Self-guiding ToursMaps outlining walking tours of Flagstaff's historic downtown area, Route 66 and supposedly haunted locations are available at the Flagstaff Visitor Center in the historic train station on Route 66. The center also sells Grand Canyon Park entry passes.
ShoppingFlagstaff Mall & The Marketplace, 6 miles east at 4650 SR 89N, has more than 60 stores, including Dillard's, JCPenney and Sears. Flagstaff's downtown historic district also offers shopping opportunities.
Things to Do The Arboretum at Flagstaff
Arizona Historical Society Pioneer Museum
Northern Arizona University Art Museum
Oak Creek Canyon see Sedona.
Riordan Mansion State Historic Park
Recreational Activities
Skiing Arizona Snowbowl