Best Attractions in HonoluluIn a destination with dozens of attractions, you may have trouble deciding where to spend your time. Here are the highlights for this destination, as chosen by AAA editors. GEMs are "Great Experiences for Members."
Island ali'i (chiefs) loved the beautiful beaches, coconut palm groves, exotic foliage and spectacular vistas of Honolulu area's many natural attractions. Hike three quarters of a mile to the 761-foot-high summit rim of the Diamond Head State Monument volcanic crater, where you're treated to a bird's-eye view of nature's splendor.
For other dramatic panoramas and beautiful sights to see on your vacation, venture to the Nu'uanu Pali State Wayside and Pu'u 'Ualaka'a State Wayside . Kamehameha the Great scored a decisive victory in the conquest of O'ahu at Nu'uanu Pali, a 1,200-foot-high gap between 2,000- to 3,000-foot cliffs. Winds on the perch can approach gale-force strength, so hold on tight to anything you're not willing to lose. A popular picnicking destination, Pu'u Ualaka'a (which translates as "rolling sweet potato hill") affords views from Diamond Head clear across to the Waianae Range.
For more up-close-and-personal encounters with nature, wander through the 14-acre Foster Botanical Garden, which began in 1853 and now comprises 4,000 species of tropical trees and plants from all over the world including hybrid orchids, primitive cycads and many varieties of palms.
The focus remains on botany at Lyon Arboretum, a 194-acre rain forest teeming with native Hawaiian, Polynesian and other verdant plants. Tiny, vibrant flowers contrast with towering breadfruit trees.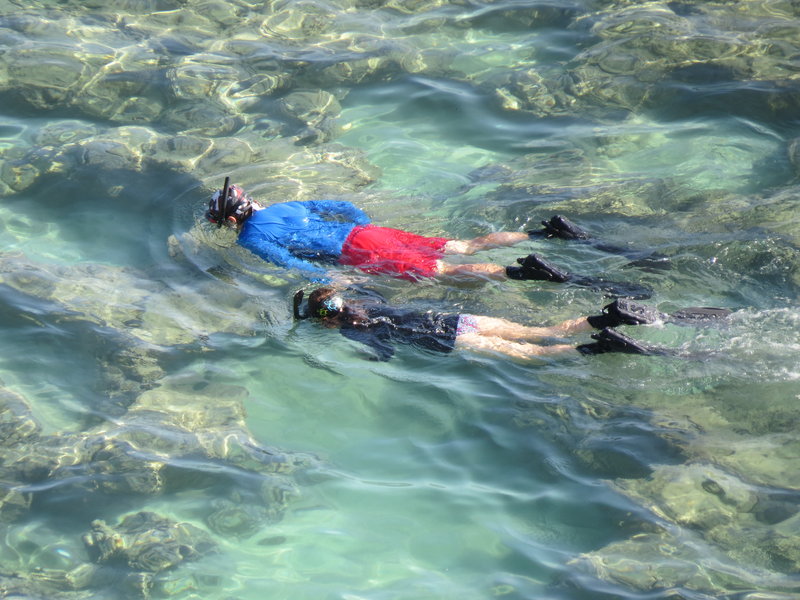 AAA/Inspector 16
AAA GEM attraction Hānauma Bay Nature Preserve shifts your attention to what lies under the water. In what remains of a volcanic crater below Koko Head, the bay entices scuba divers, snorkelers and swimmers, particularly on weekends.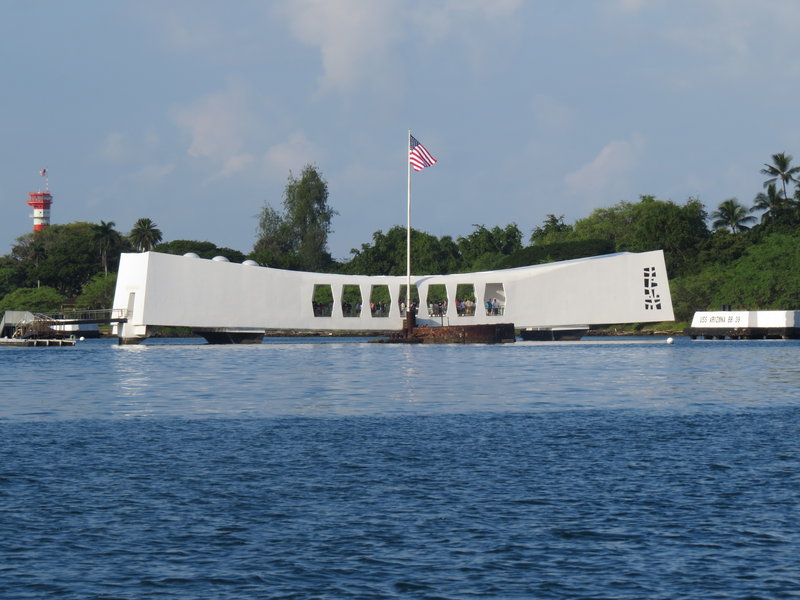 AAA/Inspector 16
Home to Pearl Harbor, the island recalls its unfortunate place in World War II history in a trio of AAA GEM attractions. The USS Arizona Memorial pays a haunting tribute to the 1,177 sailors who perished during a Japanese air raid on Dec. 7, 1941. A stark, rectangular memorial spans the ship's sunken hull, in which most of the dead are entombed. Inside the Pearl Harbor Visitor Center , you can watch a 23-minute documentary and tour a museum with interactive exhibits, audiovisual displays, oral histories, photos and artifacts.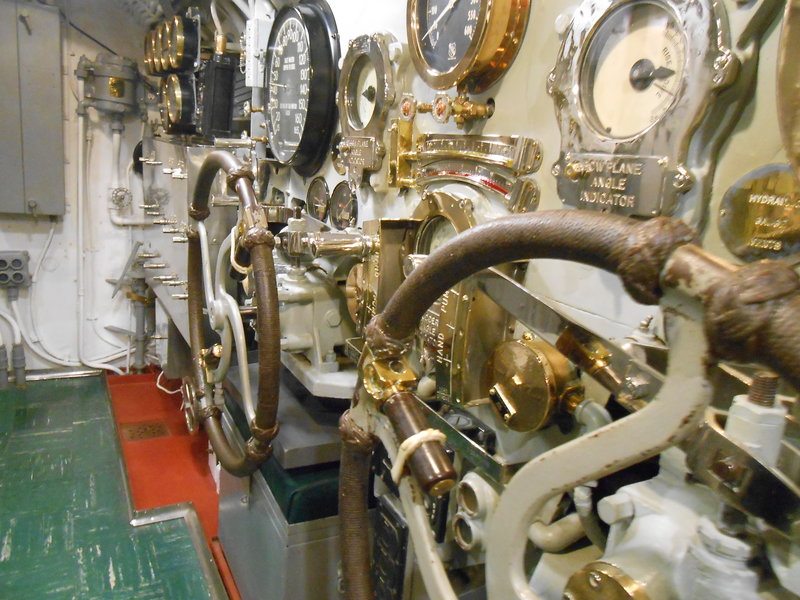 AAA/Inspector 76
Just north of the Pearl Harbor Visitor Center, you can explore both the USS Bowfin Submarine Museum & Park and the Battleship Missouri Memorial. The former lets you experience how the submarine's crew lived. The museum's displays and videos further document the role and history of submarines, and a memorial honors the 52 U.S. submarines lost and more than 3,500 crewmen who died during the war. The latter recounts the missions of "Mighty Mo," a veteran not only of World War II but also of the Korean and Gulf wars. Wander on the Surrender Deck, where Japan signed the act of surrender that ended World War II.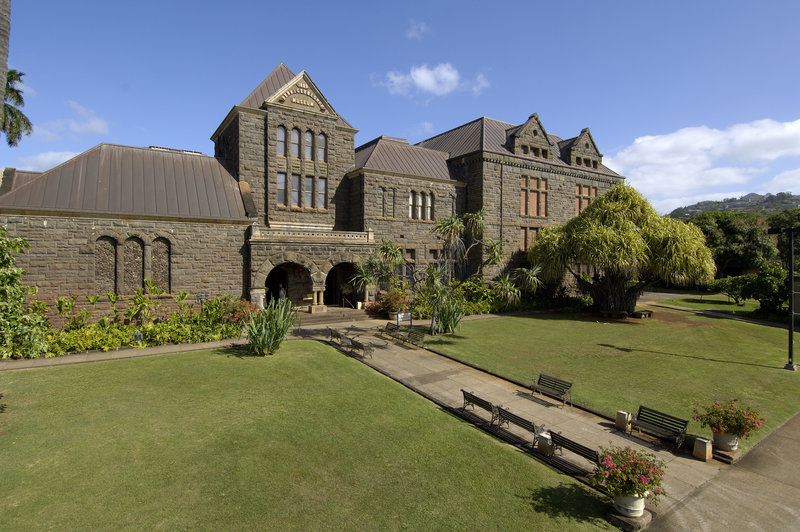 Bishop Museum
Bishop Museum, a AAA GEM attraction, offers a broad collection of natural history and cultural displays. View kings' 'ahu'ula (feathered capes), Polynesian art, nose flutes and calabashes, then gaze at the Pacific sky from the observatory and planetarium.
Polynesian Cultural Center, a AAA GEM attraction, studies the heritage of the South Seas region. Tour the facility on foot or in a canoe, or analyze displays of art, crafts and items related to regional customs and sports.
Ask your AAA Travel Agent about the Honolulu Museum of Art, a AAA GEM attraction that boasts an Asian collection said to rank among the nation's finest. Japanese screens and hanging scrolls, Buddhist and Shinto sculpture, Chinese furniture and porcelain, Korean ceramics and Indian stone sculpture share exhibit space with Italian Renaissance paintings, Mayan and Greek pieces and creations by American and European masters.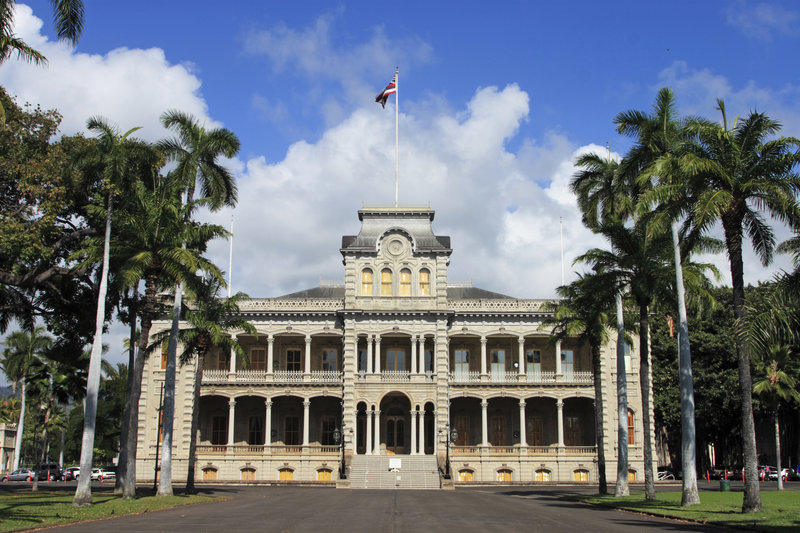 AAA
Take the Grand Tour through Iolani Palace, which focuses on the islands' royal history. King Kalākaua's 1882 palace houses crown jewels, feathered cloaks and scores of other lavish appointments.
Portraits of Hawaiian royalty hang inside nearby Kawaiaha'o Church, the 1842 coral-block building where rulers once worshipped and commoners give praise today. A 1912 Stephan Sinding statue of a grieving woman tugs at your heartstrings.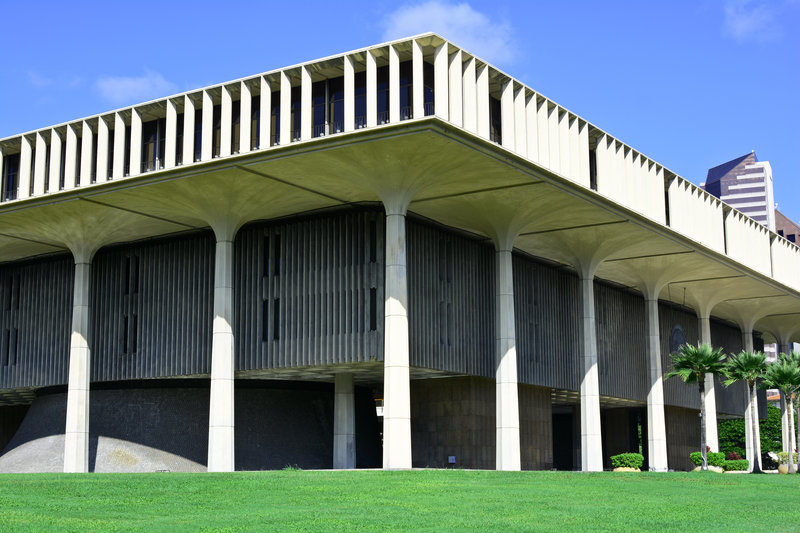 RobertCravens/iStockphoto.com
Embellished with volcanic rock, the rectangular 1969 Hawai'i State Capitol, a AAA GEM attraction, houses the state's executive and legislative branches of government. The building's architecture exemplifies nature: the reflecting pool symbolizes the ocean; the conical legislative chambers is symbolic of volcanoes; the perimeter columns, symbolic of coconut palms; and the open-air design enables sun, rain and wind to enter.
For out-and-out fun, it's hard to beat the splash and flash of Wet 'N' Wild Hawai'i. The 29-acre water park incorporates water slides, a huge wave pool, a lazy river and a recreation area just for your little ones, as well as animal-oriented attractions.
You'll find some native creatures wandering through Honolulu Zoo, but many of the facility's 1,200-plus residents, including giraffes, elephants and lions, found their way here from other corners of the world.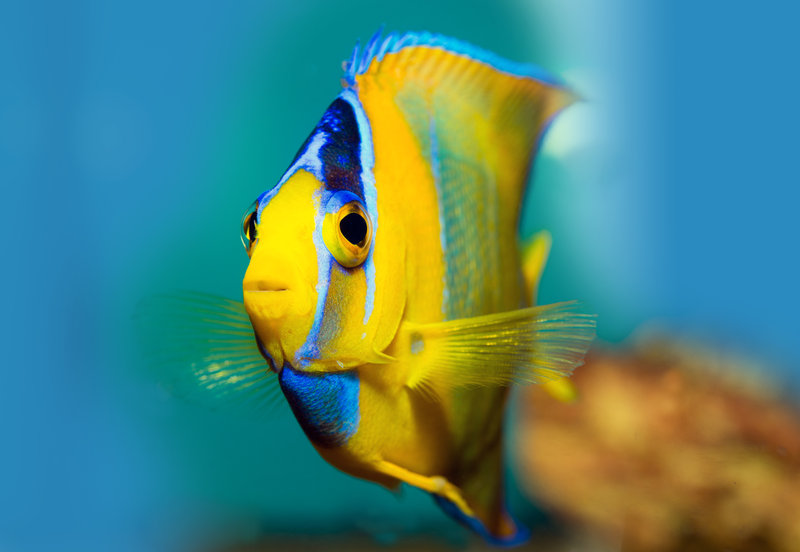 iStockphoto.com/marrio31
If animals of the sea interest you most, the the 1904 Waikīkī Aquarium won't disappoint, with giant clams, Hawaiian monk seals, sharks, sea dragons and a living coral ecosystem on display.
See penguins, California sea lions and other marine life at Sea Life Park in Waimānalo. You can interact with dolphins, walk amid reef creatures and take underwater pictures of ocean life. The park's most famous resident is a wholphin named Kekaimalu, a hybrid of a false killer whale and Atlantic bottlenose dolphin. In 2004, Kekaimalu delivered Kawili Kai: a three-quarters-dolphin/one-quarter whale female calf.
See all the AAA recommended attractions for this destination.