Guide to HonoluluGuide to Honolulu Regardless of where in the world you go, the mention of Honolulu conjures similar tropical images: swaying palms, wide beaches and rolling waves breaking on the surface of sparkling azure waters. The images don't lie: You step into a picture postcard the minute you set foot on the island of O'ahu.
What to Do in Honolulu Brave the crowds on narrow, 2-mile-long Waikīkī Beach and spread a towel on your little sliver of sand in preparation for catching some serious rays. Watch surfers catching the waves and place a lei on the statue of Duke Kahanamoku, the Honolulu native who popularized the sport in the early 20th century.
A must-see for every Hawaii vacation is Pearl Harbor. Stand on the deck of the USS Arizona Memorial (1 Arizona Memorial Pl.) and reflect upon the events of Dec. 7, 1941, when Japanese bombers sank the ship, killing 1,177 sailors and propelling the United States into World War II. Recall other important aspects of that war at two nearby monuments: The Battleship Missouri Memorial (63 Cowpens St.) preserves the "Mighty Mo," on whose deck Japan signed the treaty ending the war, and the USS Bowfin Submarine Museum & Park (11 Arizona Memorial Dr.) honors the "silent service" and the crews who served valiantly on those underwater vessels.
Suit up with fins, a mask and a snorkel—all of which you can rent on the cheap from nearby vendors—and swim with colorful tropical fish in Hānauma Bay; the shallow waters are especially appealing to newbie snorkelers.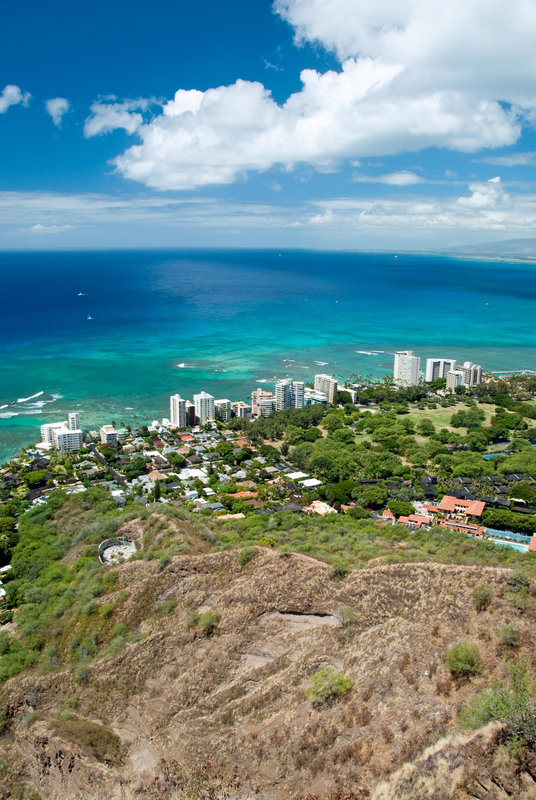 AAA/Lisa Hendren
Lace up your sneakers (or hiking boots) and trek to the 761-foot summit of Diamond Head State Monument (Diamond Head Rd. & 18th Ave.), where you'll be treated to spectacular 360-degree vistas of Waikīkī. The hike is very steep and you'll need to bring water and sun protection, but the breathtaking views make the effort worthwhile.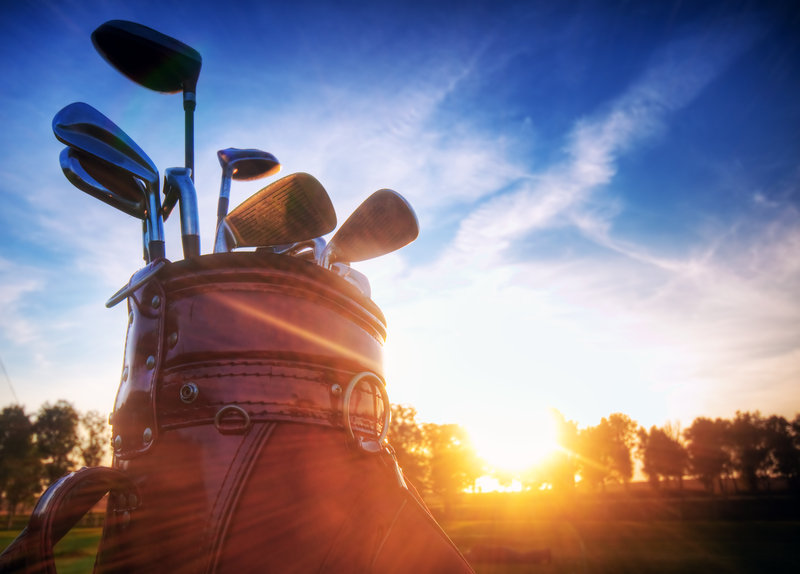 Shutterstock.com/PHOTOCREO Michal Bednarek
Play a round at Ko Olina Golf Club (92-1220 Aliinui Dr.) in Kapolei, a scenic course distinguished by its 12th hole, features a drive-through waterfall just below the elevated tee box; the challenging 18-hole course ranks high on many "best of" golfing lists.
Marvel at the surfers at Waimea Bay, who fearlessly take on waves that can reach heights of up to 30 feet. The waves are most pronounced in winter; in summer the water is much calmer and the beach is great for swimming and sunbathing.
Taste unusual foods at nearby restaurants and browse the open-air Aloha Stadium Swap Meet & Marketplace (99-500 Salt Lake Blvd.). On the grounds of Aloha Stadium on Wednesday, Saturday and Sunday, more than 400 vendors gather to sell an array of eclectic goods.
Follow the Mānoa Falls Trail (3737 Manoa Rd.), an easy 1.6-mile round-trip hike that traces Waihī Stream and winds through a bamboo forest and a verdant rain forest en route to the scenic falls. Choose your footwear carefully, as the trail can be muddy and rocky.
Haggle for bargains in Chinatown, where you can find beautiful calligraphy, pungent spices, gold jewelry, handmade lei and many places to eat. See what's fresh at a produce, fish or meat market; find colorful trinkets in a souvenir shop; satiate your sweet tooth at a bakery; or treat yourself to some dim sum as you immerse yourself in the cultural traditions of not just China but also Vietnam, Japan, Korea, the Philippines, Thailand and Laos.
Scan the impressive panorama of the windward side of O'ahu from the Nu'uanu Pali State Wayside —just be sure to hold on tight to your belongings. On exceptionally windy days the trade winds are so strong you can actually lean against them.
Honolulu Travel with Kids
Under 13 Ever met a bleeding-heart dove? How about a prehensile-tailed skink? These fascinating critters are among the 900-plus species that call Honolulu Zoo (151 Kapahulu Ave.) home. You can see giraffes, rhinos and zebras in the African Savanna exhibit and get up close and personal with barnyard animals in the petting area during your vacation.
At Hawai'i Children's Discovery Center (111 'Ohe St.) kids find fun things to do as they explore science and culture through role-playing and, well, just playing. They can crawl through a digestive system, be a veterinarian, enjoy tea and dim sum in Chinese garb and fly an airplane—all in one day.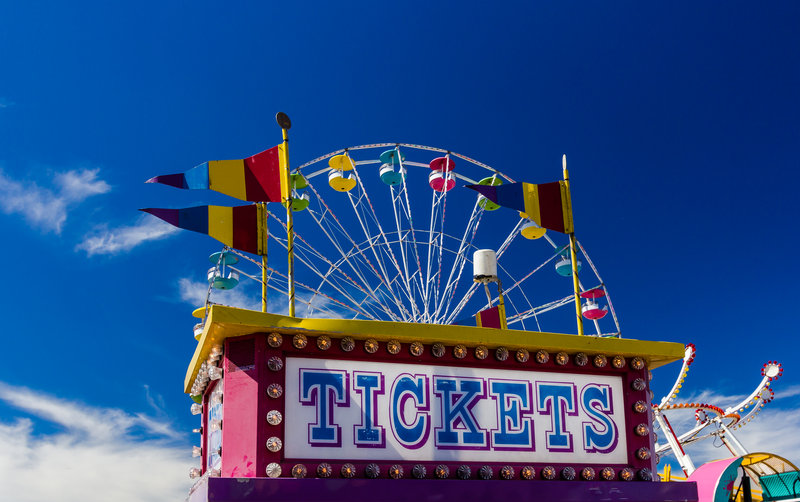 iStockphoto.com/BSPollard
If you happen to be in town on a weekend from late May to late June, head to Aloha Stadium (99-500 Salt Lake Blvd.) for some good old-fashioned fun at the 50th State Fair . Try your luck at the games; nosh on cotton candy, funnel cakes and fried Twinkies (just steer clear of the spinning Super Sizzler afterward); and ooh and ahh at the amazing European-style circus acts.
Teens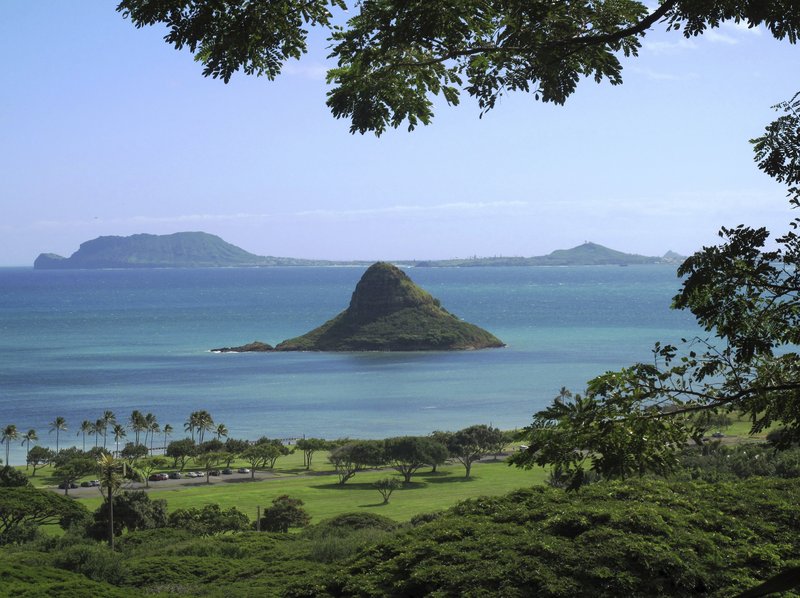 Deniz Tokatil/iStockphoto.com
Though it's steep, the trail from the crater interior to the 761-foot-high summit of Diamond Head State Monument (Diamond Head Rd. & 18th Ave.) is only .8 miles long, and the reward—a breathtaking 360-degree view encompassing Honolulu and the Pacific—is worth every step.
All Ages During your trip, immerse yourself in the culture of Hawai'i at a lū'au, a family-friendly feast featuring traditional foods like kalua pig and poi (a taro-root dish) and Polynesian entertainment ranging from the hula to the Samoan fire-knife dance. Lū'au are offered at various locations, but you can't go wrong with Germaine's Lū'au (91-119 Olai St.) or Paradise Cove Lū'au (92-1089 Ali'i Nui Dr.) in Kapolei .
What do you get when you cross a false killer whale with an Atlantic bottlenose dolphin? A wholphin, that's what. See this unique hybrid at Waimānalo's Sea Life Park (41-202 Kalanianaole Hwy.), a watery world inhabited by dolphins, penguins, sea lions, seabirds, stingrays, sharks and sea turtles. Be sure to check the schedule for the always-amusing shows and feedings.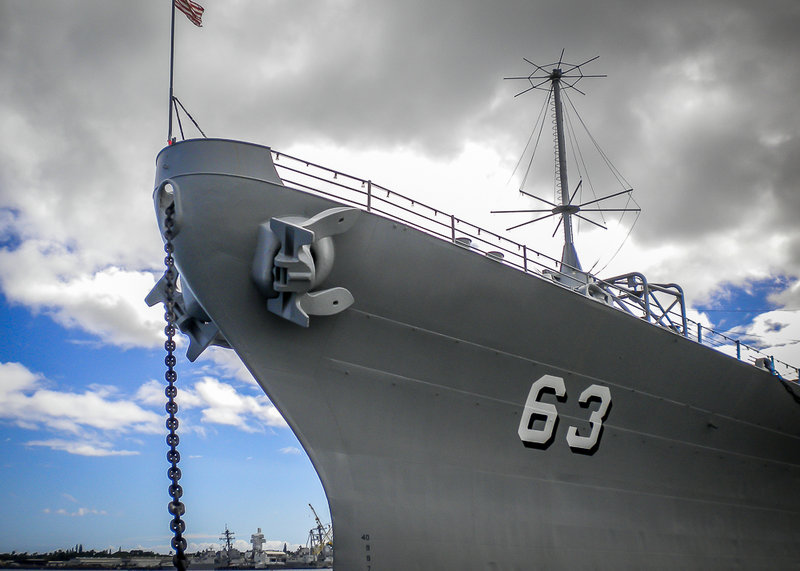 AAA/Inspector 511
For a history lesson that won't bore the brood to tears, pay a visit to the Battleship Missouri Memorial (63 Cowpens St.), anchored at Pearl Harbor . A walk on the decks is an unforgettable experience, and a tour of Mighty Mo's realistically re-created interior makes it easy to imagine what life was like for crew members.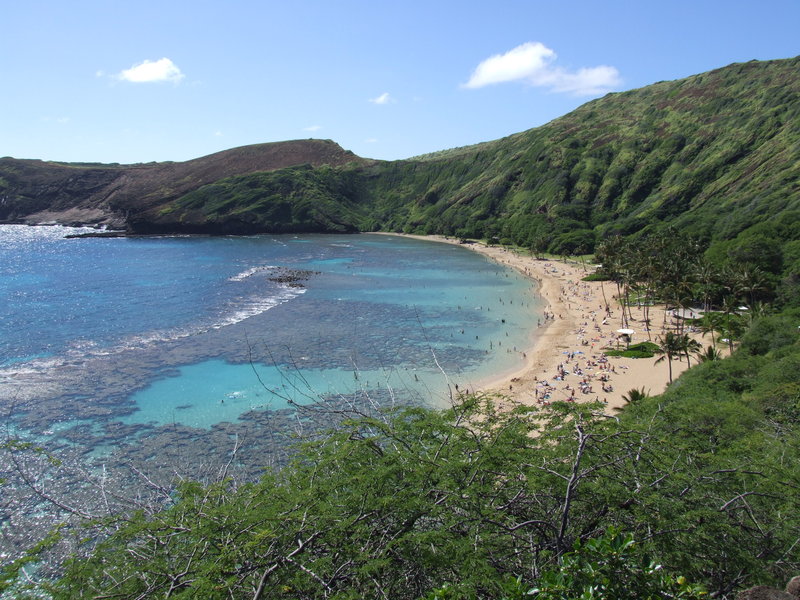 Wikimedia Commons/Vadim Pozdeyev
With its rainbow of reef residents, Hānauma Bay Nature Preserve (100 Hānauma Bay Rd.) is a snorkeler's paradise. Rent some gear and prepare to rub fins with exotic fish that are anything but camera shy. Can't swim? No biggie. The water is so clear you can spot sea creatures from the shoreline. Arrive early, though—water gets cloudy as it gets more crowded.
Refuel at Tiki's Grill & Bar (2570 Kalakaua Ave.) overlooking Waikiki Beach from a huge, third-floor patio. Sample local seafood, choose from a variety of "pupus" (appetizers) and enjoy the sunsets as you listen to live music.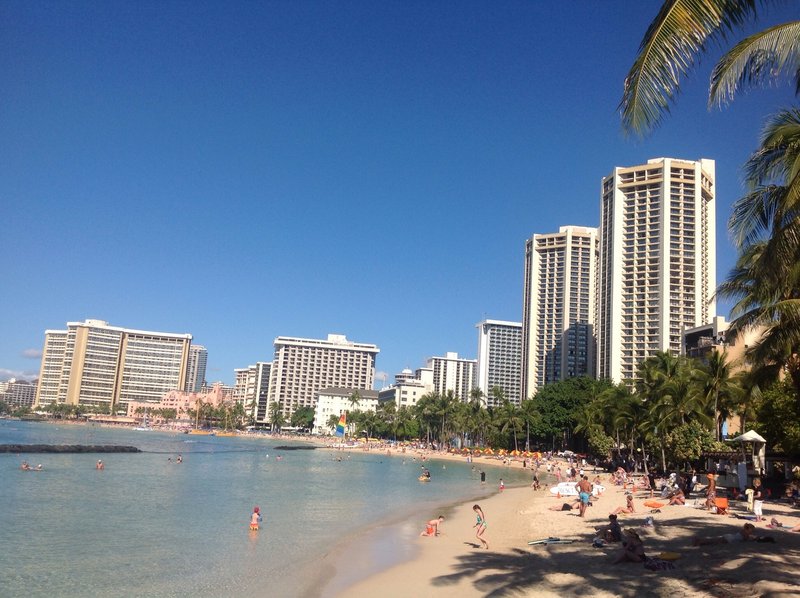 AAA/Inspector 13
Gentle waves and lots of lifeguards make Waikīkī Beach one of the safest stretches of sand on O'ahu. Families flock here for sailing, swimming, sunbathing and sandcastle-sculpting. If you've never tried surfing before, this is the place to start. You can sign up for lessons or rent a board without an instructor.
Best Restaurants in HonoluluOur favorites include some of this destination's best restaurants—from fine dining to simple fare.
If you can visit only one memorable restaurant in Honolulu, then make La Mer the one. In the beautiful Halekulani Hotel, the second-floor spot offers stunning ocean views, including glorious Hawaiian sunsets when the place opens. Men must wear a jacket; loaner jackets are provided for those underdressed. Island flavor infuses fabulous French dishes, such as abalone meunière, with exotic, rich sauces. For something more traditional, choose the flavorful filet of beef. Finish your meal with an outstanding dessert presented on an elegant cart.
M by Jeremy Shigekane , a AAA Five Diamond restaurant, offers a changing menu of new Hawai'i French Bistro fare featuring fresh, locally sourced ingredients, as well as a uniquely crafted cocktails and mocktails at Bar M. For a memorable experience during your trip, try a five-course tasting menu with optional wine pairings.
When the flagship Roy's opened in 1988, chef Roy Yamaguchi was hailed as the first chef to mix European cooking practices with fresh Asian and Pacific Rim ingredients. Some called it "Eurasian," but Yamaguchi preferred "Hawaiian fusion." The chef's restaurant conglomerate now includes 20 eateries in the continental United States, six in Hawai'i, one in Japan and one in Guam, but everything started at this location. The specialty is seafood, but excellent choices also entice meat lovers. The casually upscale dining room features a glass-enclosed exhibition kitchen as well as exquisite views of Diamond Head and Maunalua Bay.
Inside the Outrigger Waikiki Beach Resort , Duke's arguably ranks as the state's busiest restaurant and bar, drawing capacity crowds no matter the time of day (breakfast, lunch or dinner) or the occasion. Named in honor of surfing legend Duke Kahanamoku, this popular watering hole on Waikīkī Beach overlooks the spot where Duke caught his biggest wave. Highly recommended seafood preparations, including flavorful fresh fish, set you up for hula pie, billed as "the dessert that the sailors swam ashore for." The shareable treat piles macadamia nut ice cream, chocolate fudge, whipped cream and more nuts on a chocolate cookie crust.
For the ultimate carb fix during your vacation, head to Leonard's Bakery, a small, family-run establishment that has been sustaining sweet-toothed patrons since the 1950s. It's famous for its delectable malasadas (traditional Portuguese hot treats consisting of deep-fried, sugar-coated sweet yeast dough), and you should definitely order one—or 10—when it's your turn (yes, there will be a line). The cookies, pastries, pies, coffee cakes, pão doce (sweet bread) and other menu offerings also are to die for.
See all the restaurants for this destination.
Best Attractions in HonoluluIn a destination with dozens of attractions, you may have trouble deciding where to spend your time. Here are the highlights for this destination, as chosen by AAA editors. GEMs are "Great Experiences for Members."
Island ali'i (chiefs) loved the beautiful beaches, coconut palm groves, exotic foliage and spectacular vistas of Honolulu area's many natural attractions. Hike three quarters of a mile to the 761-foot-high summit rim of the Diamond Head State Monument volcanic crater, where you're treated to a bird's-eye view of nature's splendor.
For other dramatic panoramas and beautiful sights to see on your vacation, venture to the Nu'uanu Pali State Wayside and Pu'u 'Ualaka'a State Wayside . Kamehameha the Great scored a decisive victory in the conquest of O'ahu at Nu'uanu Pali, a 1,200-foot-high gap between 2,000- to 3,000-foot cliffs. Winds on the perch can approach gale-force strength, so hold on tight to anything you're not willing to lose. A popular picnicking destination, Pu'u Ualaka'a (which translates as "rolling sweet potato hill") affords views from Diamond Head clear across to the Waianae Range.
For more up-close-and-personal encounters with nature, wander through the 14-acre Foster Botanical Garden, which began in 1853 and now comprises 4,000 species of tropical trees and plants from all over the world including hybrid orchids, primitive cycads and many varieties of palms.
The focus remains on botany at Lyon Arboretum, a 194-acre rain forest teeming with native Hawaiian, Polynesian and other verdant plants. Tiny, vibrant flowers contrast with towering breadfruit trees.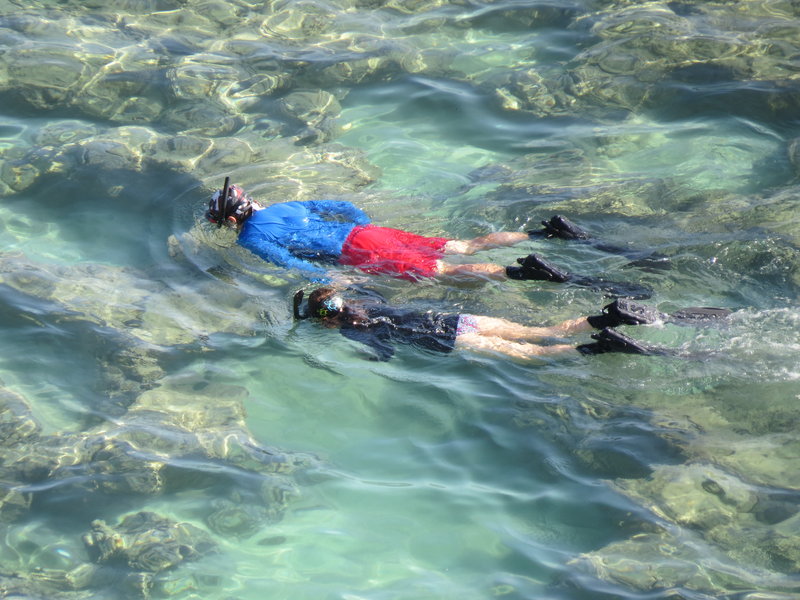 AAA/Inspector 16
AAA GEM attraction Hānauma Bay Nature Preserve shifts your attention to what lies under the water. In what remains of a volcanic crater below Koko Head, the bay entices scuba divers, snorkelers and swimmers, particularly on weekends.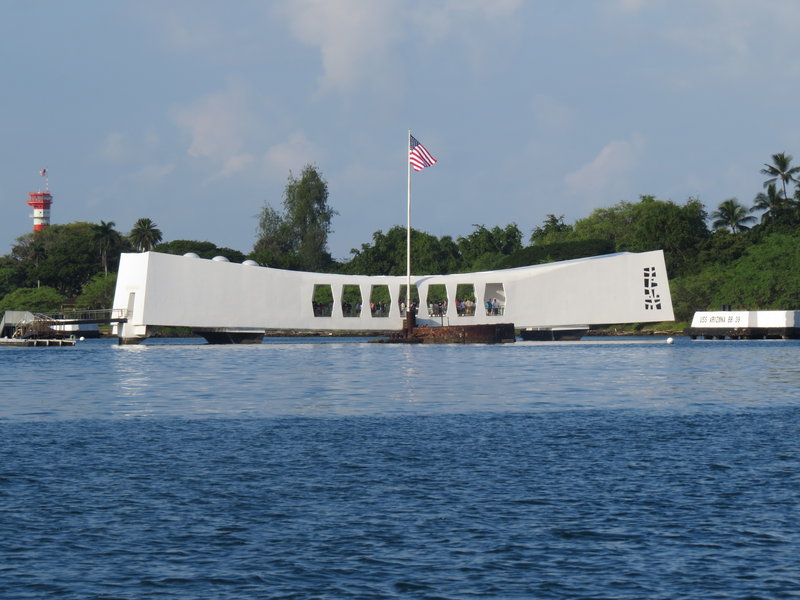 AAA/Inspector 16
Home to Pearl Harbor, the island recalls its unfortunate place in World War II history in a trio of AAA GEM attractions. The USS Arizona Memorial pays a haunting tribute to the 1,177 sailors who perished during a Japanese air raid on Dec. 7, 1941. A stark, rectangular memorial spans the ship's sunken hull, in which most of the dead are entombed. Inside the Pearl Harbor Visitor Center , you can watch a 23-minute documentary and tour a museum with interactive exhibits, audiovisual displays, oral histories, photos and artifacts.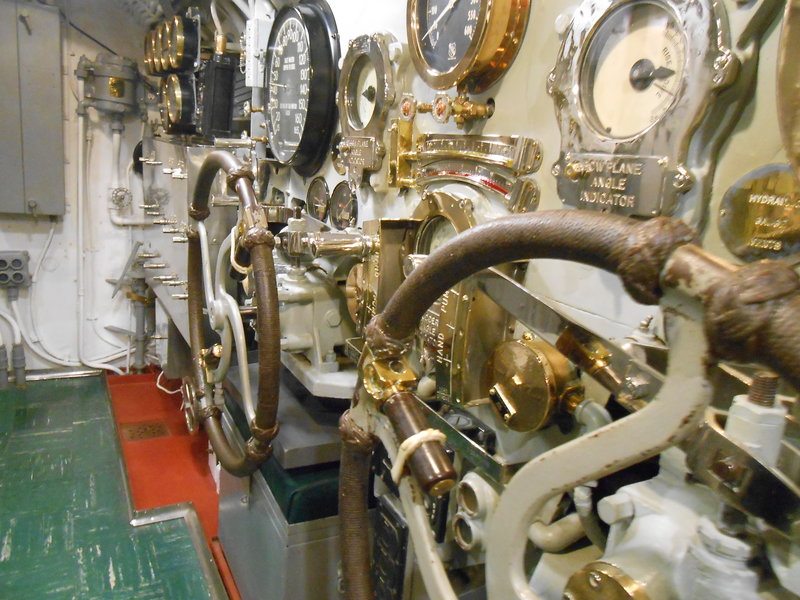 AAA/Inspector 76
Just north of the Pearl Harbor Visitor Center, you can explore both the USS Bowfin Submarine Museum & Park and the Battleship Missouri Memorial. The former lets you experience how the submarine's crew lived. The museum's displays and videos further document the role and history of submarines, and a memorial honors the 52 U.S. submarines lost and more than 3,500 crewmen who died during the war. The latter recounts the missions of "Mighty Mo," a veteran not only of World War II but also of the Korean and Gulf wars. Wander on the Surrender Deck, where Japan signed the act of surrender that ended World War II.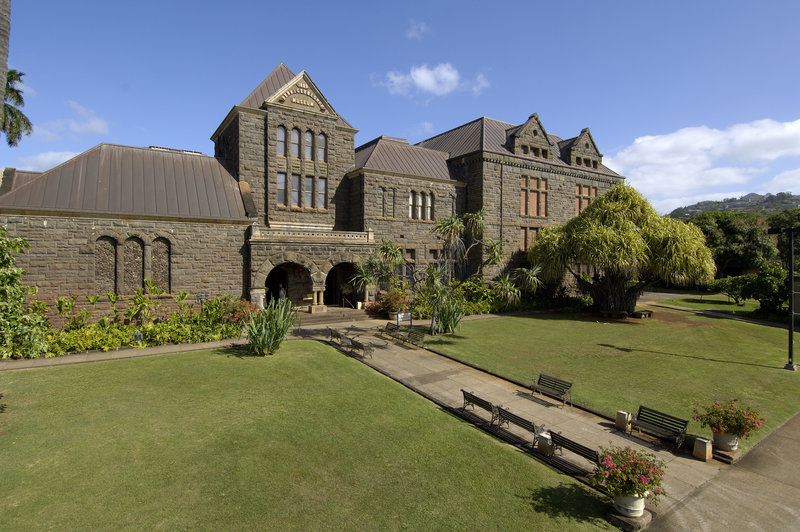 Bishop Museum
Bishop Museum, a AAA GEM attraction, offers a broad collection of natural history and cultural displays. View kings' 'ahu'ula (feathered capes), Polynesian art, nose flutes and calabashes, then gaze at the Pacific sky from the observatory and planetarium.
Polynesian Cultural Center, a AAA GEM attraction, studies the heritage of the South Seas region. Tour the facility on foot or in a canoe, or analyze displays of art, crafts and items related to regional customs and sports.
Ask your AAA Travel Agent about the Honolulu Museum of Art, a AAA GEM attraction that boasts an Asian collection said to rank among the nation's finest. Japanese screens and hanging scrolls, Buddhist and Shinto sculpture, Chinese furniture and porcelain, Korean ceramics and Indian stone sculpture share exhibit space with Italian Renaissance paintings, Mayan and Greek pieces and creations by American and European masters.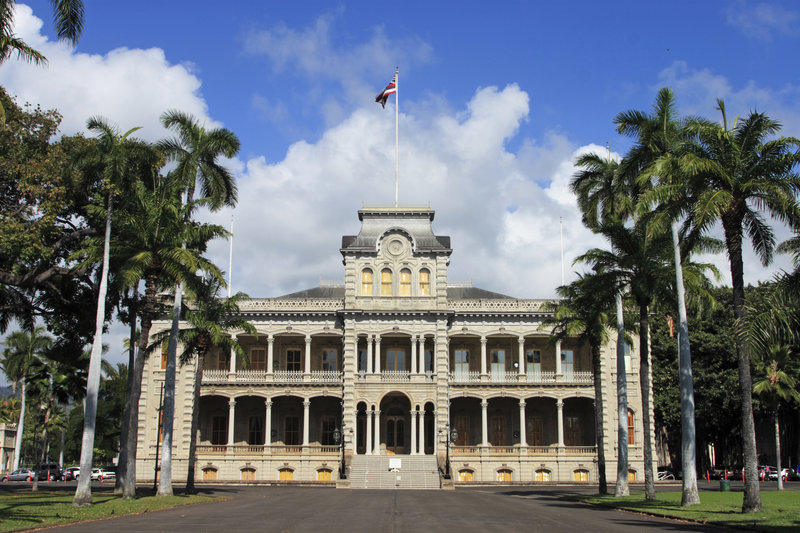 AAA
Take the Grand Tour through Iolani Palace, which focuses on the islands' royal history. King Kalākaua's 1882 palace houses crown jewels, feathered cloaks and scores of other lavish appointments.
Portraits of Hawaiian royalty hang inside nearby Kawaiaha'o Church, the 1842 coral-block building where rulers once worshipped and commoners give praise today. A 1912 Stephan Sinding statue of a grieving woman tugs at your heartstrings.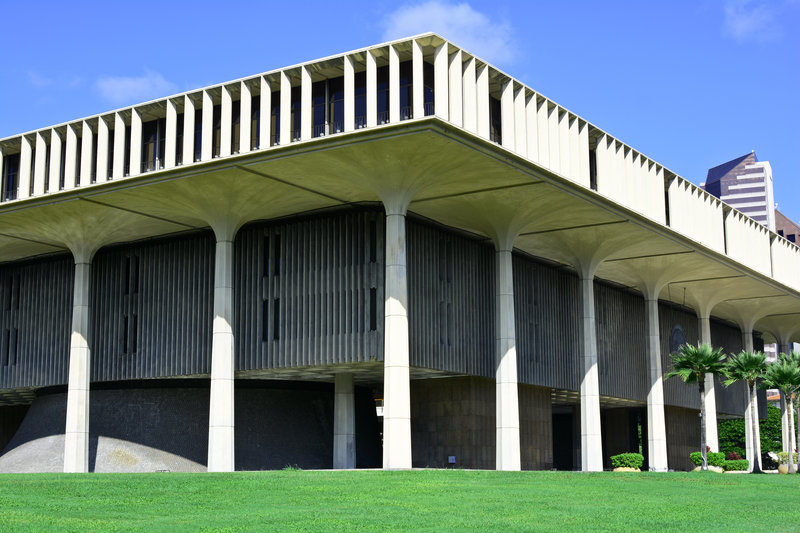 RobertCravens/iStockphoto.com
Embellished with volcanic rock, the rectangular 1969 Hawai'i State Capitol, a AAA GEM attraction, houses the state's executive and legislative branches of government. The building's architecture exemplifies nature: the reflecting pool symbolizes the ocean; the conical legislative chambers is symbolic of volcanoes; the perimeter columns, symbolic of coconut palms; and the open-air design enables sun, rain and wind to enter.
For out-and-out fun, it's hard to beat the splash and flash of Wet 'N' Wild Hawai'i. The 29-acre water park incorporates water slides, a huge wave pool, a lazy river and a recreation area just for your little ones, as well as animal-oriented attractions.
You'll find some native creatures wandering through Honolulu Zoo, but many of the facility's 1,200-plus residents, including giraffes, elephants and lions, found their way here from other corners of the world.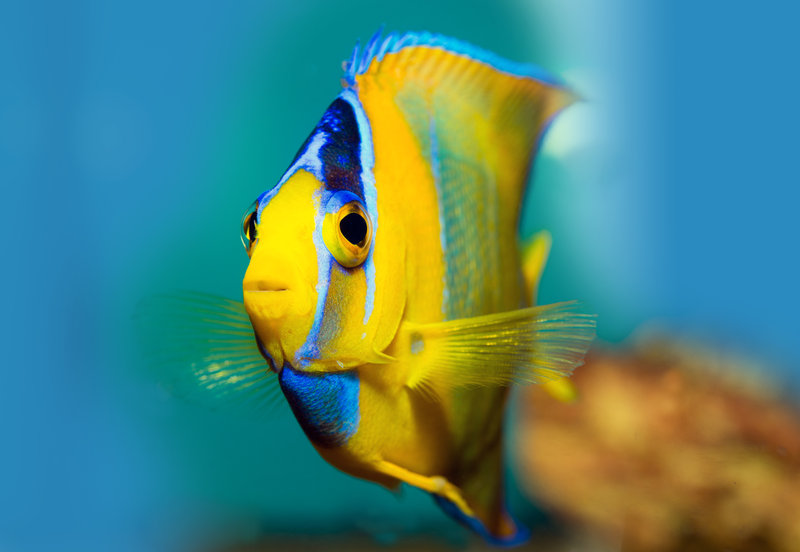 iStockphoto.com/marrio31
If animals of the sea interest you most, the the 1904 Waikīkī Aquarium won't disappoint, with giant clams, Hawaiian monk seals, sharks, sea dragons and a living coral ecosystem on display.
See penguins, California sea lions and other marine life at Sea Life Park in Waimānalo. You can interact with dolphins, walk amid reef creatures and take underwater pictures of ocean life. The park's most famous resident is a wholphin named Kekaimalu, a hybrid of a false killer whale and Atlantic bottlenose dolphin. In 2004, Kekaimalu delivered Kawili Kai: a three-quarters-dolphin/one-quarter whale female calf.
See all the AAA recommended attractions for this destination.
Honolulu in 3 DaysThree days is barely enough time to get to know any major destination. But AAA travel editors suggest these activities to make the most of your time in Honolulu.
Day 1: Morning Pay homage to the 3,581 Americans killed or wounded at Pearl Harbor on Dec. 7, 1941, when the Japanese launched a surprise assault on the U.S. naval base and its Pacific Fleet. After the early morning strike, a dozen U.S. ships were either sunken or beached and more than 300 U.S. aircraft had either suffered damages or been destroyed.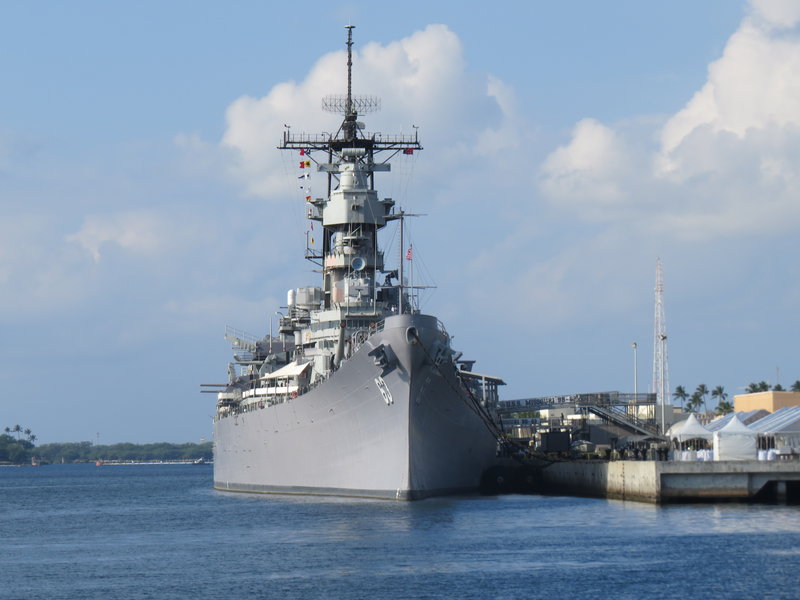 AAA/Inspector 16
Whether you choose to drive or take TheBus (direct routes are Nos. 20 or 42 from Waikīkī) to Pearl Harbor, arrive early—some 5,000 tourists visit the area daily. Several sites present artifacts from the battle, while interpretive programs and multimedia displays and films document the "Day of Infamy." Just offshore is the striking USS Arizona Memorial ; the white linear structure traverses the final resting place for most of the 1,177 crew members who perished after a devastating armor-piercing bomb hit the battleship. At the Battleship Missouri Memorial , you walk the decks of the "Mighty Mo," where, in 1945, Japanese representatives signed a surrender agreement ending World War II. Visitors to the USS Bowfin Submarine Museum & Park discover what life was like for the 80 men stationed on this vessel, launched exactly a year after the Pearl Harbor attack. The park also encompasses a waterfront memorial to World War II's fallen submariners.
Day 1: Afternoon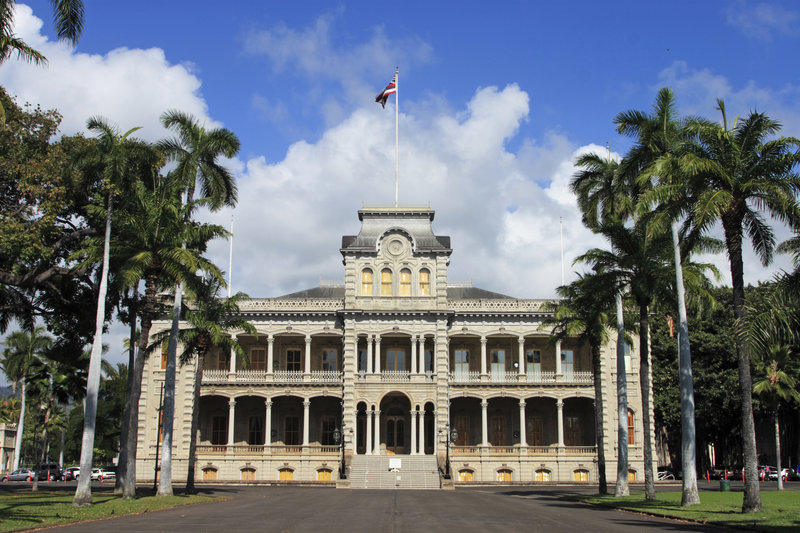 AAA
Grab a bite and explore downtown Honolulu, where cultural and historic sites are clustered together amid gleaming skyscrapers and tall palm trees. Walk through the Cathedral of Our Lady of Peace to admire its vibrant stained-glass windows, or browse the metalwork, oil paintings and crafts displayed at the Hawai'i State Art Museum (HiSAM). At Iolani Palace, docents lead you through the country's only official royal residence; it was here that Queen Lili'uokalani, the last reigning monarch of the Kingdom of Hawai'i, was imprisoned in 1893 after being deposed by those in support of Hawai'i's annexation by the United States. An accomplished musician and songwriter, she composed about 165 songs while confined within an austere room on the second floor of this otherwise opulent palace. Today a bronze statue of the revered queen stands between the palace and another architectural gem, the Hawai'i State Capitol.
Day 1: Evening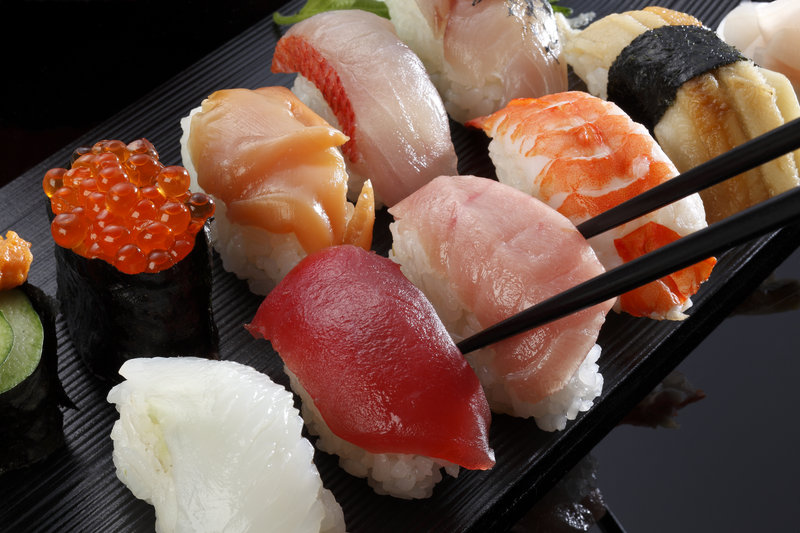 studiocasper/iStockphoto.com
Treat yourself to a memorable dinner at the flagship Roy's. (It's 12 miles from the center of Honolulu, but it's worth the drive.) Chef Roy Yamaguchi has been melding European cooking practices with Asian and Pacific Rim flavors since 1988. Start with dim sum, sushi or another tantalizing appetizer, then bite into the seared scallops, blackened ahi or macadamia nut-encrusted mahi-mahi. Better yet, order off the three-course prix-fixe menu, which pairs with an impressive wine selection. Roy's casually upscale dining room features an open kitchen and gorgeous views of Diamond Head and Maunalua Bay.
Day 2: MorningHead ma kai (toward the ocean) to Nico's Pier 38, a low-key, waterfront eatery where you can savor a hearty, skillfully prepared meal for less than you might expect to pay thanks to the restaurant's proximity to a fish auction. (It's right next door, so whether you come for breakfast or lunch, Nico's is likely to be packed with ravenous auction workers and fishermen.) Hailing from Lyon, France, chef Nico Chaize serves up such Hawaiian staples as the plate lunch, infusing dishes typical to the locale with a dash of French gusto. Early risers might try a three-egg fish omelet or the French toast made with sweet bread from a Honolulu bakery. For a later visit, there's no better choice than the furikake pan-seared ahi, though chef Chaize's juicy, hand-packed double cheeseburger is hard to pass up, even at a place known for its fresh seafood.
Day 2: Afternoon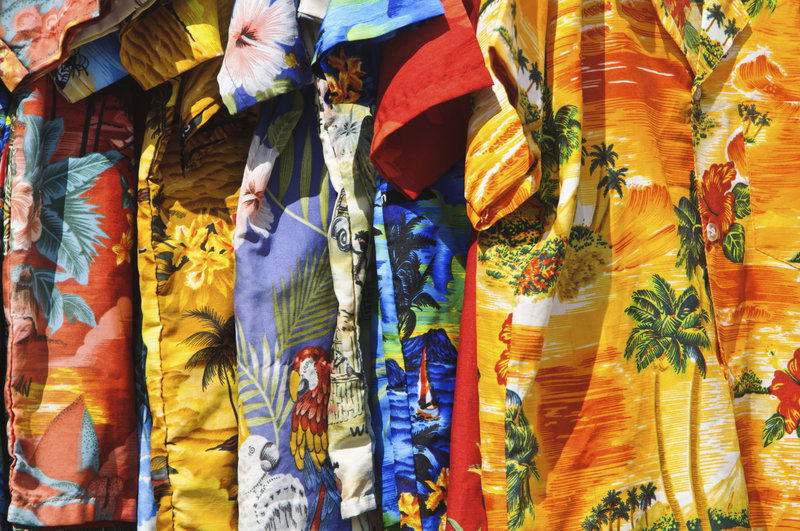 KenWiedemann/iStockphoto.com
Vibrant Hawaiian shirts hang throughout Bailey's Antiques and Aloha Shirts (517 Kapahulu Ave.), with designs showcasing the plants, birds and culture of Hawai'i. While Bailey's boasts a selection of more than 15,000 shirts, from $10 tacky-tourist polyester to sought-after vintage, the crammed store also sells everything from early-20th-century Hawaiian postcards to Elvis Presley collectibles.
Now that you're decked in island attire, head to Waikīkī Beach, a 2-mile stretch of sandy white shores where you can swim, build sand castles or boogie board near the Kapahulu Groin (a walkway extending into the ocean). In Kuhio Beach Park off Kalākaua Avenue, gaze at the "wizard stones" of Kapaemahu and try to unlock ancient secrets said to be hidden inside the four boulders. Just east, across from the Hyatt Regency Waikīkī Beach Resort & Spa, place a lei on a monument steeped in controversy since its dedication in 1990. Honoring Duke Kahanamoku, an Olympic medal-winning swimmer who helped popularize the sport of surfing in the early 1900s, the statue depicts the athlete standing with his back to the waves, which some say a "real" surfer would never do.
Day 2: Evening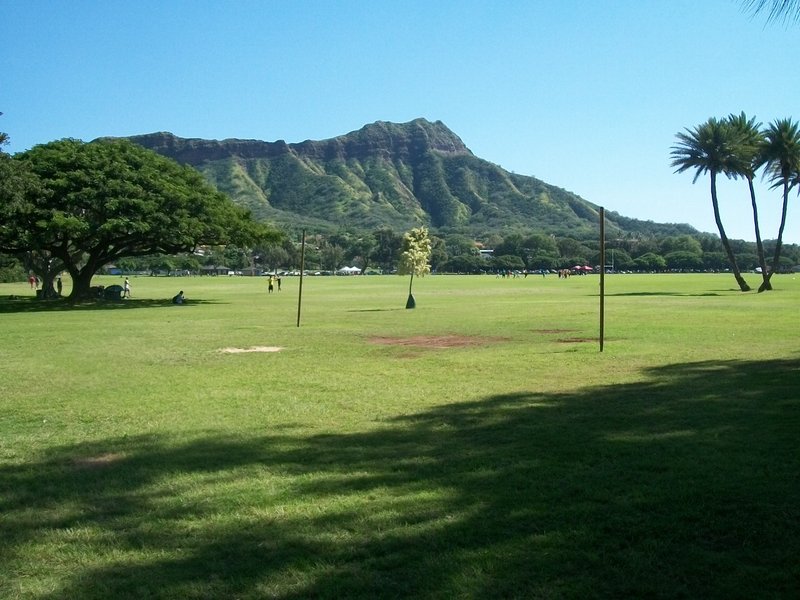 AAA/Inspector 13
Sway in your seat (if you can find one) as strolling musicians pluck 'ukulele and sing old-school Hawaiian songs at Duke's at Outrigger Waikiki Beach Resort . As the sun sets, sip mai tais with your new 'ohana (family) while surveying the colorful, ever-changing twilight mosaic dancing above the sea. In the distance the Diamond Head State Monument volcanic crater looms over twinkling azure waters where the eatery's namesake—Waikīkī's favorite son Duke Kahanamoku—purportedly rode a monstrous 30-foot wave. With its spectacular coastal views and an open-air bar surrounded by tiki torches and rustling palm trees, this oasis of a restaurant caters to tourists and locals alike with delicious island fare.
Day 3: Morning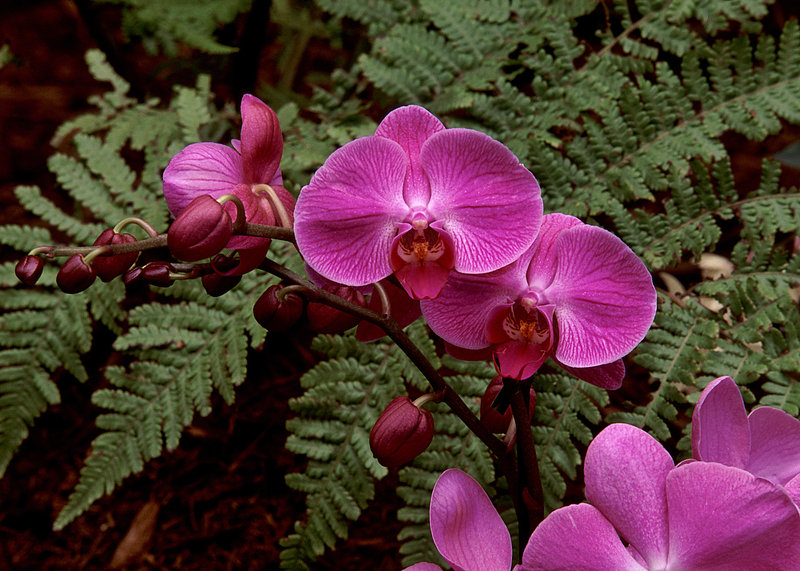 The Zoological Society of San Diego/not available
Immerse yourself in the diverse sights, smells, sounds and flavors of Honolulu's Chinatown, a community that survived two fires and an outbreak of the bubonic plague. You'll notice splashes of other Asian cultures including Filipino, Japanese, Korean and Vietnamese in this district of ornate temples shrouded in musky incense and restaurants bustling with steaming dim sum carts. Stroll the area in the early morning, when its many noodle factories are abuzz manufacturing udon and ramen. You'll also see (and smell) Oahu Market—offering up fresh produce, fish and meats much as it has since 1904—as it springs to life at the corner of N. King and Kekaulike streets. Another market on Maunakea Street is a maze of stalls filled with trinkets and stores proffering fragrant, handmade lei. On a busy day, a lei shop can easily go through several gallons of pikake (a type of jasmine) and tens of thousands of tuberoses, orchids and carnations. Learn insider tidbits about Chinatown's history and architecture by booking a walking tour through the Hawai'i Heritage Center, (808) 521-2749, or the Chinese Chamber of Commerce, (808) 533-3181.
Day 3: Afternoon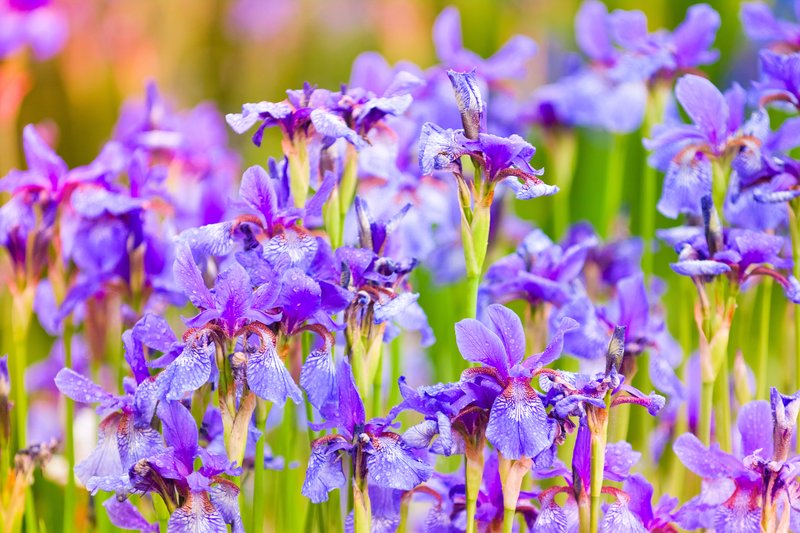 iStockphoto.com / yatigra
"Watch out for falling cannonballs," directs a sign at the Foster Botanical Garden, located about 2 blocks northeast of Chinatown. Similar in size and appearance to a coconut, the fruit of the cannonball tree (Couroupita guianensis) hang from vinelike stalks covering the tree trunk. Unlike the brown, lackluster "cannonballs" that emit an unpleasant smell once their casing is cracked, the species' fragrant flowers are prized and said to resemble a sacred Hindu symbol. German botanist and physician William Hillebrand planted many of the rare trees on the grounds in the mid-1800s. Covering about 14 acres, it also is home to dazzling orchids and primitive plants from around the world.
Day 3: Evening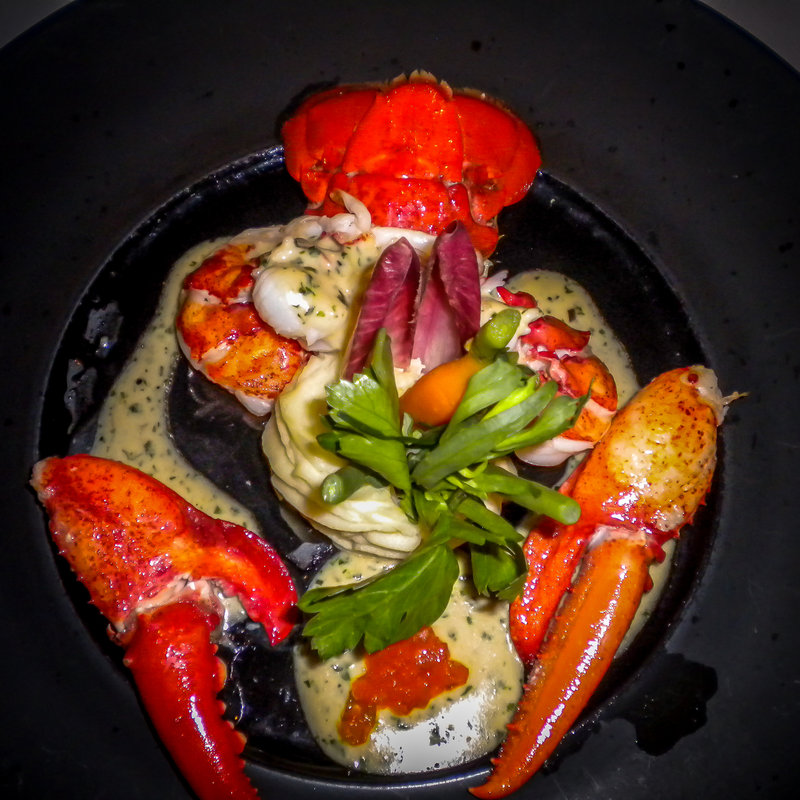 AAA/Inspector 511
Leave the flip-flops behind and indulge yourself in paradise. The top-notch chefs at local restaurants such as Bali Steak & Seafood , La Mer and Orchids will ensure you're well-fed on your vacation, preparing such dishes as hot and sour eggplant ravioli, steamed Manila clams and Kobe-style beef with bordelaise sauce. No matter where you choose to dine, book early, and, of course, request a table with a view. Refined elegance and heavenly Waikīkī scenery await you at Bali, a AAA Four Diamond restaurant inside the oceanfront Hilton Hawaiian Village Waikīkī Beach Resort. La Mer, a AAA Five Diamond restaurant, and the Four Diamond Orchids present arresting seascapes at the Halekulani hotel. Enjoy a cup of pressed Kona coffee with dessert in one of the chic lodging's distinctive dining rooms, then move to the Lewers Lounge for cocktails and classic tunes.
Honolulu Ala Moana Beach Park
Battleship Missouri Memorial
Cathedral of Our Lady of Peace
Hawaiian Mission Houses Historic Site & Archives
Hawai'i Children's Discovery Center
Hawai'i State Art Museum (HiSAM)
Japanese Cultural Center of Hawai'i
National Memorial Cemetery of the Pacific (Punchbowl Cemetery)
Pearl Harbor Aviation Museum
Royal Mausoleum State Monument
The University of Hawai'i at Mānoa
USS Arizona Memorial
USS Bowfin Submarine Museum & Park
Honolulu's Waikiki Area Diamond Head State Monument
Honolulu Sightseeing
Boat Tours Cruises and boat tours are available aboard anything from a junk to a catamaran. Some explore the reefs off Waikīkī or visit Pearl Harbor; others offer recreation—chiefly swimming and skin diving—or dinner and dancing and other fun things to do.
Atlantis Adventures: Majestic by Atlantis Cruises
Atlantis Adventures: Atlantis Submarines Waikīkī
Bus, Limousine, Trolley and Van Tours One of the best ways to get an overview of Honolulu and the rest of O'ahu is on a guided tour scheduled by your AAA travel advisor. Costs vary with the mode of conveyance and itinerary. For example, a van tour will run about $60 per adult for a half-day trip and $75 for a full day; a bus tour will cost a little less, a sedan a little more.
One advantage of a smaller vehicle, such as a van or limousine, is that it allows more opportunity for rapport with the driver/guide as you head to your destination.
Waikīkī Trolley offers a coastline tour (Blue Line), a Diamond Head area tour (Green Line), a historic tour (Red Line) and the Ala Moana Shopping Shuttle (Pink Line). Depending upon the trolley tour chosen, riders may get off and board a later trolley all day, enjoying many of the things to do in Honolulu in between. The first trolleys depart between 8:30 and 9 a.m. and the last trolley pickup is between 8 and 10 p.m., depending upon the tour and the day of the week. Trolleys leave every 10 to 40 minutes and run daily. Phone (808) 465-5543 for schedule and fare information.
Gray Line offers a variety of sightseeing tours departing from Waikīkī; phone (808) 833-3000 or (888) 998-4741.
Lū'auA lū'au is a Hawaiian picnic featuring traditional food and dance, and a must if you are booking travel packages to Hawaii. The lū'au food is cooked in an imu, an underground oven, which is formed by pōhaku (heating rocks) in a pit in the ground. The pit is lined with fresh leaves, filled with native vegetables and a prepared pig, then surrounded by heated rocks that also are placed inside the pig. The whole feast is then covered with leaves or canvas and allowed to cook for about 6 hours.
The pork tends to be salty—a nice contrast with the traditional poi, the pounded taro-root dish of which there are many variations. Polynesian entertainment adds flavor to the colorful proceedings.
Found at various locations, lū'au last about 3-4 hours and are only by reservation. Adult prices generally range from $75 to $165, with discounted prices for students and children. One of the more established Honolulu-area lū'au is Germaine's Lū'au, (808) 949-6626 or (800) 367-5655. Another solid choice is Paradise Cove Lū'au, (808) 842-5911 or (800) 775-2683.
Honolulu Sports and RecreationSwimming, surfing, snorkeling and sailing focus, of course, on the beaches, of which Waikīkī Beach is primary. Beginning at Kūhiō Beach, just diamondhead (east) of Kapahulu Avenue, it runs the length of the peninsula to the Hilton Hawaiian Village Waikīkī Beach Resort.
Waikīkī is one of the safest beaches on the island, with lifeguards overseeing the activities and beachboys coaching surfing or taking passengers out to run the breakers in an outrigger canoe. Surfboards also can be rented without an instructor. Concessions often are connected with the hotel facing that strip of beach.
Sailing is a good way to see the island. Sail Blue Hawaii, (808) 347-0235, offers charters, instruction and cruises. Honolulu is also a center for hang gliding.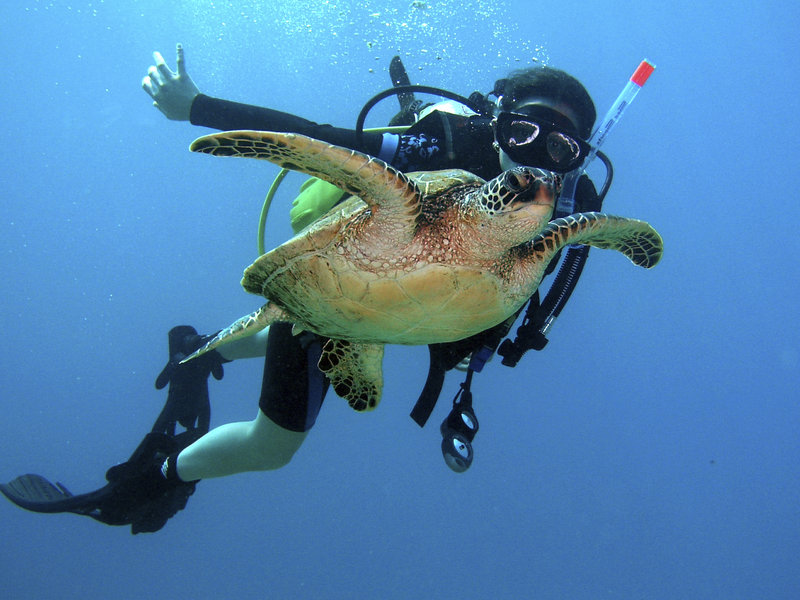 EvanH/iStockphoto.com
Scuba diving and snorkeling are particularly rewarding in O'ahu's clear waters. Equipment can be rented by divers who have a certification card, or instruction can be taken at one of several dive shops. Hawaiian Diving Adventures, (808) 232-3193, offers both scuba diving and snorkeling trips.
Deep-sea fishing is excellent, particularly during the marlin and tuna runs in late spring and summer. Boats can be chartered for a full or half-day at Kewalo Basin at the foot of Ward Street. One company that offers fishing charters is SportFish Hawai'i, (877) 388-1376.
Foremost among nonaquatic sports in Honolulu is jogging. It would seem from the number of entrants in the Honolulu Marathon (roughly 30,000) that almost everyone does it. One heavily frequented route encircles Kapi'olani Regional Park; you can learn of others by visiting one of the many shops that cater to runners' needs.
Hiking also is possible within sight of the city; trails traverse Round Top Forest Reserve. Certain trails, particularly those in areas farther from the city, might be frequented by undesirables. Prospective hikers should first obtain information about safety and trail conditions, and trail maps from the Division of Forestry and Wildlife, 1151 Punchbowl St., Room 325, Honolulu, HI 96813; phone (808) 587-0166. Free park information brochures can be obtained from the Division of State Parks, P.O. Box 621, Honolulu, HI 96809; phone (808) 587-0300.
Touring the island on a bicycle or taking a short ride through Waikīkī can be a rewarding experience. Horseback riding can be enjoyed at Kualoa Ranch & Private Nature Reserve, (808) 237-7321.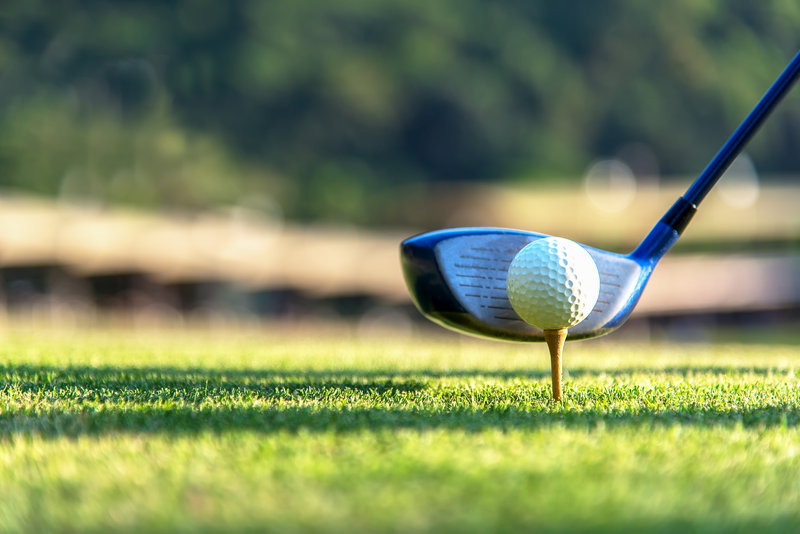 iStockphoto.com/Wand_Prapan
Golf is both pleasant and challenging on O'ahu's numerous courses. While some are open only to club members, others are open to visitors by agreement with their hotel. Of the public courses, Ala Wai is the closest and therefore has the longest wait to tee off; Hawai'i Kai and Olomana also are popular.
College and high school athletes play baseball, football and basketball in the Neal S. Blaisdell Center, the Aloha Stadium or The University of Hawai'i at Mānoa's Les Murakami Stadium. Sports events and schedules appear in the daily newspapers.
Shopping in HonoluluHonolulu's several strikingly designed complexes offer shoppers everything from toothpaste to precious black coral, often with music, dance and other entertainment.
Ala Moana Center , at 1450 Ala Moana Blvd., is the largest shopping mall in Hawaii. Amid gardens, pools, fountains and sculpture, over 350 stores sell products from the entire Pacific area, and a variety of restaurants satisfy hungry shoppers. The department stores—Bloomingdale's, Macy's, Neiman Marcus and Nordstrom—balance the haute couture (think Balenciaga and Escada), as well as other upscale establishments like Fendi, Louis Vuitton and Tiffany & Co.
Across from Kewalo Basin at Ala Moana Boulevard and Ward Avenue, is another Honolulu hallmark, Ward Village Shops . Its five contemporary complexes house about 175 specialty stores and restaurants. Ward Entertainment Center boasts a 16-screen movie theater. Koko Marina Center , 7192 Kalaniana'ole Hwy. near Hānauma Bay, offers a number of shops and eateries as well as water sports rentals.
Fort Street is pedestrian shopping mall downtown that offers an open market on from 7 a.m. to 1:30 p.m. Tuesdays and Fridays. Venders offer fresh fruits and vegetables, specialty food items, gifts, apparel and accessories. Chinese shops and restaurants showcase the multicultural character of Hawai'i at the Chinatown Cultural Plaza , 100 N. Beretania St.
One of Honolulu's most recognized landmarks is the centerpiece of the Aloha Tower Marketplace , on the waterfront off Ala Moana Boulevard. This 10-story tower, built in 1926, was for decades the tallest building in the city. Residents would line up along the docks and welcome the sailing ships and big steamers with a hula dance, music performances and flower lei. Today the tower can still be seen from the water, and the observation decks on the top floor provide a scenic view of the Honolulu skyline. The surrounding marketplace includes about 30 shops, dockside restaurants and other fun things to do. Now part of Hawai'i Pacific University, the mixed-used space also includes student housing.
In Waikīkī, the most concentrated shopping district is Kalākaua Avenue, which extends from downtown Honolulu to the end of Kapi'olani Regional Park. The Royal Hawaiian Center , 2201 Kalākaua Ave., has more than 110 shops, restaurants and services. Chanel, Gucci and Saint Laurent Paris are among the retailers along Luxury Row , 2100 Kalākaua Ave. There are 150-plus establishments at the Waikīkī Shopping Plaza , 2250 Kalākaua Ave.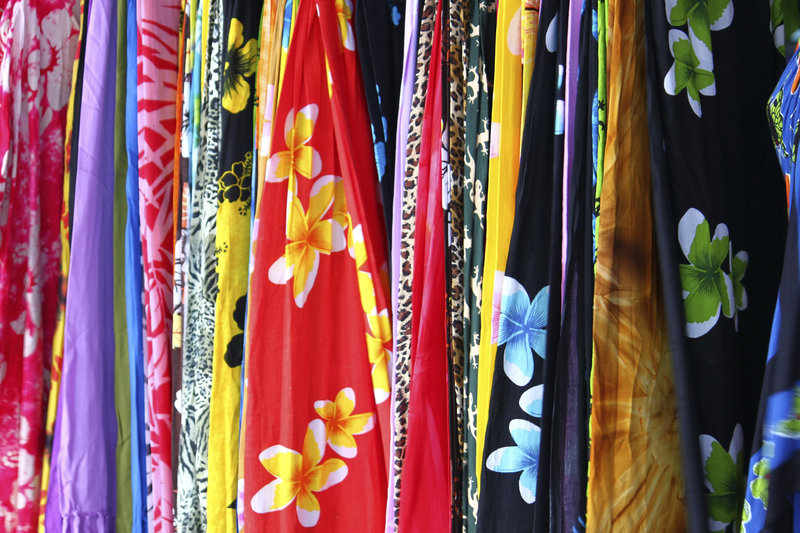 Ken Rygh/iStockphoto.com
International Market Place , 2330 Kalākaua Ave., is a posh, three-level, open-air shopping and dining destination anchored by Saks Fifth Avenue. The retail center creates a relaxing environment with splashing water falls, shaded walkways and lush tropical foliage.
Other Waikīkī area temptations for those on vacation are the slick, three-level Pualeilani Atrium Shops complex at the Hyatt Regency Waikīkī Beach Resort & Spa, 2424 Kalākaua Ave. and Rainbow Bazaar , which brings items from Polynesia, Japan and Southeast Asia to the grounds of Hilton Hawaiian Village Waikīkī Beach Resort. Yet more shopping and dining opportunities are found at the nearly 8-acre Waikīkī Beach Walk on Lewers Street, which intersects with Kalākaua Avenue.
Aloha Stadium Swap Meet & Marketplace , at Aloha Stadium, offers great bargains Wed. and Sat.-Sun. 8-3 (on Sun. the swap meet opens at 6:30; the marketplace opens at normal time). Admission is $1; free (ages 0-11).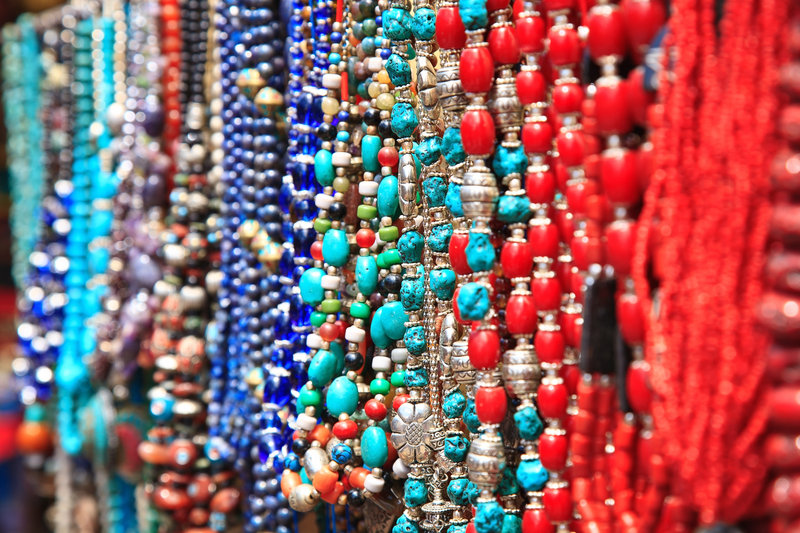 iStockphoto.com/DrRave
Two large suburban shopping centers are Kahala Mall , beyond Diamond Head via H-1 at 4211 Waialae Ave., and Pearlridge Center , at Pearl City via Kamehameha Highway. Kahala's more than 90 specialty shops and eateries are anchored by Macy's. At the Pearlridge, a monorail connects the center's two buildings which house more than 170 stores, restaurants and services that are anchored by Macy's and Sears. Waikele Premium Outlets , off H-1 exit 7 in Waipahu, has 50 stores, including Coach, Michael Kors and OshKosh B'gosh.
Most of O'ahu's shopping centers open daily at 9 a.m.; closing times vary.
Honolulu NightlifeRunning the gamut from flip-flop-friendly beachfront bars to pulsing dance clubs to classy cocktail lounges, Honolulu's countless nighttime entertainment options satisfy just about any whim.
If a quintessentially Hawaiian nightlife experience is on your wish list, make your way to Duke's at Outrigger Waikiki Beach Resort (2335 Kalākaua Ave., Suite 116). The casual open-air restaurant/bar with rustling palms and tiki torches is almost always packed —and for good reason. The views of the ocean and Diamond Head State Monument are stunning, and the live Hawaiian music can't be beat; phone (808) 922-2268.
If you're looking for a more upscale, intimate Waikīkī nightspot, head to Halekulani hotel's chic, dimly lit Lewers Lounge (2199 Kalia Rd.). The plush seating and dark wood paneling help create the perfect ambience for sipping fabulous cocktails and listening to live jazz. A dress code is enforced, so you'll have to leave the shorts and flip-flops behind; phone (844) 288-8022.
You'll also have to dress to impress and fork over some mad cash if you want to party at Addiction Nightclub in The Modern Honolulu by Diamond Resorts (1775 Ala Moana Blvd.). Open Thursday through Saturday, this sleek, high-energy club has velvet ropes, VIP tables, and DJs who keep the house and hip-hop beats going until the wee hours of the morning; phone (808) 943-5800.
Barhopping is a breeze along Hotel Street in Chinatown. At trendy, upbeat Bar 35 (35 N. Hotel St.), belly up to the bar or sink into a comfy couch and choose from 200-plus concoctions from 20 different countries. Happy hour runs from 4 until 9 Tuesday through Friday and features themed events and DJ and band performances; phone (808) 537-3535.
The Manifest (32 N. Hotel St.) is a bookstore-turned-bar with an impressive selection of whiskeys. The high ceilings, exposed brick walls and interesting artwork give the place an artsy, industrial feel. During late-night hours, The Manifest typically trades its laid-back vibe for a club-like one.
During First Friday Honolulu Art Walk, held the first Friday of every month, a number of Chinatown watering holes, eateries, galleries and boutiques feature special activities, entertainment and art exhibits.
Honolulu Performing ArtsAlthough most visitors do not come to Honolulu to attend a play or symphony concert, this destination offers both.
Hawai'i Performing Arts Company presents a season of Broadway and off-Broadway plays at Mānoa Valley Theatre on E. Mānoa Road; Diamond Head Theatre, an established amateur group, does likewise at Makapu'u and Alohea avenues near Diamond Head. The dance and drama departments of the University of Hawai'i give productions in Kennedy Theatre on the East-West Center campus.
The Hawai'i Opera Theatre performs in the concert hall at the Neal S. Blaisdell Center at Ward Avenue and King Street; the season runs October through April. Pop stars perform at the Neal S. Blaisdell Center's arena. A bronze sculpture of Elvis Presley adorns the front of the arena, which hosted the music legend's 1973 concert that was aired in more than 40 countries. Films and a concert series are presented at the Honolulu Museum of Art. Movie houses are found throughout the city; some offer only Chinese and Japanese films.
The daily papers and the calendar section of the monthly magazine Honolulu carry comprehensive listings of cultural events, so pick one up at the beginning of your vacation.
Every week the Urasenke Foundation of Hawai'i at 245 Saratoga Rd. presents public demonstrations of the traditional Japanese tea ceremony known as Chado, or the Way of Tea. Rooted in Zen Buddhism, the centuries-old ritual is an important part of Japanese culture. Visitors to the foundation watch a 15-minute video before witnessing this simple yet profound ceremony; admission is by donation and reservations are recommended. Phone (808) 923-3059. Make sure you ask your AAA travel agent about attending.
Honolulu EventsIn addition to its many cultural and historic landmarks, this destination hosts a number of outstanding festivals and events that may coincide with your visit.
Dancing, music, crafts and demonstrations at several venues citywide help promote harmony between Hawaiians and people of the Asia-Pacific region during the Honolulu Festival in March. The celebration wraps with the Grand Parade, which wends down Kalākaua Avenue. April's Hawai'i International Film Festival Spring Showcase presents a menu of independent and foreign films.
In late April, Kalākaua Avenue is packed with Spam lovers during Waikīkī Spam Jam , a street festival that celebrates the canned luncheon meat with a cook-off, games and live entertainment. During the Memorial Day Ceremonies at the National Memorial Cemetery of the Pacific (Punchbowl Cemetery) , members of the armed forces pay tribute to soldiers who sacrificed their lives for their country.
Aloha Stadium welcomes the entertainment, cultural and educational displays, food, games and rides of the 50th State Fair from late May through early July. Orchids add a splash of color to the agricultural exhibits at this popular event.
The King Kamehameha Celebration Floral Parade in early June includes the floral parade, entertainment and partying in the streets of Waikīkī.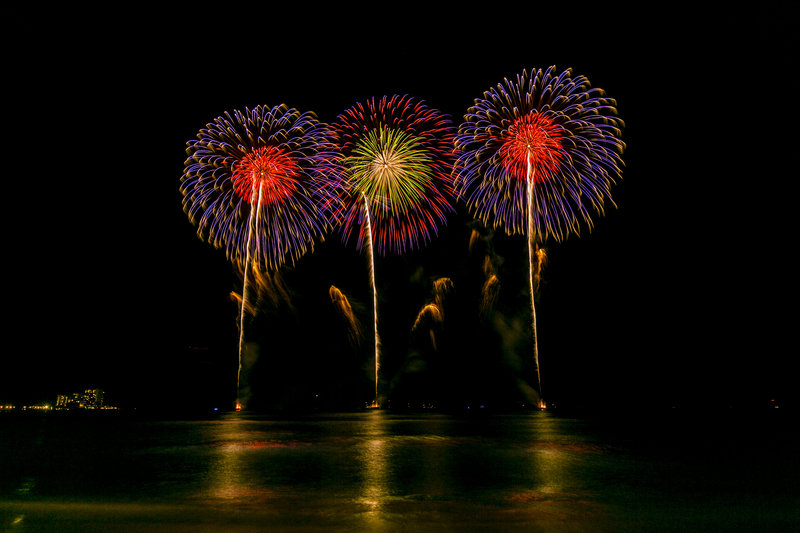 Honolulu Festival Foundation
The Aloha Festivals —a huge-scale celebration that incorporates parades, lū'au, pageants and entertainment on six islands in September—exposes participants to Hawaiian history and traditions, including food, music, dance and art.
If you travel in the fall, a pair of outrigger canoe races—the September Na Wahine O Ke Kai for women and the October Moloka'i Hoe Outrigger Canoe Championship for men—challenge rowers to navigate the 40-plus-mile route across the Ka'iwi Channel from Moloka'i to Waikīkī.
In November, the Hawai'i International Film Festival screens hundreds of productions, focusing particularly on Asian, Pacific Island and U.S. features, documentaries and videos.
The soul-stirring sounds of taps hang in the air during Pearl Harbor Day Commemoration ceremonies on December 7 at the Pearl Harbor Visitor Center . Floral offerings, a rifle salute and a wreath presentation also honor those who perished during the attack.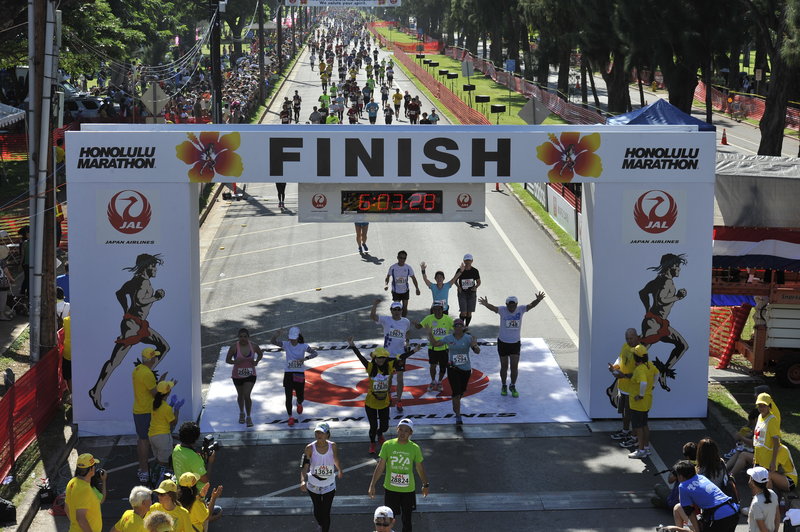 Courtesy of the Honolulu Marathon
A thrill for the more than 30,000 runners plus the cheering spectators who line the route, the Honolulu Marathon covers 26.2 miles on its way to Kapi'olani Regional Park on the second Sunday in December.
In late December the Hawai'i Bowl pits a Conference USA team against a Mountain West team; the postseason game is held at Aloha Stadium.
See all the AAA recommended events for this destination.