Honolulu Travel with Kids
Under 13 Ever met a bleeding-heart dove? How about a prehensile-tailed skink? These fascinating critters are among the 900-plus species that call Honolulu Zoo (151 Kapahulu Ave.) home. You can see giraffes, rhinos and zebras in the African Savanna exhibit and get up close and personal with barnyard animals in the petting area during your vacation.
At Hawai'i Children's Discovery Center (111 'Ohe St.) kids find fun things to do as they explore science and culture through role-playing and, well, just playing. They can crawl through a digestive system, be a veterinarian, enjoy tea and dim sum in Chinese garb and fly an airplane—all in one day.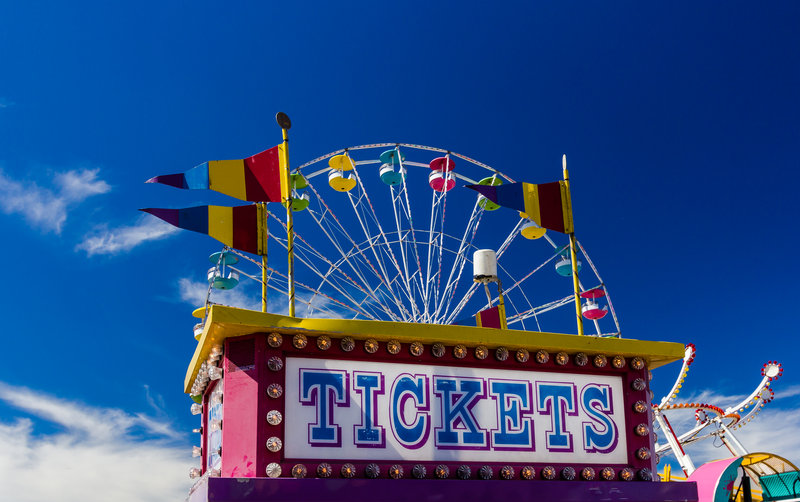 iStockphoto.com/BSPollard
If you happen to be in town on a weekend from late May to late June, head to Aloha Stadium (99-500 Salt Lake Blvd.) for some good old-fashioned fun at the 50th State Fair . Try your luck at the games; nosh on cotton candy, funnel cakes and fried Twinkies (just steer clear of the spinning Super Sizzler afterward); and ooh and ahh at the amazing European-style circus acts.
Teens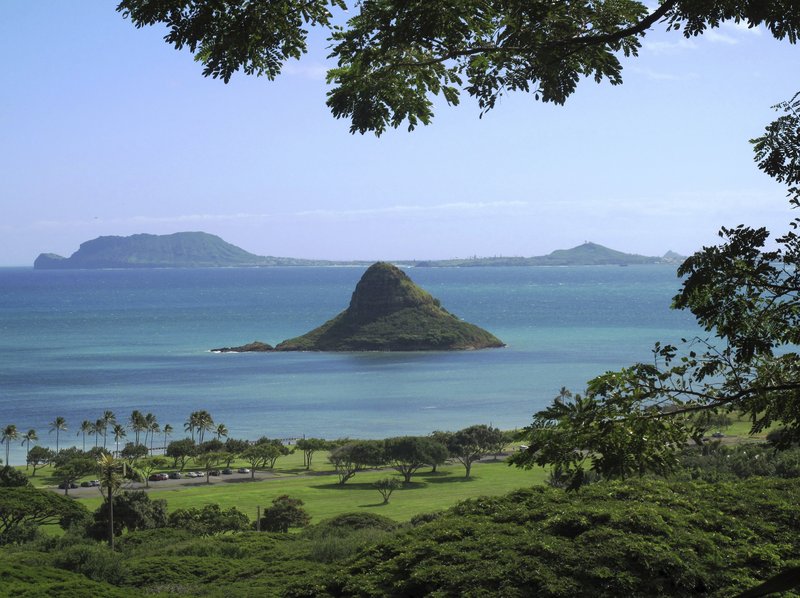 Deniz Tokatil/iStockphoto.com
Though it's steep, the trail from the crater interior to the 761-foot-high summit of Diamond Head State Monument (Diamond Head Rd. & 18th Ave.) is only .8 miles long, and the reward—a breathtaking 360-degree view encompassing Honolulu and the Pacific—is worth every step.
All Ages During your trip, immerse yourself in the culture of Hawai'i at a lū'au, a family-friendly feast featuring traditional foods like kalua pig and poi (a taro-root dish) and Polynesian entertainment ranging from the hula to the Samoan fire-knife dance. Lū'au are offered at various locations, but you can't go wrong with Germaine's Lū'au (91-119 Olai St.) or Paradise Cove Lū'au (92-1089 Ali'i Nui Dr.) in Kapolei .
What do you get when you cross a false killer whale with an Atlantic bottlenose dolphin? A wholphin, that's what. See this unique hybrid at Waimānalo's Sea Life Park (41-202 Kalanianaole Hwy.), a watery world inhabited by dolphins, penguins, sea lions, seabirds, stingrays, sharks and sea turtles. Be sure to check the schedule for the always-amusing shows and feedings.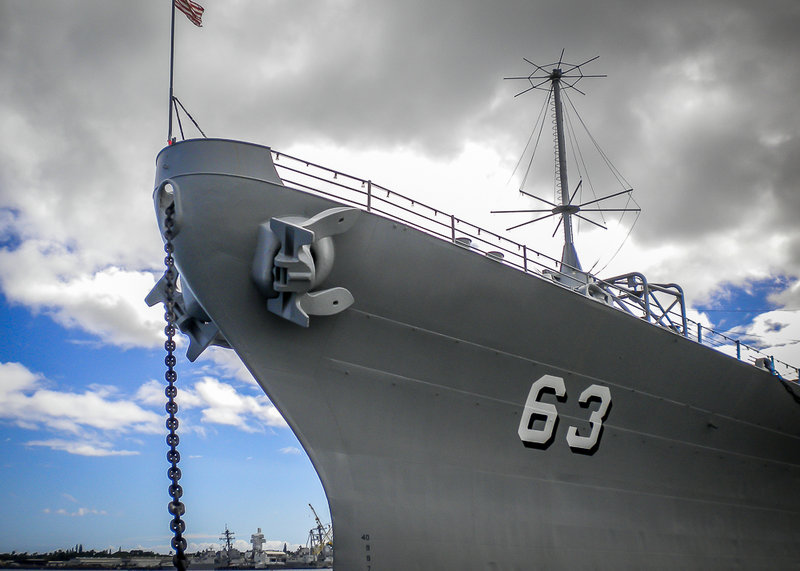 AAA/Inspector 511
For a history lesson that won't bore the brood to tears, pay a visit to the Battleship Missouri Memorial (63 Cowpens St.), anchored at Pearl Harbor . A walk on the decks is an unforgettable experience, and a tour of Mighty Mo's realistically re-created interior makes it easy to imagine what life was like for crew members.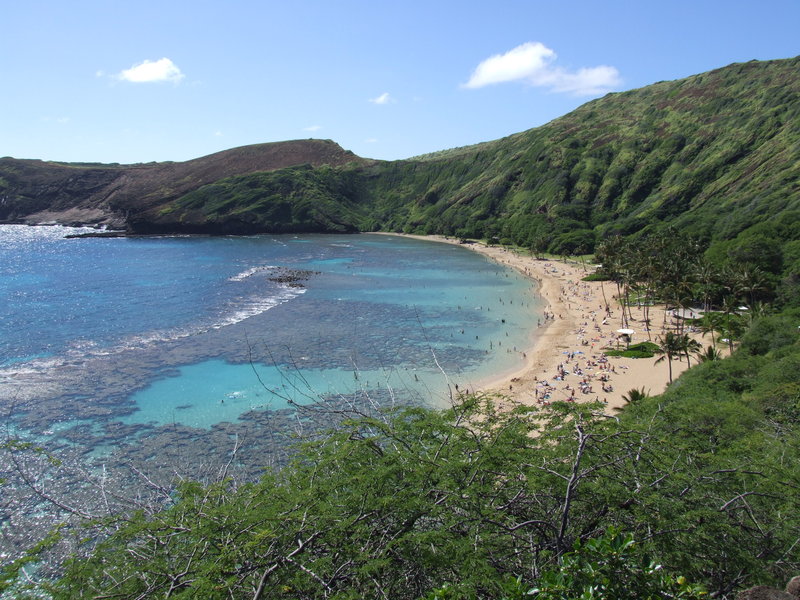 Wikimedia Commons/Vadim Pozdeyev
With its rainbow of reef residents, Hānauma Bay Nature Preserve (100 Hānauma Bay Rd.) is a snorkeler's paradise. Rent some gear and prepare to rub fins with exotic fish that are anything but camera shy. Can't swim? No biggie. The water is so clear you can spot sea creatures from the shoreline. Arrive early, though—water gets cloudy as it gets more crowded.
Refuel at Tiki's Grill & Bar (2570 Kalakaua Ave.) overlooking Waikiki Beach from a huge, third-floor patio. Sample local seafood, choose from a variety of "pupus" (appetizers) and enjoy the sunsets as you listen to live music.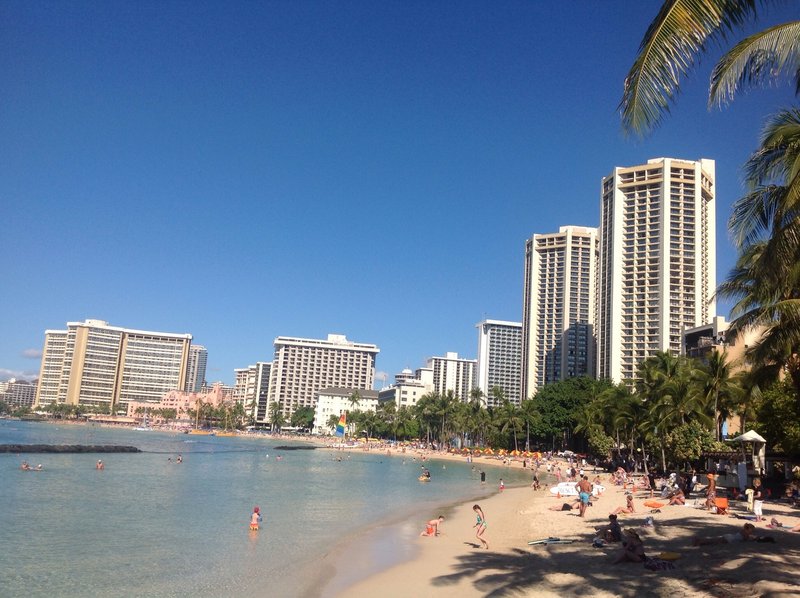 AAA/Inspector 13
Gentle waves and lots of lifeguards make Waikīkī Beach one of the safest stretches of sand on O'ahu. Families flock here for sailing, swimming, sunbathing and sandcastle-sculpting. If you've never tried surfing before, this is the place to start. You can sign up for lessons or rent a board without an instructor.