About Huntington Beach Huntington Beach—nicknamed "Surf City"—boasts 8.5 miles of uninterrupted natural sand beaches. Named after Henry E. Huntington, who brought the Redline-Pacific Electric Railway to what was then a small seaside village, Huntington Beach was incorporated in 1909. After the discovery of major oil reserves in 1920, oil—along with agriculture—provided a base for continued growth in the following years.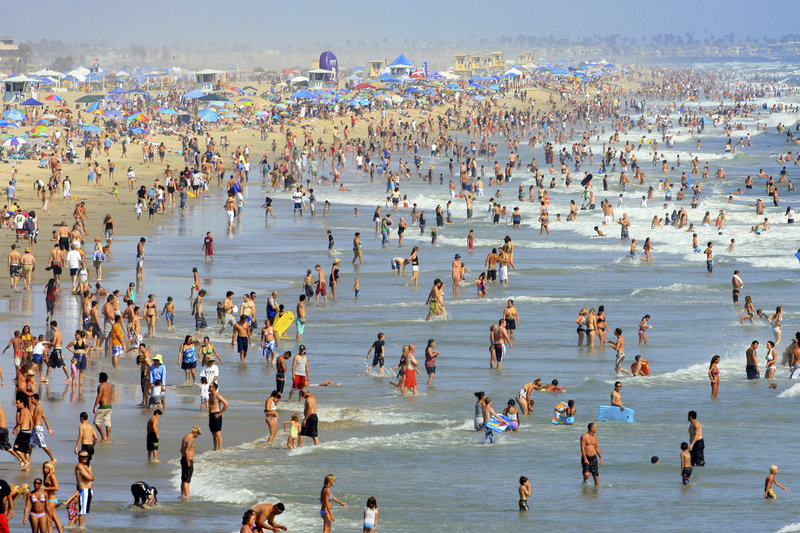 Antenore/iStockphoto.com
Today tourism is the city's largest and fastest growing industry, although Boeing remains its biggest employer. The area offers Mediterranean-style weather, and beachgoers enjoy fishing, kite flying, jogging, picnicking, sunbathing, surfing, swimming and volleyball.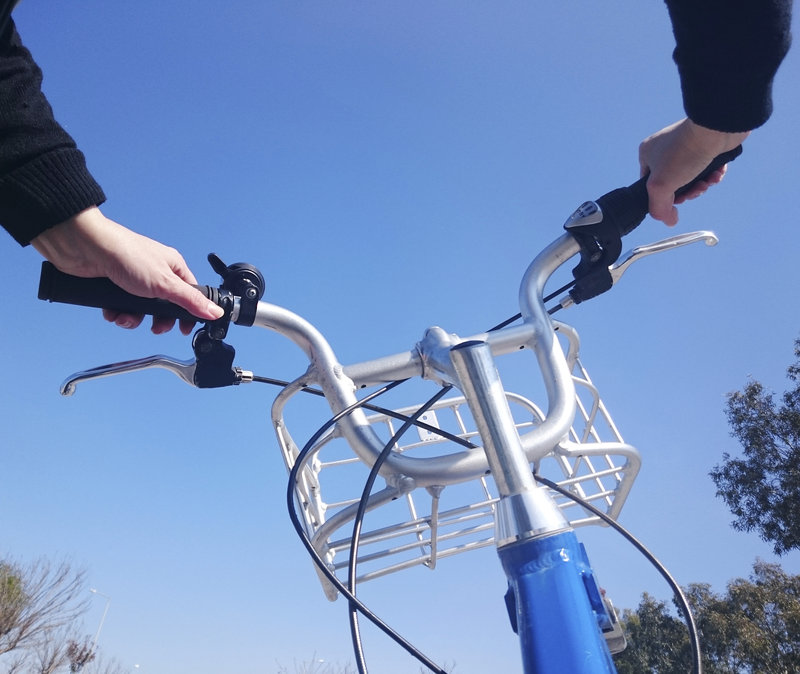 123ducu/iStockphoto.com
A paved path runs the entire length of the beach providing scenic views of the Pacific Ocean for bicyclists, skaters and walkers. Beach bonfires at sunset are a local tradition, particularly in summer. Approximately 1,000 concrete fire rings are available at no charge near parking areas on a first-come, first-served basis. Fires are permitted in the rings without restriction.
Bolsa Chica State Beach, (714) 846-3460, and Huntington State Beach, (714) 536-1454,provide areas for swimming, picnicking and surfing. Vehicles are not admitted after 9 p.m. at either beach; entry fee $15 per vehicle, $14 (ages 62+) per vehicle. Shade structures are available at Huntington State Beach on a first-come, first-served basis at the Newland Street and Brookhurst Street entrances off Pacific Coast Highway.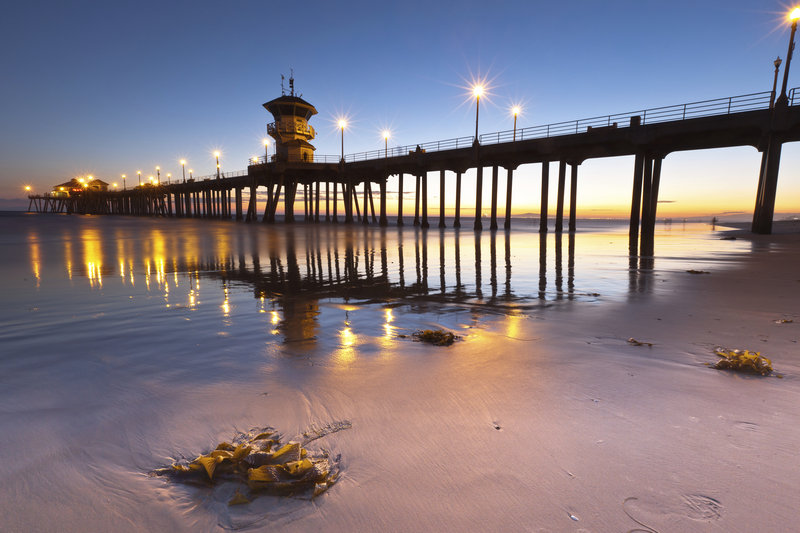 Kesterhu/iStockphoto.com
Huntington City Beach offers some of the best swimming thanks to surf breaks farther offshore. The 1,850-foot-long Huntington Beach Pier, one of the longest municipal recreation piers in the world, provides a coastal panorama that on clear days extends from the Palos Verdes Peninsula in the north to Dana Point in the south; it's a great vantage point for watching surfers year-round; phone (714) 536-9303 for a recorded report of beach conditions.
Pier Plaza, at the foot of the pier on Pacific Coast Highway at Main Street, has restaurants, an amphitheater and a large mosaic wall depicting the city's history. On Friday afternoons it is the site of a farmers market and craft fair and on many weekends it offers entertainment. Phone (714) 536-5281.
The International Surfing Museum, 411 Olive Ave., displays surfboards, photographs and other memorabilia; phone (714) 960-3483. The Surfing Walk of Fame, starting on Main Street at Pacific Coast Highway, pays tribute to surfing and its culture with granite stones imbedded in the sidewalk honoring 60 inductees. The Surfers' Hall of Fame, across the street, immortalizes legendary surfers with imprints of their hands and feet in the sidewalk; a statue of Duke Kahanamoku, considered the father of surfing, stands in the center of the "Hall."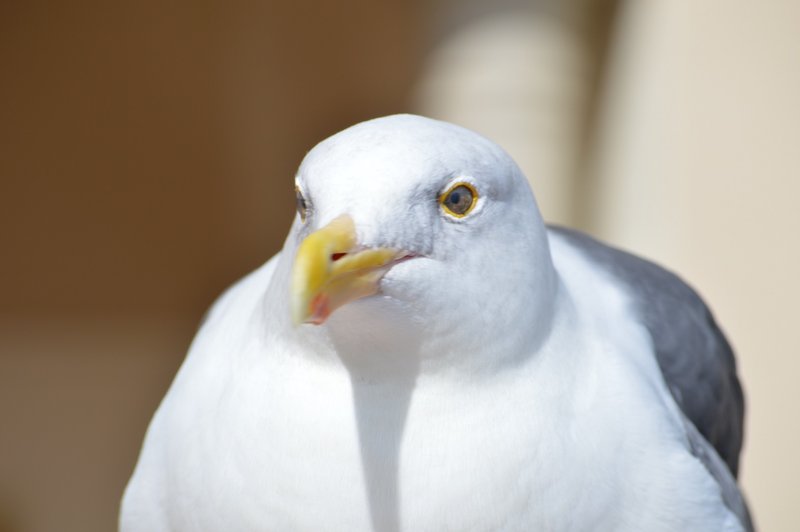 AAA/Kim Birch
Central Park, at 18000 Goldenwest St. between Slater and Ellis avenues, is the largest city park with 354 acres of mature trees, rolling lawns and lakes. The park is home to hundreds of bird species and features picnic tables, playgrounds and paved paths for walking and bicycling; phone (714) 536-5486.
Huntington Beach Central Library & Cultural Center, 7111 Talbert Ave., is an architectural landmark with a large children's library, children's theater and a genealogy department; phone (714) 842-4481. Its 300-seat theater is utilized by the Huntington Beach Playhouse for stage performances year-round; phone (714) 375-0696. Huntington Beach visitors can tour the Newland House Museum , an 1898 Queen Anne-style home at 19820 Beach Blvd.; phone (714) 962-5777.
Visitor Centers Visit Huntington Beach 301 Main St. Suite 212 Huntington Beach, CA 92648-5171. Phone:(714)969-3492 or (800)729-6232
ShoppingBella Terra is at 7777 Edinger Ave. near I-405. This open-air mall with a Tuscan village flavor has a Kohl's as well as several major chain stores and boutiques. Old World Village, on Center Avenue across from Bella Terra, maintains a Bavarian atmosphere with cobblestone streets winding among specialty shops and restaurants.
The 5 Points Plaza, on Main Street at Beach Boulevard, is a shopping center with a mix of more than 30 retailers, services and restaurants. Downtown Huntington Beach, on Main Street at Pacific Coast Highway, has a Mediterranean theme as well as historic structures over 100 years old; it includes more than 50 small stores and surf shops.
Things to Do Bolsa Chica Conservancy Interpretive Center