London Travel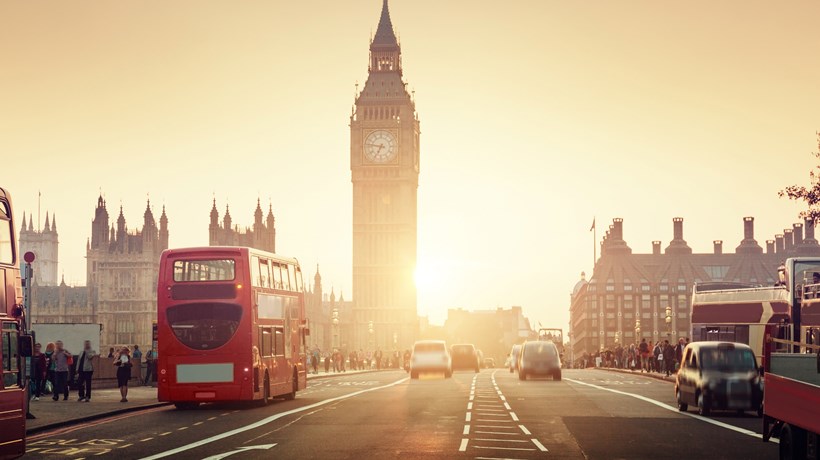 ESB Professional/Shutterstock.com
Passport / VisaCitizens of the European Union member-states, Norway, Liechtenstein, Iceland, Switzerland, and Overseas Countries and Territories (OCT) only require a valid passport to enter the UK. Residents of a further 10 countries do not require entry visas for stays under 6 months: the USA, Canada, Australia, New Zealand, Japan, Singapore, South Korea, South Africa, Hong Kong, and Malaysia. Nationals of some further countries do not require a visa, but need to hold an entry certificate.Website: www.gov.uk/check-uk-visa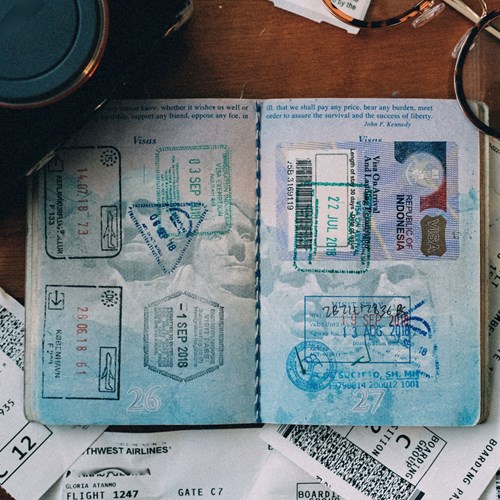 ConvertKit/unsplash
Frequently Asked Questions about London (FAQs)FAQ
– What is the best way to explore London?

London is an extremely walkable city and most locals rely on public transportation to get around. As a tourist, you have a lot more to see when you are traveling overground, so consider picking busses and trams over the Tube just for that reason. Seeing London from the river is a great opportunity to understand the city's geography and get away from the crowds. Remember to carry comfortable walking shoes, some sort of rain protection and don't forget about sun cream. An Oyster card is your best tool for shrinking distances in this huge city, so get one as soon as possible.

– How many days in London is enough?

While you can see most of the main bucket list sights in London in a couple of days, spending at least 3-4 days in London is the best way to do this incredibly diverse city justice. You'll have enough time to get acquainted with the city and go beyond the most obvious sight. Save a day to do something that speaks to you and your interests in particular.

– Where can I get an Oyster card?

An Oyster card is an essential tool for every Londoner. You can buy one at the Oyster ticket stops in many newsagents, at all Tube, London Overground, most TfL Rail and some DLR stations. Visitor Centres sell them as well. The card Oyster itself costs £5 and you can recharge it in all the same places where you can buy them, plus through the TfL Oyster and contactless app.

– What's the tipping culture in London?

It is customary to leave 10–15% of the bill when eating out. Many restaurants will add a 12.5% service charge, especially if you're dining out with a large group. Check your bill if you don't want to tip twice. You can also ask for the service charge to be removed if you found the service to be completely unacceptable.

– Is London a safe city?

As most big cities, London does have a higher crime rate. According to the Economists Safe Cities Index, London is the 15th safest city in the world (tied with San Francisco).

– Is it safe to walk around London at night?

London streets at night are generally safe, but do remember that public transport doesn't run all night — you might be in for a very long walk to your hotel or a potentially costly cab ride.

– Where is the best place to stay in London?

London has many neighborhoods to choose from, so spend some time researching what personalities each one has. Price is another important consideration, of course.

Brixton is a great residential area, known for its diversity, shops and street markets. Quite hip, but that also means it can get loud. Mayfair is right next to Hyde Park. Park yourself here for old British architecture and cute boutiques. The prices are somewhat high and Mayfair doesn't have the best airport connections. Shoreditch is a hipster paradise with excellent coffee shop culture — great for digital nomads. Shoreditch is not the most polished neighborhood, though. Almost all neighborhoods in London are very safe, so don't make that your main concern. Nightlife areas like Camden, West End and Deptford can turn a bit rowdy and loud at night, but you'll be in the middle of the action.

– Is London really always rainy and grey?

People tend to exaggerate. London does have decent weather, with full on sunny days. The best time to visit to avoid crowds and stay dry is early summer or early fall. Bring a jacket for the nights, even in the summer.

– What should I pack for my trip to London?

London is great for shopping, so don't worry too much about forgetting things at home. To stay comfortable, you'll definitely need a pair of good walking shoes. A water-resistant jacket won't hurt either. And do bring your favorite going out outfit for the weekend!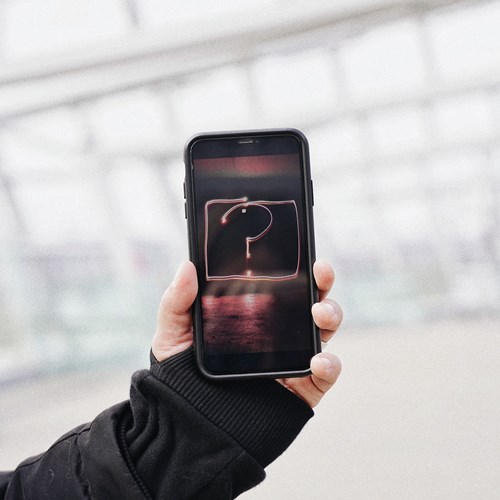 Olena Bohovyk/pexels
Best Time to VisitLondon is graced with a mild climate and, as such, can be visited at any time of the year. However, a few things need to be considered. Most of the royal palaces and residences, like the State Rooms at Buckingham Palace, are only open to the public during the summer months. Many of the city's most important festivals, like the British Summer Time Music Festival, also take place during this time. Late June to mid July is also when some of the best sales are on in shops around the capital.
Spring is also a good season for a visit, since the weather is generally good and finding accommodation is both easier and cheaper (high season in London means a lot of tourists). And if you're not too bothered about the gray weather, then low season (January and February) can be a good option too, when there are fewer tourists and prices are lower.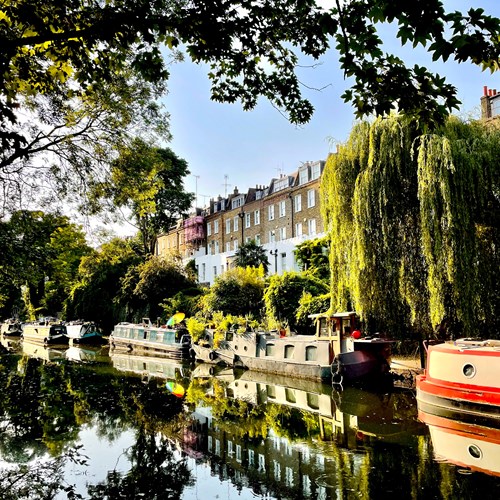 Daniil Korbut/unsplash
London Heathrow Airport (LHR)London Heathrow Airport is one of the busiest airports in the world, with five terminals. There are various ways to travel from Heathrow Airport to your destination.
The cheapest and most versatile way of getting to and from the city center to Heathrow is by tube. The fastest way is the dedicated airport train — the Heathrow Express — which takes just 15 minutes from Heathrow to Paddington Station and runs every 15 minutes.

Read More...Address: Heathrow Airport, Hounslow, Middlesex
Phone: +44 844 335 1801
Website: www.heathrow.com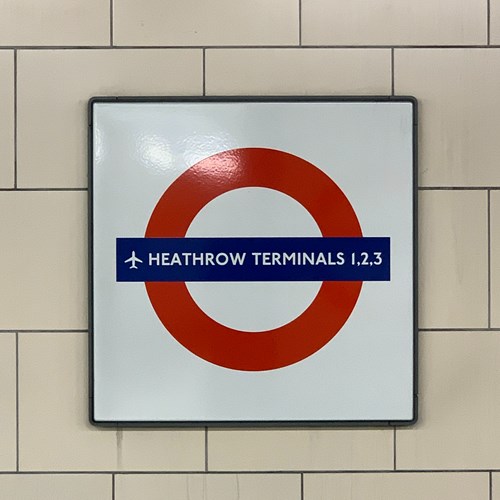 John Cameron/unsplash
London Gatwick Airport (LGW)London Gatwick Airport is the second largest airport in the UK (Heathrow Airport is the largest), with two terminals: North and South.
The fastest route from the airport into Central London is via the Gatwick Express, with trains departing every 15 minutes. The non-stop journey to Victoria Station takes 30 minutes. Try the trip planner on the official website to see which of the many transportation options works best for you.

Read More...Address: Gatwick Airport, West Sussex
Phone: +44 844 892 0322
Website: www.gatwickairport.com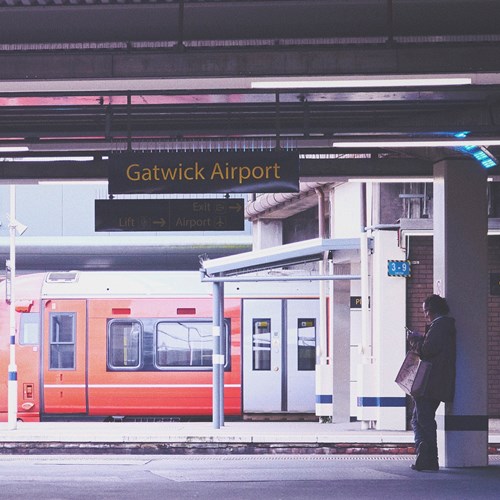 holakarlos/unsplash
London Stansted Airport (STN)London Stansted Airport is the third busiest airport in the UK, and many low-cost airlines serving Europe and the Mediterranean operate from here.
On the Stansted Express you can reach Liverpool Street station in 47 minutes. Trains run every 15 minutes.

You can see the full up-to-date list of transportation options on the official website

Read More...Address: Stansted Airport, Essex CM24 1RW
Phone: +44 808 169 7030
Website: www.stanstedairport.com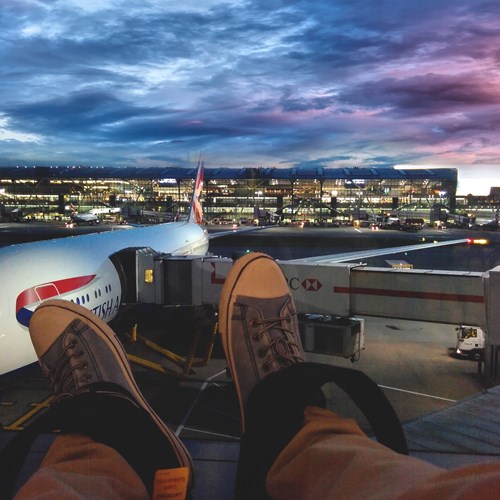 Sohel Patel/pexels
London Luton Airport (LTN)London Luton Airport is located just 56km north-west of Central London, and is a popular base for low-cost airlines.
A regular shuttle bus transports passengers from the airport to the nearest station, Luton Airport Parkway, which takes about 10 minutes. From the station you can catch an East Midlands Trains or First Capital Connect service into Central London taking somewhere between 21 and 25 minutes. Other options include the easyBus express service, the Green Line 757 coach service to Victoria Coach Station or Terravision coaches to Victoria Coach Station. Each transport service stops at different destinations en route. A metered taxi ride to or from Central London costs around £80.

Read More...Address: London Luton Airport, Luton, Bedfordshire
Phone: +44 1582 405 100
Website: www.london-luton.co.uk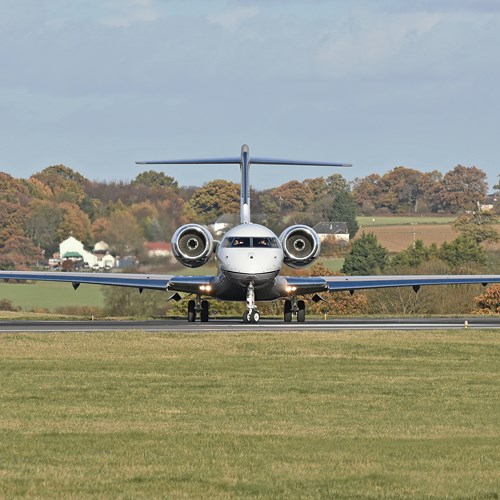 Terence Burke/unsplash
Airport — London City (LCY)London City Airport is a single runway airport located 9.5km east of Central London, and serving mainly short-haul and business flights.
The airport is on the Docklands Light Railway, which connects to London's Tube network at Canning Town, Stratford and Bank and uses the same price structure. Busses serve the airport too, with numbers 473 and 474 providing a connection to other East London destinations. You can also take a cab from the taxi rank outside the airport.

Read More...Address: London City Airport, Hartmann Road, London
Phone: +44 20 7646 0000
Website: www.londoncityairport.com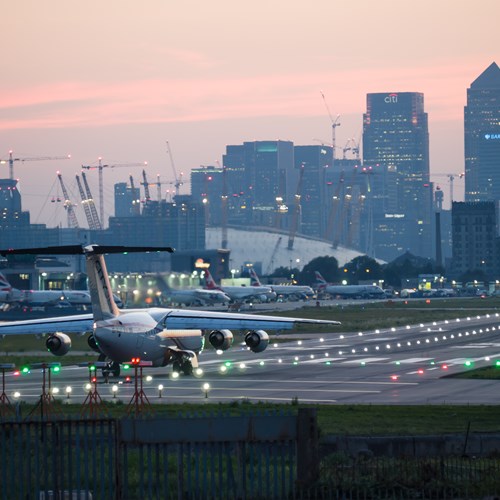 James Petts/cc by-sa 2.0/Flickr
Public Transport — BusLondon's bus network stretches right across the capital, and provides a frequent and accessible service. If you're using an Oyster card, a single trip costs £1.55. All you have to do is 'touch in' when you get on the bus. And remember there is a daily cap of £4.65 if you're using only bus and tram services. Seven-day, one-month and annual bus passes are also available. Cash is no longer accepted in busses and trams. You might be able to pay by tapping your contactless bank payment card.
To navigate your way around the network, pick up a Central London Bus Guide from travel information centers at larger Tube stations or use Transport for London's online Journey Planner. A reduced service of night busses operates throughout the night and the early hours of the morning. Most late-night routes will stop at Trafalgar Square. Various concessions are available for children, students, the elderly and disabled travelers.
Phone: +44 343 222 1234
Website: www.tfl.gov.uk
More Info: tfl.gov.uk/fares/free-and-discounted-travel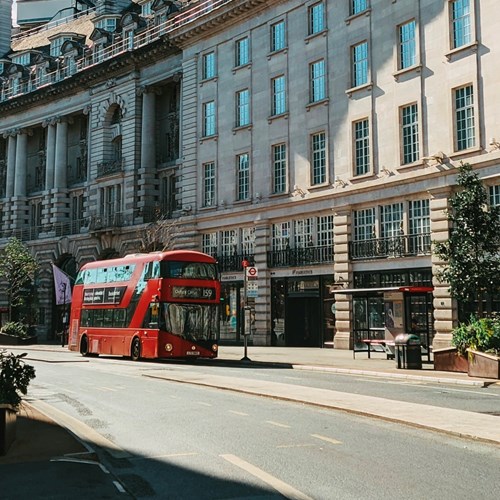 Thomas Konings/unsplash
Public Transport — the TubeThere are 11 Underground or 'Tube' lines serving Greater London, which connect at various points to the Docklands Light Railway (DLR) and local rail network. The Tube usually operates from 5am to midnight from Monday to Saturday, with a reduced service on Sunday. Plan your route by picking up a free Tube map from any Underground station, or using Transport for London's online Journey Planner. Fares vary depending on which of London's six travel 'zones' you travel through, though they are considerably cheaper with an Oyster card than buying paper tickets. Various concessions are available for children, students, the elderly and disabled travelers.Phone: +44 343 222 1234
Website: www.tfl.gov.uk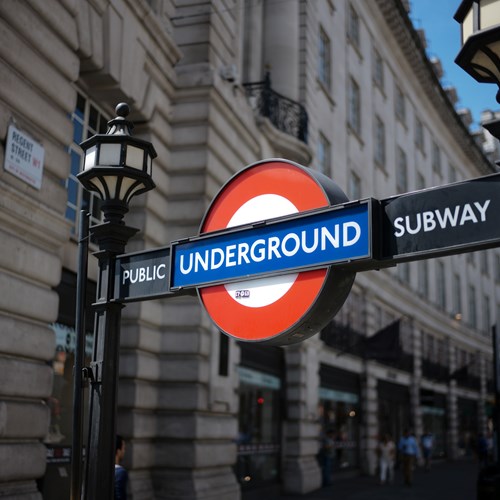 Will H McMahan/unsplash
Public Transport — Docklands Light RailwayThe Docklands Light Railway (DLR) serves East London and connects with the Tube network at Bank, Tower Gateway (Tower Hill), Shadwell, Stratford, Bow, Heron Quays, Canning Town and Canary Wharf. It also connects to the Emirates Air Line cable car at Royal Victoria. Fares are the same as on the Tube, and the DLR runs from 5:30am to 12:30am Monday to Saturday and from 7am to 11:30pm on Sunday. Fares are the same as those on the Tube, and both Oyster card and Travelcard holders can use the DLR.Phone: +44 343 222 1234
Website: www.tfl.gov.uk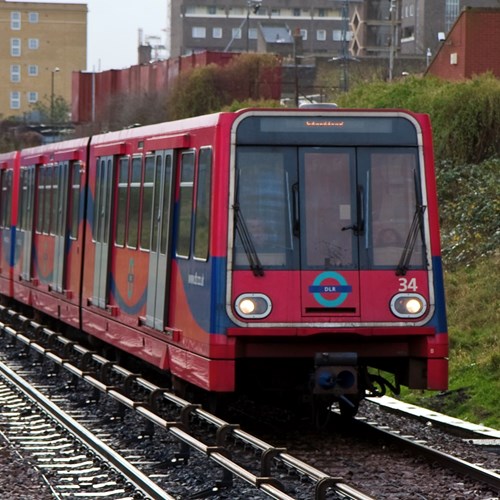 Tom Page/cc by-sa 2.0/Wikimedia
Public Transport — Thames River BusTravel with ease along the Thames on board a river bus. There are six different routes that all stop at destinations along the riverbank between Putney and Woolwich Arsenal. Popular services include the Thames Clippers route between Hilton London Docklands Riverside and Canary Wharf, the Tate-to-Tate boatride between Tate Britain and Tate Modern, and the journey between London Eye and Greenwich village. Depending on the service you'll be able to buy your ticket either before boarding or on board. Discounts are available when using Travelcards and Oyster cards.Phone: +44 343 222 1234
Website: www.tfl.gov.uk/modes/river/about-river-bus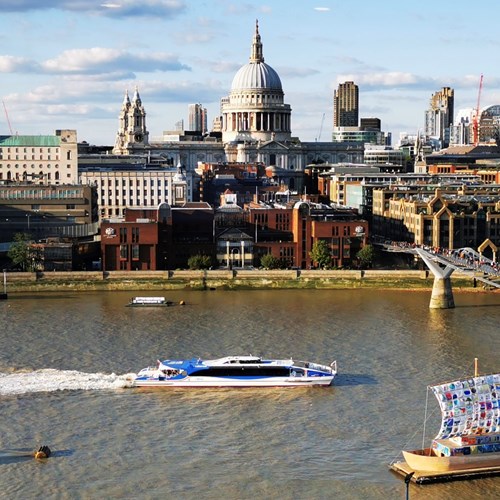 María Is/unsplash
Public Transport — Local TrainsAs well as the Underground, London has its own local train network, which connects to the Tube at many points. The main train operators serving London are Silverlink, First Capital Connect, SouthEastern Railway, Southern Railway, London Overground and Greater Anglia. These local lines are, in turn, connected to the national rail network and the Eurostar. You can use your Oyster card on all trains operating within Zones 1-9, with the exception of Heathrow Express and a few other select services. Several different railcards are available too, providing discount fares to their holders.Phone: +44 343 222 1234
Website: www.tfl.gov.uk/maps/track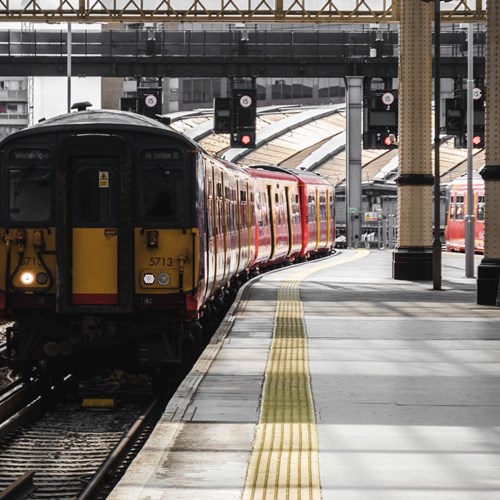 Roman Fox/unsplash
Public Transport — TramsLondon's tram network, Tramlink, was introduced in the year 2000 and it runs in specific parts of South London – between Wimbledon, Croydon, Beckenham and New Addington. Trams run approximately every seven minutes to New Addington and every 10 minutes to Wimbledon, Elmers End and Beckenham Junction during the day from Monday to Saturday. If you're using an Oyster card, a single trip costs £1.75. All you have to do is 'touch in' when you get on the tram. And remember there is a daily cap of £5.70 if you're using only bus and tram services. Seven-day, one-month and annual bus passes are also available. Cash is no longer accepted in busses and trams. You might be able to pay by tapping your contactless bank payment card.Phone: +44 343 222 1234
Website: www.tfl.gov.uk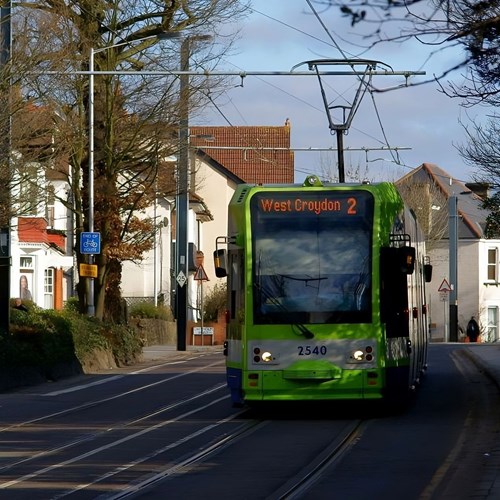 Peter Trimming/cc by 2.0/Flickr (upscaled)
Public Transport — Cycle Hire SchemeHop on a 'Boris bike' and zip around London using the city's public bike-sharing scheme. Named after London's former mayor Boris Johnson, the popular red bikes can be picked up at over 550 bicycle docking stations across London, which means you're never far away from one. After you've paid your registration fee (from £2), you can hire a bike for a day. The bikes are free to use for the first 30 minutes, after which the price increases by £2 every extra 30 minutes. When you've finished your journey, simply return the bike to your nearest docking station – you can find out where that is using the Santander Cycles app.Phone: +44 343 222 6666
Website: www.tfl.gov.uk/modes/cycling/santander-cycles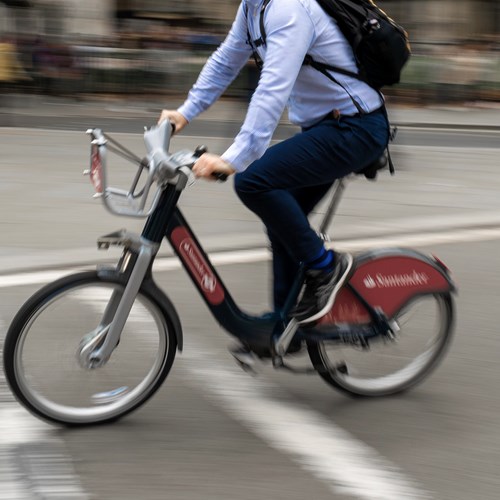 Gonzalo Facello/unsplash
Public Transport — Emirates Air LineCross the Thames in style on board the Emirates Air Line, London's cable car connecting Greenwich Peninsula and the Royal Docks. As well as taking you across the river in less than 10 minutes, it provides an amazing bird's eye view of London and the Thames.
The fare is £4 using an Oyster card or Contactless card. Multi-journey boarding passes (£17 for 10 single trips) and private cabin packages are also available.

After 7pm the line runs at half the speed, giving you more time to enjoy the view and relax.

Read More...Address: Emirates Greenwich Peninsula, Greenwich, London
Phone: +44 343 222 1234
Website: www.emiratesairline.co.uk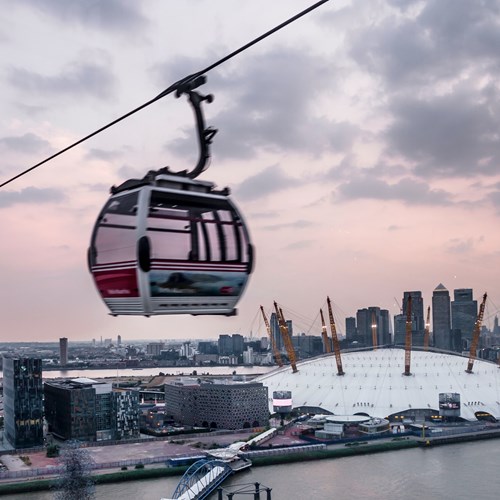 James Petts/cc by-sa 2.0/Wikimedia (cropped)
TaxiTaking a ride in one of London's iconic black cabs makes for a very comfortable and spacious ride. Hail a cab in the street or pick one up at a taxi rank. Your journey is calculated using a meter, with a minimum charge of £3.20. Watch out though, because the price can go up pretty quickly and the roads in central London are often packed with cars. London also has many private vehicles for hire, as well as minicabs: these are unmetered so check the fare when booking. To find a local, reputable firm download Transport for London's free CabWise app or check the Hailo app to find a nearby black cab.
Uber, Bolt, Ola, Via, Wheely, xooox, Free Now, Gett and Addison Lee rideshare apps all operate in London.
Phone: +44 343 222 4000
Website: www.tfl.gov.uk/modes/taxis-and-minicabs/taxi-fares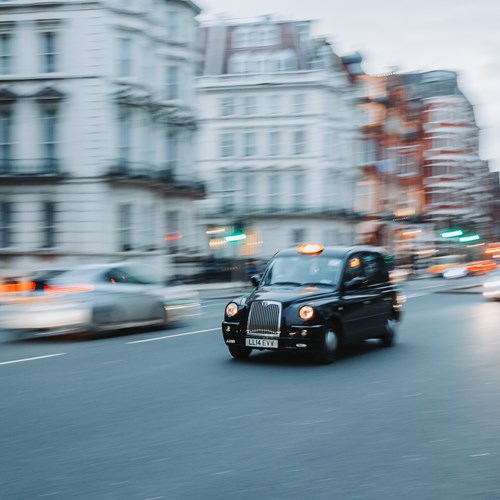 Bruno Martins/unsplash
PostPostage stamps are available across London at post offices, newsagents and supermarkets. To post a package or small souvenirs, drop into a post office — you can find your nearest branch on their official website. Post offices are generally open Monday–Friday from 9 am to 5:30 pm and Saturday from 9 am to 12:30 pm.Website: www.postoffice.co.uk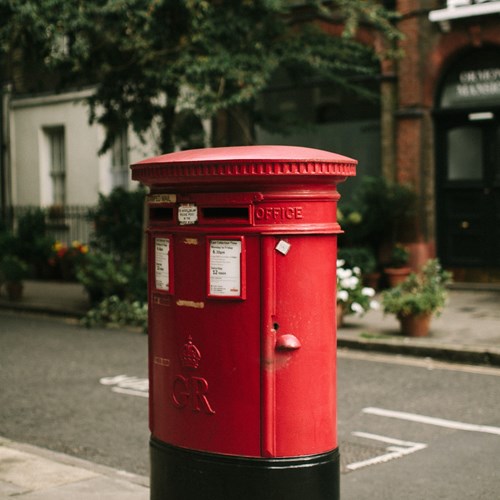 Lina Kivaka/pexels
PharmacyWhether you need to buy over-the-counter medication or collect a prescription, there are plenty of pharmacies all over the capital. Boots and Superdrug are two big chemist chains. You will also find pharmaceutical products at some of the larger supermarket branches.
Read More...Address: Boots London Piccadilly Circus, 44-46 Regent St, London
Phone: +44 207 7346 126
Website: www.boots.com/stores/1000-london-piccadilly-circus-w1b-5ra
Operating Hours: Mon–Thu 8am–11pm, Fri 8am–midnight, Sat 9am–midnight, Sun noon–6pm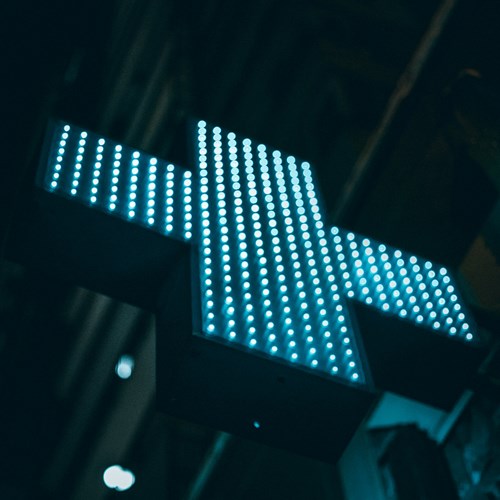 Vladislav Bychkov/unsplash
TelephoneThe international dialing code for the UK is +44 or 0044, which replaces the first 'zero' of the phone number. So, for example, to call the number 020 7946 0000 from abroad you would dial +44 20 7946 0000.
The area codes for London are (020) 7, (020) 8 and (020) 3. If you're dialing a London number from another fixed phone line within Greater London you don't need to dial the '020' before the number, just the rest of the number starting with 7, 8 or 3.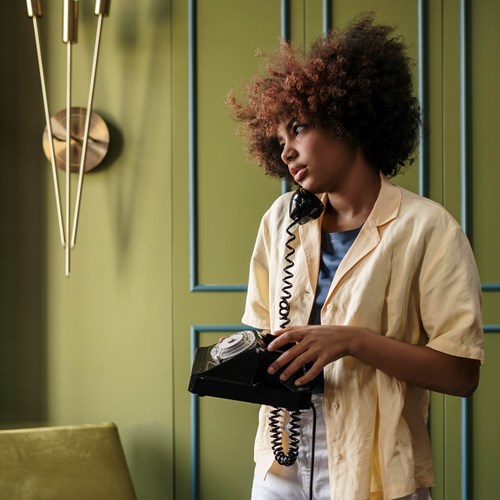 cottonbro/pexels
ElectricityElectrical appliances are connected to the UK mains supply using a three-pin plug known as plug type G. The sockets come with on-and-off switches, unlike in many other countries.
The average voltage of a UK power socket is 230v or slightly higher, so check the voltage of your device before plugging it in. Voltage adaptors and convertors are available from London airports and high-street electrical chains such as Argos or Curry's.

Power sockets are available at many coffee shops with WiFi and on some overground trains. Need to charge your mobile? Download the 'find-a-chargebox' iPhone app to find your nearest ChargeBox.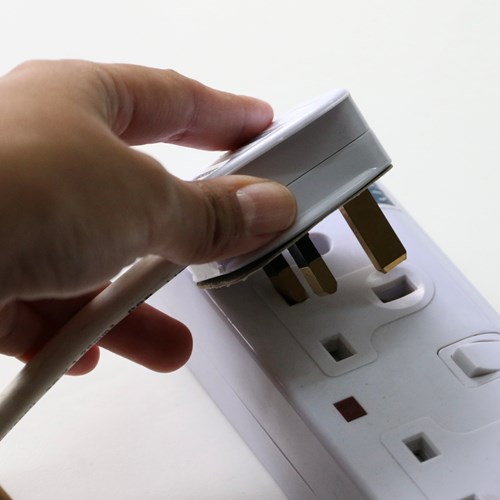 ldyshah/pixabay