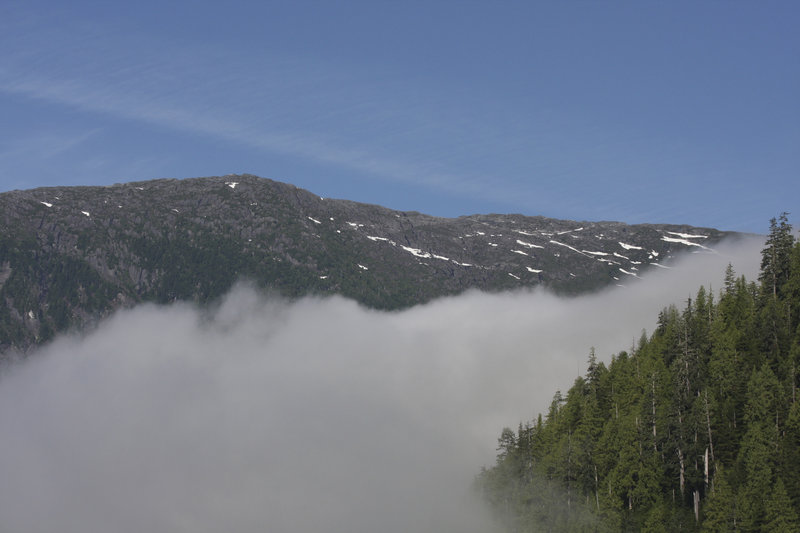 Adeline Lim/iStockphoto.com
Description
East of Ketchikan and within the Tongass National Forest, Misty Fiords National Monument covers about 3,580 square miles of wilderness. The area is accessible by floatplane from Ketchikan and other communities near the national forest. An information center and cruises to the monument are available in Ketchikan.
Behm Canal, a deep inlet of the Pacific Ocean, leads to the interior of the monument, where rock walls that rise 3,000 feet surround Walker Cove and Rudyerd Bay. Geological features include mineral springs, 237-foot-tall New Eddystone Rock, 3,150-foot-tall Punchbowl Face, lava flows, five major rivers and hundreds of small streams. The region receives more than 120 inches of precipitation each year. Bald eagles, brown and black bears, wolves and mountain goats inhabit the area; whales, porpoises, seals and sea lions can be sighted in Behm Canal or in the ocean nearby.
Recreational activities include backpacking, picnicking, bird-watching, hunting, fishing and crabbing. Thirteen rustic cabins are available for $25-$45 per day; reservations may be made by calling Reserve America, (877) 444-6777. Four free Adirondack-type shelters are available on a first-come, first-served basis. For further information contact the Southeast Alaska Discovery Center, 50 Main St., Ketchikan, AK 99901; phone (907) 228-6220, or TTY (907) 228-6237.