The Legend of Blackbeard Arrr, me hearties! There was, indeed, a pirate named Blackbeard who terrorized the Caribbean and the Atlantic seaboard (including the Outer Banks) in the early 18th century. Though much of what we know about this buccaneer comes from legends embellished over the years, tidbits about his life have been pieced together.
Blackbeard in the Outer Banks
Most historians agree that the man who adopted the nickname Blackbeard was born in England, probably around 1680. Though his true name has never been verified, he took the name Edward Teach (or Thatch, Thache or Tache) when he turned to a life of piracy. Blackbeard's notorious reputation was reinforced by his menacing physical appearance—he was said to be a large man with a loud, deep voice, and the mere sight of his bushy, dark whiskers and bright red coat overlaid with swords, pistols and daggers was sufficient reason for many ships to surrender without a struggle. Some accounts say he added to his fearsome countenance in battle by lighting gunpowder-covered wicks in his braided beard. Despite his formidable reputation, however, there is nothing on record to show that he ever killed anyone, except in a one-on-one fight.
Evidence indicates that Blackbeard served as a privateer during Queen Anne's War (1702-13), yielding to the temptations and rich rewards of a pirate's life after that conflict. Commandeering a ship in 1716, he began preying on merchant vessels across the Caribbean. He seized a French vessel near the island of St. Vincent, changing its name to Queen Anne's Revenge and converting it into his flagship after increasing its firepower to 40 guns. The shallow inlets of the Outer Banks (especially those around Ocracoke Island) proved to be a perfect refuge for his reign of terror.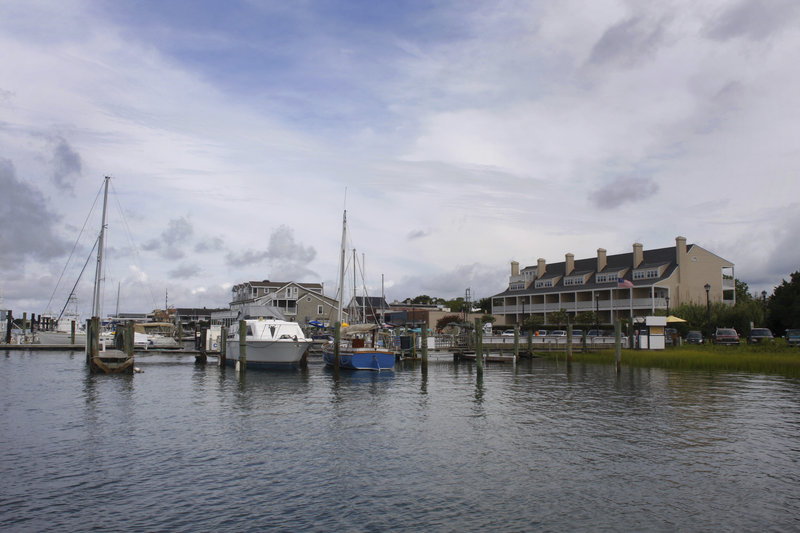 NRedmond/iStockphoto.com
Public outrage grew after Blackbeard blockaded Charleston's harbor, and the British Navy set sail in pursuit. Realizing he was in peril, Blackbeard abandoned the Queen Anne's Revenge just offshore from Beaufort , N.C., and transferred his plundered bounty to another of his vessels, eventually arriving at his safe haven of Ocracoke . The Royal Navy located his hideaway and, just after sunrise on November 22, 1718, attacked. It reportedly took five gunshot wounds and more than 20 slashes from enemy cutlasses to end the life of the renegade pirate. Blackbeard's decapitated head was hung from the bowsprit of his ship and his body tossed overboard.
Things to see in the Outer Banks
Although his gruesome death effectively put an end to The Golden Age of Piracy, Blackbeard's legend lives on. In 1996 the remains of what is thought to be his flagship were discovered buried deep in the sands of Beaufort Inlet. Artifacts recovered from the site can be seen at the North Carolina Maritime Museum in Beaufort . The resting place of the pirate's purloined treasure (if it indeed exists) has yet to be found. Blackbeard and his deeds also are believed to have inspired the characters of Long John Silver, Captain Hook and, more recently, Jack Sparrow in the "Pirates of the Caribbean" films.