6 Places to Hike That Will Amaze You
By AAA Travel Editors | October 21, 2022
Tug on your hiking boots, grab your hat and get ready to revel in nature's glory. These hikes cover three states and one Canadian province, range from easy to moderately strenuous and negotiate terrain from arid desert to lush rain forest, but they all have one thing in common: a multitude of scenic riches. So if you're looking for adventurous things to do, consider these hiking trails.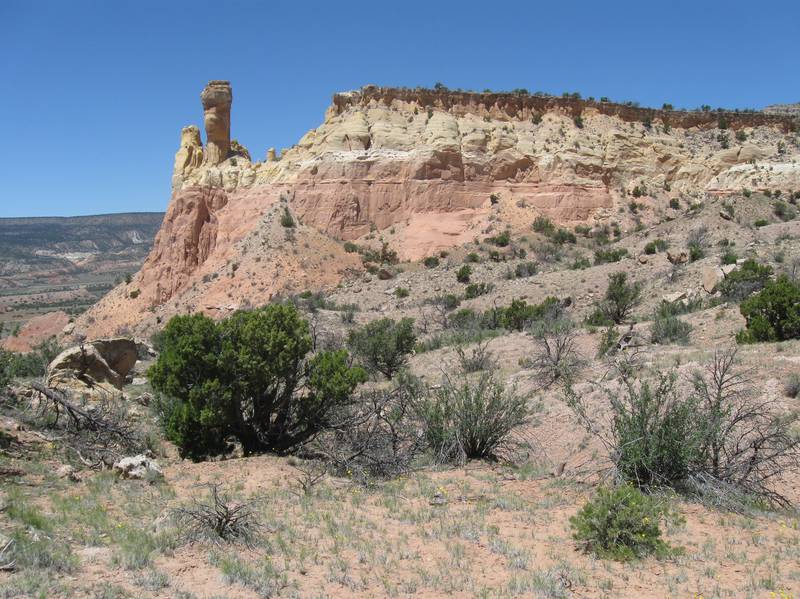 AAA/Greg Weekes
Chimney Rock
Abiquiu, New Mexico
The most popular of several hiking trails on the grounds of the Ghost Ranch retreat, this
AAA GEM
® attraction is a bucket-list experience and one of the top things to see in the area. A wide dirt trail starts out at a level pace, winding through a high-desert landscape of saltbush and prickly pear cactus before ascending a ridge to the top of a red rock mesa. A breathtaking panorama takes in the spire-shaped formation that gives the hike its name, jagged multicolored rocks, the flat valley floor far below and distant mountains edging the horizon, all under a huge New Mexico sky. Provided you're in good enough shape to negotiate a 600-foot elevation gain over 1.5 miles, the view from the top is one you'll never forget.
Read More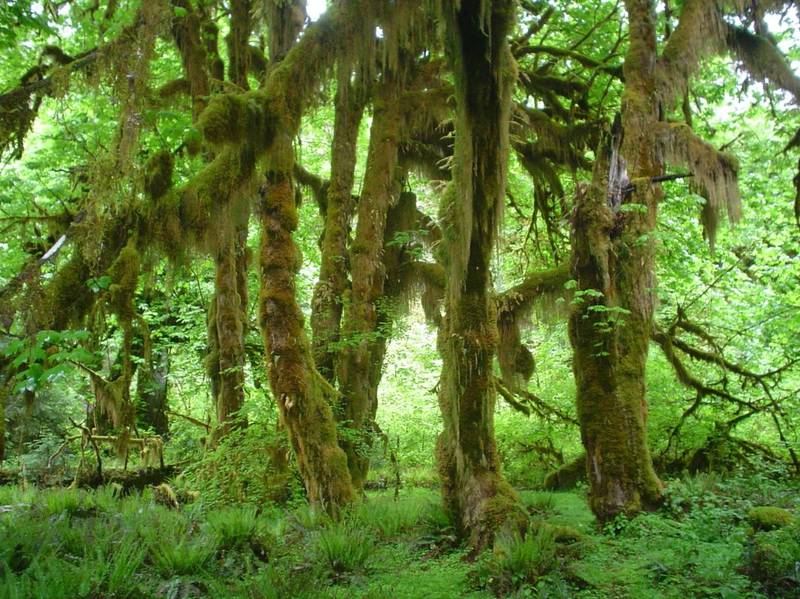 Wikimedia Commons/Kevin Muckenthaler
Hoh Rain Forest
Olympic National Park, Washington
The temperate rain forests blanketing the Hoh, Queets and Quinault river valleys are perhaps the most primeval of Olympic National Park's varied wilderness areas. Here time practically stands still; trees live for centuries and grow to enormous sizes, and copious rainfall coupled with the damp, shaded environment nurtures a riot of vegetation. If you love the color green, be sure to walk the Hall of Mosses Trail within the Hoh Rain Forest, a
AAA GEM
attraction. This popular loop begins near the visitor center. It's a short, easy hike that's also a scenic wonderland, and you might spot resident wildlife like yellow banana slugs or the elusive Roosevelt elk.
Read More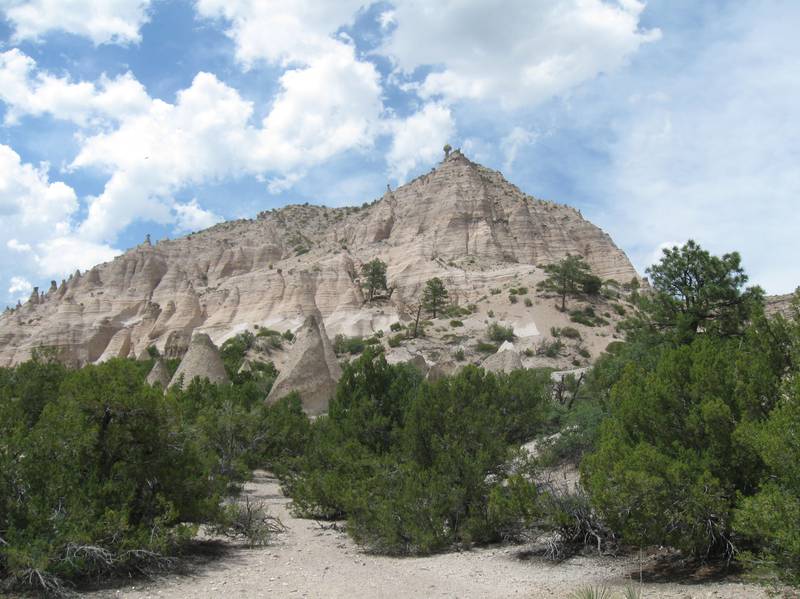 AAA/Greg Weekes
Kasha-Katuwe Tent Rocks National Monument
Cochiti Pueblo, New Mexico
Everything about this
AAA GEM
attraction is an adventure, beginning with the 5-mile drive (via a bumpy dirt-gravel road) to reach the trailhead. The Canyon Trail, a strenuous 3-mile round trip, accesses a flat-topped mesa from which there's an astounding 360-degree view of the Rio Grande Valley and the Sangre de Cristo Mountains. If you're not up to a lot of climbing, the Cave Loop trail is an easier hike. Regardless of which hike you do, the austere natural beauty—curious cone-shaped rock formations, narrow, twisting slot canyons, gnarly piñon pines—is reminiscent of a manicured "wilderness" theme park. The fact that it isn't makes Tent Rocks an amazing destination and one of the rewarding places to hike.
Note: Kasha-Katuwe Tent Rocks National Monument is temporarily closed to the public, with the exeption of tribal members. Visit the Bureau of Land Management for details:
https://www.blm.gov/visit/kktr
Read More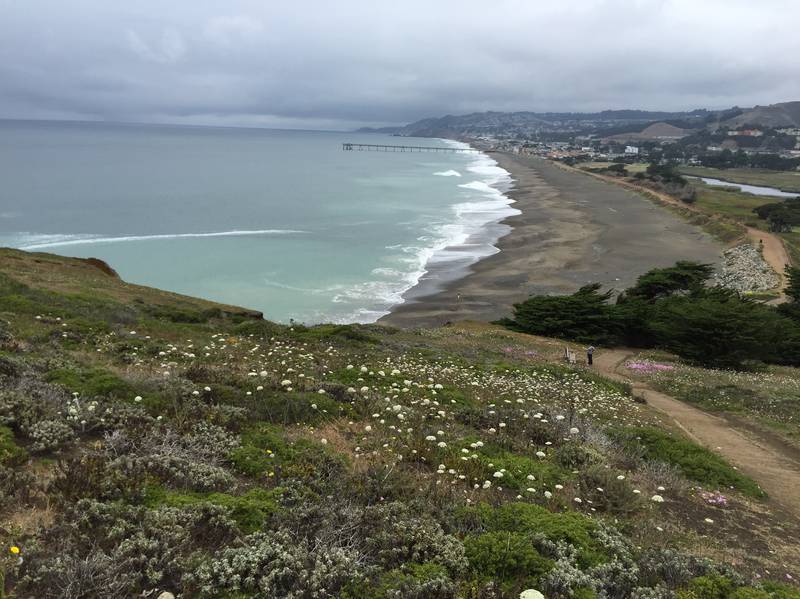 AAA/Greg Weekes
Mori Point
Pacifica, California
Part of Golden Gate National Recreation Area, Mori Point offers some of the best hikes near San Francisco. It's a half-hour drive south of the City by the Bay but a world away from its hurly-burly congestion. Park in the public lot off Beach Boulevard, Pacifica's main drag (a short distance south of Pacifica Pier) and hike the beachside dirt trail to Bootlegger's Steps. At the top of the steps is a flat expanse with a glorious view of the ocean and coastline, especially on sunny, fog-free days. From Mori Point you can ramble along other marked trails that crisscross the coastal headlands.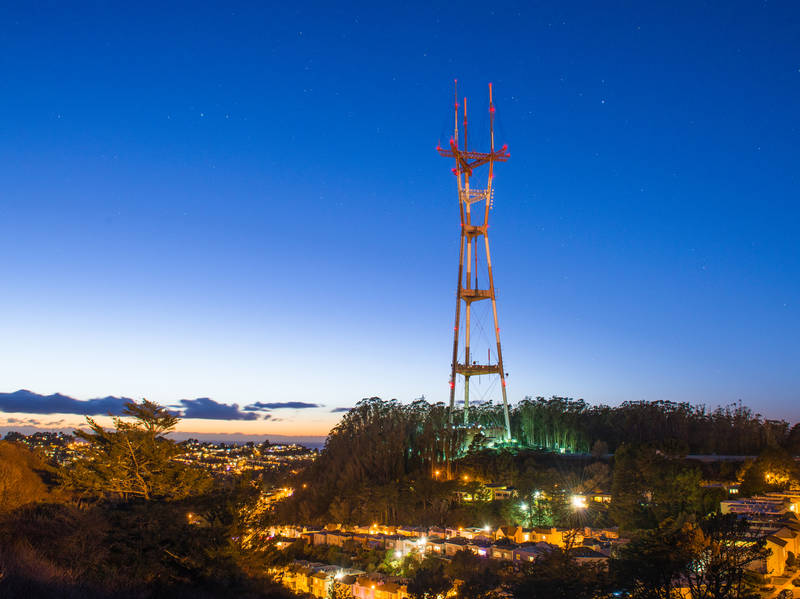 superjoseph/iStockphoto.com
Mount Sutro
San Francisco, California
Smack in the middle of this busy metropolis (the trailhead is right off Stanyan Street in the Cole Valley neighborhood) is an urban forest that offers a cool, quiet retreat and some of the best hiking trails in San Francisco. Trails wind up and around 912-foot-tall Mount Sutro, the city's third-highest point. A forest of towering blue gum eucalyptus trees covers a steep hill; during the winter rainy season (and also on foggy summer days) the dampness enhances the fragrant eucalyptus aroma in the air. The best thing about Mount Sutro is how uncrowded it is; if you make the trip during the week you're all but guaranteed to have the network of shady, marked trails to yourself.
AAA/Diana Beyer
Stanley Park
Vancouver, Canada
Budget the better part of a day and hike this
AAA GEM
attraction's perimeter courtesy of an encircling seawall promenade. Stanley Park's forest trails offer some of the best hikes in Vancouver, but what's cool about following the seawall is the almost uninterrupted procession of water views. Start out on the paved path that follows English Bay; once past the pool and concession stands at Second Beach you leave the casual strollers behind. Siwash Rock, a sea stack crowned by a small Douglas fir, is a classic photo op; other points of interest along the way are the Empress of Japan Figurehead, the park's signature totem poles and outstanding views of the downtown skyline from the vantage point of Coal Harbour. Total distance back to your starting point? Just a bit over 6 miles (or 9 kilometres).
Read More