Atlanta ShoppingTrying to encapsulate the shopping experience in a metro area as big and spread out as Atlanta is pretty daunting. Don't even attempt to see and do it all; instead, beam in on a couple of areas that suit your fancy.
Upscale Shopping Options in Atlanta
Buckhead, the city's No. 1 address for well-to-do residents, has loads of shopping opportunities. In addition to two major malls, you'll find numerous specialty boutiques, antique shops and galleries. The malls are conveniently located across from each other at the intersection of Peachtree and Lenox roads, and both are within walking distance of MARTA's Buckhead station. Each has a distinct personality. Lenox Square has everything that mallers love: big department stores (Bloomingdale's, Macy's and Neiman Marcus), major chains (everything from Ann Taylor to Williams-Sonoma) and fast-food outlets galore for pit stops.
Phipps Plaza is more sedate and more upscale. Potted palms, plush leather couches and wood-and-brass accents provide a tony backdrop for Versace, Gucci and other top-end retailers. Nordstrom and Saks Fifth Avenue are the department stores here, and there's also that mall staple, the food court, which features popular restaurants.
The Ponce City Market , located in a renovated 1925 Sears, Roebuck & Co. building on Ponce de Leon Ave., is an adorable and trendy space that has a variety of shops and boutiques, including Anthropologie, Boogaloos Boutique and Onward Reserve. If you happen to crave a sweet retreat from your retail adventure, you can grab some candy at the Collier Candy Company, an ice cream from Honeysuckle Gelato or a Popsicle from the King of Pops Bar & Good Grub. Don't leave without visiting the roof. Not only will you get some great views of Atlanta, you can ride some of the old-school midway rides and play the carnival games. Whether you're looking for a romantic date ideas or fun things to do with friends, Ponce City Market is something to consider.
If you're into antiques, definitely put Miami Circle on your shopping itinerary. Located just south off Piedmont Road, the Shops of Miami Circle is full of galleries, antiques, interior design shops and showrooms. The high-quality wares include imported English, French and Italian furniture, Turkish rugs, pottery and clocks. Anne Irwin Fine Art , which showcases emerging Southern artists, is one of Atlanta's trendiest galleries. It's fun to explore even if you don't buy anything during your trip.
The Shops Buckhead Atlanta , a six-block shopping district at jct. Peachtree and E. Paces Ferry roads, is lined with high-end retailers and eateries.
Stay Young and Hip at Atlantic Station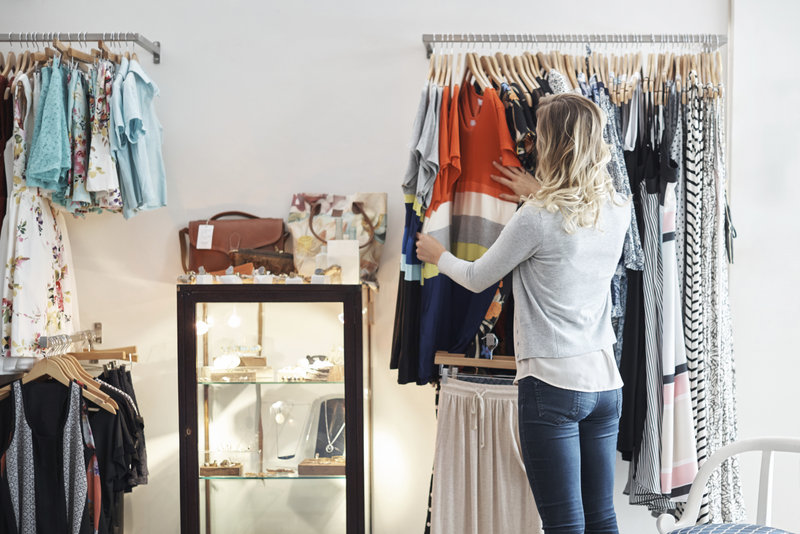 shapecharge/iStockphoto.com
Atlantic Station (just off I-75/85 via the 17th Street Bridge) is a mixed-use retail, residential and office development, all in an open-air setting. The city's first IKEA is the big draw here, but you'll also find standbys like Ann Taylor LOFT, Banana Republic, Gap, H&M and Old Navy, along with a multiplex and a whole bunch of casual eateries so good you'll be arguing over where to eat. Those who don't want to drive can board a free shuttle at the MARTA Arts Center station (the shuttle stop is in the MARTA bus bay); it runs along 17th Street, stopping at designated bus stops along the way.
Westside Provisions District (Howell Mill Rd. at 14th St. N.W.) is a go-to place for designers. In addition to boutique shopping, the area offers award-winning dining options.
The Best Mall for People Who Travel for Business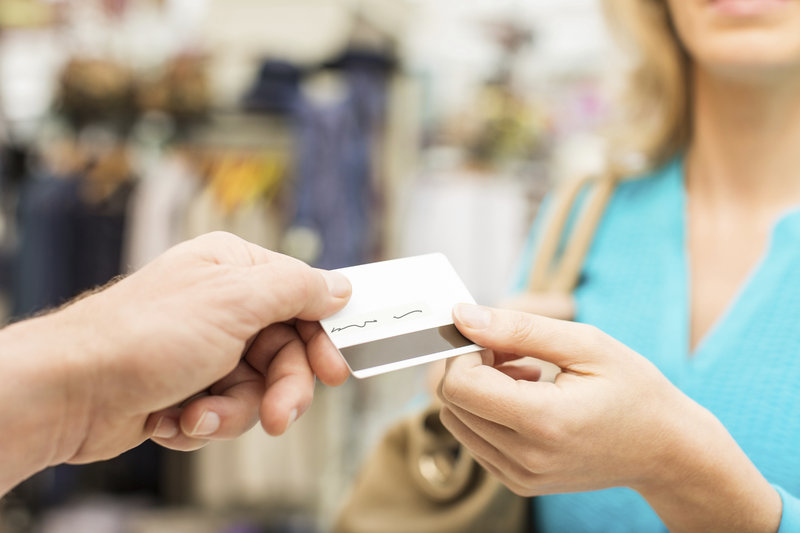 londoneye/iStockphoto.com
The Mall at Peachtree Center (Peachtree Center Avenue between Harris Street and Andrew Young International Boulevard) isn't so much a mall as it is a convenient stop-in for office workers and visitors staying at the major downtown hotels. Gift shops, business services, restaurants and a food court all can be found here.
Add Exploring Atlanta's Neighborhoods to Your List of Things to Do This Weekend
Atlanta neighborhoods abound with quirky shopping opportunities. If you're in the market for some new ink work, stop by Only You Tattoo (401 Memorial Dr. across from Historic Oakland Cemetery). Don't be intimidated by the biker vibe often associated with tattoo parlors; the artists at Only You will show their body art portfolios and discuss the design beforehand, and their gentle bedside manner will ease you right through the process. You'll also find more specialty shops and eateries at Krog St. Market a few blocks northeast in Inman Park.
Quirkiness central, of course, is Little Five Points, or L5P. This neighborhood has long been a stomping ground for hippies, punks, Rastas and the artistically inclined. It's on the scruffy side, and the little plaza bounded by Moreland, Euclid and McClendon avenues attracts some shady-looking characters. But it's also got character to spare.
L5P shops and services run the alternative gamut from thrift-store duds to unusual gifts to natural foods. Serious collectors come to Wax N Facts (432 Moreland Ave. N.E.), one of the city's best music stores, to thumb through stacks of vintage vinyl and a great collection of used CDs. Junkman's Daughter (464 Moreland Ave. N.E.) is a tabernacle of kitsch—knickknacks of every stripe, '80s goth clothing, gag gifts, naughty cards, outrageous wigs, feather boas and the like. Incense wafts out the door of Crystal Blue (1168 Euclid Ave. N.E.), which offers pendants, glass prisms, rocks, tarot cards and other metaphysical merchandise.
If you want to find a great piece of vintage clothing like the perfect jacket or a unique, must-have bag, try searching through vintage shops. The Lucky Exchange (212 Ponce De Leon Ave. N.E.) has great pieces of clothing and accessories, and The Clothing Warehouse (420 Moreland Ave.) has two floors of merchandise that include some high-end options.
Walk due east on McClendon Avenue from Little Five Points and within minutes you'll be in Candler Park , a residential neighborhood with two small business districts on either side of its namesake park. Stroll around and admire the 1920s Craftsman bungalow homes, many beautifully renovated. Then stop at the original Flying Biscuit Cafe (1655 McLendon Ave.), a cozy-hip breakfast and lunch spot with several Atlanta locations; their grits, biscuits and apple butter all have tasty reputations.
Historic Things to Do and Places to Shop in Atlanta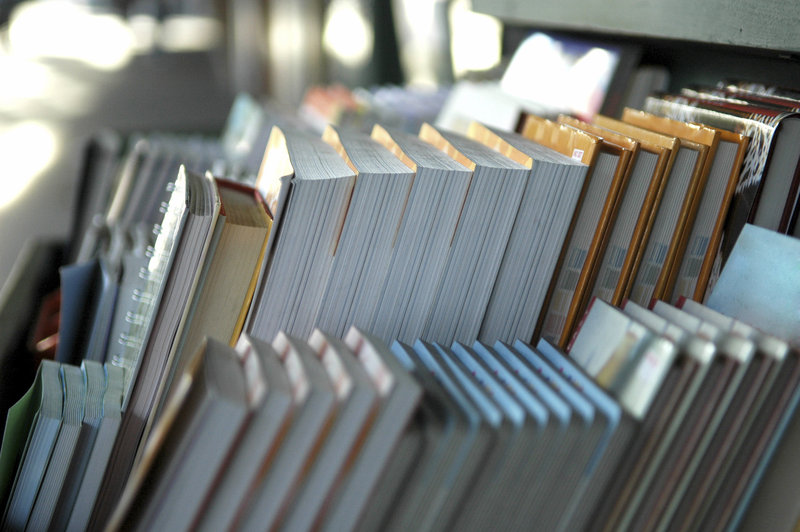 AAA/iStockphoto.com
Virginia-Highland is another desirable residential area, located on either side of N. Highland Avenue from Ponce de Leon Avenue north to about University Drive. Virginia-Highland's symbolic center is the intersection of Highland and Virginia avenues, where there are shops specializing in gifts, home accessories, jewelry, stationery and women's fashions. Another small cluster of businesses at Highland and University includes Alon's (1394 N. Highland Ave. N.E.), which many Atlantans will tell you is the best bakery in town (their chocolate chunk pecan bites are legendary). A little west of this area is the Martin Luther King Jr. Historic District where the Eastern National Bookstore at the Martin Luther King Jr. National Historic Site (450 Auburn Ave. N.E.), features over 100 titles with special emphasis on African American history. For more rare and used books, there's For Keeps (171 Auburn Ave.), a store and reading room where patrons can appreciate Black literature and other works.
Purchase Delicious Local Goods at Farmers Markets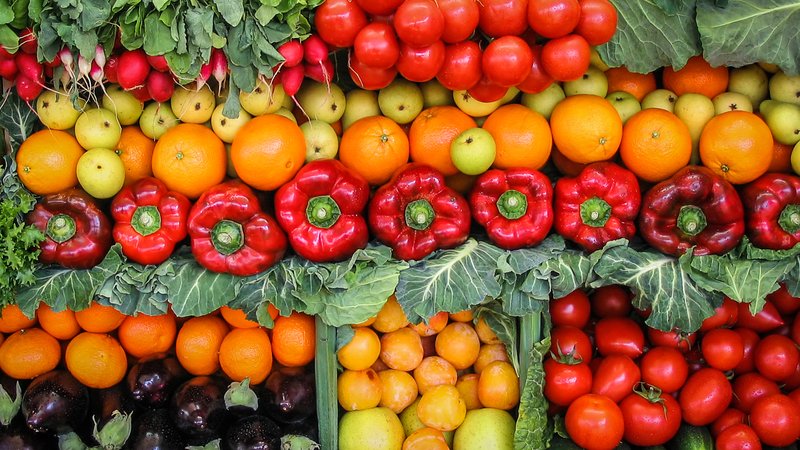 Marlee90/iStockphoto.com
You don't have to live in Atlanta to enjoy the city's farmers markets. Every day, serious cooks and dedicated foodies do their shopping at Your Dekalb Farmers Market (3000 E. Ponce de Leon Ave., about 2 miles west of I-285 exit 40), where you can buy just about anything under the roof of one big warehouse-like building. The produce, seafood, meat and bakery departments are extensive, but this market really shines when it comes to the amazing array of spices and international foods.
There's a similar smorgasbord at the Buford Highway Farmers Market (5600 Buford Hwy. N.E., just east of I-285 exit 32), where it's a treat just to wander up and down the aisles discovering stuff you've likely never encountered before. Folks in the know speak highly of the beef and cabbage piroshky freshly made and sold at the market's Eastern European bakery and deli stand. The market is open daily.
Give Freedom Farmers' Market (453 Freedom Pkwy. N.E. at the Carter Center Library) a try. This is one of the city's newer farmers markets and is open on Saturday mornings. Most weeks there are demonstrations and a pop-up restaurant featuring a local chef. Shoppers also will find fresh pasta, pastries and local produce.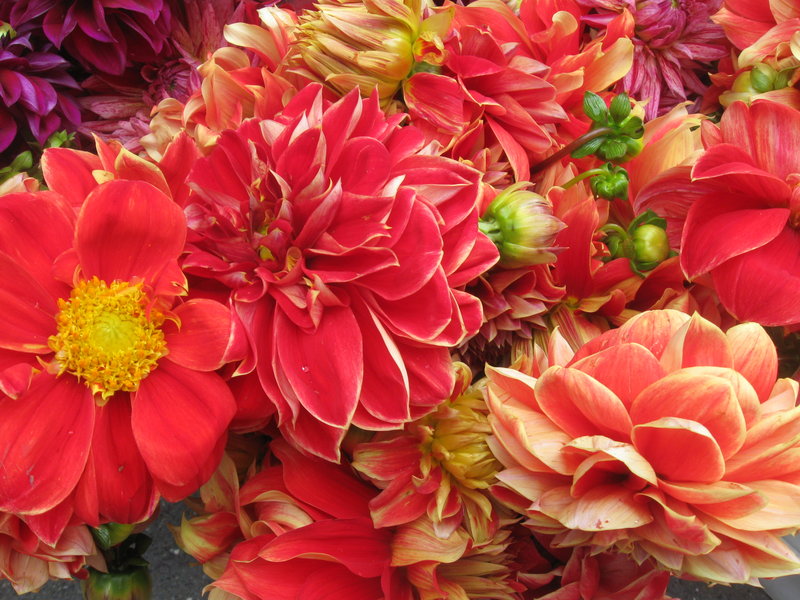 AAA/Greg Weekes
And don't forget the Atlanta Farmers Market , also called the Georgia State Farmers Market (on Forest Parkway just off I-75 exit 237; look for the big "State Farmers Market" sign). This is a real farmers market: rows and rows of stalls where growers unload truckloads of fruits and veggies every morning. In addition to produce you can find jams, jellies, baked goods, eggs, flowers, plants, trees, shrubs—even groceries. Many stalls are open by 7 a.m.
If you're spending the day at Stone Mountain Park, include a stop at Stone Mountain Village , at the west end of the park via Memorial Drive to Main Street. "Quaint" about describes it, so just pop into whatever shop looks interesting—crafts, collectibles and antiques are a given, and since this is Georgia there's Civil War memorabilia as well. Grab a bite to eat at The Village Corner (6655 James B. Rivers Dr. at Main Street), a German restaurant and bakery specializing in goodies like apple and potato pancakes, sauerbraten and Bavarian-style spaetzle. It's a gemütlich kind of place and one of the best restaurants in the city.