Atlanta Travel with Kids
Fun Things to Do for Kids Under 13 Say hello to Kermit the Frog, Miss Piggy and Big Bird at the Center for Puppetry Arts (1404 Spring St. N.W.). The museum is one of the biggest of its kind and offers a collection of puppets, shows and workshops. Live performances usually draw a crowd (advance reservations are highly recommended), so find a seat and get ready to ooh and aah. Kids can put on their own puppet shows with creations made at a hands-on workstation.
Little Lego fans will enjoy constructing a model with a master builder, making and racing miniature cars, and playing at LEGOLAND Discovery Center Atlanta (3500 Peachtree Road, N.E.). They will also have fun rescuing a princess on the Kingdom Quest ride and watching shorts in the 4D Cinema.
The 21-acre Centennial Olympic Park (265 Park Ave. West N.W.) was the staging grounds of the 1996 Summer Olympics. The area features trails and amenities. Plenty of nearby restaurants ensure you have a place to rest and eat lunch before round two of your kids' adventures. Bring a towel; the fountains are a perfect way to cool down in the dog days of summer. During chilly winter months, there's ice-skating to keep everyone occupied.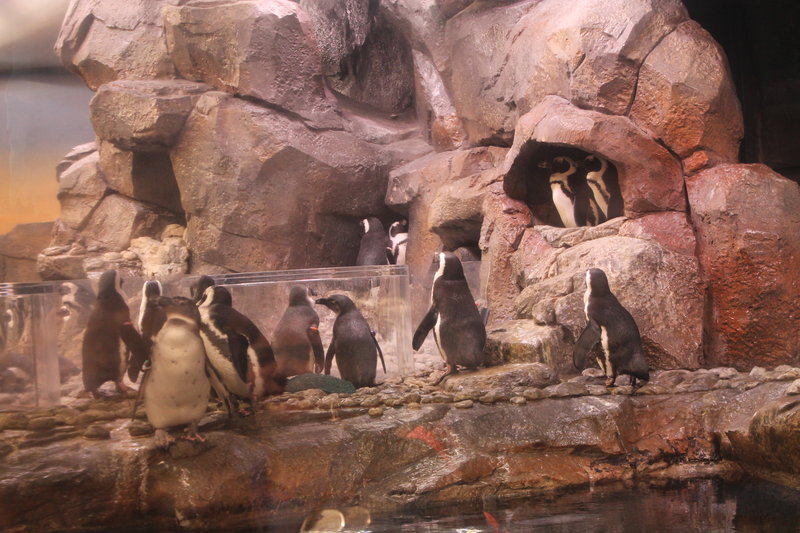 AAA/Inspector 564
Peer into the waters of the renowned Georgia Aquarium (225 Baker St. N.W.). The big draw is the manta rays and whale sharks in 6.3 million gallons of water. But otters, penguins, sea lions and dolphins are crowd-pleasers, too.
Fun Places to Go for Teens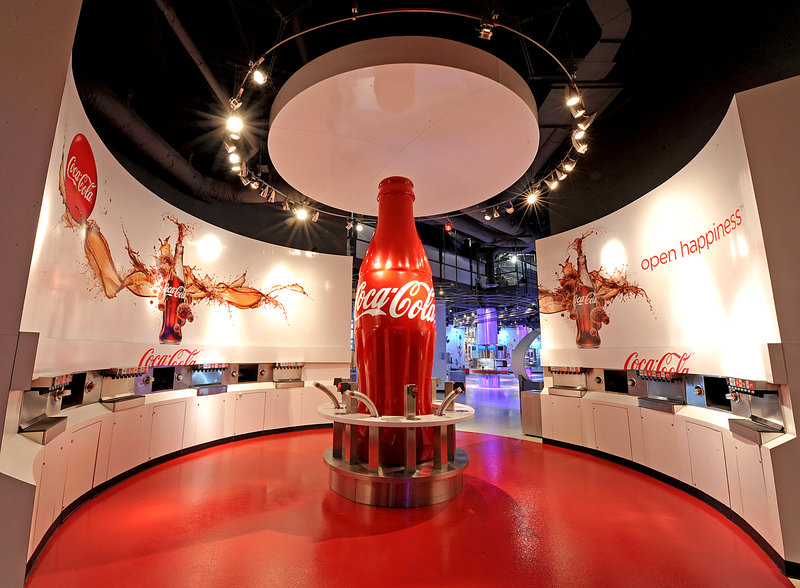 World of Coca-Cola
Sample beverages from around the world at the World of Coca-Cola (121 Baker St. N.W.). With more than 100 flavors to try, there will be lots of hits, but the inevitable misses will lead to laughs. To satisfy a thirst for retro, check out vintage Coca-Cola ads and take pictures with the iconic polar bears.
Social media access keeps teens in the know, but get the scoop on how pros handle a 24-hour news cycle during an CNN Studio Tours (190 Marietta St. N.W.). You'll tour behind the scenes of CNN. Time it right and you'll see newscasters and staff prepare for a show.
Continue the educational mission at The King Center (449 Auburn Ave. N.E.). Established by Dr. Martin Luther King Jr.'s wife, Coretta Scott King, the center is dedicated to promoting positive change throughout the world. Though the archives are open by appointment only, stroll around Freedom Walkway's reflecting pool, the Chapel of All Faiths and Freedom Hall, where you can think about King's enduring legacy.
Teens can further their knowledge of segregation and the fight for African American civil rights at the Martin Luther King Jr. National Historic Site (450 Auburn Ave. N.E.). Exploring the visitor's center as well as the birthplace, church and grave of the assassinated civil rights leader can bring to life events they have only read about in history class.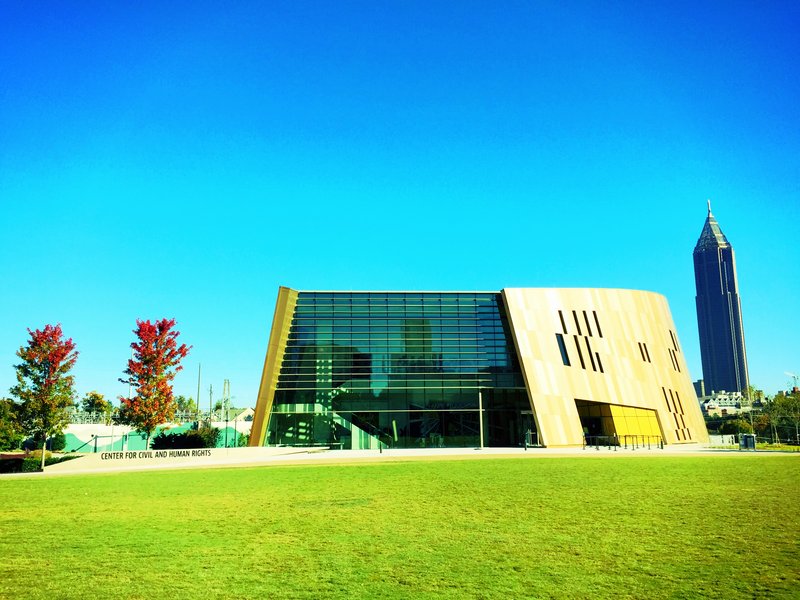 flickr/Lee Coursey
Learn about the human condition and the history of civil rights at the National Center for Civil and Human Rights (100 Ivan Allen Jr. Blvd.). Teens can further explore conflicts happening today. The city's many educational attractions make it an excellent choice for group travel for middle school and high school students.
Things to Do in Atlanta for All Ages Travel back in time at the Fernbank: Museum, 3D Theater and Forest (767 Clifton Rd. N.E.) where exhibits about Earth's environment take visitors from the planet's origins to the flora and fauna of Georgia today. Millions of years of natural history are described with fossils and diagrams.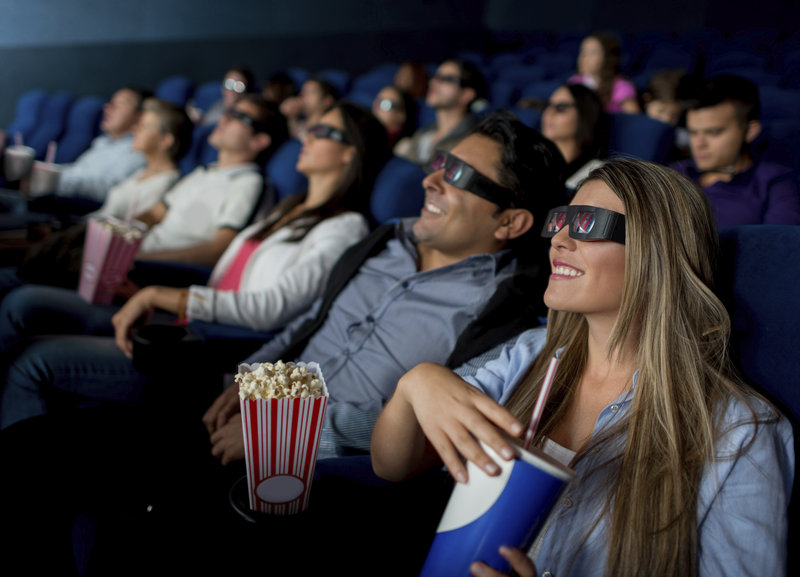 andresr/iStockphoto.com
Have an adventure exploring Zoo Atlanta (800 Cherokee Ave. S.E.). You can't miss the ever-adorable pandas and otters, the large gorillas, jumping kangaroos and impressive lions as well as the many bird and reptile species.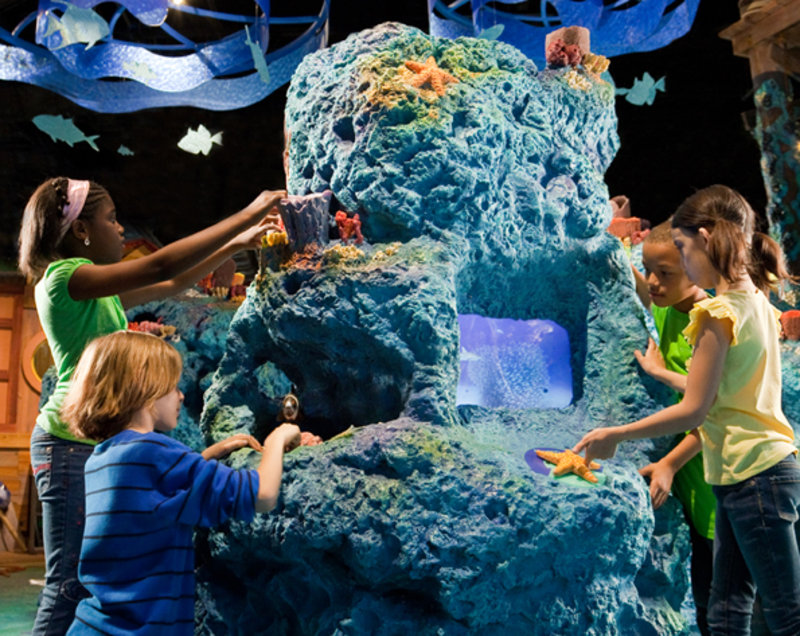 510339 Fernbank Museum of Natural History/Courtesy of
The Fernbank Science Center (156 Heaton Park Dr. N.E.) features a museum and planetarium. One highlight is the unmanned Apollo 6 space capsule, once used to prepare astronauts for manned missions.