Charlotte Travel with Kids
Fun Things to Do for Kids Under 13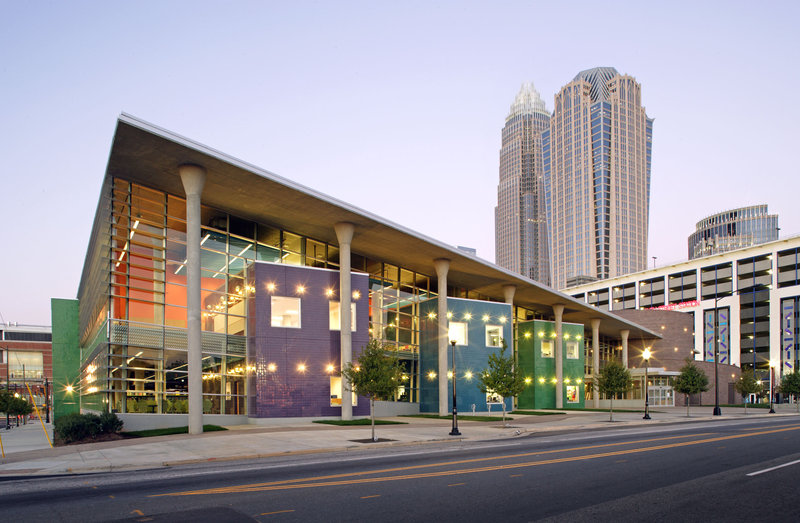 flickr / CC BY SA/CMLibrary Charlotte Mecklenburg Library Follow
Engage the imagination at ImaginOn: The Joe & Joan Martin Center (300 E. Seventh St.), a library and facility dedicated to children. In addition to educational programs and a multimedia studio, you can stop by ImaginOn's service center to book a Children's Theatre of Charlotte performance.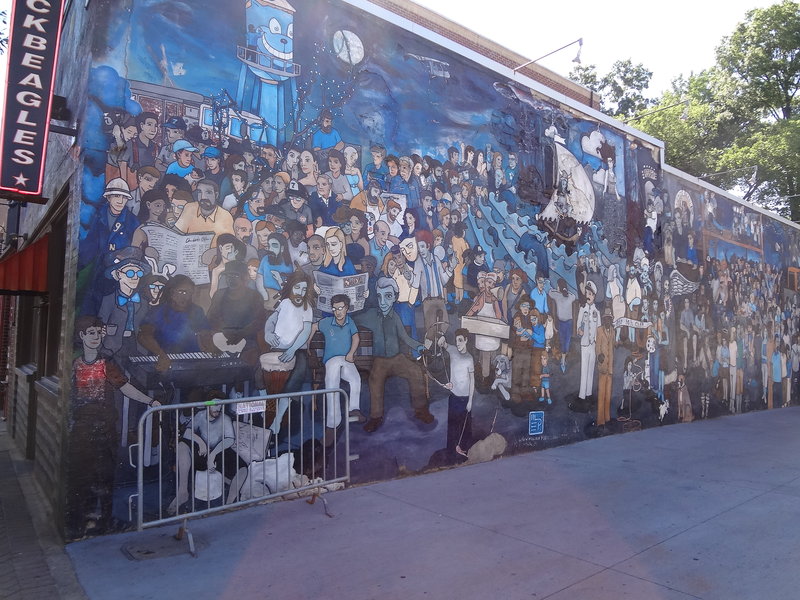 AAA/Inspector 33
Take a stroll. Walking in the shadow of skyscrapers, you won't be surprised at the city's importance as one of the most prominent financial centers in the country, but you'll also find plenty of Southern hospitality. Tucked inside the "Queen City," a nod to Queen Charlotte of Mecklenberg, are quaint neighborhoods with abundant shopping centers, local restaurants and fun things to do with kids, such as museums.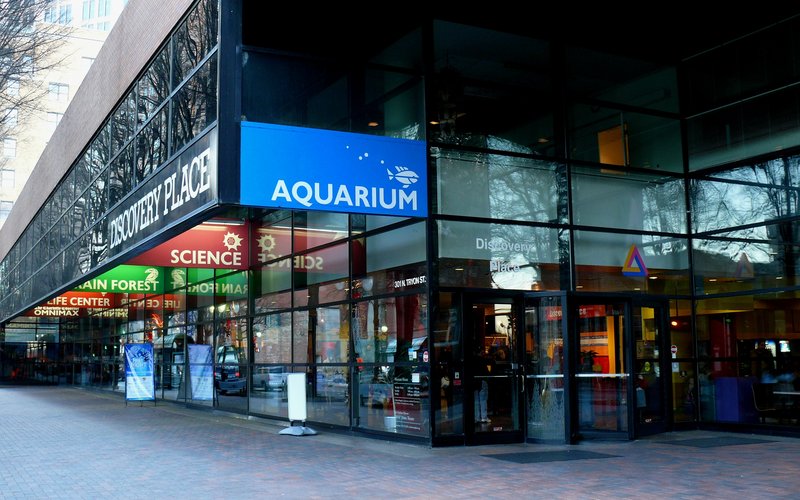 Wikimedia Commons/Ken Thomas
Discovery Place Science (301 N. Tryon St.) focuses on STEM—Science, Technology, Engineering and Mathematics—and inspires learning with in-depth displays, classes and hands-on exhibits. The location also is convenient considering many other attractions and hotels are in downtown Charlotte (known as "Uptown Charlotte" to most in the Charlotte Metro area).
Fun Places to Go for Teens Get to know the inner workings of Uptown Charlotte…by staying inside. A network of skywalks and corridors over several blocks make up Overstreet Mall (200 S. College St.), a nontraditional destination where you can shop or dine in a local restaurant above street level (and avoid inclement weather if necessary). Two of the most popular access points are the buildings of either Bank of America (Tryon and 2nd streets) or Wells Fargo (Trade and Tryon streets).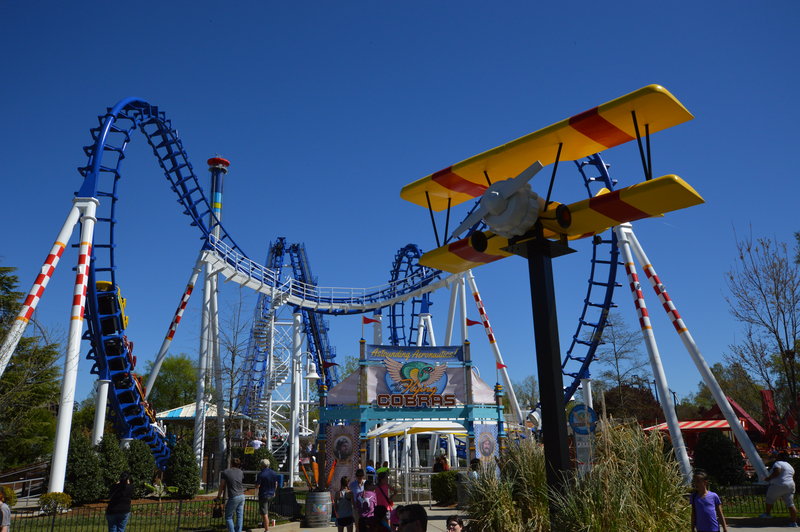 Courtesy of Carowinds Amusement and Water Park
Any list of things to do in Charlotte has to include the 400-acre Carowinds Amusement and Water Park (14523 Carowinds Blvd.). Thrill seekers will find plenty of roller coasters, classic midway rides and even space to splash around on a hot day. It might take a while to go through, so consider a two-day ticket. Fun fact: The theme park straddles the border of North Carolina and South Carolina. (Head toward the rotating Carolina SkyTower, one of the theme park's original rides, to capture views of both states; it's advertised as "perfect for families." It's also the only place you're allowed to take pictures during a ride.)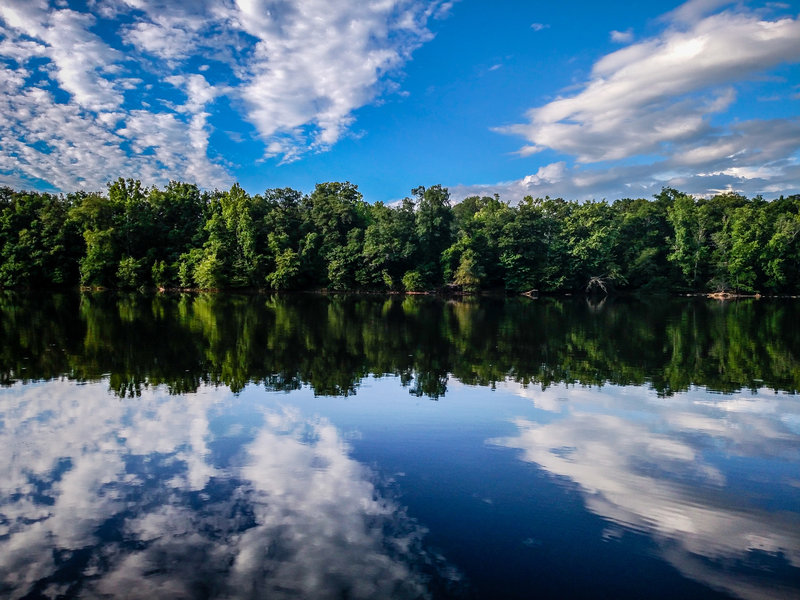 iStockphoto.com/alex grichenko
If you're still in the area of Carowinds and have time, then plan a trip to nearby Rock Hill, S.C. The city is a short drive away and provides access to the scenic Catawba River and recreational activities like rafting or bicycling the extensive trail system.
What to Do for All Ages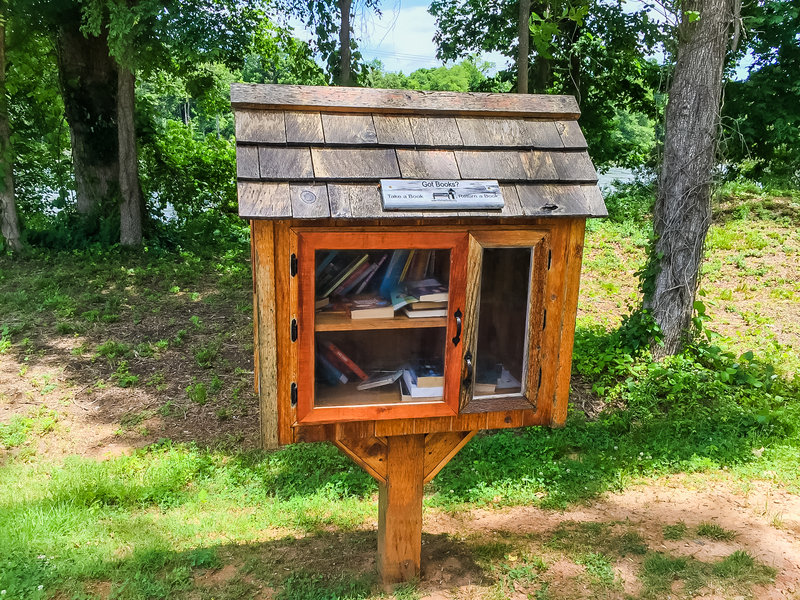 AAA/Sherry Mims
If you don't mind a small detour from Charlotte's city limits, specifically to nearby South Carolina, the 3.35-mile Riverwalk: Piedmont Medical Center Trail (998 Riverwalk Pkwy.) is one of the newest and most popular paths. Located in Rock Hill, S.C., it's a convenient destination for bicyclists and pedestrians in the Charlotte metro area, aka Metrolina. (The adjacent River Park, 1782 Quality Circle, is pet-friendly, so you can bring your leashed dog for a stroll, too.) While you're on-site, pick up a good book or donate one to the freestanding Little Library, where readers share diverse picks in a birdhouse-size box.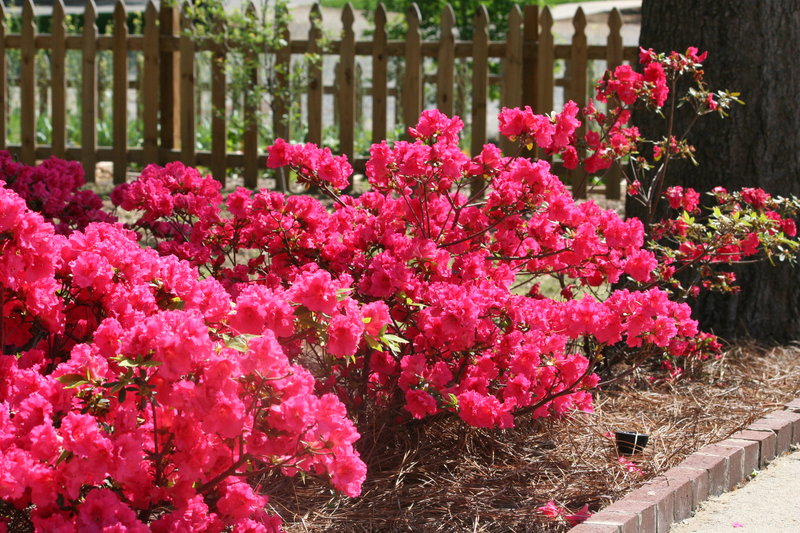 flickr / CC BY SA/Mike Kalasnik
If you're still in Rock Hill, S.C., Glencairn Garden (725 Crest St.) provides a good spot to unwind, especially in spring and summer. The free park presents colorful landscaped gardens, including a kids' area, as well as water features, sculptures and a memorial to veterans.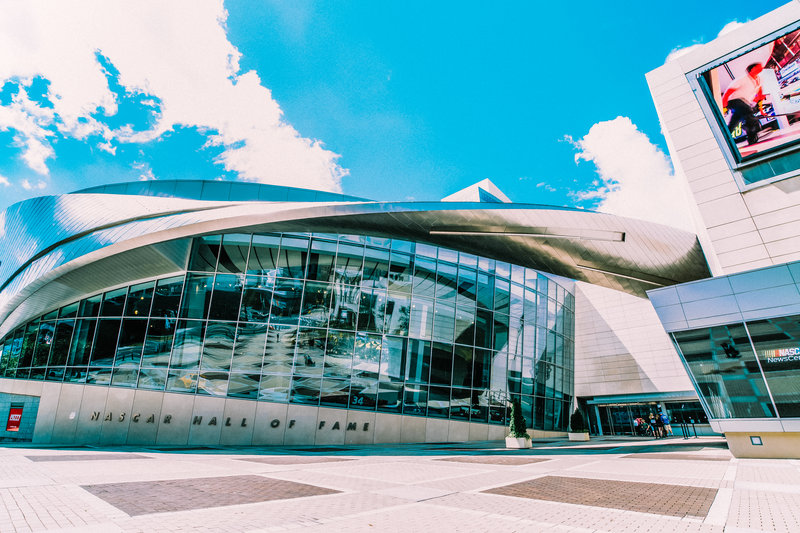 Courtesy of NASCAR Hall of Fame
Prefer to stay in Charlotte? Plan a pit stop at a AAA GEM® attraction to learn about NASCAR's influence! Even if you're not a fan, the interactive exhibits of the The NASCAR Hall of Fame (400 E. Martin Luther King, Jr. Blvd.) impress. Catch a show in the High Octane Theater, and then check out legendary race cars in the Glory Road section.