Chicago Sports and Recreation"Chicago" and "sports" go together as well as the pickle spear that graces the Windy City's namesake hotdog—which you can find at a great many games in town. From the early days of the Bears' gridiron glory to the 1990s reign of Air Jordan to the Cubs winning the 2016 World Series, just about every single sport is here. It's a year round affair cheering the hometown teams to glory.
While there's nothing quite as exciting as being in the stands and seeing the action for yourself during your vacation, there's a quite a bit of local coverage given to games—both professional and college teams. Find out who is playing where and when on local news sites.
It might be the Windy City but Chicagoans don't let a little breeze stop them from getting outside—not even in the chill of winter. The beach along Lake Michigan is quite popular during the season for sunbathers and swimmers. And winter offers a range of chilly fun and excursions—ice skating, cross-country skiing and even snowshoeing. The surrounding area is full of parks, recreational facilities and other fun places to go to keep residents and visitors active no matter what the season is.
Information and details about the large variety of recreational facilities available in the Greater Chicago area can be obtained from the Chicago Park District, 541 N. Fairbanks Ct., which distributes free brochures describing all its offerings, licensing requirements and access locations; phone (312) 742-7529.
In addition the Forest Preserves of Cook County distributes free brochures, maps and information detailing recreational opportunities, including fishing, canoeing, kayaking and horseback riding, at its headquarters, 536 N. Harlem Ave. in River Forest. For more specific information regarding activities on the Forest Preserves' more than 69,000 acres, phone (800) 870-3666.
Auto RacingMotorsports enthusiasts can enjoy stock car racing at Chicagoland Speedway in nearby Joliet during the race season (February to November). The track hosts the NASCAR Cup Series, XFINITY Series, Gander RV & Outdoors Truck Series and ARCA Racing Series. Champions Park, located next to the grandstands, offers fun things to do such as fan-interactive displays and plaques commemorating past winners of NASCAR Cup Series races; phone (815) 722-5500.
BaseballThe national pastime is alive and well in the Windy City. With teams from both of Major League Baseball leagues bringing the boys of summer to local stadiums there is more than enough baseball for fans, and there are plenty of great places to eat at each ballpark. The Chicago Cubs have been a fixture in the area since baseball's origin in 1876; never-say-die fans still pack the stands of Wrigley Field, at 1060 W. Addison St., (773) 404-2827. And the Chicago White Sox play in Guaranteed Rate Field, which stands at 333 W. 35th St., directly across the street from a parking lot that once held the original ballpark; phone (312) 674-1000.
BasketballThe Chicago Bulls, the first team ever to win 70 games in a season, delight the hometown crowd during games at the state-of-the-art United Center , 1901 W. Madison St.; phone (312) 455-4000.
College hoops fans have plenty of teams to cheer. The Chicago State University Cougars (both men's and women's teams) play at Emil and Patricia A. Jones Convocation Center, (773) 995-2000; the DePaul Blue Demons Men's Team take the court at Allstate Arena, 6920 N. Mannheim Rd. in Rosemont, (847) 635-6601; the DePaul Blue Demons Women's Team play on campus at McGrath-Phillips Arena; the Loyola Ramblers can be seen at the Loyola University Joseph J. Gentile Center, (773) 508-2560; the home games of the Northeastern Illinois University Golden Eagles are at their Physical Education Complex at 3600 W. Foster Ave., (773) 442-4135; the Northwestern Wildcats (both men's and women's teams) defend their court at the Welsh-Ryan Arena, 1501 Central St. in Evanston, (847) 491-2287; and the University of Illinois at Chicago Flames (both men's and women's teams) meet their opponents at the UIC Pavilion, 1150 W. Harrison St., (312) 413-5700.
Football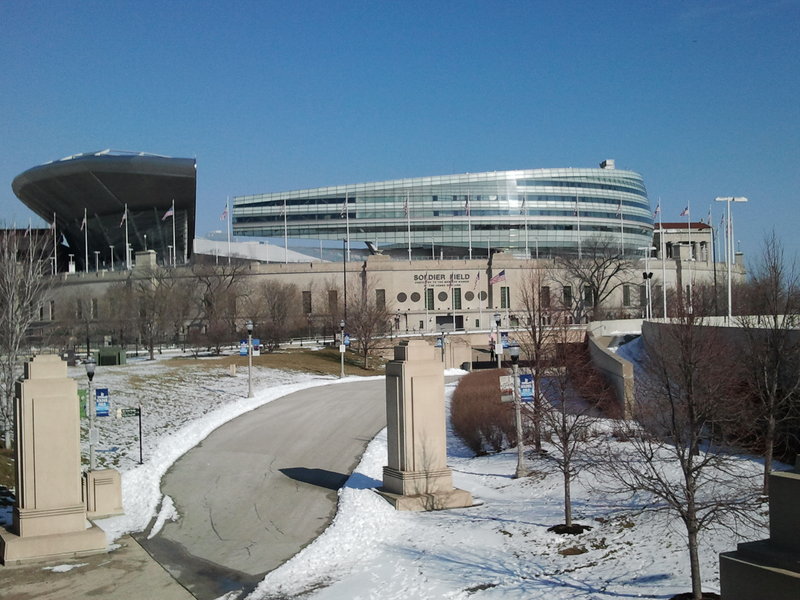 AAA/Inspector 40
The Chicago Bears boast a long and gloried history dating to 1921, the year the team moved to the Windy City. Fans clad in orange and blue still fill the bleachers of Soldier Field and not even the bitter cold or wintry winds can keep them away; phone (847) 615-2327 for ticket information.
Oddly enough, the ultimate football town claims only one representative in NCAA Division I football: The Northwestern Wildcats. They take to the gridiron at Ryan Field, (847) 491-2287.
Hockey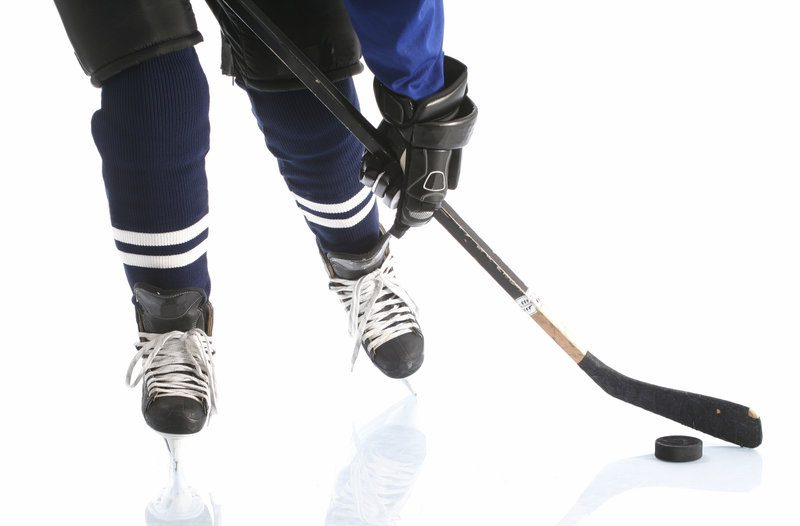 walik/iStockphoto.com
All that northern cold makes Chicago a perfect home for hockey. Body checks and flying pucks are cheered with equal enthusiasm during the icy matchups of the six Stanley Cup Winners, the Chicago Blackhawks at United Center, (312) 455-7000, and during Chicago Wolves games at Allstate Arena, (847) 634-6601.
Horse RacingChicago may not be the first place you think of for pounding hooves and adrenalin found at the horse track. The Thoroughbreds run at Arlington International Racecourse, 25 miles northwest of Chicago in Arlington Heights at Euclid Avenue and Wilke Road. Races are held early May through September; post times vary. General admission is $10, $4 (ages 4-17); phone (847) 385-7500. Cicero's Hawthorne Race Course, 3501 S. Laramie Ave., offers Thoroughbred contests in spring and late fall. For information on post times phone (708) 780-3700.
Note: Policies concerning admittance of children to pari-mutuel betting facilities vary. Phone for information.
BicyclingCyclists will appreciate the 18-mile path paralleling Lake Michigan from Lincoln Park south to Rainbow Beach. Keep an eye open for joggers, power walkers and inline skaters as it's a popular destination for them, too. Unsurprisingly the areas with the best views while pushing pedals are around the museums and landscaped walkways of Lincoln and Grant parks.
Paths for bicycling also have been designated along some 20 miles of lakefront on the east bank of the North Shore Channel, the south end of which starts at W. Argyle Street. These paths are not continuous, and bicyclists can bypass intervening thoroughfares via underpasses to the next trail. The path resumes on the west bank of the channel and continues north into the suburb of Skokie.
The Forest Preserves of Cook County maintains more than 100 miles of bicycle trails winding through Cook County's bucolic countryside. Bicyclists can ride continuously on the North Branch Class 1 Bicycle Trail from Caldwell and Devon to Lake County, about 20 miles north. The trail winds along the North Branch of the Chicago River, Skokie Lagoons and through the Chicago Botanic Garden. In addition there are 15 additional trail systems throughout the county, as well as more than 200 miles of multiuse trails that can be used for a myriad of activities, including hiking and horseback riding.
Traveling to the Windy City but left your bike at home? Equipment rentals are available from Wheel & Sprocket in Evanston at 1027 Davis St., (847) 864-7660; Bobby's Bike Hike at 540 N. Lake Shore Dr., (312) 245-9300; and at Bike and Roll Chicago's locations: Millennium Park and Navy Pier. Bike and Roll Chicago also offers tours of the city, free trail maps and Segway tours; phone (312) 729-1000.
Another option is Divvy, Chicago's bicycle-sharing system. Two-wheelers may be rented and returned at any number of self-service kiosks found near local restaurants and other locations throughout the city. A 24-hour pass costs $15, which includes unlimited trips of 30 minutes or less; an annual membership is available. Phone (855) 553-4889 for more information.
A free copy of the "Chicago Bike Map" is available from the Chicago Department of Transportation, (312) 742-2453. Other cycling information is available from the Active Transportation Alliance, (312) 427-3325.
FishingLocal waterways teem with varying combinations of smallmouth bass, carp, panfish, perch, brown trout, steelhead, walleye, salmon and catfish. Harbors, piers and jetties along the Lake Michigan shoreline are popular, as are the Chicago Park District's two dozen ponds and lagoons. An Illinois fishing license is required for fishing in any Illinois waters. Some local baits shops sell licenses; for information phone (800) 705-4164. For license, fishing and other area recreation information, phone the Illinois Department of Natural Resources at (217) 782-6302.
Besides designated Chicago piers on Lake Michigan—Montrose Harbor, 4400 W. Monrose Harbor Dr.; Belmont Harbor, 3600 Recreation Dr.; Diversey Harbor, 2601 N. Cannon Dr.; DuSable Harbor, 111 N. Lake Shore Dr.; 31st Street Pier, 3155 S. Lake Shore Dr.; Casino Pier (63rd Street Beach), 6301 S. Lake Shore Dr.; Calumet Park, 9600 S. Walton Dr.—lake fishing is permitted except where designated otherwise.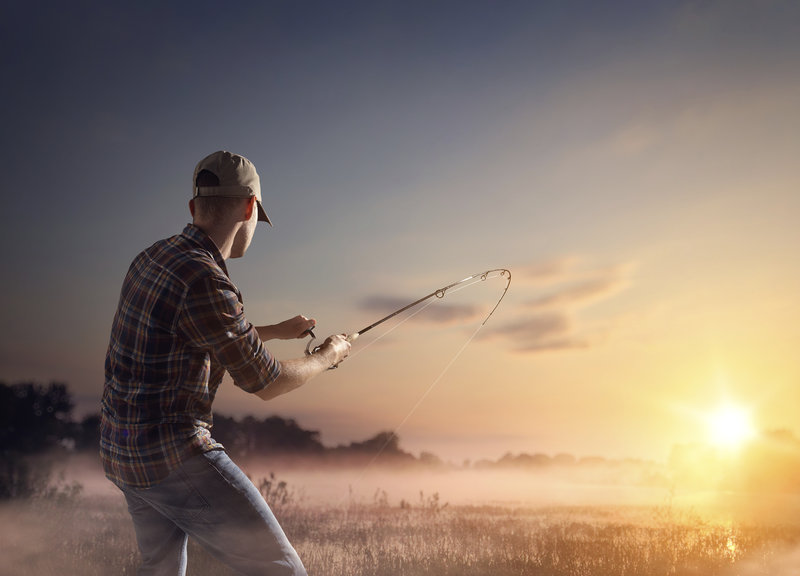 Aksonov/iStockphoto.com
The outlying areas of Chicago also provide plenty of good fishing. The Forest Preserves of Cook County manages more than 40 lakes for recreational sport fishing. Some district waters allow use of private rowboats and canoes, while others offer boat and bait concessions. A fishing guide, complete with maps of primary fishing and boating locations and all regulations, is available through the organization; phone (800) 870-3666.
Catch some coho, chinook salmon, steelhead and brown trout on Lake Michigan. Travel packages with charter boats are often available for such aspirations. Anglers must comply with state laws, and ages 16 and older must have a valid license. Residents need a season license or a 24-hour Lake Michigan license; nonresidents can purchase a 24-hour, a 3-day (consecutive) or annual license. The annual non-resident license is $31.50, 3-day $15.50, 24-hour $10.50, and the salmon and trout stamp is an additional $6.50 each.
GolfChicago's harsh winters leave golfers yearning for spring. Golf enthusiasts can choose from the one 18-hole and seven nine-hole courses of the Chicago Park District or from the 10 courses, four driving ranges and a miniature golf course owned by Forest Preserve Golf. Hours of operation and seasons vary. Generally, golf is possible from late March until November, depending upon weather and course conditions. Some courses may be open throughout winter; phone ahead.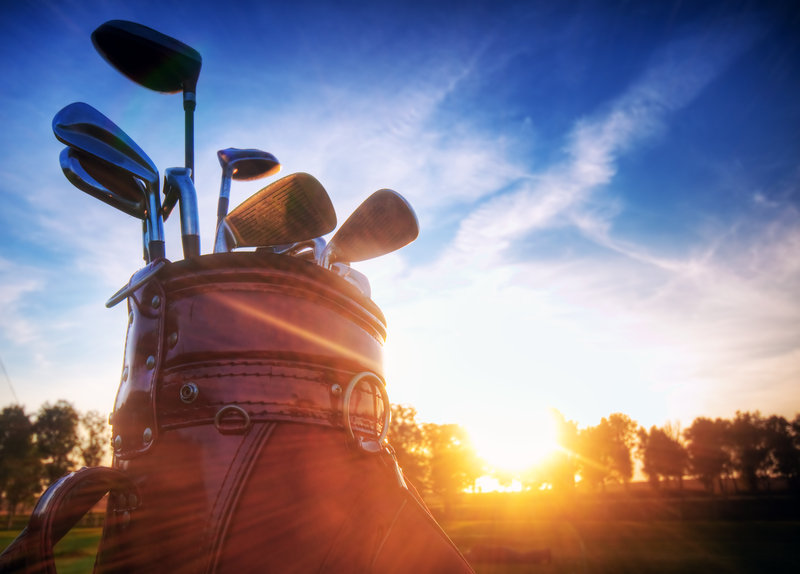 Shutterstock.com/PHOTOCREO Michal Bednarek
All of the following courses offer at least 18 holes and are open to the public. The Chicago Park District's 18-hole course is Jackson Park, 2 blocks east of Stony Island Avenue on 63rd Street, (773) 667-0524. Among the 18-hole courses operated by the Forest Preserves of Cook County are Edgebrook, 6100 N. Central Avenue in Chicago; "Chick" Evans, 6145 Golf Rd. west of Harms Road in Morton Grove; George W. Dunne, 163rd Street and 16310 S. Central Ave. in Oak Forest; Joe Louis (The Champ), 131st Street and 13100 Halsted St. in Riverdale; and River Oaks, 159th Street and 1 Park Ave. in Calumet City. Phone (800) 460-0010.
Reduced fees are offered by the Forest Preserve Golf after 3 p.m. Twilight golf is offered at Meadowlark, Highland Woods and Indian Boundary courses. Special discounts are available for activity card holders, residents over 62 and under 18. Forest Preserve golf cards cost $37 for Cook County residents and $42 for non-residents. Rates may vary; phone ahead. Clubs and pull carts can be rented at the concession shops. For information about fees and tee times or to use an automated 24-hour tee-time registration system phone (800) 460-0010.
HikingNature lovers can enjoy the more than 200 miles of scenic trails winding through the Forest Preserves of Cook County's prairie wilderness.
For hiking enthusiasts willing to travel outside Chicago proper, there are a few local parks and trails whose hiking trails feature stunning vistas: Moraine Hills State Park, 1510 S. River Rd. in McHenry, (815) 385-1624; Waterfall Glen Trail, a half mile south of exit 273A (S. Cass Ave.) off Northgate Rd. in Darien, (630) 933-7200; Tekakwitha Woods, 35W076 Villa Maria Rd. in St. Charles, (630) 232-5980.
Horseback RidingThe Forest Preserves of Cook County also maintains bridle paths winding through the Cook County landscape. A rider license and horse tag are required; annual packages, which include a rider's license and horse tag, are available through the preserve district, $35 for Cook County residents and $50 for non-residents. An Equestrian Day Pass is available if you only intend to go out riding for one day, $5 for both Cook County residents and non-residents. Phone (800) 870-3666 for information about trailer parking, horse stables with livery service, licenses and trail maps. Glen Grove Equestrian Center (9453 Harms Rd. in Morton Grove) has livery service at its stables located on Forest Preserves' property; phone (847) 966-8032.
Inline SkatingBicyclists and in-line skaters share the 18 miles of paths along Chicago's lakefront, both on the east and west banks of the North Shore Channel. There also are six Chicago Park District skate parks: Burnham Park, just south of 31st Street and Lake Shore Drive; Grant Park, Roosevelt Rd. just east of Michigan Ave.; Lincoln Park, Wilson Avenue and Lake Shore Drive; Logan Boulevard Skate Park, 2430 W. Logan Blvd. under the Kennedy Expressway I-90/94 overpass; Piotrowski Park, 4247 W. 37th St. and La Villita Park, 2800 S. Sacramento Ave.
Jogging and Walking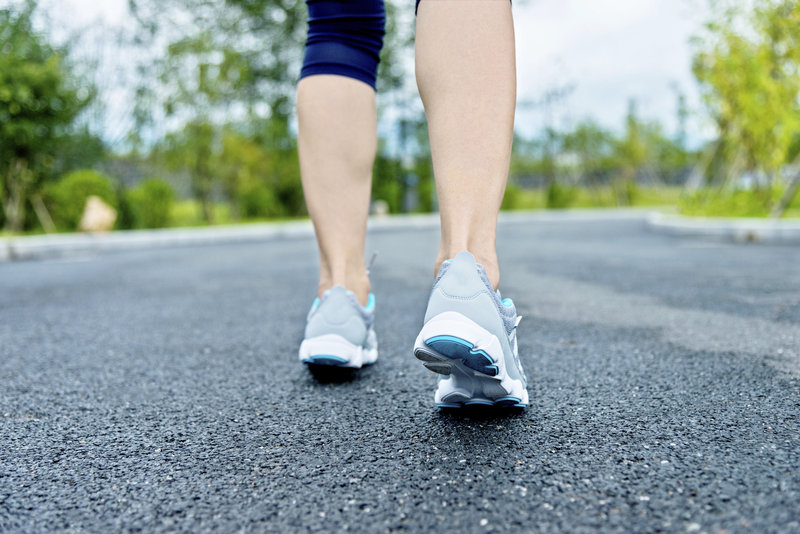 baona/iStockphoto.com
Although the city is blessed with a multitude of parks and neighborhoods, your best bet for a stroll or run is along Lakefront Trail, which from north to south passes through Lincoln, Grant, Burnham and Jackson parks near major museums and beaches. The 606, a 2.7-mile multiuse elevated trail, connects four parks and provides access to the northwest side neighborhoods of Wicker Park, Bucktown, Logan Square and Humboldt Park. The campus of Northwestern University, north of the city in Evanston, provides a scenic setting for walkers and joggers. The North Branch Trail is a bucolic nearly 20-mile stretch between the intersection of Caldwell and Devon aves and the Chicago Botanic Garden.
TennisAs evidenced by the Chicago Park District's 565-plus courts, tennis is one of the most popular things to do in Chicago. The season begins around the middle of April, when players throng municipal facilities daily. Public courts operate on a first-come, first-served basis. For details phone the district at (312) 742-7529.
McFetridge Sports Center (3843 N. California Ave.) houses six indoor courts. Court fees range from $18 to $28 depending upon the time of day and season. Reservations are recommended; phone (773) 478-2609. Maggie Daley Park, in the Loop at 337 E. Randolph St., is open to the public seasonally and features six lighted courts. There is no charge for walk-up use, but court reservations, available for a fee, are recommended; phone (312) 742-7651.
Water SportsWith nearly 26 miles of shoreline fronting Lake Michigan and easy access to the Des Plaines, Calumet and Chicago rivers, Chicago is an urban-dwelling, water enthusiast's paradise. The Great Lake is a favorite spot for boating, sailing, swimming, water skiing and windsurfing. Beachgoers frequent Oak Street Beach, Ohio Street Beach, North Avenue Beach, 31st Street Beach and Montrose Beach. Kathy Osterman Beach a little further north near Edgewater, is also considered one of the area's nicest beaches. Contact the Chicago Park District, (312) 742-3224, for details about water recreation opportunities and local boating policies.
Lakefront launching ramps for motorboats are at 95th Street, Burnham Harbor, Jackson Park at Inner Harbor and Diversey Harbor. Jet skis are permitted at Calumet and Diversey harbors. For more information about permits phone the Chicago Park District at (312) 742-8520.
Motorboats also are permitted on the Calumet, Chicago and Des Plaines rivers. The Little Calumet River boat dock is on the east side of Ashland Avenue, north of Jackson Avenue; the Beaubain Woods Boat Launch is near E. 132nd St. and Doty Ave. The Des Plaines Plank Road Meadow launch is near Ogden Ave. and First Ave. Other lakes and waterways do not permit motorboats; check with the Forest Preserves of Cook County. Phone (800) 870-3666.
Canoes, rowboats and sailboats may be used on the following Forest Preserves' waterways (electric motors only): Beck Lake, Big Bend Lake, Busse Lake, I&M Canal, Maple Lake, Powderhorn Lake, Saganashkee Slough, Skokie Lagoons and Tampier Lake. Contact district headquarters for boat rentals, restrictions and ramp locations. For canoeing and kayaking tours and Chicago River-related events as well as information on the McCormick Bridgehouse & Chicago River Museum , contact Friends of the Chicago River; phone (312) 939-0490, ext. 10.
Craft rentals are available through the Chicago Sailing Club in Lincoln Park's Belmont Harbor, (773) 871-7245, which also offers lessons to those new to the sport; reservations are a good idea. Wateriders, 500 N. Kingsbury St. on the Riverwalk, offers kayak rentals and tours; phone (312) 953-9287.
Most major hotels have swimming pools, and the park district fills any gaps with more than 26 indoor and nearly 50 outdoor pools. For locations and hours of operation phone (773) 363-2225. Popular beaches are those along the Lake Michigan shore from 9600 South to 7600 North. They are open daily 11 a.m.-7 p.m., Memorial Day through Labor Day while lifeguards are on duty. If you find yourself outside the city proper, take advantage of the Forest Preserves of Cook County's Family Aquatic Centers: Cermak Family Aquatic Center, 7600 W. Ogden Ave. in Lyons, Whealan Pool at 6200 W. Devon Ave. in Chicago, and Green Lake Family Aquatic Center, at 1100 River Oaks Dr. in Calumet City. Children under 12 must be accompanied by a responsible adult. Admission $7; $5 (ages 4-12). Season family pass (up to 4 members) $158.
Winter SportsChicago's recreation scene thrives even in the dead of winter. The season generally runs from December through March, but can be longer at either end.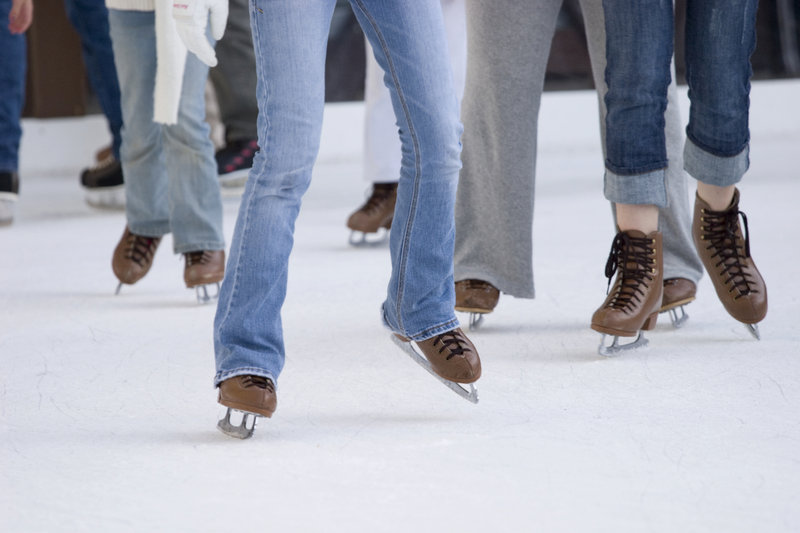 StephanHoerold/iStockphoto.com
Ice-skating is available at 10 Chicago Park District locations during the winter. One of the largest is the Midway Plaisance rink, 1130 Midway Plaisance North, in a mile-long depression between the double boulevards of the same name. Most rinks are open from late November to mid-March (weather permitting), admission is free and skate rentals are available. Admission to the indoor, year-round rink at McFetridge Sports Center, 3843 N. California Ave. in California Park, is $7-$12; skate rentals are available for $3-$5. Another year-round indoor rink is Morgan Park, 115th St. and Western Ave. The 8,000-square-feet Rink at the Park is located in Wrigley Park, 3637 N. Clark St., and is open late Nov.-late Feb. Admission is $5; skate rental is $10.
The remaining Chicago Park District locations are in McKinley (2210 W. Pershing Rd.), Mt. Greenwood (3721 W. 111 St.), Riis (6100 W. Fullerton Ave.), Rowan (11546 S. Ave. L), Wentworth (5625 S. Mobile Ave.) and Warren (6601 N. Western Ave.) parks. The skating ribbon also is available at Maggie Daley Park, 337 E. Randolph St.; skate rentals are available.
Perhaps the most renowned Chicago location is McCormick Tribune Ice Rink in Millennium Park, which is one of the newest and most popular lakefront attractions. This rink occupies 16,000 square feet on Michigan Avenue between Monroe and Randolph streets. Open from mid-November to mid-March (weather permitting), the rink offers free admission and skate rentals are available.
Outside of Chicago the hardy can indulge in skating and ice fishing at designated Forest Preserves of Cook County sites. Skating is permitted (at your own risk) at Barrington Road Pond, Buffalo Woods Pond (groves #3 and #4), Busse Reservoir North Pool, Crawdad Slough, Deer Grove Lake and Hidden Pond. Ice fishing is allowed at Arrowhead Lake, Axehead Lake, E.J. Beck Lake, Belleau Lake, Big Bend Lake, Bode Lake South, Bullfrog Lake, Busse Lake (Main and South pools only), Flatfoot Lake, Green Lake, Horsetail Lake, Ida Lake, Maple Lake, Papoose Lake, Powderhorn Lake, Saganashkee Slough, Sag Quarry (West & East), Tampier Lake, Turtlehead Lake and Wampum Lake; phone (800) 870-3666 for information.
Snow skiing, while not available within the city limits, can be enjoyed at the Four Lakes Ski Area. For additional information contact the Chicago Metropolitan Ski Council.
Snowshoeing and cross-country skiing are offered weekends December through February 8 a.m. until sunset by the Chicago Park District; phone (312) 742-7529 for information. Cross-country skis and snowshoes are available for a rental fee, which includes skis, boots and poles. Ski rentals are available at Camp Sagawau, for use in that area only; phone (630) 257-2045. All recognized trails throughout the Forest Preserves of Cook County are open for skiing, except on golf courses and most nature centers, weather permitting.
The Forest Preserves maintains five snowmobiling areas and 10 sledding hills. There are five sledding and coasting hills throughout Cook County with lighting that are open from 10 a.m. to 9 p.m. (weather permitting). Snowmobiles are permitted at Miller Meadow, Morrill Meadow, Ned Brown Meadow, North Creek Meadow and Turtlehead Lake. Snowmobile areas are opened when a minimum 4-inch snow base exists on frozen turf. Snowmobiles must be registered with both the district and the state. The district charges a $50 licensing fee for Cook County residents and a $100 fee for non-residents.
Most Forest Preserves' winter activities are available daily dawn-dusk (weather permitting). For information, phone (800) 870-3666.