Best Restaurants in Los Angeles
A premier dining destination, Los Angeles is known for its world-class restaurants. Here are some of our picks.
The Belvedere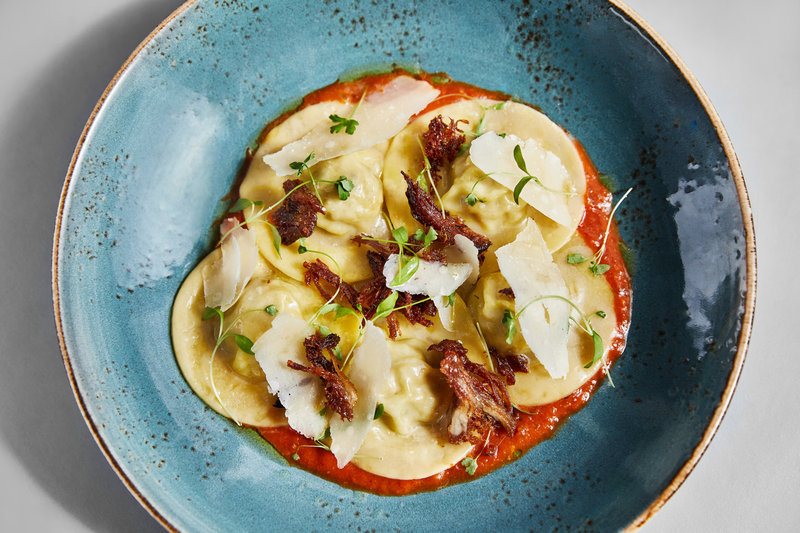 Courtesy of the Peninsula Hotel
Inside The Peninsula Beverly Hills , The Belvedere has a longstanding reputation as the area's best hotel dining restaurant. The see-and-be-seen vibe pulsates most strongly in the morning, when Hollywood's elite gather around for breakfast. Soak up the sunshine on the landscaped patio while perusing the "small bites" menu for smoked salmon pancake and the chef's famed truffle macaroni and cheese. If you're on your way to a concert at the Hollywood Bowl, ask about the portable gourmet meals on the Pen-Air menu.
555 East American Steakhouse
Steak crowns the menu at 555 East American Steakhouse , where you'll share the company of Long Beach's movers and shakers in a clubby dining room characterized by plush booths, marble floors and low lighting. Selections from the award-winning wine cellar complement the chicken, seafood and impeccably prepared USDA Prime steak dishes. Although the din of music and chatter may be distracting, you'll be glad you made the trip.
Lawry's The Prime Rib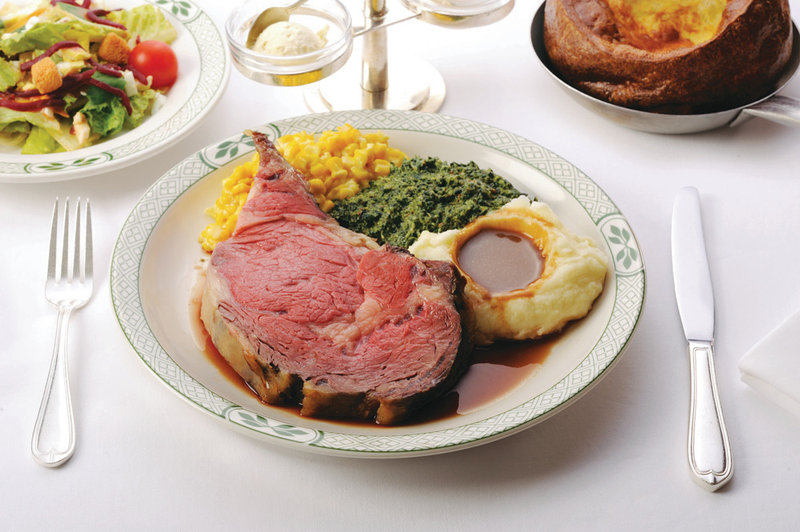 Courtesy of Lawry the Prime Rib
Succulent prime rib, served tableside from silver carts, deservedly gets top billing at Lawry's The Prime Rib, a must-do for any foodie on vacation. The Beverly Hills institution, which operated for many years from a location across the street, complements your food with flavorful sides including seasoned creamed spinach, asparagus with béarnaise and buttered peas. Only half of the tables are reserved, so don't hesitate to stop in on a whim.
The Lobster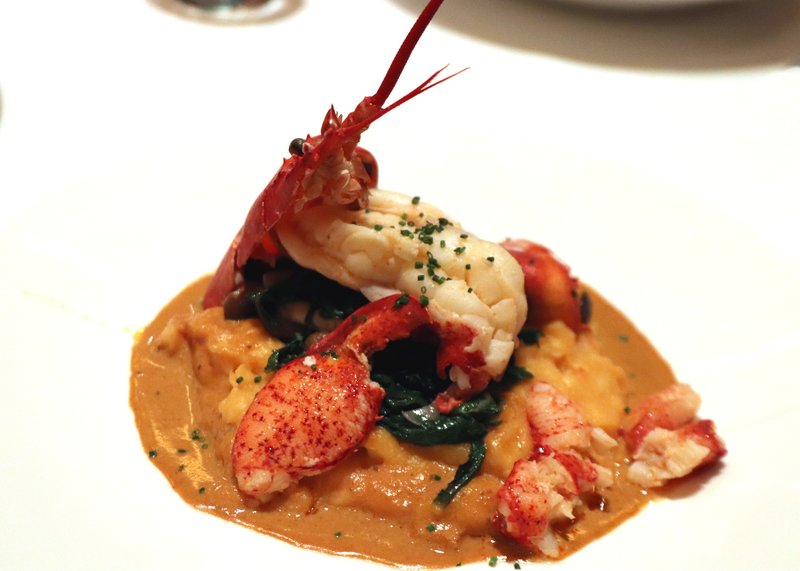 flickr / CC BY/Prayitno
Treat your senses to the sights, sounds, smells and tastes of the Pacific Ocean at Santa Monica's The Lobster, a sophisticated spot for pepper-crusted yellowfin tuna, sesame-roasted black bass, grilled Pacific spiny lobster and jumbo lump crab cakes. If your tastes lean more toward turf than surf, consider New York steak, filet mignon or grilled chicken breast. Inhale the crisp sea air on the inviting patio and add this spot to your list of things to do for couples.
The Ivy
The Ivy opened its doors in 1983, and has since garnered a reputation of being a spot for celebrity sightings. Don't let that be the only thing that attracts you to this restaurant though. The cottage-like restaurant is brightly decorated, and the décor feature fresh flowers. They serve a California cuisine that leans heavily on seafood.
See all the restaurants for this destination.