Los Angeles Sports and RecreationFrom the Hollywood Hills to the Pacific Ocean, the Los Angeles Basin and surrounding valleys are blessed with a climate permitting outdoor things to do year-round. It is possible to hit the ski slopes in the morning and have dinner at the beach on the same day.
Auto RacingNHRA drag racing has taken place since 1961 at Auto Club Raceway at Pomona, at the Los Angeles County Fairplex; phone (909) 593-7010 or (800) 884-6472 for ticket information. NASCAR races are run at Auto Club Speedway in nearby Fontana; phone (800) 944-7223. Several NASCAR events are also held at Irwindale Event Center, 500 Speedway Dr. in Irwindale; phone (626) 358-1100.
Baseball Major League Baseball has been a mainstay at Dodger Stadium, home of the Los Angeles Dodgers, since 1962; phone (866) 363-4377. Angel Stadium of Anaheim has served as home base of the Los Angeles Angels since '66; phone (714) 940-2000. New York City's loss was Southern California's gain when the Dodgers emigrated from Brooklyn in 1958; Angelenos instantly became diehard fans. The team hung their caps at Los Angeles Memorial Coliseum for four seasons before getting their own stadium; the Dodgers have garnered numerous National League Pennants and won six World Series Championships (1955, '59, '63, '65, '81 and '88). If your vacation doesn't fall during baseball season, you can still take a guided walking tour of Dodger Stadium.
The Angels joined the American League as an expansion team in 1961 and moved from Los Angeles to Anaheim in 1966. They have since won the American League's Western Division championships in 1979, '82, '86, '04, '05, '07, '08, '09 and '14. Their lone World Series title came in 2002. Angel Stadium of Anaheim offers tours Tuesdays, Wednesdays and Fridays at 10:30, noon and 1:30 during the season when the team is out of town. Tours last 1 hour, 15 minutes and cost $8 adults and $6 for ages 3-14 and 55+ and military with ID. Reservations are required; phone (714) 940-2045.
BasketballThe Los Angeles Lakers moved from Minneapolis to L.A. in 1960 and got the ball rolling as the NBA's first West Coast team. They hold the distinction of being the winningest team of the '80s, capturing five championships 1980-88. Continuing the tradition in the new millennium, the Lakers took three straight NBA crowns in 2000-2002, then capped off the first decade of the 21st century with back-to-back titles 2009-2010. Wilt Chamberlin, Jerry West, Magic Johnson, Kareem Abdul-Jabbar, Shaquille O'Neal and Kobe Bryant are just a few of this franchise's notable players.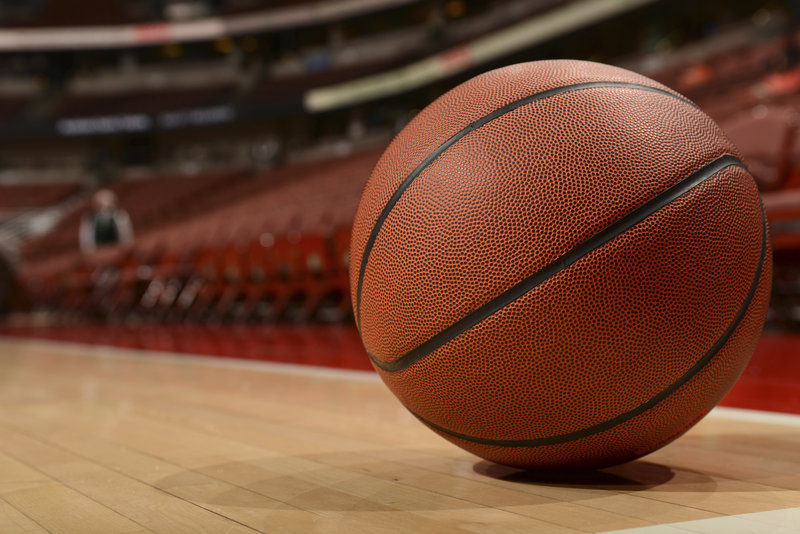 Matt_Brown/iStockphoto.com
The city's other NBA franchise, the Los Angeles Clippers, have played in the Lakers' shadow ever since they moved to L.A. from San Diego in 1984. And though L.A. firmly remains a Lakers' town, the Clips have recently reversed their decades-long tradition of futility with winning seasons and trips to the NBA playoffs.
The Los Angeles Sparks, established in 1997 as one of the eight original teams in the Women's National Basketball Assn., claimed WNBA championships in 2001, '02 and '16. Crypto.com Arena, which opened in 1999 near the Los Angeles Convention Center at 11th and Figueroa streets, is home court for all three teams. Phone (213) 742-7300 for ticket information.
The UCLA Bruins hold court at Edwin W. Pauley Pavilion. The school earned 10 NCAA championships under legendary coach John Wooden, with such superstars as Kareem Abdul-Jabbar (originally Lew Alcindor), Bill Walton and Jamaal Wilkes; for tickets phone (310) 825-2946. The team won another championship in 1995; with 11, UCLA has the most championship wins in NCAA history. The USC Trojans play at the Galen Center ; phone (213) 740-4672 for ticket information.
FootballThe NFL has returned to L.A. with the Los Angeles Rams' move back to the city after playing in St. Louis 1995-2015. Games are being played at the Los Angeles Stadium at Hollywood Park in Inglewood.
The NFL's Los Angeles Chargers relocated to L.A. in 2017. The team started out here but spent most of its years in San Diego after relocating there in 1961. The Chargers will also play at the new Inglewood stadium it will share with the Rams, the Los Angeles Stadium at Hollywood Park. The new stadium features brand new facilities, restaurants and fun things to do with friends and family.
The Rose Bowl Stadium is home to the UCLA Bruins, who take the field in blue and gold uniforms; their illustrious alums include NFL stars Ken Norton Jr. and Troy Aikman; for tickets phone (310) 825-2946. Actor John Wayne and NFL running back Marcus Allen tackled the gridiron for the Bruin's crosstown rivals, the USC Trojans, who play at Los Angeles Memorial Coliseum which recently has been renovated. The school boasts 11 national championships dating to 1928; phone (213) 740-4672 for ticket information.
HockeyThe Crypto.com Arena hosts the NHL's Los Angeles Kings, winners of both the 2012 and 2014 Stanley Cup. Chants of "Go Kings Go!" fill the arena from early October through mid-April; phone (213) 742-7100 or (888) 546-4752 for ticket information. Orange County's Honda Center in Anaheim is home to the NHL Anaheim Ducks; phone (714) 704-2500 for ticket information.
Horse RacingIn Arcadia, east of Pasadena near the L.A. County Arboretum and Botanic Garden, is Santa Anita Park, 285 W. Huntington Dr. It's among the country's best known Thoroughbred horse racing tracks. More than a score of big-money stakes races are run here against a beautiful San Gabriel Mountains backdrop. Many films have been shot at the 1934 Art Deco-style track, including "A Day at the Races" with the Marx Brothers and more recently "Seabiscuit." Thoroughbreds run Thursdays through Sundays at 12:30 or 1, depending on the season, from late September to early November and again from late December to late June; phone (626) 574-7223. Free tram tours of the park are offered in season Saturday and Sunday at 9:45 a.m.; phone (626) 574-6677.
Los Alamitos Race Course gives fans of quarter horse and Thoroughbred racing a run for their money, at 4961 E. Katella Ave. in Los Alamitos, near Cypress; phone (714) 820-2800.
Note: Policies on admitting children to pari-mutuel facilities vary. Phone for specific information.
PoloComedian Will Rogers' favorite sport is revived from April through September on the city's only polo field, located—appropriately enough—at Will Rogers State Historic Park in Pacific Palisades. If you're looking for things to do this weekend, matches are played Saturdays 2-5 and Sundays 10-1 (weather permitting) and are free to the public; phone (310) 454-8212.
SoccerThe Dignity Health Sports Park, a state-of-the-art soccer stadium on the campus of California State University, Dominguez Hills in Carson, is home to banana kicks and foot traps when the Los Angeles Galaxy takes to the field. The Galaxy has won four MLS Cups (2002, '05, '11, '12 and '14), four MLS Supporters' Shields (1998, '02, '10 and '11) and two Lamar Hunt U.S. Open Cups (2001 and '05). For ticket information phone (877) 342-5299.
The Los Angeles Football Club joined MLS in 2018, playing its debut season at the 22,000-seat Banc of California Stadium; phone (213) 519-9860 for ticket information.
Bicycling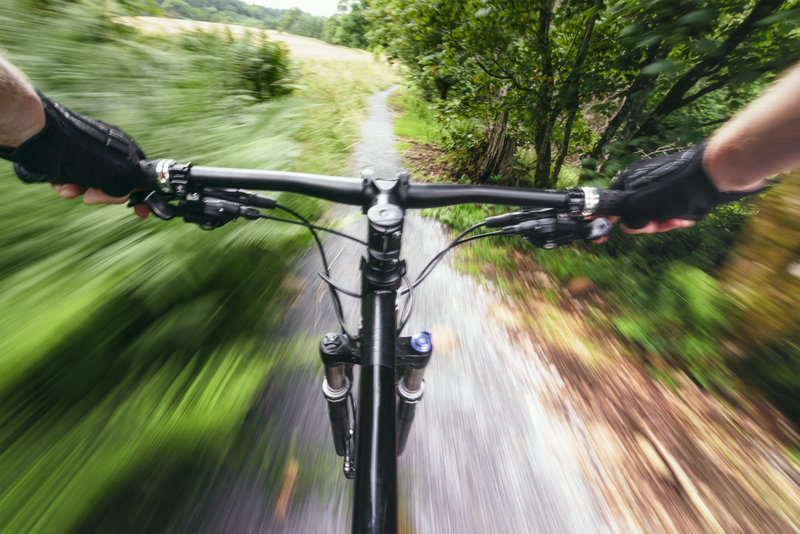 iStockphoto.com/georgeclerk
In the city where the car is king, cycling remains a popular pursuit in major parks and recreation areas and along specially designated routes leading to all sorts of fun places to go.
Arroyo Seco Trail, north of downtown, runs alongside the Pasadena freeway for 3 miles and then transitions to on-street routes through older L.A. neighborhoods before arriving at Pasadena where it overlooks the Rose Bowl. Coyote Creek Trail traces the Orange County line from the San Pedro Bay to just east of Artesia. Although short, the trail extends into La Mirada on Coyote Creek and offers beautiful park views. At the base of the foothills in Duarte near Irwindale, Duarte Bikeway follows an easy 2-mile route on Royal Oaks Drive into the city of Bradbury.
The flat Legg Lake path, in Whittier Narrows Recreation Area north of Whittier, follows just over 3 miles of lake shoreline. The high country flavor and modest hills of Puddingstone Reservoir in Bonelli Regional Park are a stimulating departure from the flat beach and river trails more prevalent in the area. Flood basins make for an unusual ride along the Rio Hondo River Trail from El Monte south to Downey.
Follow the San Gabriel River Trail from where the river emerges from the canyon north of Azusa 38 miles south to its terminus near Long Beach. Shoreline Trail—which passes by the Port of Long Beach, Shoreline Village and Lagoon en route to Alamitos Bay Beach—is noteworthy for the lively pace of life along the way.
Be prepared to share the 22-mile coastal Beach Bike Path/South Bay Beach Bike Path—which stretches from Pacific Palisades through Santa Monica, Venice, Marina del Rey, Manhattan Beach, Hermosa Beach and Redondo Beach—with skaters and skateboarders, buskers and bodybuilders, and in some areas, crowds of pedestrians. The Sepulveda Basin Bikeway west of Van Nuys navigates the 9-mile perimeter of Sepulveda Dam Recreation Area and connects to the 12-mile Orange Line Bike Path.
Cyclists who prefer more rigorous mountain biking adventures will find off-road trails throughout the area. Typically designated for multiple uses, such trails are open to cyclists, hikers and equestrians. In Angeles National Forest, Mount Wilson Toll Road runs southwest from Mount Wilson; Arroyo Seco Trail runs north from Devils Gate Reservoir; and La Tuna Canyon Trail is pretty much where you'd expect to find it—off La Tuna Canyon Road south of Tujunga. In the Santa Monica Mountains National Recreation Area trails run through Caballero, Cheeseboro and Red Rock Canyons; Canyon Crest; Rocky Oaks; and Zuma Ridge.
The Metropolitan Transportation Authority (Metro) can provide additional information about bicycle paths; phone (213) 922-7023.
Fishing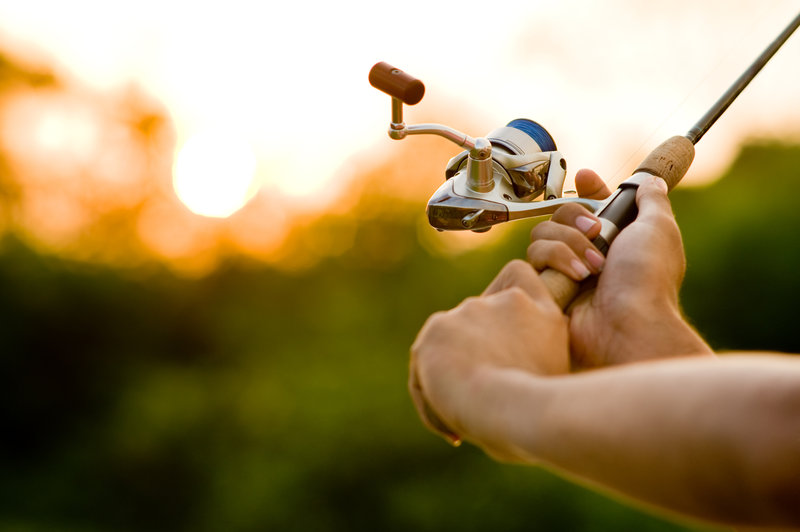 iStockphoto.com/woraput
Anglers can fish in the surf almost anywhere—the question is, should they? Whether you fish from shore or one of the many piers—Santa Monica Pier is a favorite, jutting 2,000 feet into the Pacific—experts advise against eating much of what you catch. Charter a boat out to blue water for a more edible variety of fish; excursions can be booked in Marina del Rey, King Harbor at Redondo Beach, San Pedro and Long Beach, plus several more locations in Orange County. Freshwater enthusiasts have their choice of numerous artificial lakes, including the ever-scenic Big Bear Lake and Lake Arrowhead, both located in the San Bernardino Mountains.
Fishing from public piers is a freebie. There are a few things, however, that you will need to take care of before you travel. You'll need a license to fish from a shoreline, a boat or a jetty if you're age 16 or older. You'll also need an ocean enhancement stamp to cast your line in ocean waters anywhere in Southern California, unless you're using a 1- or 2-day license. A 1-day license is $15.12; a 2-day license is $23.50 and a 10-day non-resident license is $47.01. Licenses can be purchased at most sporting goods stores, bait and tackle shops, or general merchandise warehouse stores; for additional information, phone the Fish and Game Department at (858) 467-4201 or (916) 928-5805.
Golf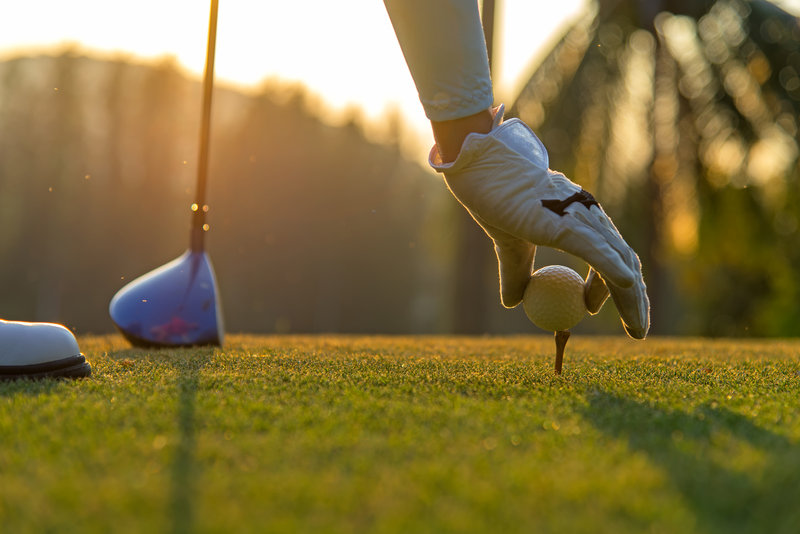 iStockphoto.com/Wand_Prapan
Angelenos who enjoy hitting little white balls and chasing them—and they are many—take to the links every chance they get, so you're advised to book tee times well in advance, especially on weekends. The following L.A. County courses all offer at least 18 holes and are open to the public year round: Balboa and Encino Municipal Golf Courses, (818) 995-1170, 16821 Burbank Blvd. in Encino; City of Pasadena Brookside Golf Courses, (626) 585-3594, 1133 Rosemont Ave.; El Dorado Park Golf Course, (562) 430-5411, 2400 N. Studebaker Rd. in Long Beach; Hansen Dam Golf Course, (818) 899-2200, 10400 Glenoaks Blvd. in Pacoima; Harding and Wilson Municipal Golf Courses, (323) 663-2555, 4730 Crystal Springs Dr. in Griffith Park; Rancho Park Golf Course, (310) 838-7373, 10460 W. Pico Blvd.; Recreation Park 18 Golf Course, (562) 494-5000, 5001 Duekmajian Dr. in Long Beach; Skylinks Golf Course, (562) 421-3388, 4800 E. Wardlow Rd. in Long Beach; and Woodley Lakes Golf Course, (818) 780-6886, 6331 Woodley Ave. in Van Nuys. Those who wish to combine golfing with stargazing—TV stars, that is—might want to check out 9-hole Weddington Golf & Tennis, (818) 761-3250, 4141 Whitsett Ave. in Studio City.
HikingTake a hike. Seriously. Despite the vast stretches of asphalt that cover the city, there are outstanding places to hike in the mountainous environs around L.A. Numerous state and local parks in the Santa Monica Mountains National Recreation Area west of town provide a good workout in a gorgeous setting. Locals favor the loop trail to Inspiration Point at Will Rogers State Historic Park.
Griffith Park, minutes from downtown, serves up 53 miles of trails. Hiking trails also abound in Angeles National Forest in the San Gabriel Mountains, north of Pasadena; one of the most popular is the 3-mile round trip Mount Lowe Trail, with its 500-foot elevation gain. Runyon Canyon, in the hills just above Hollywood, provides great views of downtown and West L.A. Temescal Canyon in Pacific Palisades offers the scenery of Malibu.
Horseback Riding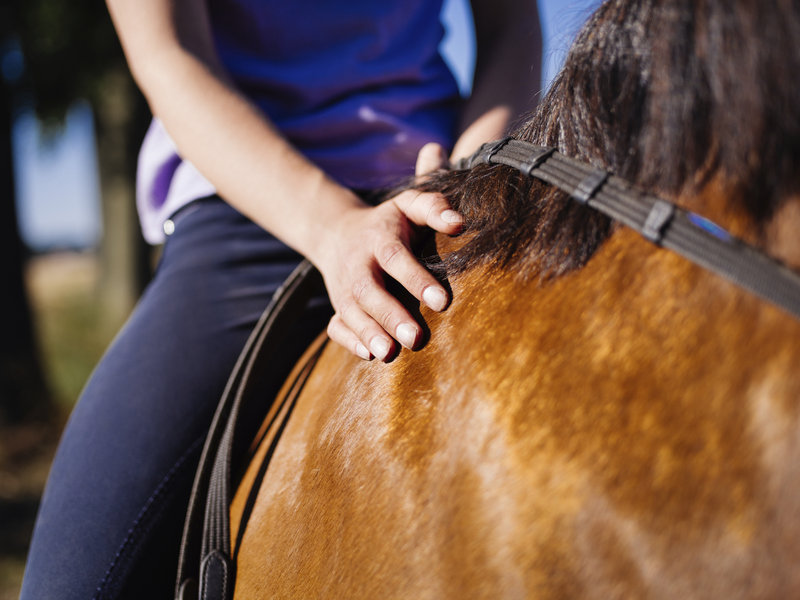 wundervisuals/iStockphoto.com
If you're staying in the city, head for the Los Angeles Equestrian Center at Griffith Park. Trails wind throughout the park's 4,000 acres of gently rolling terrain. Day and evening rides are offered at Sunset Ranch in Hollywood, whose Sunset Dinner ride is a 50-year-plus tradition; phone (323) 469-5450 for information. Trail rides also are offered in Glendale, Malibu, and Topanga Canyon in the Santa Monica Mountains.
Jogging and WalkingAmong the best places for a stroll or a jog are Griffith Park, the Hollywood Reservoir and Lake Hollywood Boulevard, Palisades Park along the Santa Monica coast, the UCLA campus in Westwood, the Venice Boardwalk, Crystal Cove State Park in Laguna Beach and the region's plentiful beaches. A sunrise run or late afternoon constitutional on the Pacific shore is a good way to combine exercise with a breathtaking view. A walk from Point Dume to Paradise Cove along the Malibu coast is a delightful way to explore the tide pools.
Tennis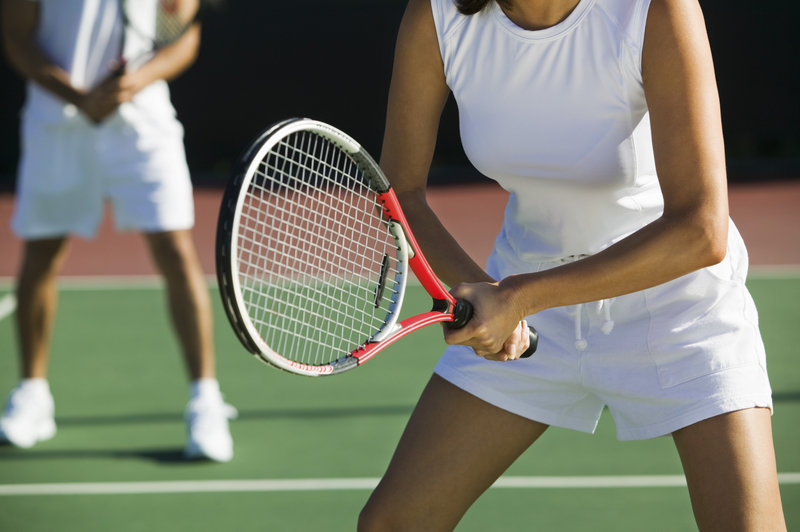 IPGGutenbergUKLtd/iStockphoto.com
Nearly 300 public tennis courts are available in approximately 70 facilities run by the City of Los Angeles Department of Recreation and Parks; phone (323) 644-3536 for general information. The majority of these facilities are available on a first-come, first-served basis. Most resorts also offer tennis facilities to their guests.
Among the many facilities that offer at least six lighted courts are Balboa Sports Complex, 17015 Burbank Blvd., Encino; Griffith Park Recreation Center , 3401 Riverside Dr. in Los Angeles; North Hollywood Recreation Center, 11430 Chandler Blvd. in North Hollywood; and Palisades Recreation Center, 851 Alma Real Dr. in Pacific Palisades.
Water SportsConsider the possibilities—more than 100 miles of shoreline run from Malibu down through Los Angeles Harbor to San Clemente State Beach in South Orange County. There's ample opportunity for swimming, windsurfing, scuba diving, snorkeling, surf fishing, whale watching, sailing, kayaking and surfing, the ultimate California sport. Among the most popular surfing spots are Surfrider Beach, Topanga State Beach and Zuma Beach—all in Malibu—Redondo State Beach, Newport Beach and San Clemente; don't forget Huntington Beach, which promotes itself as "Surf City USA."
Note: Nearly all beaches are open to the public but smoking cigars, cigarettes or pipes on the 13-mile stretch of beach from Malibu to Manhattan Beach is forbidden by county ordinance.
Some coastal areas offer pier or deep sea fishing and have marinas and facilities for boating and water skiing. Numerous concessions sell bait and rent fishing gear as well as surfboards and boats. Higher than average parking fees are sometimes charged at or near the beaches.
State beaches often provide lifeguards and other amenities. The coastal stretches of Malibu, Santa Monica, Hermosa Beach, Huntington Beach, Newport Beach and Laguna Beach are among the most popular spots for beachgoers. For additional information about area beaches, phone L.A. County Department of Beaches & Harbors, (424) 526-7777, or OC Parks, (714) 973-6865.
Angelenos venture far from shore as well, in whatever floats their boat. Watercraft rentals are available in many coastal cities, especially the harbor towns of Marina Del Rey, San Pedro, Long Beach, Huntington Harbour, Newport Beach and Dana Point.
Winter SportsSurprisingly, the Los Angeles region offers many wintertime sports. The San Gabriel Mountains above the north edge of the basin generate snow to a depth of 10 feet. There are four designated skiing and snowboarding areas; Mountain High in Wrightwood is Southern California's most popular ski resort. Farther east in the San Bernardino Mountains, the resorts at Big Bear Lake provide slopes for skiers of all skill levels, as well as other cold-weather activities—yet the area doubles as a fair weather destination in summer.