New York City Events
In addition to its many cultural and historic landmarks that make up a full list of fun places to go, this destination hosts a number of outstanding festivals and events that may coincide with your trip.
Most ethnic groups in New York City observe at least some of their native holidays with parades, festivals or celebrations, providing many things to do and see. When dates vary, only the month in which the event occurs is given.
Everyone loves a parade, and the city has one for just about every occasion. One not to miss is the New York City St. Patrick's Day Parade . Spectators adorned with green face paint, hair, hats and flashy costumes line up to watch soldiers, politicians, bagpipers and high school bands march to a rousing beat during this glorious display of Irish pageantry. Other parades paying homage to the Big Apple's melting pot of culture include Greek Independence Day in March or April; Norwegian Constitution Day in May; Celebrate Israel and Puerto Rican Day in June; German-American Steuben , African American Day and West Indian-American Day in September; and Pulaski Day and Desfile de la Hispanidad: Columbus Day in October. And everyone enjoys one of the most renowned, Macy's Thanksgiving Day Parade , during which bands, clowns, celebrity-laden floats, the Rockettes and Santa himself keep pace with the huge balloons—representing everyone's favorite comic book and cartoon characters—as they float along a route starting at Central Park West and 78th Street and finishing at 7th Avenue.
When not parading, New Yorkers attend festivals. One of the most fun is the Feast of San Gennaro Festival , an 11-day celebration in mid-September honoring the patron saint of Naples. More than 3 million people venture to Little Italy to witness an amusing assortment of street entertainment and sample mouth-watering Italian specialties. Some other festivals are the Ukrainian Festival and Ninth Avenue International Food Festival in May; Feast of Saint Anthony in June; The Public Theater's Shakespeare in the Park , held June through August; and Macy's 4th of July Fireworks .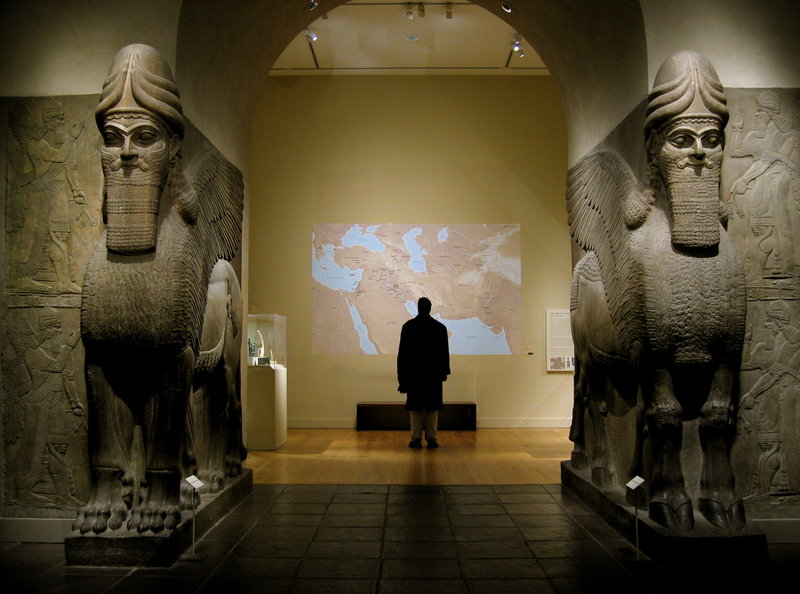 flickr / CC BY /Xuan Che
The Big Apple also hosts a variety of unique celebrations that provide you with plenty of fun things to do with friends and family, such as Chinese New Year . Due to the lunar calendar, this occasion doesn't fall on the same dates every year, though it always occurs in late January or early February. Asian Americans sing traditional melodies, firecracker ceremonies ward off evil spirits, and dragon, unicorn and lion dance troupes sashay through Chinatown. Other notable events on the roster are Museum Mile Festival , where participants can walk the mile-long route to visit nine of the city's finest cultural institutions and enjoy entertainment offerings along the way, and the New York Book Festival , both in June; and Harlem Week and Lincoln Center Out-of-Doors in late July and August.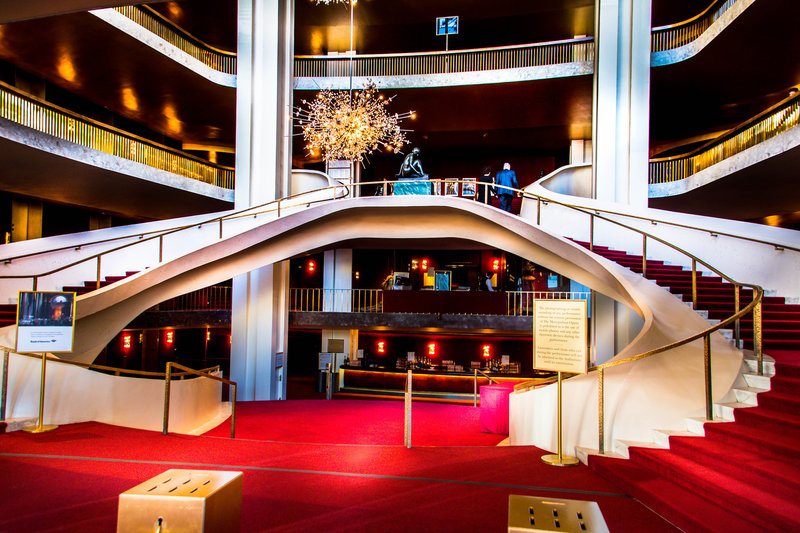 flickr / CC BY SA/Maria Eklind
Other seasonal happenings include the opening of the Metropolitan Opera in September; and the Rockefeller Center Christmas Tree Lighting in December, a popular destination where the enormous tree is decorated with enough bulbs to span 5 miles as skaters happily glide around the plaza's rink. As the year draws to a close in the Big Apple, the New Year is welcomed (officially and enthusiastically) with the Times Square New Year's Eve Celebration and Ball Drop , a time-honored tradition you must see if your vacation is during the winter holidays. Hordes of merrymakers descend upon the square to yell, blow horns, throw confetti, wave banners—you name it—at one of the world's largest outdoor parties.
Music lovers should take note of Juilliard's Focus! Festival in January and the Mostly Mozart Festival at Lincoln Center in July or August. Film buffs travel to the New York Film Festival , which presents an international menu of movies from late September to mid-October.
Sports enthusiasts may want to catch the U.S. Open Tennis Championships ; since 1978, such greats as Roger Federer, Pete Sampras and Serena Williams have played at the Arthur Ashe Stadium in Flushing. The tournament takes place annually in late August and early September. Following in November is the New York City Marathon , which begins in Staten Island and ends in Central Park. At least 2 million spectators cheer their moral support as some 50,000 runners strive to make their way through five boroughs, over five bridges and past multiple travel sites.
See all the AAA recommended events for this destination.