New York City Nightlife Diverse nightlife options in the Big Apple satisfy just about any whim. The below offerings are just a sampling of the refreshingly endless possibilities, so you'll want to refer to such publications as The New York Times and Time Out New York for more exhaustive coverage to help you choose the right nightlife destination during your trip.
Clubs providing entertainment usually charge a cover fee and may require drink or food minimums. To avoid surprises, phone ahead and confirm prices, opening hours, scheduled acts and dress codes.
If the thought of Liza Minnelli belting out "Life is a Cabaret" sends shivers down your spine, rest assured that New York delivers top-notch talent in this genre. Café Carlyle (Upper East Side/(212) 744-1600) offers sophisticated song and dance performances in a stylish setting that appeals to a Louboutin-heeled clientele. Be warned that costs are steep for these venues—tickets are generally pricey, with dinner required for most shows. A less expensive alternative is standing-room-only admission at the Carlyle, which is first-come, first-served.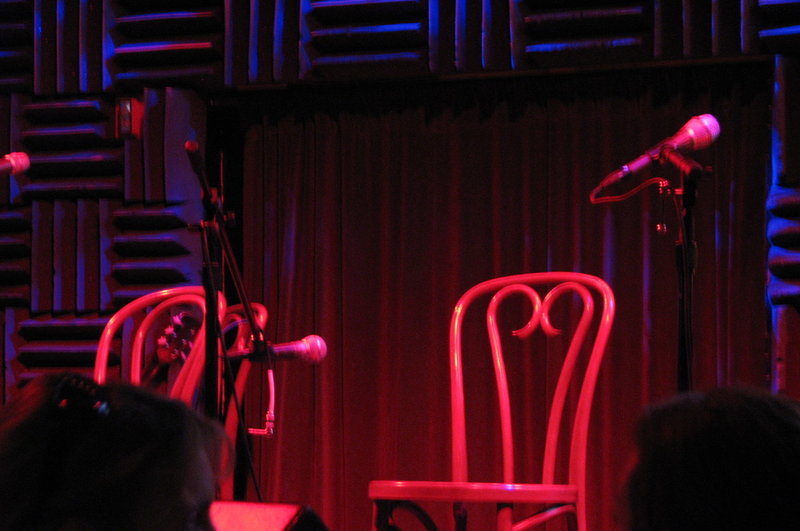 flickr / CC BY /may!
A singing waitstaff adds to the fun at Don't Tell Mama (Midtown West/(212) 757-0788), an informal cabaret where enthusiastic audience participation results in a jolly good time for all—open-mic nights are a hoot. Serving up Italian fare along with bookings ranging from jazz to solos from Broadway elite, Joe's Pub (E. Village/(212) 539-8500) soothes with its classy yet cozy vibe. Patrons appreciate the hint of nostalgia at 54 Below (Midtown West/(646) 476-3551), downstairs from the former iconic Studio 54 disco. The casual yet elegant subterranean cabaret is billed as a "home away from home for Broadway professionals and their audience." Three shows are presented nightly with dinner options as well as cozy bar seating.
If you're into hanging out, nursing a drink and people watching, New York's lounges accommodate all tastes. The Campbell Apartment (Midtown East/(212) 297-1781) in Grand Central Terminal exudes the luxury and wealth of a bygone era as moneyed patrons sip cocktails and unwind amid elaborate Italian decor. At Employees Only (W. Village/(212) 242-3021), a lively spot reminiscent of a speakeasy, old-school bartenders painstakingly prepare lip-smacking libations for the carefree crowd (the daiquiris are legendary). Artful mixologists design enticing concoctions—with fresh-squeezed juices, of course—at the sleek Pegu Club (SoHo/(212) 473-7348).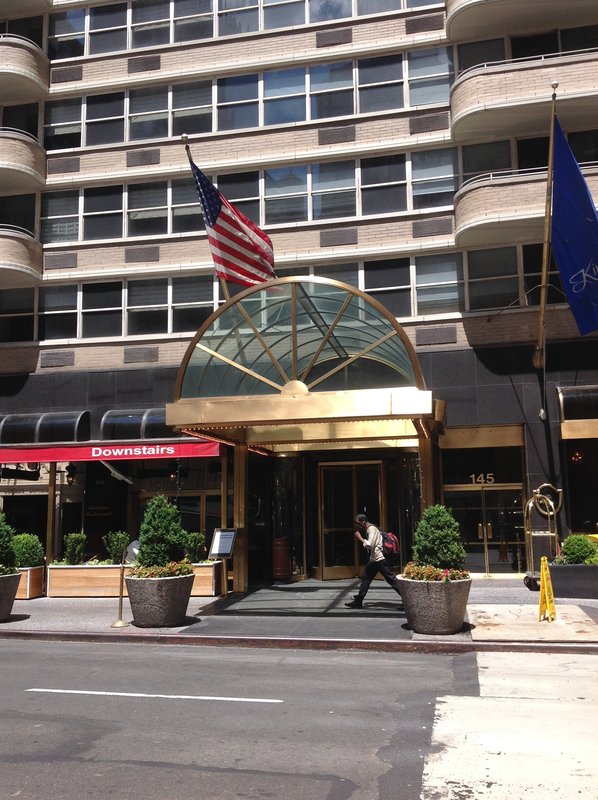 AAA/Inspector 592
Those with a short attention span should check out The View (Midtown West/(212) 704-8900) atop the Marriott Marquis in the heart of Times Square. On the 48th floor, the city's only revolving restaurant turns 360 degrees every hour. At the Hyatt Centric Times Square New York (Midtown West/(646) 364-1234), you can gaze upon the Empire State Building and other illuminated skyscrapers from Bar 54, reputedly the city's tallest rooftop lounge. For the most dazzling views, it's worth waiting for a seat on the open-air terrace. Simply called Upstairs, the rooftop bar at The Kimberly Suite Hotel (Midtown East/ (212) 888-1220) features retractable glass ceilings and walls, ambient heated floors and a main room that is as elegant in the winter months as it is sunny in the summer season.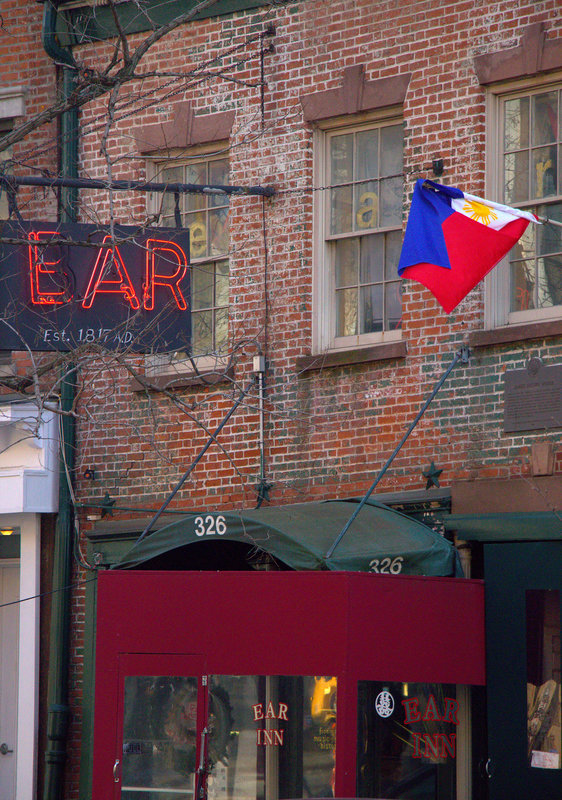 flickr / CC BY SA/Jeff Dunn
A departure from the typically chic watering holes in its neighborhood, Ear Inn (SoHo/(212) 226-9060) is a tried and true 1870s pub where you can relax and appreciate a nice cool Guinness. Professionals eager for a draft to top off a hectic workday gather around the handsome bar at The Ginger Man (Murray Hill/(212) 532-3740) to indulge in the unsurpassed brewski selection. Lovers of fine Belgian beer won't mind the bare bones ambience at Vol de Nuit (W. Village/(212) 979-2616), a dimly lit local haunt mostly occupied by Village hipsters.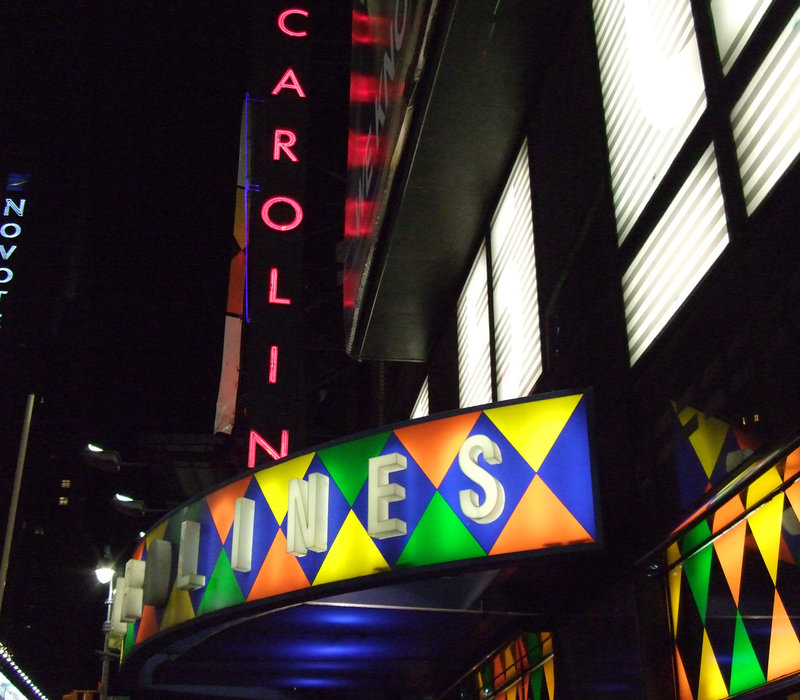 flickr / CC BY SA/Kim
Both novice comedians and masters of the profession frequent Big Apple comedy clubs; contact the establishment to see who's on next. No matter what type of venue you land in—be it a low-ceilinged basement that has seen better days or an upscale cabaret with plush seating—you're sure to be treated to an evening of laughs and outrageous antics. The 300-seat Carolines on Broadway (Times Square/(212) 757-4100) and Gotham Comedy Club (Chelsea/(212) 367-9000) are large room formats that have hosted televised acts. Although it's cramped and underground, Comedy Cellar (W. Village/(212) 254-3480) is a Village institution that showcases several comics performing brief sets—you never know who you'll see, since top names like to stop by and try out new material.
New York is the perfect place for a dose of improv, where interactive comedians base scenes on suggestions from the audience or create hilarious routines on the spur of the moment. Terms like "smallish," "bare-bones," "unglamorous" and "dark" have been used to describe some of these clubs, but don't let this keep you away—many pros got their start in improv and you're just as apt to experience side-splitting laughter in this genre. You'll discover improv troupes at Chicago City Limits (Upper East Side/(212) 888-5233), National Comedy Theatre (Garment District/(212) 629-5202) and Upright Citizens Brigade Theatre (Hell's Kitchen/(212) 366-9176).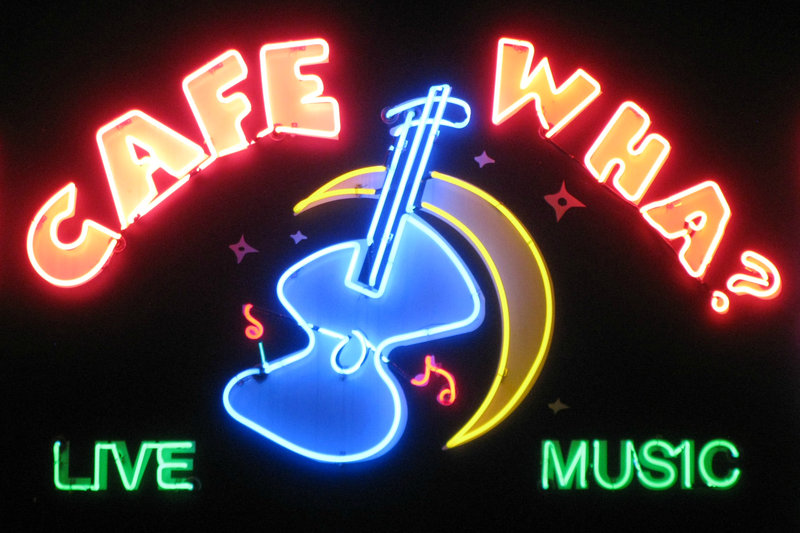 flickr / CC BY /Eden, Janine and Jim
Gotham's dance clubs don't start hopping until after 11 p.m. Dylan, Hendrix, Springsteen and other rock sensations began their rise to fame at Café Wha? (W. Village/(212) 254-3706). Locals say it can get a tad touristy, but word has it that the rocking house bands more than compensate. On the sunken dance floor at Cielo (Meatpacking/(646) 543-8556), 20-somethings grind to the beat of innovative tunes cherry picked by cutting-edge DJs—beware the velvet rope. The crowd changes nightly at S.O.B.'s , or Sounds of Brazil (SoHo/(212) 243-4940). With a wide range of soulful sounds—African, Latin Alternative, Urban, Reggae and Salsa to name a few—just about anyone can get a groove on at this high-energy funfest that should be on your list of fun things to do with friends.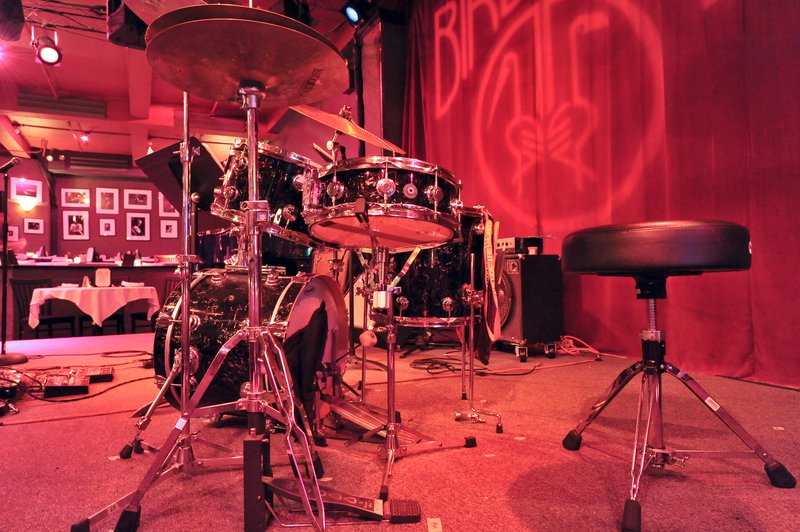 flickr / CC BY/Jazz Guy
On the jazzier side of things, saxophonist Charlie Parker, nicknamed "Bird," served as the inspiration for Birdland (Midtown/(212) 581-3080), an elegant venue with keen acoustics that has seen its share of legends and continues to draw industry greats and New York's finest musicians. Blue Note (W. Village/(212) 475-8592) is a popular club known for softer jazz sounds, bluesy tunes and up-close views of big-name entertainers—however, you'll pay for the proximity with sky-high prices. At The Iridium (Midtown West/(212) 582-2121) some of the best jazz artists in the world command the stage for weeklong engagements. Jazz Standard (Gramercy/(212) 576-2232) never disappoints, as performers deliver mainstream tunes with superb acoustics just a stone's throw away from a sophisticated audience. If you get hungry during a performance, there's no need to search nearby restaurants. Succulent ribs and other menu items provided by adjacent Blue Smoke Barbecue only enhance the delicious experience.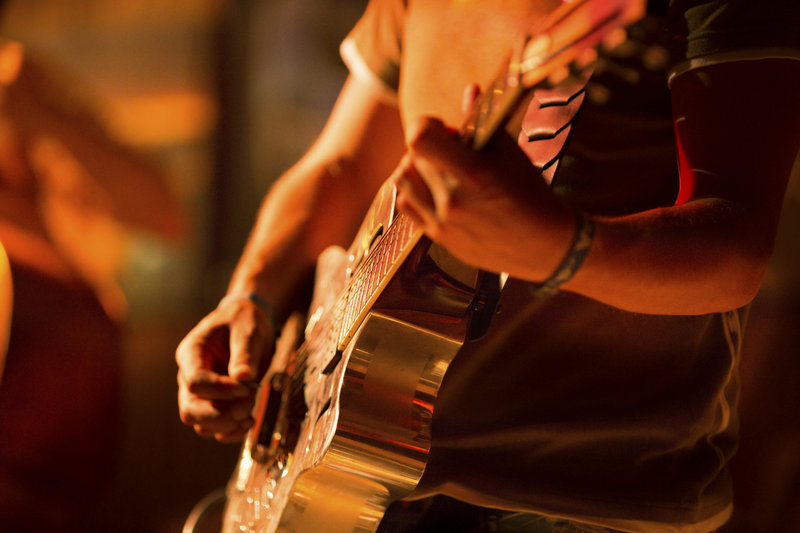 deepblue4you/iStockphoto.com
Although lighting up a cigarette indoors is actually a thing of the past here due to non-smoking laws, at Smoke Jazz & Supper Club (Upper West Side/(212) 864-6662), you can still enjoy good-value jazz in casual, cozy digs complete with comfy couches and talent ranging from newly emerging to top name. Whether you drop in to see the stellar house band or headline blues acts, you'll appreciate reasonable cover charges along with the candlelit glow and laid-back vibe at Terra Blues (W. Village/(212) 777-7776). The mecca of serious jazz connoisseurs, Village Vanguard (W. Village/(212) 255-4037) has been a fixture in the New York jazz scene since 1935. Industry legends such as John Coltrane and Miles Davis made their mark here, so excuse the cramped seating and savor sublime improvisations from accomplished acts or solid local talent. Arrive early to nab a table with good visibility. The legendary Vanguard Jazz Orchestra plays most Mondays.
New York rock clubs are not only fun places to go but also magnets for record company scouts seeking new blood. Don't be put off by the dive bar ambience at Arlene's Grocery (Lower East Side/(212) 358-1633), a haven for indie bands. A civilized, laid-back crowd hangs out at Mercury Lounge (Lower East Side/(212) 260-4700), highly regarded for first-rate entertainment delivered by a remarkable sound system. Pianos (Lower East Side/(212) 505-3733) lures a mixed bag of clientele—punkers, hipsters and suburbanites bounce between the upstairs, where a DJ holds court, and the back room commanded by garage rock bands.