New York City Travel with Kids
Under 13 Girls squeal in excitement at American Girl Place (609 Fifth Ave.), where dolls are decked out in fashionable accessories and can visit the hospital or hair salon.
Broadway typically runs plays suitable for the 12-and-under set—"The Lion King," "Matilda" and "Cinderella" are safe bets. If you're planning to vacation in March, order tickets for the New York International Children's Film Festival, offering engaging entertainment in a variety of genres at several venues.
Hands-on exhibits capture the imaginations of little ones at the Children's Museum of Manhattan (212 W. 83rd St.), inspiring creativity, learning and just plain fun. The Brooklyn Children's Museum (145 Brooklyn Ave.) is also a great destination for kids and their families to bond as they explore subjects like the arts, science, environment and culture. While in Brooklyn, check out Brooklyn Bridge Park in the DUMBO neighborhood and take a ride on Jane's Carousel. A jewel box-like pavilion houses this magnificently restored carousel dating back from 1922.
After a Midtown shopping excursion, forget fancy restaurants and reward patient kids with a trip to Serendipity 3 (225 E. 60th), where the frozen hot chocolate, old-fashioned sundaes and other decadent treats are sure to delight. Just a stone's throw away, Dylan's Candy Bar (1011 Third Ave.) is a Willy Wonka wonderland with jellybeans, lollipops, chocolates and all sweet things imaginable.
Teens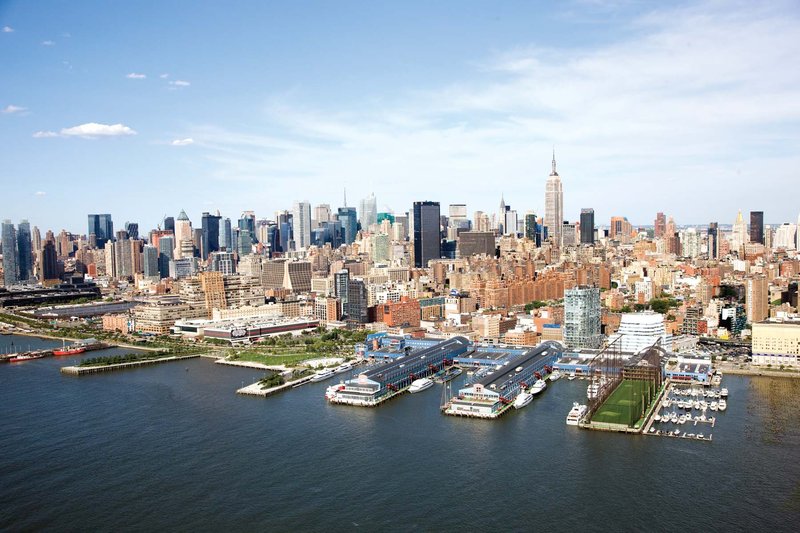 Chelsea Piers/Fred George
Active teens into adventure travel have a blast at Chelsea Piers (100 11th Ave.), a waterfront sports village that also does a fine job of pleasing parents. Popular diversions include ice skating rinks, a bowling alley, batting cages and a 30-foot-high rock climbing wall constructed especially for minors. Junior duffers are intrigued by golf-swing simulators and by an outdoor driving range overlooking the Hudson River.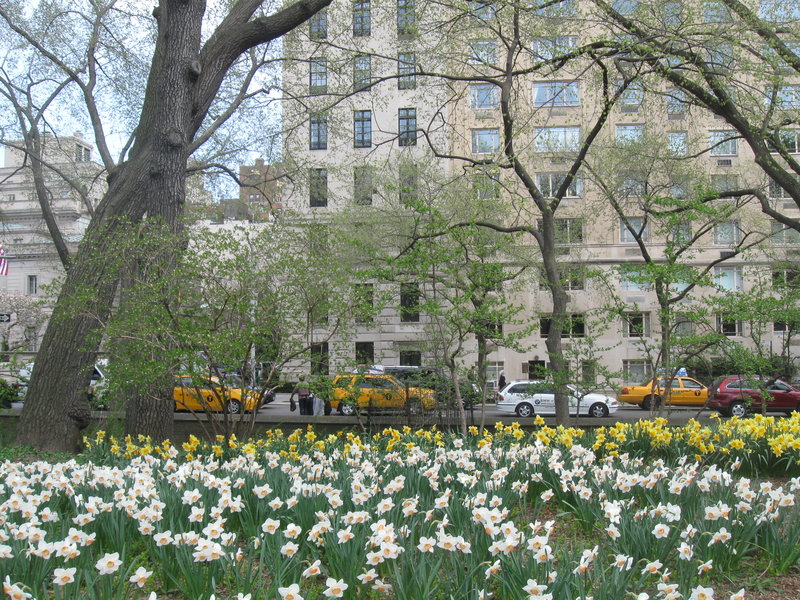 AAA/Greg Weekes
Given the fascination that today's youth has with movies and videos, the Museum of the Moving Image in Queens (36-01 35th Ave.) inspires with vintage equipment and film-related articles such as a genuine Yoda from "Star Wars" and molds used to build a King Kong action figure. Visitors can also learn about the creation of TV shows, movies and digital entertainment. Upper Manhattan's Central Park has many enticements for teens looking for different things to do, from the more basic pleasures of street music performances to a number of extraordinary landmarks. The antics of sea lions and penguins provoke lots of laughs at the zoo, while some relish the pilgrimage to Strawberry Fields , John Lennon's memorial on the park's west side between 71st and 74th sts.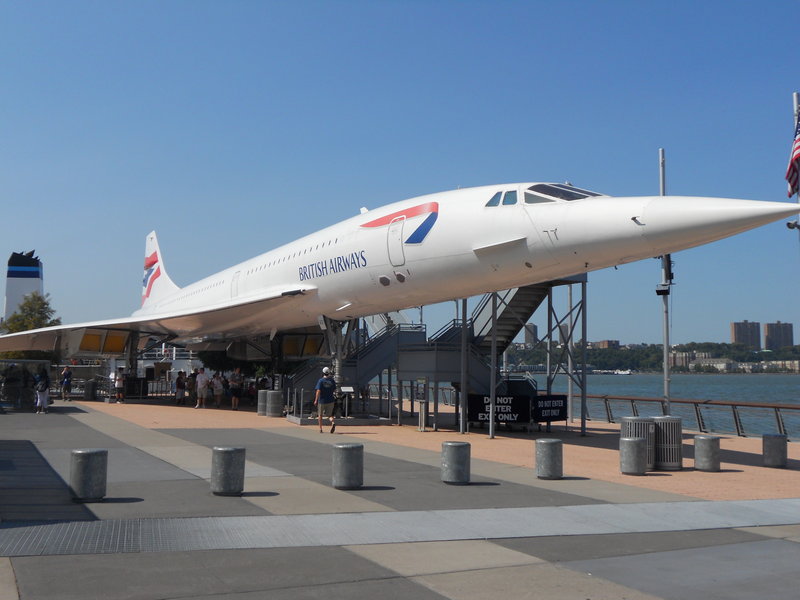 AAA/Inspector 514
With the East River as a shimmering backdrop, South Street Seaport offers bike rentals, water taxi access and historic ships available for touring. Circle Line Cruises (Pier 83, W. 42nd St.) provides a variety of sightseeing tours, and Intrepid Sea, Air & Space Museum (W. 46th St. & 12th Ave.) showcases the famous aircraft carrier docked on the Hudson's Pier 86.
What to Do for All Ages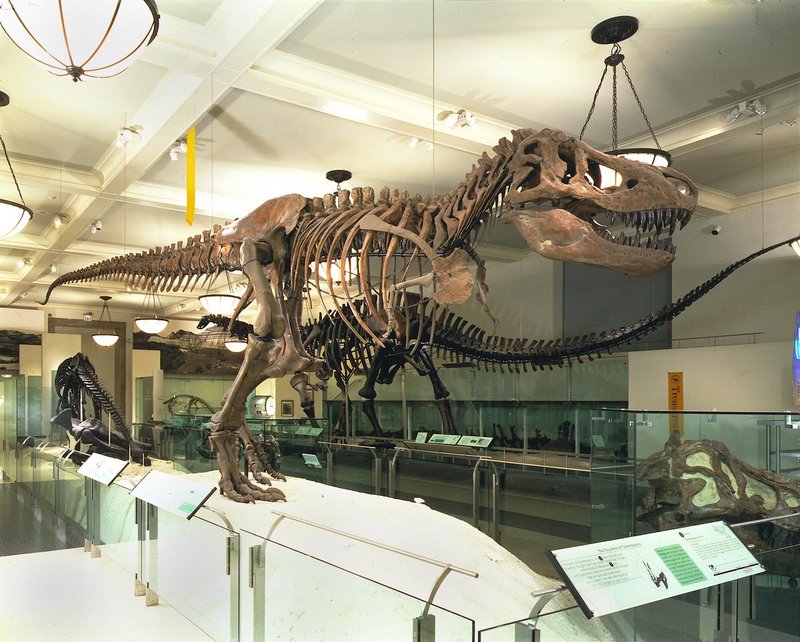 American Museum of Natural History
Take the family to the American Museum of Natural History (Central Park West at 79th St.), where all ages can discover and learn. Who wouldn't be awed by the towering T. rex and other dinosaur fossils? And if that's not enough, you can check out a gigantic blue whale model suspended from the ceiling or take a peek at some Komodo dragon lizards.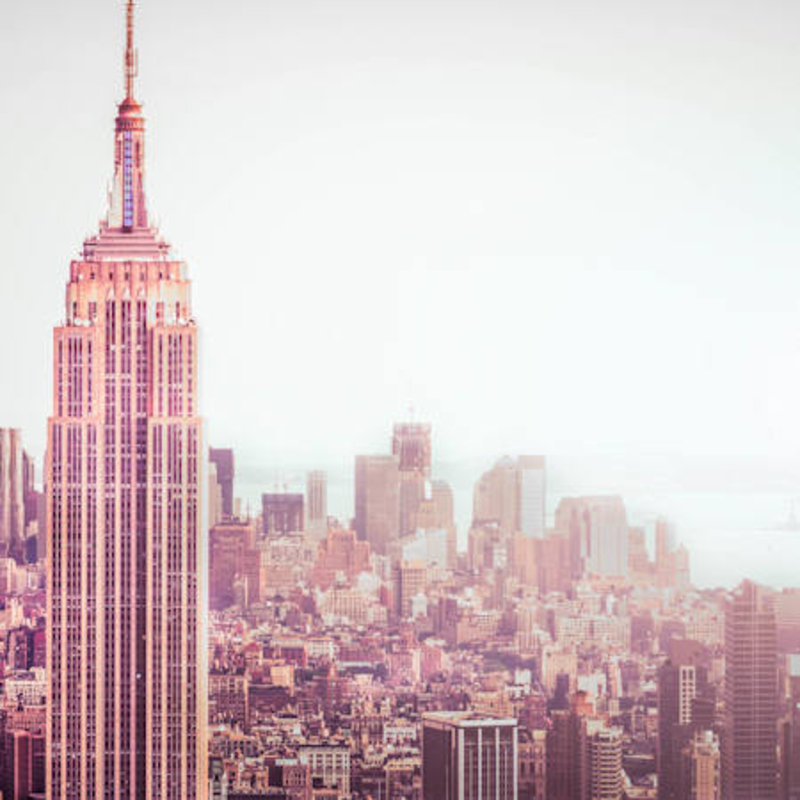 franckreporter/iStockphoto.com
Riding the elevators to lofty heights in the Empire State Building (350 Fifth Ave.) mesmerizes all ages. The 102nd floor observatory enchants youngsters by letting them inspect points below through high-powered binoculars.
Shutterstock.com/littleny
Seasonal events such as the New York City St. Patrick's Day Parade beckon all ages. Macy's thrills the masses with both its 4th of July Fireworks and Thanksgiving Day Parade . And the holiday spirit prevails with the Rockefeller Center Christmas Tree Lighting and the Radio City Christmas Spectacular .