Shopping in PhiladelphiaSure, big name department stores like Macy's and Nordstrom are available at the area malls. But those on the hunt for fabulous finds during a vacation know that the heart and soul of Philly shopping lies in its unique neighborhoods and its nearby suburbs.
Oh, and did we mention that there's no sales tax on clothing or shoes in Pennsylvania?
Even if you're not in the market, Center City's quaint Antique Row, bordered by Locust and Lombard streets from 9th to Broad streets, delights with its engaging window displays. Here, anything goes, from kitschy bargains to refined elegance: You can pick up an unusual $4 china plate or a $40,000 Chippendale highboy, barter for a mustache cup or negotiate for a priceless silver service. Historic samplers and needlework are the specialty at M. Finkel & Daughter (936 Pine St.), while stained glass and porcelain entice at Kohn & Kohn Antiques (1112 Pine St.).
The section of Chestnut Street from 8th to 18th streets is a busy corridor where Philadelphians find a mixed bag of stores in a range of tastes.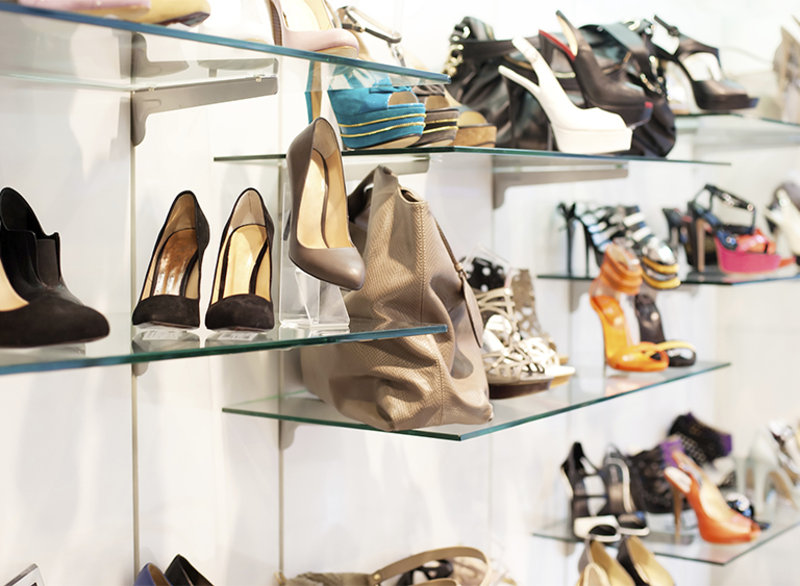 97/iStockphoto.com
Bargain shoppers and fashionistas head toward Bloomingdale's Outlet within Center City's Shops at Liberty Place (1625 Chestnut). With nearly 23,000 square feet of women's, men's, children's and home goods at discounts of 20 to 70 percent off to choose from, there's almost nothing you can't find. The urban mall with the typical retail potpourri is further enhanced by a stunning glass atrium.
Fun things for couples to do include a visit to Lapstone & Hammer (1106 Chestnut) is a fashionable man's paradise, with both high-end sneakers and Italian leather products, as well as men's grooming products. Athletes and sports fans sprint to Mitchell & Ness (1201 Chestnut) to ogle the amazing collection of reproduction pro jerseys and jackets. It makes sense to open a flagship store of Five Below (1529 Chestnut) just blocks from its headquarters on a grand scale—this one in a two-story 1915 theater is nearly twice as big as all the others, selling all of its goods for $5 or less. International clothier Uniqlo (1608 Chestnut) has three stories of functional, simple men's, women's and kids fashions to explore. If you'd like to create a tranquil, cool, space of your own at home, step into The Shade Store (1725 Chestnut), which expanded to Philadelphia from its New York space in 2015.
The Market & Shops at Comcast Center, farther north at John F. Kennedy Boulevard and N. 17 Street, has a handful of shops and local restaurants catering to downtown office workers.
Jewelers' Row, on Sansom between 7th and 8th streets (between Chestnut and Walnut streets), is Center City's diamond district, second in size only to New York's and reputedly the nation's oldest. You'll surely find a trinket to take home from your trip that tickles your fancy in this treasure trove of shops, many operated by the same Philadelphia families for generations. Don't buy on first impulse—checking out the competition generally pays off, since many of the jewelers do offer discounts.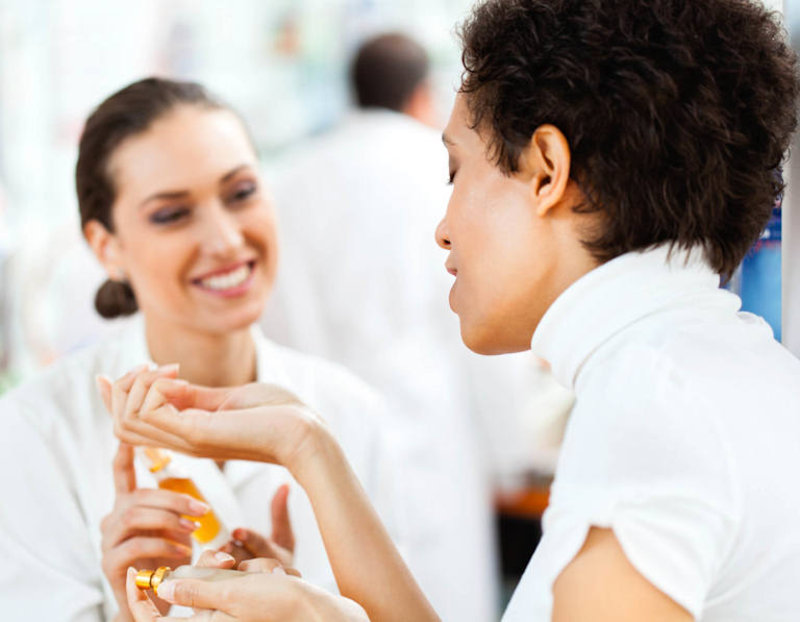 fotostorm/iStockphoto.com
Those inclined toward high-end tidbits land in the Rittenhouse Square area, in a class all its own. As you browse along Walnut Street from Broad to 20th, you'll come across fashion-forward designs at Diesel, Urban Outfitters (originally launched in Pennsylvania) and a multitude of other chic retailers. For some great deals, peruse the sale racks in the lower level of Anthropologie (1801 Walnut), another sophisticated chain born in the Keystone State. Pricey designs with an edgy flair are all the rage at Joan Shepp (1811 Chestnut), while Boyds (1818 Chestnut) is the arbiter of classic elegance amid upper crust digs complete with chandeliers.
Wondering where to eat? Savor some lunch or the luxury goods of Tiffany & Co. and other upscale merchants at Shops at the Bellevue, (Broad and Walnut streets). The Apple Store (16th and Walnut) draws the technically savvy masses into its packed quarters.
Even more style moved in in 2015; try Shop Sixty Five (128 S. 17th St.) for expertly curated womenswear, denim and accessories by stylist Linda La Rosa Bidlo; and the trendy Skirt boutique (212 S. 17th St.) where you can work with a stylist to create a perfect wardrobe.
Shoppers looking for something a little more worldly in their home goods, beauty products and stationery will be thrilled to hear that Japanese goods seller Rikumo has moved and expanded from its Spring Garden store to a shop in Center City (1216 Walnut).
Foodies must stop by nearby restaurants at the happily bustling Reading Terminal Market (12th and Arch streets), a cornucopia of palate-pleasing sensations. Indulge in a steaming cheese steak, freshly baked soft pretzels, succulent pastry and other culinary treats. (Hint: It's also an affordable breakfast stop.) The Hard Rock Cafe Philadelphia, is located nearby at 12th and Market streets.
For a slice of history with your purchases, duck into Macy's Center City in the Wanamaker Building (1300 Market St.), where you are serenaded by the music of the Wanamaker Grand Organ as you shop. Out-of-state visitors get extra discounts.
Young hipsters love to pop into the trendy emporiums clustered about Old City to search for modish clothes, new age home designs and vintage furniture. This neighborhood just north of Independence National Historical Park also is dotted with some of the most happening galleries in Philly's art scene. If you're around and searching for things to do this weekend, you can sample wine and hors d'oeuvres during the "First Friday" evening of the month, when galleries host an open house that turns into a wandering street party. The Bourse, a renovated 1895 grain and stock exchange just across from the Liberty Bell, at 21 S. 5th St. is a good place for tourists to pick up some souvenirs. Weary shoppers seek refuge in the food court, a comfortable oasis within a stylish multilevel atrium.
Those in the know who also want to feel good about themselves when they shop stop into The Wardrobe Boutique (1822 Spring Garden St.), near the Philadelphia Museum of Art. Proceeds from sales of the gently-used clothing and accessories goes to help local women - and these designer duds can perk up any closet.
South Street, just south of Society Hill, has an eclectic assortment of funky shops with unique baubles. If you're into vintage and have a hankering for the exotic, this is your turf—the scene heats up at night. You can't help but notice Philadelphia's Magic Gardens , a folk art gallery and sculpture garden housed within a whimsical building adorned with mosaics. Antique hounds should note that a few dealers branch off the main drag.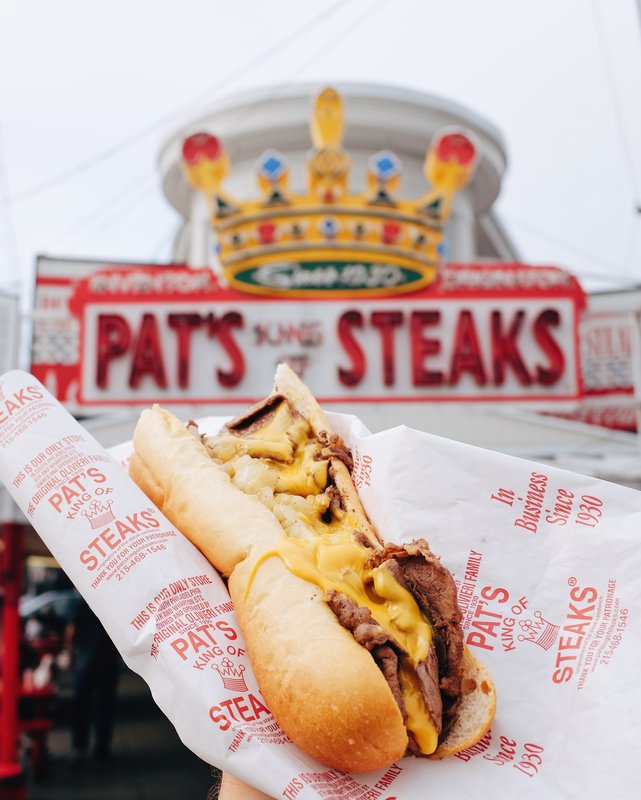 PHLCVB
Head a little farther south and you'll come across the Bella Vista neighborhood, home of the 9th Street Italian Market, a place that should be included in all vacation packages. Running along 9th from Wharton to Fitzwater streets, the market tantalizes your senses with the aromas of garlic and freshly baked bread along with the colorful displays of fresh vegetables, pastas, spices and cheeses. For culinary delights sure to tease your taste buds, stop by Di Bruno Bros., a foodie haven brimming with cheeses and other gourmet specialties. The market's a great lunch spot—roasted garlic pizza is a hit at Sarcone's, while locals swear by both Pat's King of Steaks and Geno's Steaks for mouthwatering cheese steaks, a short jaunt south down 9th Street. Fabric Row, at S. 4th Street and Fitzwater, is a hub of textile-related concerns featuring custom draperies, tailors, designer fabrics and sewing supplies. Also in South Philly is the new Miss Demeanor (1729 E. Passyunk), in the old Tom's Prime Meats building—though it's been transformed from a butcher shop to a place for fair-trade dresses and other made-in-America women's clothes.
In Philadelphia's Northern Liberties neighborhood, a few blocks north of the Old City, the Piazza at Schmidt's Commons (2nd Street and Germantown Avenue) is a landscaped open-air plaza surrounded by art studios and boutiques; it's also the site of concerts, festivals and other events. Liberties Walk, 1040 N. American St., is a pedestrian walkway that travels past boutiques and restaurants.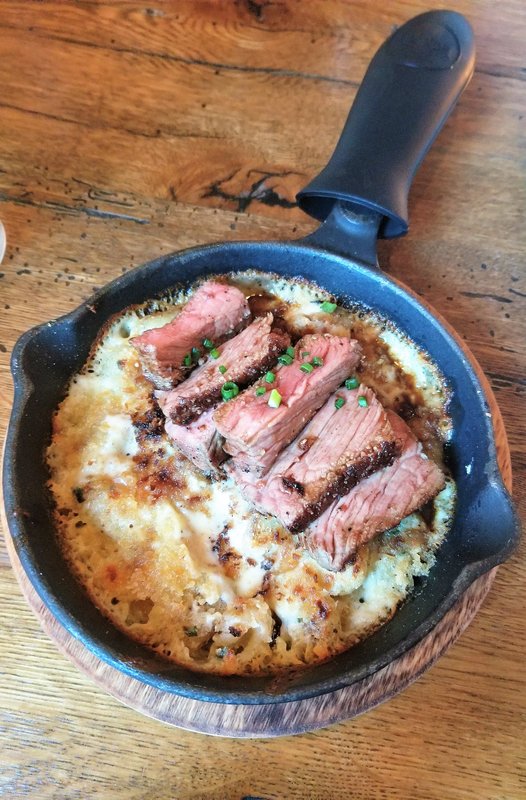 AAA/Inspector 593
On the fringes of Philly, wander the charming cobblestone streets of pretty Chestnut Hill during your vacation and relish the assortment of some 125 shops. An easy trip from downtown, this northwest enclave with a moneyed vibe attracts those on the prowl for art and antiques, suburbanites out for a spin, and those just happy to park in a quaint café and do a little people watching. Individually owned boutiques touting specialized merchandise co-exist with established chains. Some 7 miles northwest of Center City, Main Street Manayunk offers an assortment of galleries and shops interspersed with restaurants. You can browse for home furnishings, jewelry, boutique-style fashions, and vintage and consignment finds.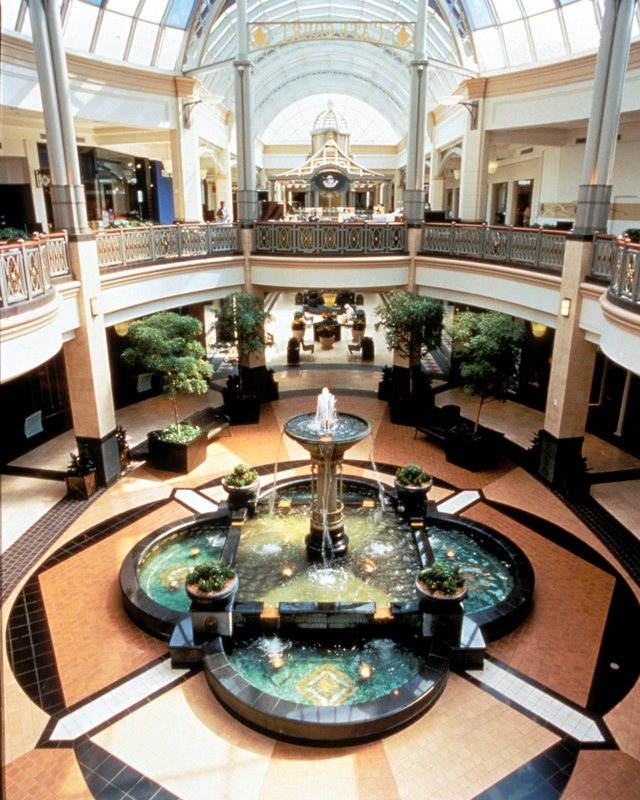 PHLCVB
If you only visit one suburban shopping mall, make it the King of Prussia (US 202 at Schuylkill Expressway), a monstrous labyrinth of stores that makes fighting traffic almost worthwhile. Reputedly the East Coast's largest, the megamall features more than 350 restaurants, services, shops and major anchors, including Bloomingdale's and Neiman Marcus.