Seattle Travel with Kids
Things to Do With Kids Under 13 At the award-winning Woodland Park Zoo (5500 Phinney Ave. N.), animal lovers can get nose-to-snout with ocelots, grizzly bears, orangutans and other wild residents, where animals roam in impressive naturalistic habitats. On rainy days, the Zoomazium offers nature-themed indoor activities and climbing structures for tots with extra energy to burn.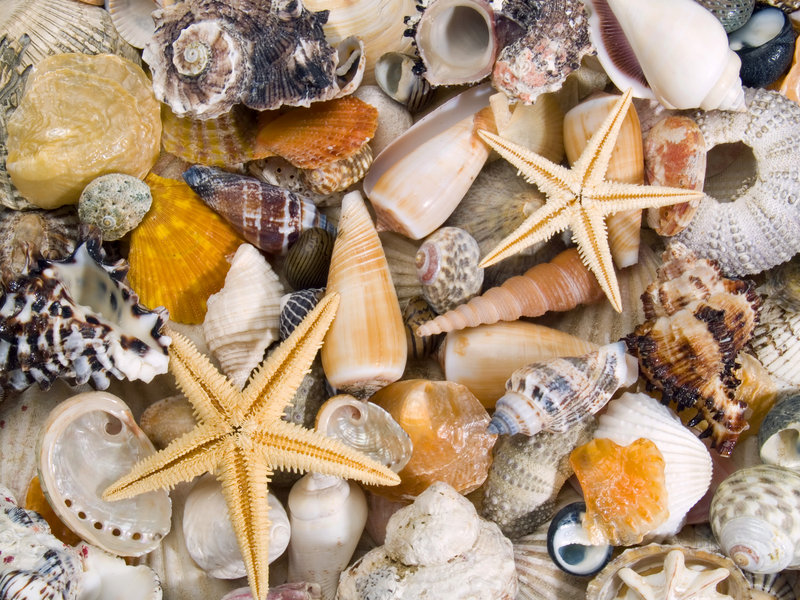 mushakesa/iStockphoto.com
Other fun places to go include the lush meadows and shaded nature trails at Carkeek Park (950 N.W. Carkeek Park Rd.), where a giant salmon-shaped slide and views of both the Olympic Mountains and Puget Sound beckon. Curious kids can explore tide pools and hunt for seashells at a small beach area, and little ones will get a kick out of waving to train conductors from an elevated pedestrian bridge over the railroad tracks.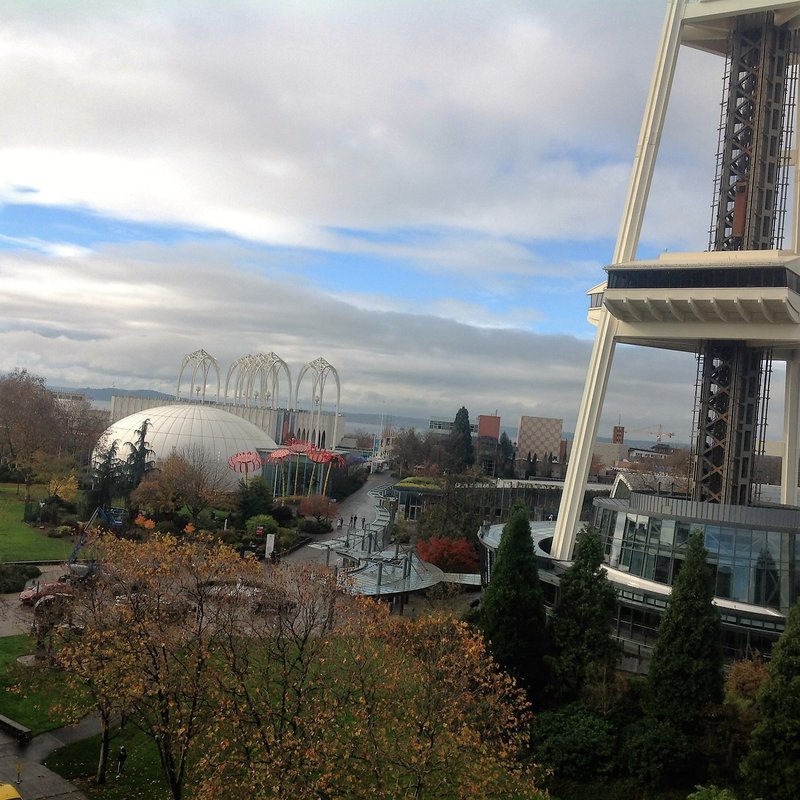 AAA/Inspector 31
One of the most family-friendly spots to spend a day is Seattle Center (305 Harrison St.). When the sun is out, kids can play in the International Fountain and brave the choreographed water jets that burst in time to music. Seattle Children's Museum (305 Harrison St.) offers hands-on, play-based activities and even an art studio. For a thrilling view of the city during your trip, board the Seattle Monorail (picks up next to the Space Needle) and take a quick 2-minute trip to Westlake Center mall.
Things to Do With Teens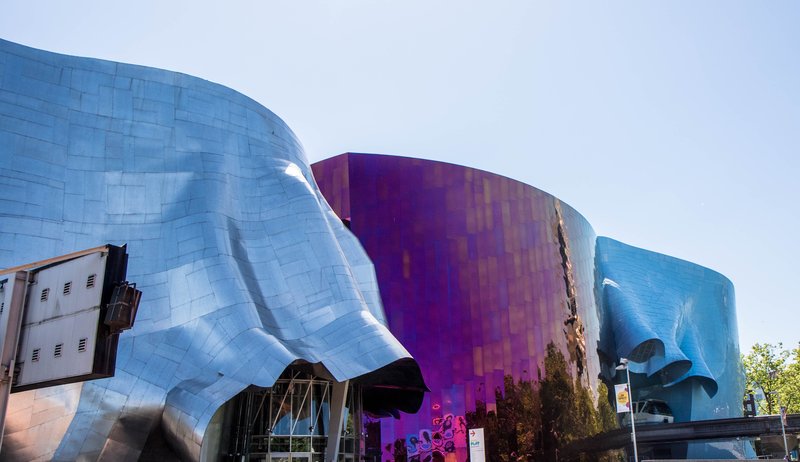 flickr/Josh Grenier
Seattle Center's MoPOP (Museum of Pop Culture) (325 5th Ave. N.) is the place for teens who speak the language of Jimi Hendrix, the Rolling Stones and other music legends. Interactive exhibits give budding musicians a chance to perform on stage in front of a virtual audience or create a recording in a studio.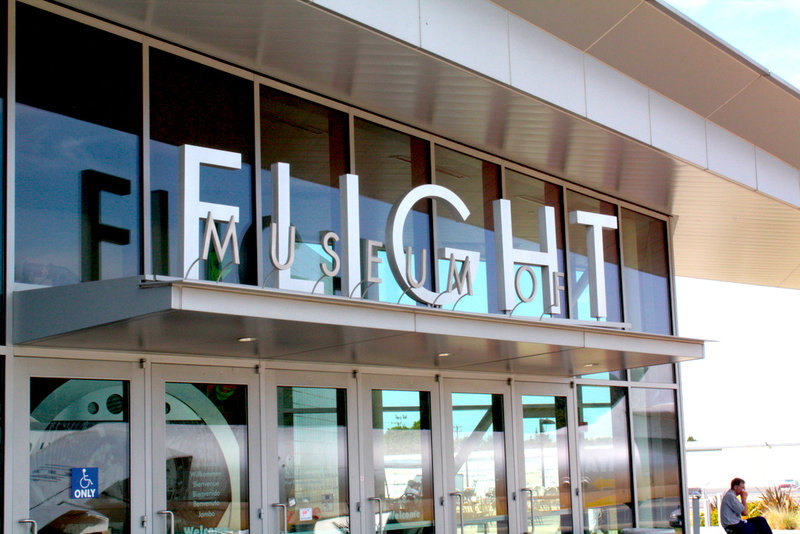 flickr/Andrew Kalat
Aviation enthusiasts will find a million things to learn and explore at The Museum of Flight (9404 E. Marginal Way S.), where full-size aircraft and hands-on exhibits explore aviation history. Climb aboard a retired Air Force One 707 jet, or tour the interior of a Concorde supersonic jetliner. The Museum of Flight Tower teaches the basics of air traffic control, and simulators offer flight-ready visitors a chance to pilot a World War I biplane or perform aerial spins in a modern jet.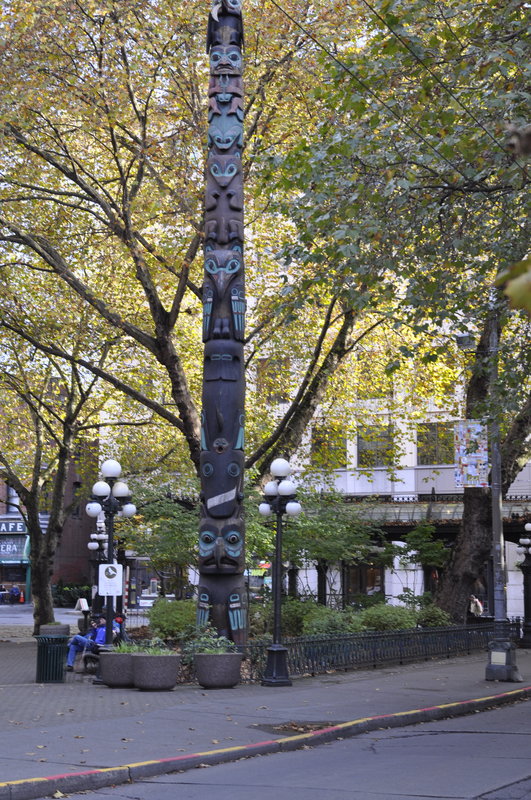 AAA/Photo submitted by Brooke Holt
Did you know there are tunnels and sidewalks below the streets of the Pioneer Square Historic District ? Learn this and other Seattle secrets on a guided, 90-minute walking tour with Underground Tour (608 1st Ave.).
What to Do for All Ages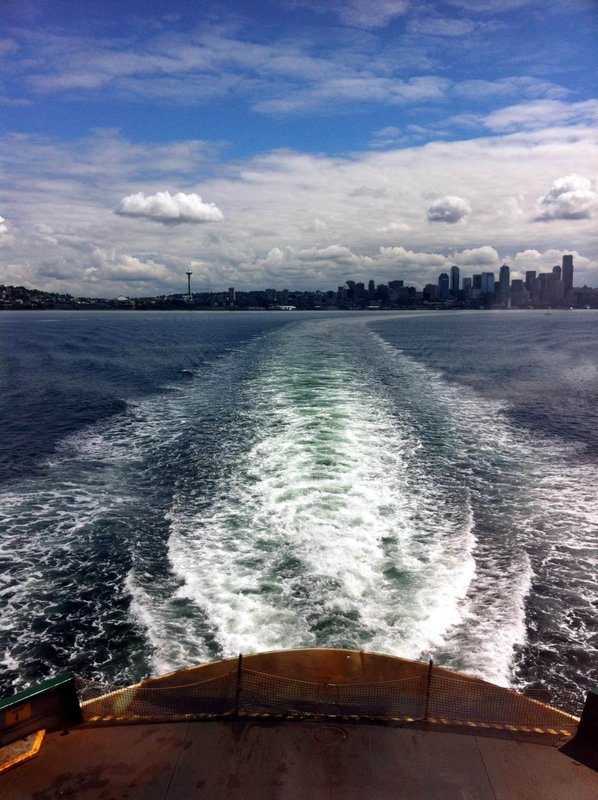 AAA/Inspector 31
Hop aboard the Washington State Ferry (801 Alaskan Way at Pier 52) for a scenic trip across Elliott Bay to Bainbridge Island. The 35-minute voyage provides gorgeous views of the skyline and the chance to spot seals, bald eagles and maybe even whales. If stomachs are rumbling, just a short walk from the Bainbridge ferry terminal are many delicious local restaurants, including The Streamliner Diner (397 Winslow Way E.). Try the homemade biscuits with strawberry jam if you arrive in time for breakfast.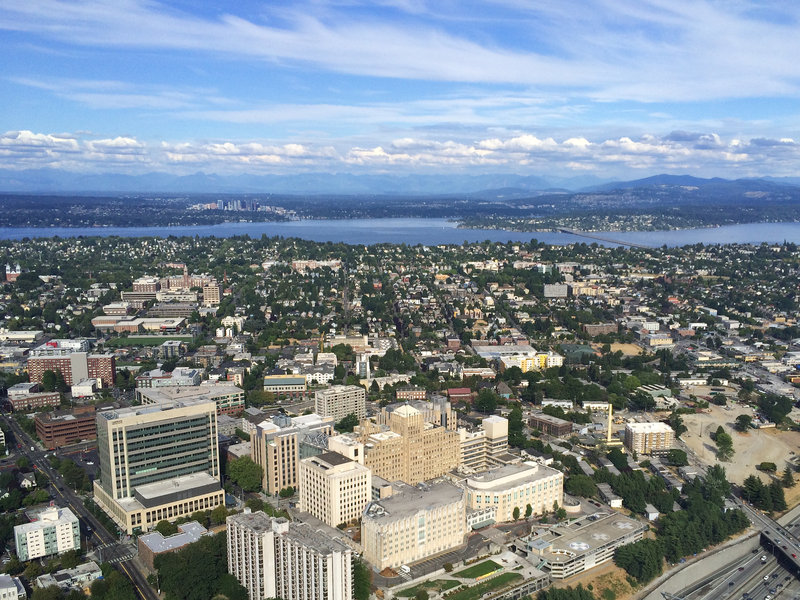 AAA/Katie Broome
Twice as tall as the iconic Space Needle, Sky View Observatory (701 5th Ave.) offers a sky-high viewing area with a can't-miss panoramic view of the city. A series of high-speed elevators will whiz you up to the 73rd floor, where you'll look down on Lumen Field and the Needle—a unique viewpoint to enjoy during your Seattle vacation.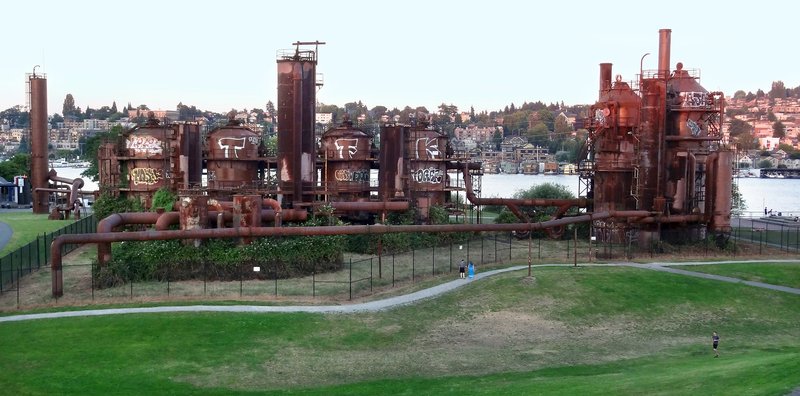 Wikimedia / CC BY SA /WikiPedant
On windy days, the grassy hill at Gas Works Park (2101 N. Northlake Way) provides the perfect spot for kite flying, a favorite outdoor pastime among Seattleites. Views of the downtown skyline from across Lake Union are stunning, and the park's towering, rusting machinery—the 1950s remains of a manufacturing plant originally built to convert coal to gas—makes for some cool photographs.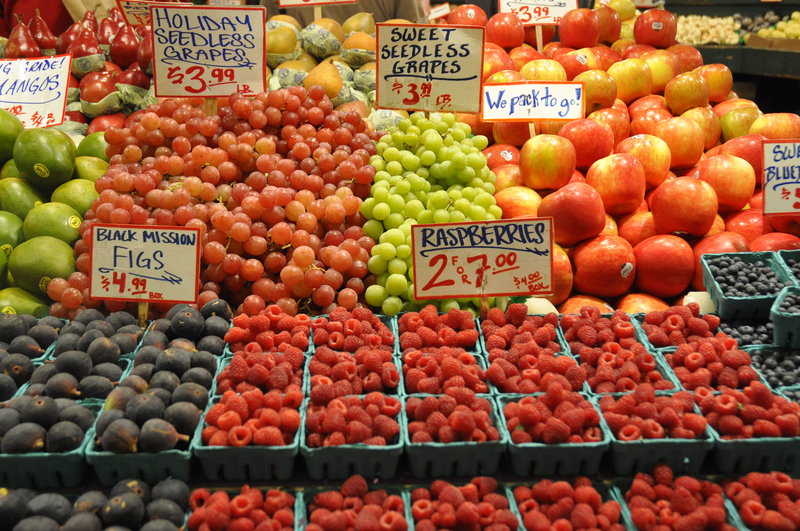 AAA/Photo submitted by Brooke Holt
Rain or shine, there is something for everyone at Pike Place Market (Pike Street and 1st Avenue). Dodge fish thrown through the air in the outdoor fish market, or snap a picture with Rachel, the 550-pound bronze piggy bank known as the market's unofficial mascot. Other kid-friendly curiosities include a magic shop; toy stores; and a brick wall covered entirely in chewing gum.