Best Attractions in Orlando
In a city with dozens of attractions and things to do, you may have trouble deciding where to spend your time. Here are the highlights for this destination, as chosen by AAA editors. GEMs are "Great Experiences for Members."
Walt Disney World Resort®
Without question, Walt Disney World Resort® , a AAA GEM attraction, is the king of family entertainment in central Florida. Four large theme parks beckon, but first-timers and annual repeaters alike know that there is only one place to begin a visit to Disney's magical world—through the gates of Magic Kingdom® Park , the original Fantasyland®. With Cinderella Castle as your landmark, branch off to seven different lands of enchantment—Adventureland®, Frontierland®, Tomorrowland®…you get the idea. All the while you will meet roving, impeccably costumed and coiffed Disney characters eager to pose for snapshots. It's the perfect beginning or ending to your adventure travel experience.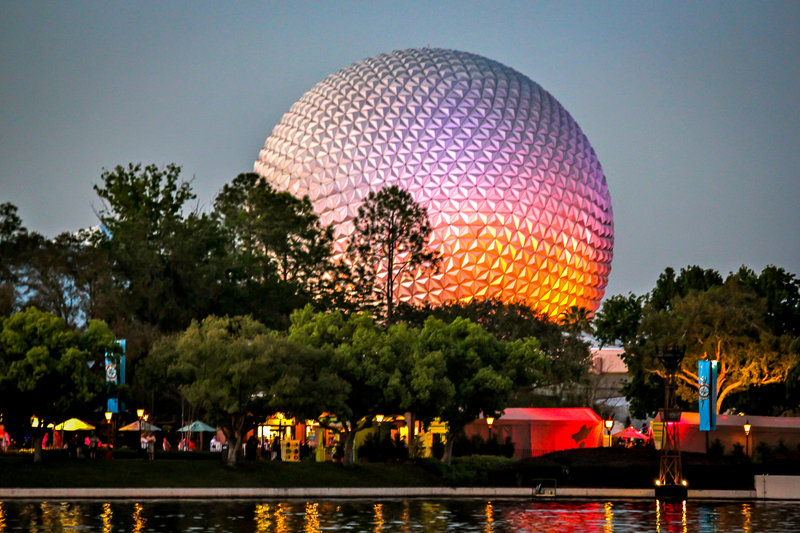 AAA/Inspector 511
The culmination of Walt Disney's vision, Epcot® —Experimental Prototype Community of Tomorrow—imagines a utopian future and lays world cultures at your feet. Part science fair, part geography lesson and part travelogue, this park touts high technology through cutting-edge adventure rides such as Mission: SPACE®, as close as you'll get to experiencing a real blast-off; Test Track® Presented by Chevrolet, where car and rider prove their mettle; and Soarin' Around the World, an aerial sightseeing tour of some of the most breathtaking wonders the world has to offer. Shops, restaurants and exhibits in World Showcase invite visitors on a global spending spree: Have a croissant in a French boulangerie, buy the kids a troll in Norway, and sample stout to the sounds of oompah music in Germany's Biergarten Restaurant.
After you've circled the world and seen the future, plant your feet squarely on terra firma and explore the natural world in Disney's Animal Kingdom® Theme Park . This kingdom's centerpiece—The Tree of Life®, a giant, artificial baobab tree carved with more than 300 animal images—commands the attention of all who enter. Step inside the theater-size trunk to view the 4-D animated film "It's Tough to be a Bug!®" One of the signature attraction here is Africa's Kilimanjaro Safaris® Expedition, a 110-acre animal preserve that is toured safari-style. More adventurous types should seek Expedition Everest—Legend of the Forbidden Mountain® and the mythic yeti.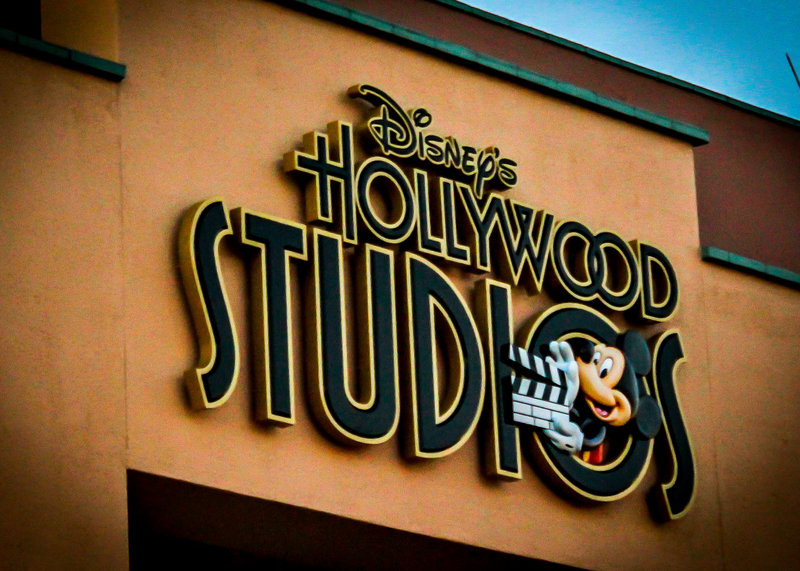 AAA/Inspector 511
With movie-inspired rides and shows, Disney's Hollywood Studios® , the fourth of Walt Disney World Resort's theme parks, provides "reel" escapism in true Hollywood fashion. As you enter the park, take note of the real screams emanating from The Twilight Zone Tower of Terror™. This "elevator" ride lifts occupants 13 floors and scares the screams out of them as it plunges—seemingly out of control—to the ground, then rises and falls repeatedly. Lighthearted "Beauty and the Beast—Live on Stage" captures the essence of the animated film in a whimsical musical that will have you humming its catchy show tunes for days.
Universal Orlando Resort™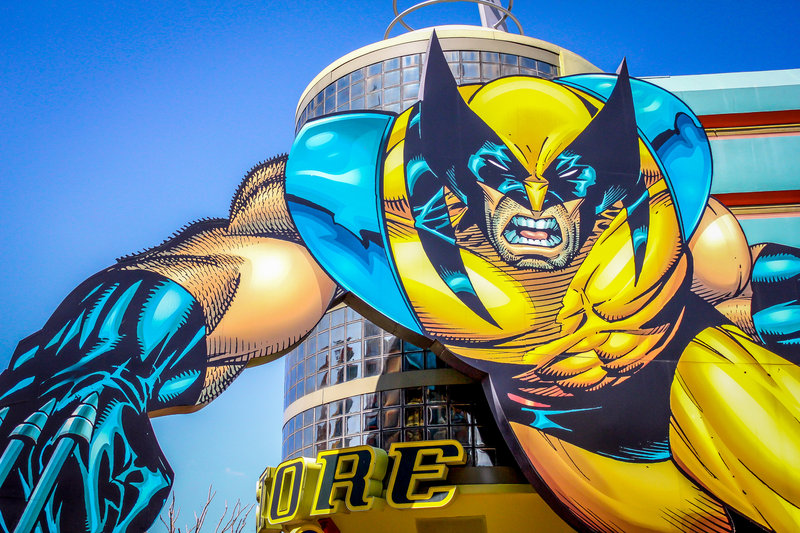 AAA/Inspector 511
Universal Orlando Resort™ , a AAA GEM attraction, has two action-packed theme areas and Universal CityWalk™ , a vibrant, evening entertainment district. Universal Studios Florida™ , the ultimate movie- and television-based experience, features rides that are equal parts exciting, exhilarating, frightening and fun. Universal's Islands of Adventure™ , which has several theme areas, or islands. These two resorts are massive and full of fun things to do, so you may want to give yourself several days to explore them. For the best prices, look for travel packages that include discounted tickets to Walt Disney World Resort® and Universal Orlando Resort™.
SeaWorld Orlando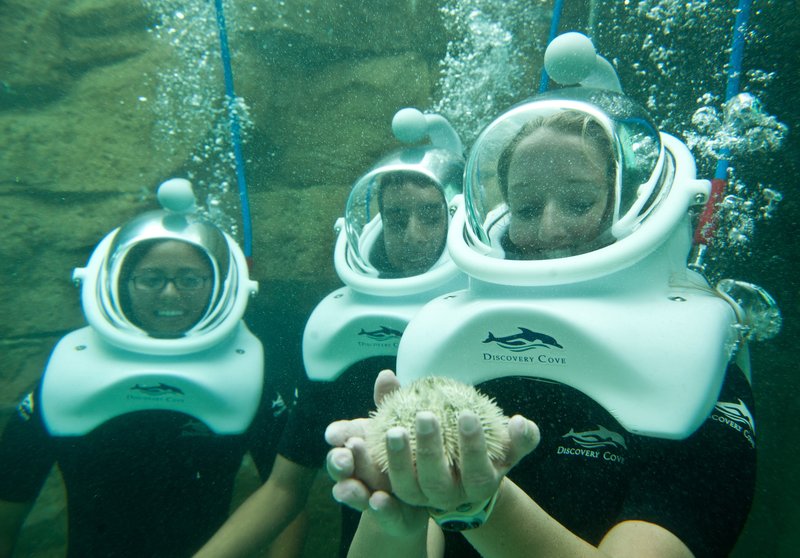 Sea World
SeaWorld Orlando is one of the most fun places to go with friends and family. With nearly every activity centered on the sea and its inhabitants, the multidimensional marine adventure SeaWorld Orlando is every bit as entertaining as its mega-theme-park neighbors. Shamu and his podmates put on a dynamic display of killer-whale power, intelligence and slap-water humor, while a theater troupe of whales, dolphins, birds and humans team up to perform the Blue Horizons show. There's more splash than high-tech flash here, as it should be, and guests will likely get an education without even knowing it. Discovery Cove Orlando is a popular destination that takes marine-life interaction to interpersonal levels with its dolphin encounters. If you've ever dreamed of seeing a sea mammal up close, this is the place for you. SeaWorld Orlando and Discovery Cove Orlando are AAA GEM attractions, and they're great large and small group travel destinations.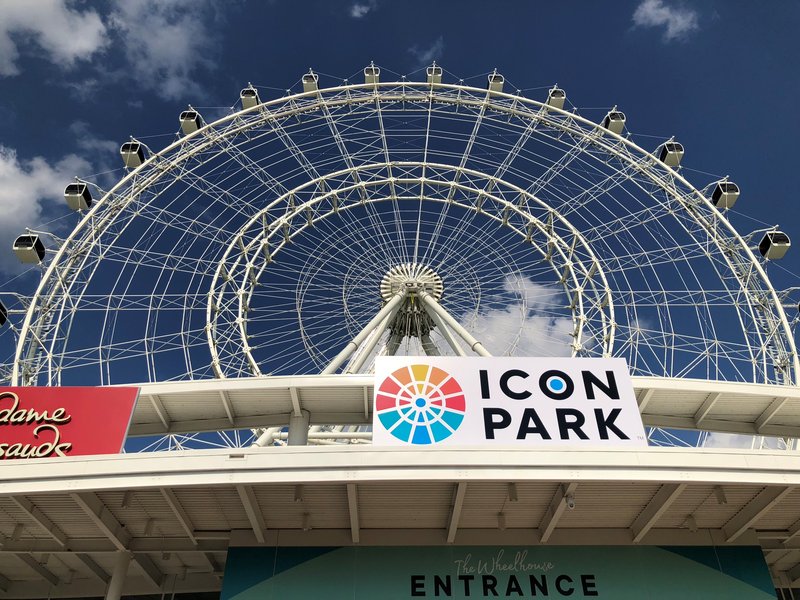 Sherry Mims
More creatures, including sharks and sea turtles, can be spotted at SEA LIFE Orlando Aquarium —one of the attractions open at the ICON Park complex. Then see celebrities in the flesh—or the next best thing—at Madame Tussauds Orlando Wax Attraction . For a real highlight, though, book a ride on the The Wheel for a bird's-eye view of Central Florida.
Where to Eat and Be Entertained
Elaborate dinner shows are Orlando's answer to "dinner and a movie." At these one-stop, family-night-out venues, both the meal and the live entertainment are grand in scale. The feast and the equestrian feats are bold at
Medieval Times Dinner and Tournament
and
Pirate's Dinner Adventure
, two more arena productions.
The country's most comprehensive, and indeed renowned, collection of works by an American designer-cum-artist resides in The Charles Hosmer Morse Museum of American Art , a AAA GEM attraction in Winter Park. Exquisite stained glass pieces by Louis Comfort Tiffany grace open galleries and include windows, jewelry, lamps, objets d'art and the stunning chapel he created for the 1893 World's Columbian Exposition in Chicago; museum founders recovered the chapel from Tiffany's Long Island estate after a 1950s fire and later reassembled it here in its entirety.
If the Morse piqued your interest in art, consider taking in Winter Park's Albin Polasek Museum and Sculpture Gardens , with more than 200 installations on the sculptor's serene, lakeside retirement estate, or the Cornell Fine Arts Museum and its rich collection of American and European paintings; the Cornell is on the Rollins College campus.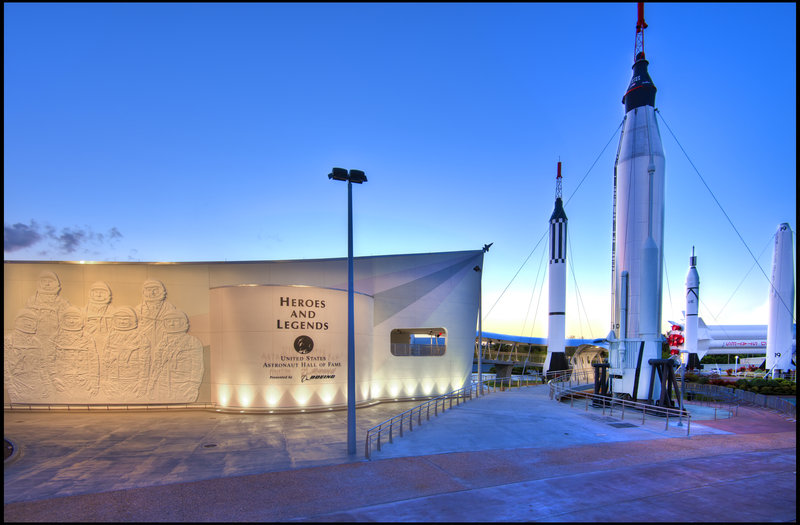 Courtesy of Kennedy Space Center Visitor Complex
Two of the central Florida's blockbuster attractions, both AAA GEMs, lie beyond Greater Orlando but are well within reach on the Atlantic Coast. Kennedy Space Center (KSC) is a working space facility and a showcase for achievements of the U.S. space program. Exciting exhibits, from real rockets to reels of space footage to an authentic piece of Mars, pack the Kennedy Space Center Visitor Complex and the Apollo/Saturn V Center. Bus tours pass the enormous Vehicle Assembly Building (the shuttle "garage") and stop at an observation gantry for a view of the launch pads. Space Mirror Memorial , a sleek granite slab inscribed with the names of astronauts who died in service, moves with the sun to illuminate the names against its mirrored-sky surface, effectively—and quite poignantly—suspending the heroes' names in space.
See all the AAA recommended attractions for this destination.