Best Restaurants in PortlandOur favorites include some of this destination's best restaurants—from fine dining to simple fare.
By Greg Weekes
It stands to reason that a progressive, cosmopolitan city would offer a variety of dining choices, and Portland certainly doesn't disappoint on that front: You can be adventurous, sampling exotic cuisines, or stick to standards done reliably well. And it goes without saying that the seafood is outstanding more often than not. But what really sets Portland apart is its proximity to the Willamette Valley's rich farmlands and vineyards; for local restaurants, the result is an agricultural bounty that's practically at their doorstep. Foodies, rejoice.
A Peruvian Treat
For starters, when was the last time you dined at an upscale Peruvian restaurant? Andina is an explosion of colorful décor and has large windows with a view of the Pearl District's urban bustle. It's a bold-looking restaurant, and bold is a good way to describe the intense, earthy flavors of Peruvian cuisine. Start with one of the house ceviches—artichokes with mushrooms and Peruvian corn or green mango, passion fruit and prawns. Traditional main courses (platos de fondo criollos) include a braised lamb shank slow-cooked with onions, garlic, chiles, cilantro and beer and served with bean stew, or simple but succulent golden-skinned roast chicken with quinoa. A traditional side dish is papas a la huancaina, sliced boiled potatoes topped with a ricotta cheese sauce made spicy with aji chiles. For dessert, try alfajores, Peruvian cookies filled with manjar blanco (sweet, thickened milk) and scented with Key lime. Andina also has a good South American wine list and specialty drinks like Peruvian Pisco, made with white grape brandy.
Make it Moroccan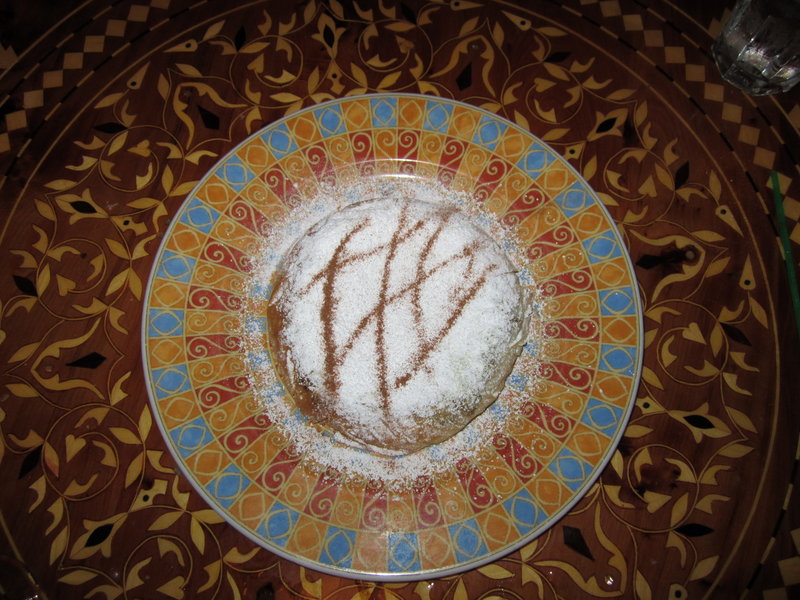 AAA/Inspector 334
Although it looks unassuming on the outside, Marrakesh Moroccan Restaurant is an oasis of lively atmosphere. On a trip here, you sit on comfortable cushions on the floor, surrounded by beautiful Moroccan woven rugs, tapestries and silver urns. Dinner is a several-course feast eaten with your hands, which are bathed in warm water by the server before the meal starts. Lentil soup, salad and appetizers like B'stellela Royale, phyllo dough filled with ground chicken and spices, are followed by a main course (selections might include rabbit or chicken with apricots) and dessert of fresh fruit and aromatic mint tea. Belly dancers add to the fun five nights a week. Marrakesh is a restaurant where everyone always has a good time.
A Twisted Mix of Mexican, Cajun, Latin and Caribbean
Salvador Molly's bills its menu of Caribbean-, Mexican-, Latin- and Cajun-inspired specialties "pirate cookin'" and is one of the most fun, loud and lively local restaurants. It's the kind of place where you snack on peanuts while deciding what to order and toss the shells on the floor. Favorite starters include bollitos, crunchy Caribbean fritters made from mashed black-eyed peas, chopped onions, garlic and herbs. Habanero chile-spiked cheese fritters come with a fiery dipping sauce; if you manage to finish your order and survive you will be added to Molly's "Wall of Flame." Other choices are Ensenada-style fish tacos, a Barbados mac pie (elbow macaroni, four different cheeses, roasted tomatoes and sweet peppers baked in a banana leaf), and chicken or artichoke heart tamales steamed in banana leaves and served with guacamole and pickled onions. Among the tasty Caribbean libations are fruit smoothies and a mango/passion fruit juice squeeze.
Explore Treats from the Sea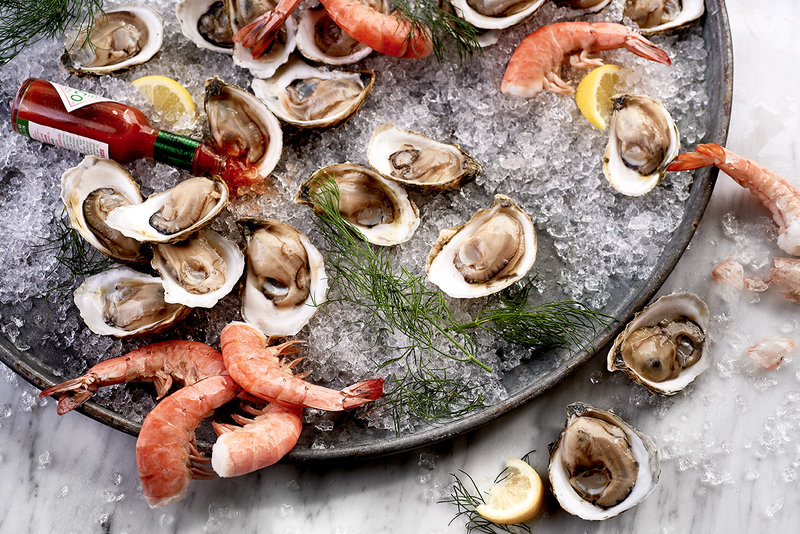 Courtesy of Jake's Famous Crawfish Restaurant
The Pacific Northwest's seafood bounty stars at longtime Portland favorites like Jake's Famous Crawfish Restaurant , which has been in business for more than a century. The seafood here is uncomplicated but uncompromisingly fresh, and the extensive menu changes daily to reflect what's on the market. Start off with oysters on the half shell or a jumbo prawn cocktail. You can't go wrong with signature dishes like the New England-style clam chowder, Oregon Dungeness crab or king salmon roasted on a cedar plank. And crawfish is always available; try the crawfish boil simmered in a spicy bouillon. The bar is a very popular downtown spot to gather for hand-shaken cocktails or a premium beer. And the servers wear white jackets, a rarity these days. There are plenty of reasons why Portlanders so often take out-of-town guests to Jake's.
Dan & Louis Oyster Bar is another venerable (since 1907) seafood establishment. It's a restaurant filled with tradition: Founder Louis Wachsmuth, who began shucking oysters in California at the age of 5, opened a wholesale and retail seafood store in Portland that also served oyster cocktails before branching out into the restaurant business. His son Dan died of influenza at age 27, and his name was added as a tribute. Successive generations of Wachsmuths have kept the business in the family. Savor a plate of pan-fried Yaquina Bay oysters in the main dining room, which resembles the interior of a sailing ship. Other dinner entrées cover the waterfront from Dungeness crab cakes to scallops to broiled halibut or cod. The full-service Old Shucking Room bar has beers on tap and by the bottle. A special kids' menu also makes Dan & Louis a great place to take the family if you travel to the area.
Chow Down on the Best Steak in Town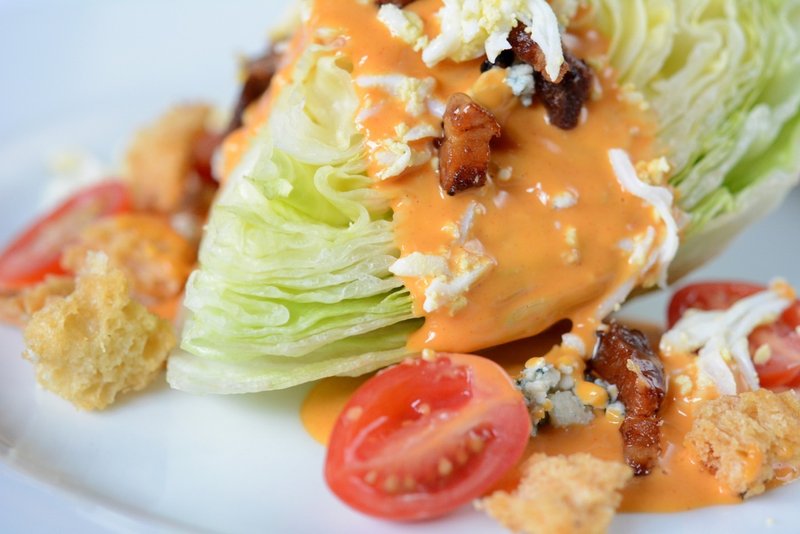 Courtesy of Ringside Steakhouse
As its name implies, Ringside Steakhouse does steak—and quite nicely. Whether it's a USDA prime New York cut, top sirloin, a porterhouse or prime rib of beef with freshly grated horseradish, the meat is perfectly cooked (and will be cooked well if you request it). As for side items, you must order the onion rings. Vegetables are often an afterthought at a steakhouse, but you can get a baked corn casserole, mushrooms sautéed in butter, garlic and white wine or steamed asparagus anointed with hollandaise. Chocolate bread pudding with bourbon caramel sauce is a suitably decadent dessert, or you could opt for the three-berry Oregon cobbler with a biscuit crust. A large selection of wines and microbrews complement the menu choices. Ringside's rustic look, complete with cherry paneling and a large fireplace, feels especially cozy on a rainy night.
Oriental Treats Galore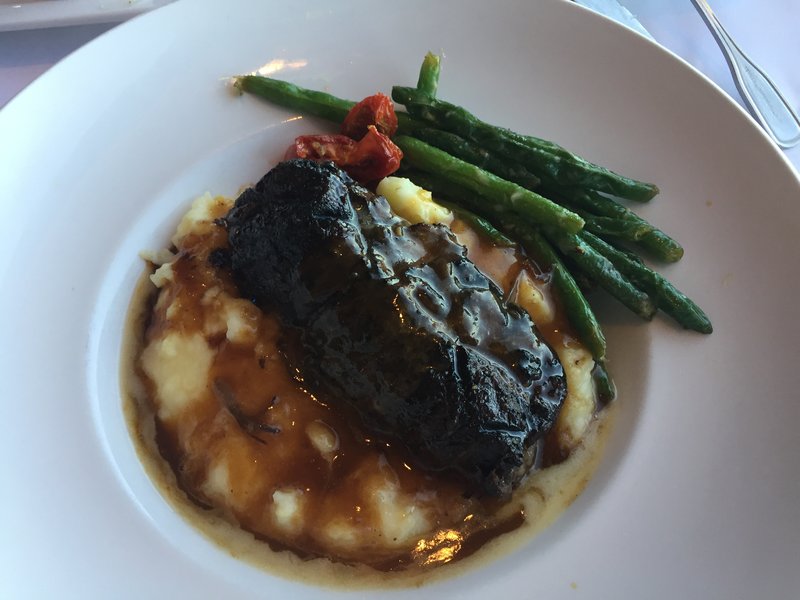 AAA/Inspector 31
The view is the calling card at Portland City Grill, on the 30th floor of the U.S. Bancorp Tower in the Financial District—namely the fabulous panoramas of downtown, the Willamette River and the Cascade Mountains. Northwest, Pacific Rim and Asian influences inform the cooking, whether it's an appetizer of lobster pot stickers or teriyaki chicken spring rolls, a summer salad of baby greens, strawberries and goat cheese or Hawaiian mahi mahi with papaya salsa and a banana curry coconut sauce. If you like sushi, Portland City Grill offers a la carte items as well as California rolls and sashimi plates. And you also can get a USDA prime steak, a burger, a grilled Reuben or a triple-decker club sandwich. Nightly piano music in the restaurant's lounge adds to the enjoyment of this very popular spot. Note: Reserve a window table well in advance to avoid disappointment.
Down-Home Food to Fill Your Belly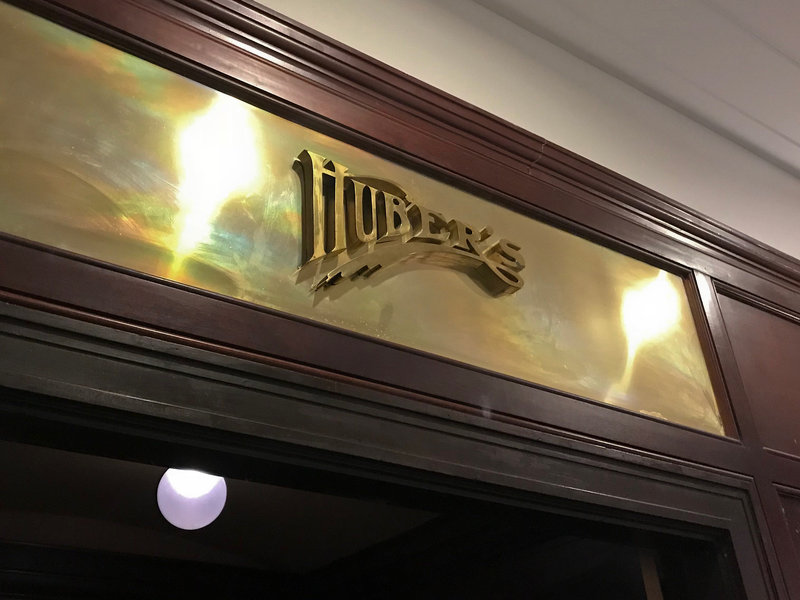 AAA/Katie Broome
If you don't want to wait until Thanksgiving to tuck into a turkey dinner, head for Huber's . This is Portland's oldest dining establishment, opening its doors to the public in 1879. The dark woods and terrazzo floor lend this place a historic atmosphere (it began as a saloon, moving to its current location in the Oregon Pioneer Building on S.W. 3rd Avenue in 1911). The turkey dinner comes with all the fixings—including chef David Bartlett's recipe for sage dressing, which also accompanies hot and cold turkey sandwiches, turkey picatta, turkey enchiladas and turkey spinach crepes. And Huber's clam chowder just might be the best in the state. Another specialty is Spanish coffee, either with whipped cream, nutmeg, Kahlúa, triple sec and rum on ice, or hot with the rum dramatically flamed tableside.
Cozy Options in Local Neighborhoods
The Pearl District—Portland at its urban best—is a great neighborhood for exploring nearby restaurants. Portlanders line up early on weekends to taste the labors of Dominique Geulin and his baking team at St. Honoré Boulangerie. This neighborhood bakery and café turns out a delectable array of breads, rolls and pastries—and with a statue of Saint Honoré, patron saint of bakers, standing watch over the clay firebrick oven, quality is not an issue. Northwest-grown wheat berries are milled in house to make flour for Parisian loaves and walnut Kalamata olive bread. Order the French doughnut, a pastry shaped like a bicycle wheel filled with hazelnut butter cream and toasted almonds. You can sit at a massive wood table similar to one you might see in a French farmhouse, or at an outdoor table in good weather lingering over coffee and a prosciutto and brie panini with fresh spinach leaves. It's a destination that provides a little bit of France in Northwest Portland.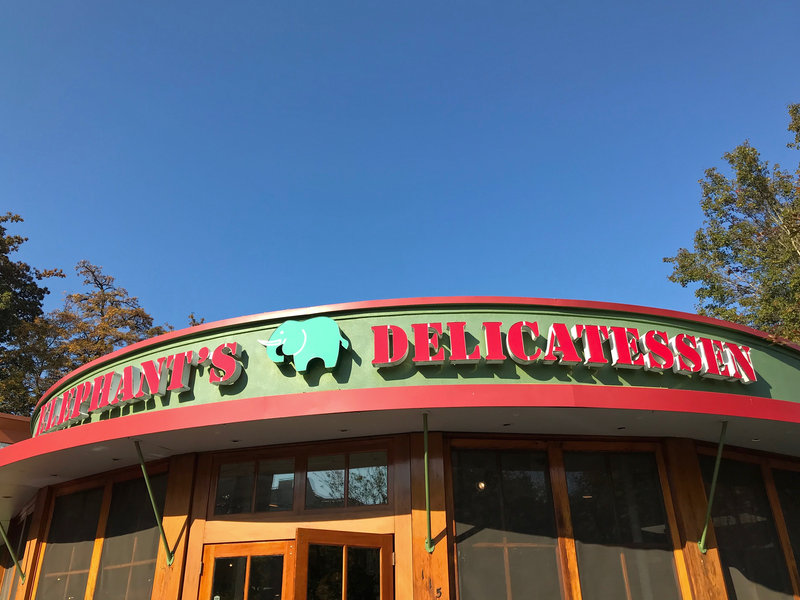 AAA/Katie Broome
Elephants Delicatessen has a couple of Portland locations and does a brisk catering and delivery business, but if you just want to hang out, sample the many goodies and chat with the friendly, helpful staff, stop by the N.W. 22nd Avenue location in the Nob Hill District. The sandwiches are yummy concoctions of meats, cheeses and veggies; try the turkey with cheddar on multigrain bread or the grilled Cubano. The frittatas, sausage and potato or veggie, are served with a side fresh fruit. There's also an olive and antipasto bar, cheese boards and a selection of fresh bakery goods.
The Hawthorne District, a laid-back mix of hippie tie-dye and '70s retro, is one of the city's hippest areas—and the Cup & Saucer Café, on S.E. Hawthorne Boulevard a block west of S.E. 37th Avenue, is one of the neighborhood's most popular meeting places, especially for breakfast. It's essentially a diner, which means small tables and cramped space, but it also has funky art (by local artists) on brightly painted walls and a real neighborhood vibe. The Cup & Saucer also is a bakery, and their lightly sweetened scones and vegan carrot cake earn raves. The tofu veggie scramble (with the option of free-range eggs), meat-free garden sausage, blueberry pancakes and breakfast burritos are all good. Caveats: There's street parking only, it's very busy on weekend mornings (be prepared to wait if you get there after 9 a.m.), and service is friendly but slow when the place is packed.
See all the restaurants for this destination.