What to Do in San Antonio No visit to San Antonio is complete without a stroll along the River Walk (E. Commerce Street). Threading through downtown, the pedestrian stretch alongside the San Antonio River features cobblestone paths and garden-bedecked banks 20 feet below street level. GO RIO Cruises (315 E. Commerce St.) offers visitors an exciting addition to any trip with an overview of the canal-like waterway, though some are content to simply people watch, with a margarita in hand.
Stop to shop for handcrafted gifts at La Villita (418 Villita St.), Alamo City's first neighborhood. Today, scores of artisans, from glassblowers to weavers to leather workers, sell their wares in this historic area encompassing shaded patios, lively plazas, brick streets and adobe buildings.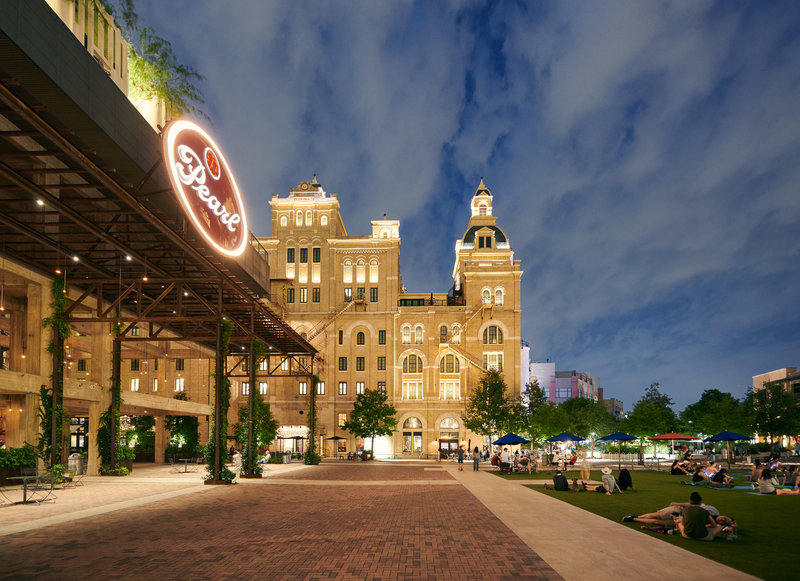 AAA/Nick Simonite
At The Pearl (302 Pearl Pkwy.), a more modern shopping experience awaits, replete with innovative local restaurants, a farmer's market on weekends, eclectic shops and live entertainment at its riverside amphitheater. A walk along the Museum Reach, a section of the River Walk, will take you straight to The Pearl.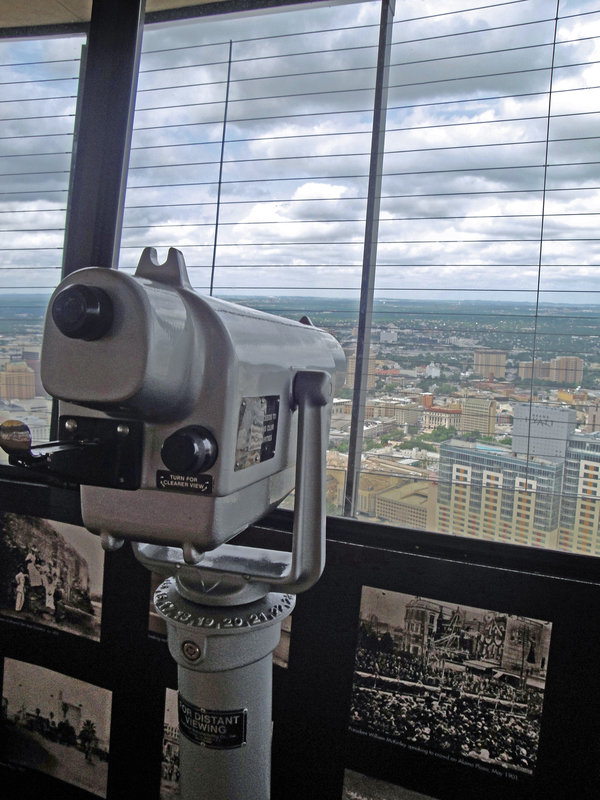 AAA/Photo submitted by Maria White
Another one of the fun things to do in San Antonio is to zoom high into the clouds on the glass-walled elevator that climbs to the top of the Tower of the Americas (739 E. César E. Chávez Blvd.). Built for the 1968 World's Fair, the 750-foot-tall Hemisfair (222 S. Alamo St.) landmark attracts visitors with a sky-high revolving restaurant and an observation deck, both with panoramic views of the city.
"GO Spurs GO!" The fiery rallying cry for San Antonio's professional basketball team thunders throughout the AT&T Center (1 AT&T Center Pkwy.) on game days. Order tickets in advance, and be sure to pack something—preferably a black, white and silver ensemble supporting these Texas champs—to get into the spirit of the occasion.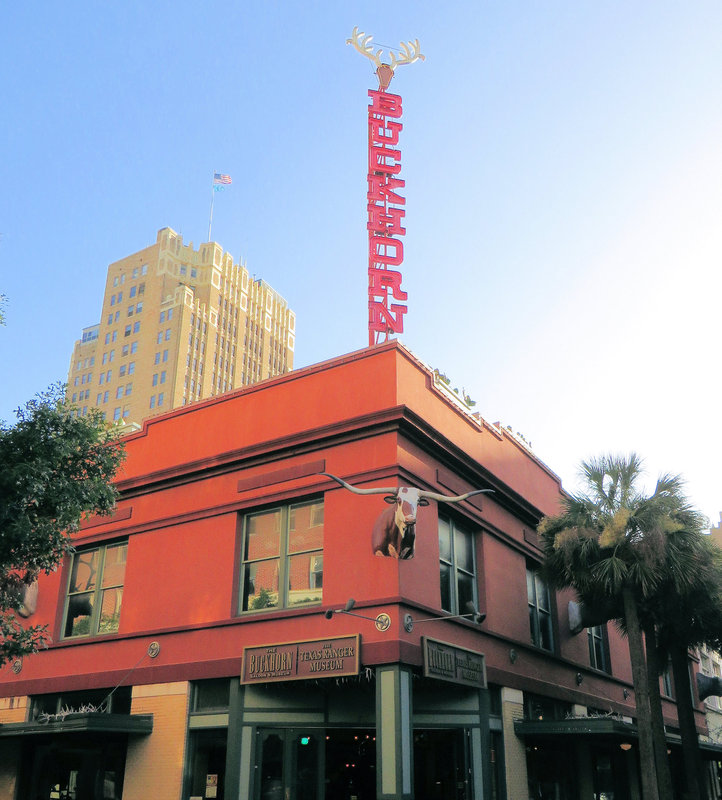 flickr / CC BY SA/Ken Lund
Sidle up to the bar at the Buckhorn Saloon & Museum (318 E. Houston St.) and see how many of the 520 wall-mounted species you can identify. The collection started in the 1880s, when cowboys fresh off the trail traded deer antlers for whiskey shots. Nowadays you'll have to plunk down hard cash for your libations, but if the stiff drinks don't have you seeing double, the eclectic museum, which features a two-headed calf and an eight-legged lamb, surely will.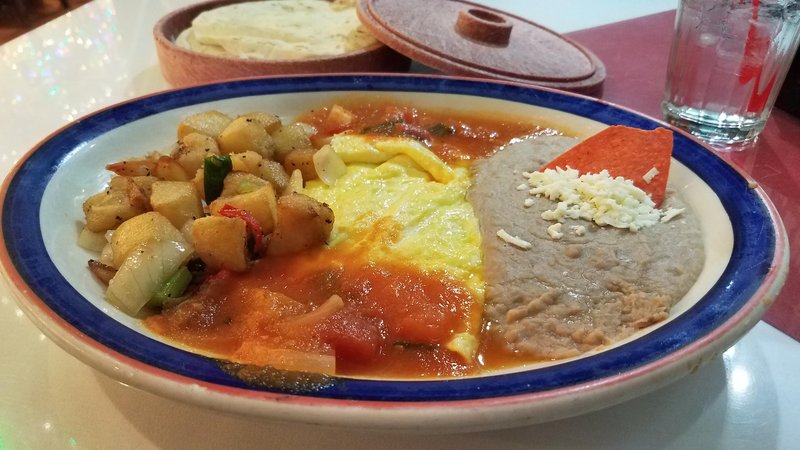 AAA/Laurie Sterbens
Follow your nose to Mi Tierra Café Y Panadería (218 Produce Row), a 24-hour restaurant and bakery known for its sweet bread, Mexican candies and strolling musicians. After your meal, head to Market Square (514 W. Commerce St.), the Mexican marketplace Mi Tierra calls home. Encircled by a kaleidoscope of colors created by piñatas, paper flowers and folklorico dancers in rainbow skirts, you'll no doubt find just the right souvenir to take home.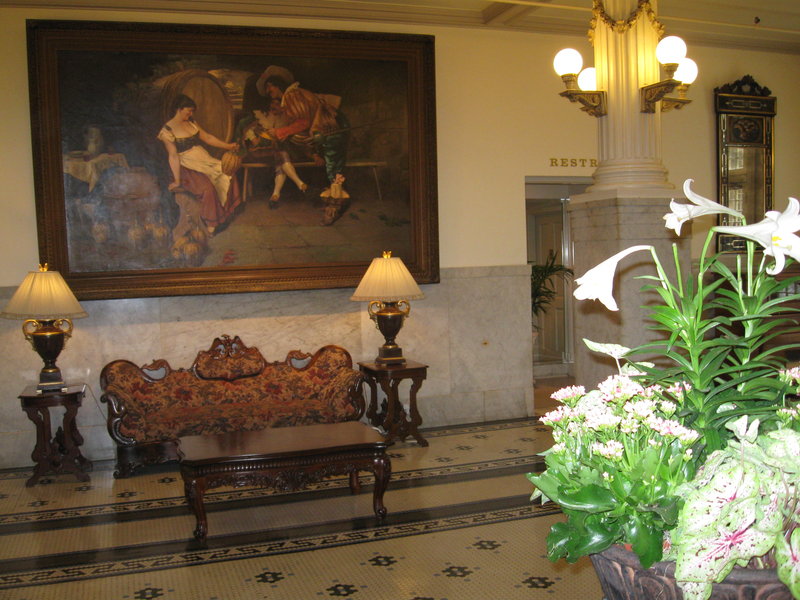 AAA/Greg Weekes
To describe something first-rate or excellent, Theodore Roosevelt favored the word "bully"; it's likely he used this adjective frequently in the cherry-paneled bar at The Historic Menger Hotel (204 Alamo Plaza), where he recruited many of his Rough Riders. The elegant 1859 hotel, which has hosted presidents and celebrities, maintains many of its original architectural features. It's also said to be haunted by the ghosts of several past guests and employees.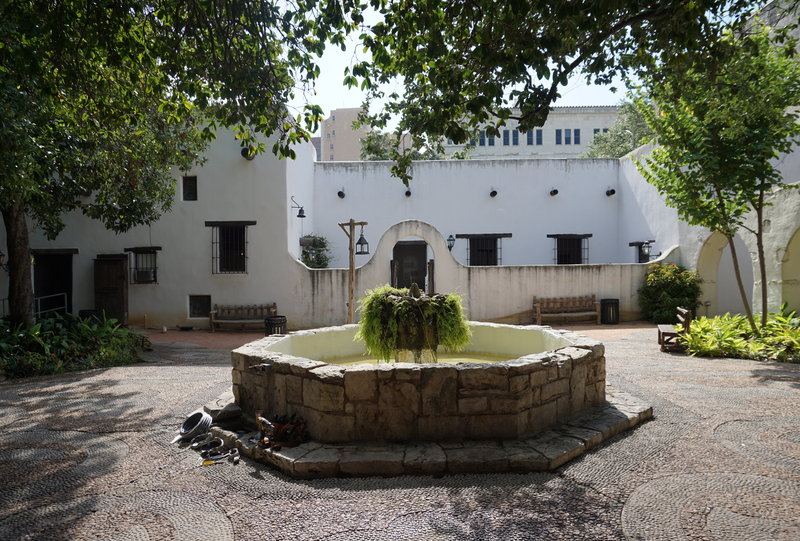 Wikimedia Commons / CC BY SA/Michael Barera
The Spanish Governor's Palace (105 Plaza de Armas), though never home to a governor, was built in 1722 and is one of the last remnants of Spanish aristocratic life in 18th-century Texas. The one-story masonry house boasts private gardens and period-decorated interiors.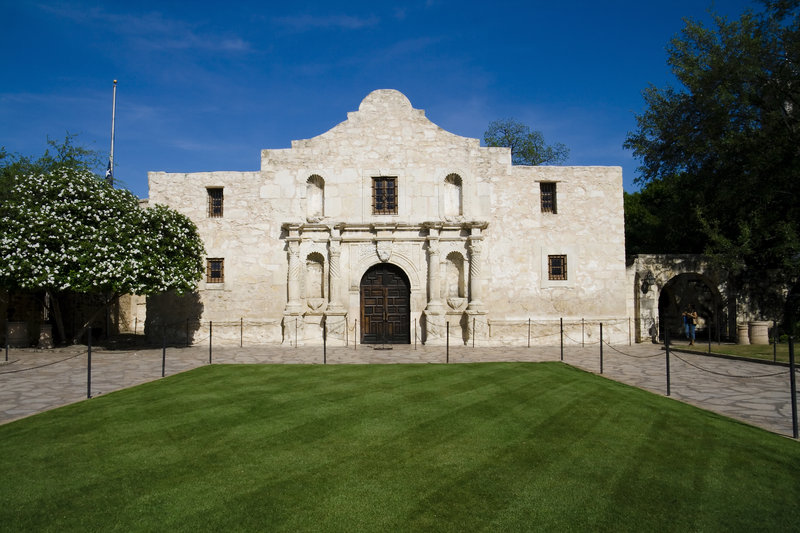 alexeys/iStockphoto.com
Worship alongside San Antonians at the Mariachi Mass at Mission San José y San Miguel de Aguayo (6701 San Jose Dr.), when rich layers of guitars, trumpets and violins fill this centuries-old sanctuary. It starts at 12:30 p.m., but get there early, as this is a popular Sunday service with locals.