Shopping in TampaTampa's retail front offers an abundance of things to do, whether you prefer expansive malls with high-end merchandise or the diversity and uniqueness found in specialty shopping districts.
Malls Dillard's, Neiman Marcus and Nordstrom along with Arhaus furniture store anchor International Plaza and Bay Street , an upscale extreme shopping mall with an outdoor dining and entertainment center. In addition to nationally recognized department stores like Banana Republic and LOFT, women's fashions are well represented by designer boutiques Coach, Gucci, kate spade new york and Tory Burch; men's apparel by Abercrombie & Fitch, BOSS Hugo Boss and J.Crew; and children's togs by abercrombie kids, Janie and Jack, and Journeys Kidz. Teens won't feel left out with such stores as Forever 21, H&M and Urban Outfitters.
Courtesy of International Plaza and Bay Street
More than 200 retailers have all your shopping needs covered, from jewelry to home décor to electronics. A food court, two cappuccino bars and a children's play area provide R and R for weary shoppers, while 16 restaurants in the open-air Bay Street village adjoining the mall offer variety for lunch or post-shopping dinner. The complex is located at 2223 N. Westshore Blvd. at Boy Scout Boulevard, near Tampa International Airport, perfect for a last-minute trip at the end of your vacation; phone (813) 342-3790.
Westfield Citrus Park , 8021 Citrus Park Town Center off Veterans Expressway and Gunn Highway in west Tampa, is on one level lined end-to-end with 110 stores anchored by Dick's Sporting Goods, JCPenney and Macy's. Lampposts and an antique carousel add to the mall's Main Street ambience; phone (813) 926-4644 for mall information and (813) 926-9232 for the carousel. Dillard's, JCPenney, Macy's and 140 specialty shops and boutiques can be found at Westfield Brandon , 459 Brandon Town Center Dr. at the intersection of I-75 and SR 60 on Tampa's east side; phone (813) 661-6255.
The former University Mall , west of the University of South Florida at 2200 E. Fowler Ave., was once one of the region's largest at 1.3 million square feet but is now being redeveloped as RITHM at Uptown; phone (813) 971-3466 for updates.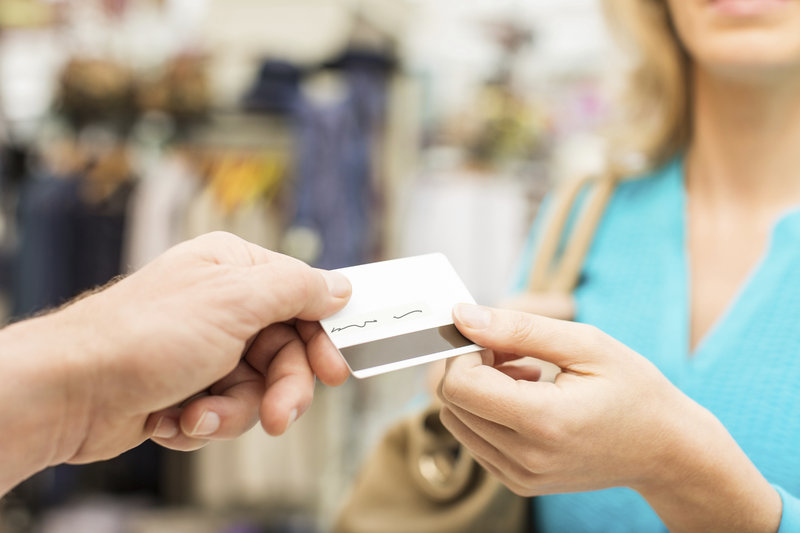 londoneye/iStockphoto.com
WestShore Plaza , off I-275 exit 40A at 250 WestShore Plaza, opened in 1967 and was the first of Tampa's enclosed malls. Dick's Sporting Goods, JC Penney and Macy's anchor the mall, which has more than 70 other stores and an international food court; phone (813) 286-0790.
Tampa Premium Outlets opened in October 2015 at 2300 Grand Cypress Dr. in Lutz, 20 miles north of Tampa at I-75 and SR 56. This newest addition to area shopping destinations has a Key West theme and houses Coach, Express, Fossil, Michael Kors, Nike, Polo Ralph Lauren, Saks Fifth Avenue OFF Fifth, Vera Bradley and about 80 other outlets; phone (813) 909-8716. In nearby Wesley Chapel, head to The Shops at Wiregrass , 28211 Paseo Dr., a pedestrian-friendly village with about 100 shops including Brighton, Champs Sports, The Children's Place and Pottery Barn, along with anchors Dillard's, JCPenney and Macy's; phone (813) 994-2242.
Last but not least, Ellenton Premium Outlets , 5641 Factory Shops Blvd., is about 40 miles south of Tampa, but well worth the drive for those who want to scout for bargains. There are more than 130 stores, including Aéropostale, BCBG MAX AZRIA, The Children's Place, Coach, Saks Fifth Avenue OFF 5th, Tommy Hilfiger, Vans and White House Black Market; phone (941) 729-8615.
Specialty Districts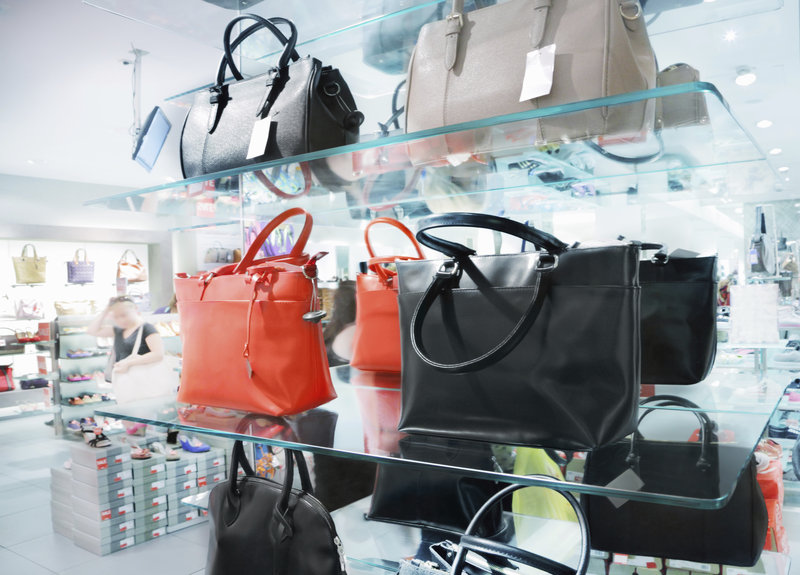 adisa/iStockphoto.com
Just off Bayshore Boulevard at Swann and South Dakota avenues in the historic Hyde Park neighborhood is Hyde Park Village , home to a delightful collection of more than 40 shops, restaurants and cafés. The residential area offers an Old World charm complemented by a cosmopolitan tempo. Shoppers can settle at a shady outdoor table or grab a bite at one of the eateries after perusing the upscale fashions at Anthropologie, Brooks Brothers and lululemon athletica, or before seeking out specialty items at more than two dozen shops, including Downtown Dogs, Pottery Barn, Sur La Table and west elm. Free garage parking encourages browsers or buyers to make a day of it; phone (813) 251-3500.
A short drive from Ybor City, and adjacent to the Florida Aquarium at the cruise ship docks, is Sparkman Wharf , 615 Channelside Dr., an entertainment and dining complex with several unique shops. Park in the garage across the street.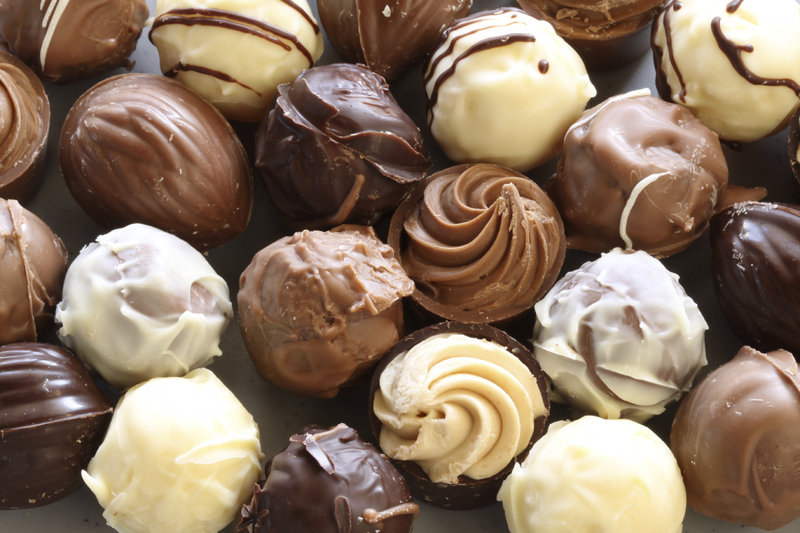 Ben185/iStockphoto.com
Defined by its location south of Kennedy Boulevard and north of Gandy Boulevard on the Interbay Peninsula, South Tampa yields some standouts in the shopping arena. Seedlings , 1530 S. Dale Mabry Hwy., offers everything you need for bringing up babies and toddlers, with a dash of style for modern mommies. You'll squeal with delight at the latest in car seats and strollers, fresh-frozen organic food, environmentally friendly bath products, books, clothes, toys and Sophie the giraffe teethers; phone (813) 251-5111. Right next door to Seedlings, you'll find The Pink Palm , 1532 S. Dale Mabry Hwy., the area's only Lilly Pulitzer signature store; phone (813) 259-9780.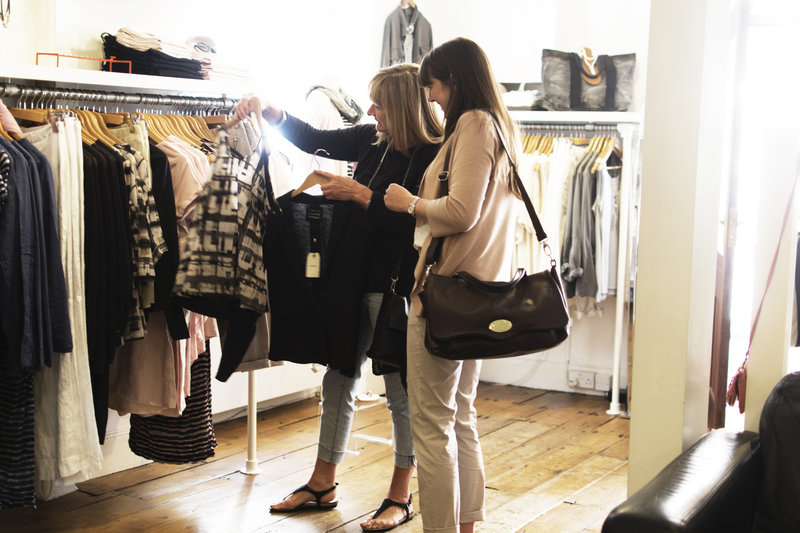 Mypurgatoryyears/iStockphoto.com
If you're familiar with ultrahip clothing lines by names like Dolce Vita, Sam & Lavi, Splendid and Velvet, you'll enjoy searching the racks at Penelope T , 3310 W. Bay to Bay Blvd., phone (813) 254-5740. Naming the boutique after 1960s model Penelope Tree, its native Floridian owners worked in the fashion industry in New York City before returning to Tampa and opening their shop in 2005.
Tampa Heights is home to a former streetcar warehouse that's been renovated into a popular market and event space called Heights Public Market - Armature Works (1910 N. Ola Ave.). Shop for local and handcrafted goods at A.W. Mercantile or just grab a bite at one of the dozen or so local restaurants inside the 22,000-square-foot building that overlooks the Hillsborough River.
The Ybor City shopping experience is as culturally rich and vibrant as its nightlife. Most of the activity centers on 10 blocks of Seventh and Eighth avenues bounded by 13th and 23rd streets, an area flush with local restaurants, cigar shops, nightclubs, cultural attractions, shops and other fun things to do. While you might find a national chain or two, most retailers are home-grown originals.
With vintage and reproduction apparel, hats, accessories and home décor items from the 1920s, '30s, '40s and '50s, La France , 1612 E. 7th Ave., offers a unique shopping experience along with a reputation for quality over its more than 40-year run in Ybor City; phone (813) 248-1381. At Revolve Clothing Exchange , 1620 E. 7th Ave., budget-conscious shoppers can trade in gently worn items for other used garments or cash. Don't be surprised to find brands like American Apparel, Diesel, Free People, Marc Jacobs and Nanette Lepore at greatly reduced prices; phone (813) 242-5970. Go to Ybor Agora, 1515 E. 7th Ave., for accoutrements for the home. This shop has an Asian vibe but will appeal to anyone who wants to dress up their abode with things like paper lanterns, pottery, fragrant candles and lamps; phone (813) 247-4141.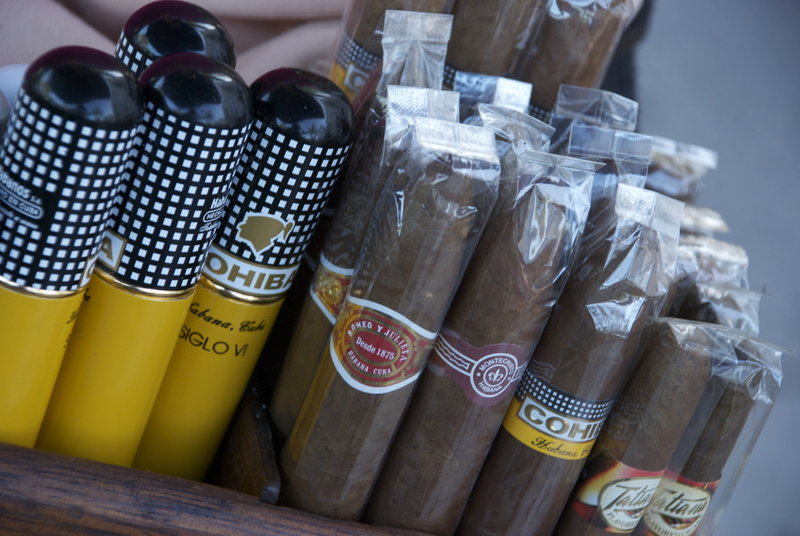 AAA/Thuyvi Gates
Cigar rolling is the very industry upon which the historic district was founded, and cigar shops, or chinchales, were once a mainstay. Although their numbers have dwindled over the years, there are still a few places where you can buy a hand-rolled stogie. Step inside one of the South's largest humidors during your trip to Metropolitan Cigars , 2014 E. 7th Ave.; phone (813) 248-3304. Sip an espresso and watch cigar rolling in the window at La Faraona Cigars , 1517 E. 7th Ave.; phone (813) 648-1422. Or enjoy Cuban coffee or wine with your smoke at King Corona Cigars Café & Bar , 1523 E. 7th Ave.; phone (813) 241-9109 or (888) 248-3812.
If buying or eyeballing local art is your thing, there are a couple of art galleries featuring works by local artists scattered throughout Ybor City. During the Saturday Market , Centennial Park, 1901 19th St., bursts into a riot of color and texture with artwork, crafts, produce, plants and gourmet foods; phone (813) 241-2442.
You can find souvenirs along with history books and locally made products at Ybor City Museum State Park , 1818 E. 9th Ave., and the Ybor Chamber Visitor Information Center , 1600 E. 8th Ave.; phone (813) 247-6323 and (813) 241-8838, respectively. After lunch at the oldest restaurant in Tampa, historic Columbia Restaurant, 2117 E. 7th Ave., visit the gift shop, which offers a full line of the restaurant's branded packaged foods, including salad dressing, sangria mix, seasonings and Cuban coffee; phone (813) 248-4961.
Specialty ShopsThe atmosphere is as enticing as the offerings at the bay area's assorted specialty emporiums. Seek out these retailers for a one-of-a-kind shopping experience.
Fans of Swedish designs thronged to the grand opening of the IKEA store in 2009. With nearly 50 room displays and three complete model homes, this home design superstore has everything a DIY-er with modern decorating sensibilities could ask for: furniture with clean, contemporary lines; sofas with washable upholstery; ergonomic chairs; closet organizing systems; and lots of accessories including rugs, linens, lamps, artwork, cookware and cutlery. IKEA is at 1103 N. 22nd St. near the southeast corner of Ybor City; phone (813) 623-4532.
In nearby Lutz, Jewelry, contemporary crafts and fine art are the focus at Dan Balk Jewelry Studios , 1418 Julie Lagoon. What makes this shop unique is that it's a working silversmith studio, so you can take a 4-hour class for a fee and leave with a customized piece of your own design; phone (813) 728-4325.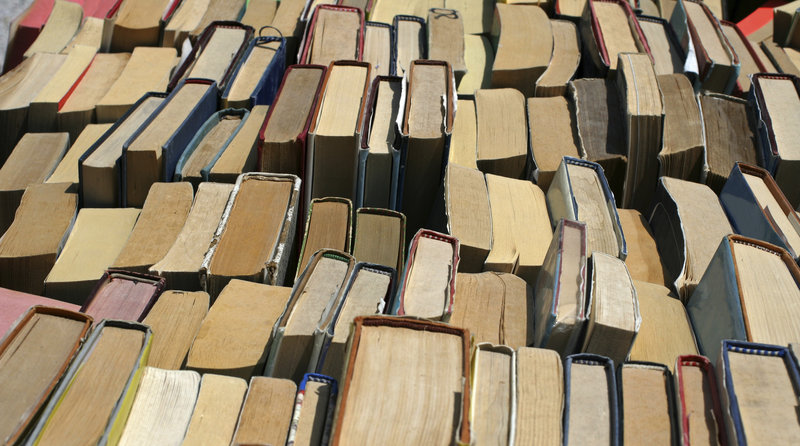 ROMAOSLO/iStockphoto.com
Across the street from the University of Tampa is Oxford Exchange , 420 W. Kennedy Blvd. Its carefully curated collection of books combining new releases, classics, out-of-print and children's books is housed in a handsome 24,000-square-foot white brick building that began life as a hotel stable in 1891. You'll marvel at the shop's grand decor; modeled after shops and private clubs in London, it offers the feel of an English manor and features inlaid marble, pine and reclaimed white oak on its floors, leather-paneled walls and ceilings, leather club chairs and plush sofas, and a conservatory with a retractable glass roof covering the in-house restaurant. There's also a coffee bar, tea shop and a boutique that offers an eclectic selection of curiosities such as apothecary items, travel accessories, autographed books, statuettes and home fragrances. Phone (813) 253-0222.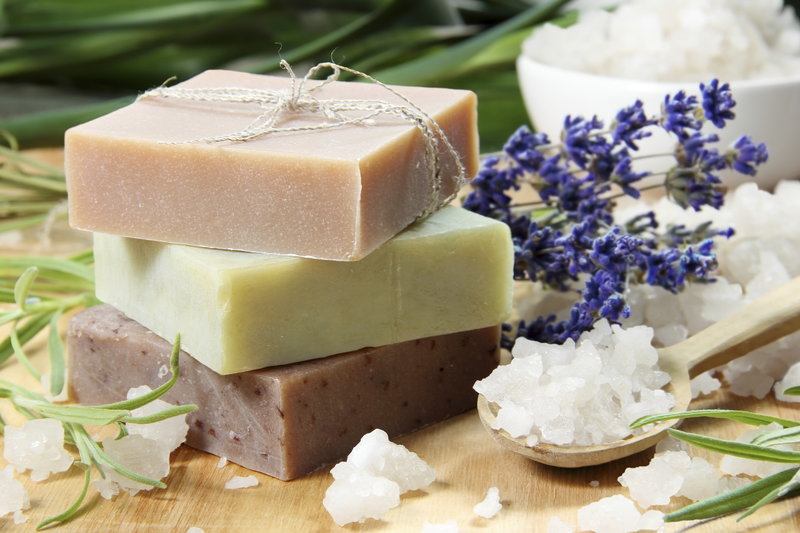 Nataliiap/iStockphoto.com

If all this shopping has made you hungry, follow the fragrance of freshly baked Cuban bread to Mauricio Faedo's Bakery , across the street at 5150 N. Florida Ave.; phone (813) 237-2377. Open 24 hours a day (except on Saturday, when it closes at 1:30, and Sunday, when it closes at 5), this local favorite will satisfy cravings for pastries, doughnuts and breads just about anytime. Just a little further down the street in an adorable lime-green building is Cleanse Apothecary , 6500 N. Florida Ave., where you'll find handmade soaps, makeup bags, fragrances, body lotions and toiletries artfully arranged on mismatched antique furniture; phone (813) 374-0305.