Tampa in 3 DaysThree days is barely enough time to get to know any major destination. But AAA travel editors suggest these activities to make the most of your time in Tampa.
Day 1: Morning Travel DestinationsNo Tampa vacation is complete without a full day to enjoy all the shows, rides and live animal exhibits at Busch Gardens Tampa Bay . Roller-coaster fanatics might need an extra day to do multiple laps on seven thrillers, including Kumba, an inversion coaster; Montu, delivering 3.85 Gs; floorless SheiKra; and Gwazi, a wooden classic.
In the alternative, devote the first day of your itinerary to Tampa's museum group. Begin with an introduction to the early days at the Tampa Bay History Center . Four floors of interactive exhibits cover periods of native habitation, Spanish exploration and events of the 20th century. A satellite of the renowned Columbia Restaurant opens for lunch at 11.
Day 1: Afternoon
Courtesy of Visit Tampa Bay
Among Tampa's milestones was the arrival of railroad tycoon and developer Henry Plant in the late 1800s. Complement your history lesson with a visit to the Henry B. Plant Museum , in the restored Tampa Bay Hotel on the University of Tampa campus. With its exotic minarets, domes and cupolas, Plant's Moorish-design hotel overlooking the Hillsborough River was a magnet for the Victorian-era's well-heeled. Peer into lavishly decorated rooms filled with antique furniture, period accessories and vintage clothing.
Visit a lunar colony in 2070, learn all about STEAM careers, stargaze in the planetarium and experience future technologies, all at MOSI (Museum of Science & Industry) , another of Tampa's leading cultural attractions. The engaging exhibits appeal to all ages.
Day 1: EveningHead back to your hotel and freshen up for a gourmet repast at the Tampa landmark Bern's Steak House , which is one of the great local restaurants you can find in the Hyde Park neighborhood.
Day 2: Morning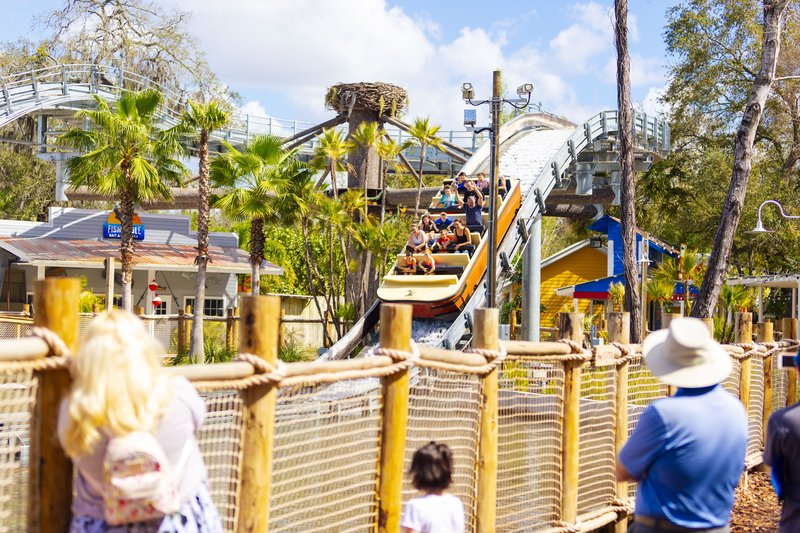 Courtesy of Visit Tampa Bay
This is your day to talk to the animals. Start out in west Tampa at ZooTampa at Lowry Park , where you can feed giraffes, ride a camel, pet a pony, interact with kangaroos, observe submerged manatees and giggle over monkey shines in the primate exhibit.
Day 2: Afternoon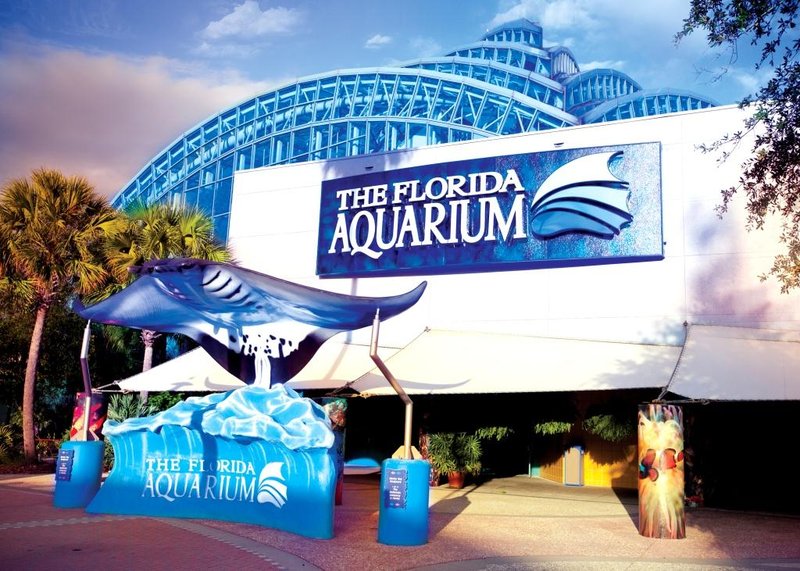 Courtesy of The Florida Aquarium
Get up close for a personal encounter with penguins at The Florida Aquarium . Dive shows, animal feedings, touch tanks and a live coral reef place you within reach of the secrets of the sea.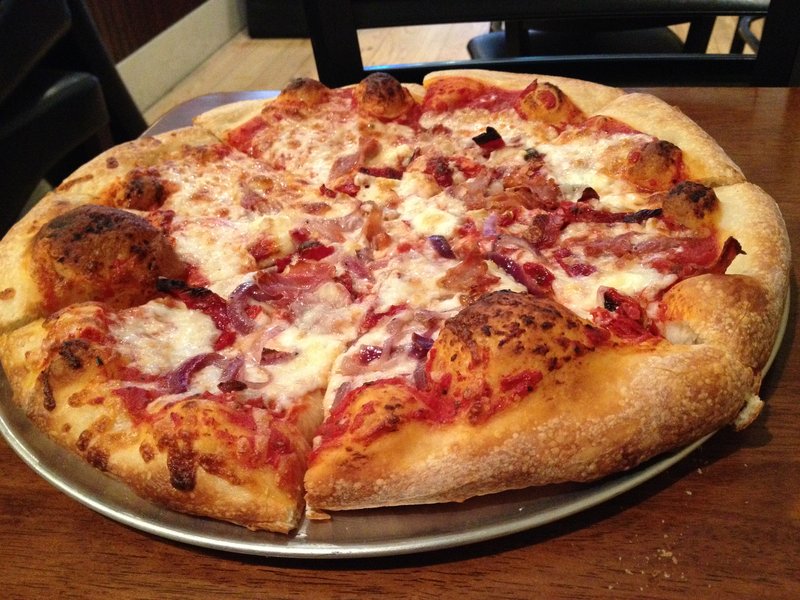 AAA/Inspector 19
The aquarium is next to Sparkman Wharf, formerly Channelside Bay Plaza, where you can grab a bite and a brew from restaurateurs in shipping containers.
After lunch, travel through Tampa's Riverwalk, a waterfront linear park punctuated with plazas. Walk from Fort Brooke Park (just south of Channelside) on Ybor Channel to the Tampa Convention Center on Garrison Channel to USF Park facing the Hillsborough River. On the way, break for a snack at the Sail Pavilion near the convention center.
Day 2: EveningDon casual cocktail attire and step aboard Yacht Starship Dining Cruises for a romantic evening of dining, dancing and stargazing in luxury surroundings. (It's among the best things for couples to do in Tampa Bay!) The ship departs from a berth near Sparkman Wharf and cruises the scenic waterways bordering Tampa.
Day 3: MorningSpend the day in Ybor City , the 1886 birthplace of Florida's once-lucrative cigar industry. Transportation tip: Take the TECO streetcar from your lodgings in downtown Tampa, or park your own car in Ybor's pre-pay, self-park lots or one of two parking garages. Walk through Centennial Park to Ybor City Museum State Park , on Ninth Avenue. On Saturday mornings an outdoor produce and crafts market enlivens this otherwise peaceful plaza.
After perusing the museum's exhibits, walk over to Ybor's bustling shopping district on Seventh Avenue for more fun places to go. Between 15th and 17th streets you'll find vintage clothing, Panama hats, jewelry, giftware and artwork plus cigar shops with wine and coffee bars (a few even offer cigar rolling demonstrations).
Day 3: AfternoonRemain immersed in the Ybor cultural experience by sampling a traditional Cuban sandwich or deviled crabs at Carmine's , on Seventh Avenue. Discover why this family-owned restaurant and bar has become a culinary destination for locals and visitors alike for more than 60 years.
Walk off the calories while you work up an appetite for dinner on a self-guiding tour of the cigar city. Look for old cigar factories, historic casitas (frame houses rented to factory workers), benevolent society buildings, statuary honoring prominent citizens and unique architectural features such as wrought iron balconies and globe street lamps. Maps, brochures and an orientation film are available at the visitor information center on Eighth Avenue, just across from Centro Ybor, a popular entertainment center in the heart of the district.
Day 3: Evening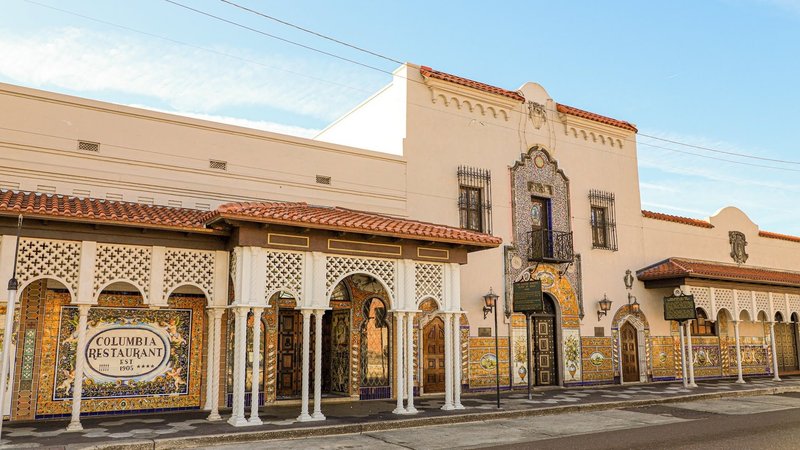 Courtesy of Visit Tampa Bay
Start the evening with authentic Spanish-inspired cuisine and a flamenco show at one of Florida's oldest dining establishments. The Columbia Restaurant had its start as a lunch counter for cigar rollers in 1905 and is still operated by descendants of founder Casimiro Hernandez. An informative menu tempts you with detailed descriptions of dishes prepared from original family recipes.
After dinner, return to Seventh Avenue and sample nightlife at a variety of clubs. See our Nightlife article for recommendations.