Tampa NightlifeEvening options in Tampa range from weekday happy-hour get-togethers at numerous local restaurants and bars to full-out weekend partying at velvet-rope dance clubs in Ybor City. Or maybe you'd prefer an evening of mellow jazz, twangy country sounds or high-energy pop music. Tampa's eclectic nightlife scene appeals to everyone.
DowntownDowntown Tampa's business core is sprinkled with after-five gathering places. TAPS Restaurant, Bar & Lounge , 777 N. Ashley Dr., pairs upscale decor with an extensive libations list, including more than 100 varieties of wine; phone (813) 463-1968. If you land in town on the first Thursday of the month, join locals at Rock the Park for music, food and drinks from 6:30-9:30 p.m. at Curtis Hixon Waterfront Park , 600 Ashley Dr.; phone (813) 274-8615. Any day of the week after 2 p.m. is a good time to mellow out at The Sail Pavilion , 333 S. Franklin St., an outdoor bar on The Riverwalk. You'll hear live music on the weekend and get a free shot at sunset. Leashed dogs get a free bowl of water; phone (813) 274-7778.
The place to go to see nationally known entertainers, especially rock and country artists, is Amalie Arena , 401 Channelside Dr.; phone (813) 301-6500. Musicians such as Paul McCartney, Chance the Rapper and Pitbull have performed there.
Hyde ParkHyde Park is one of Tampa's oldest established suburban neighborhoods and a hub of upscale living that's well worth the trip. Nightlife venues range from casual hangouts with spacious outdoor decks to wine bars to ultrachic intimate lounges. With luxurious décor, a velvet-roped preferred seating area, a dance floor and a dress code, The Kennedy , 2408 W. Kennedy Blvd., ranks among the classiest nightspots in the bay area; phone (813) 259-9669. Hyde Park Café , 1806 West Platt St., features a similar ambience plus elegant courtyard seating and resident DJs who keep the music going; phone (813) 254-2233.
If you're in the mood for dinner and a movie, kill two birds with one stone at CMX CinéBistro At Hyde Park Village, 1609 W. Swann Ave. Settle into a plush leather chair, sip a glass of merlot or a martini, and sup on an exquisite meal like fettuccine al forno while a current feature film plays on the screen; phone (813) 514-8300. Note that you must be age 21 or older to be admitted. When only an Irish pub will do, Irish 31 Pub House & Eatery, 1611 W. Swann Ave., is just the ticket with its cozy interior, an umbrella-covered outdoor deck, a sports bar vibe and Monday trivia nights; phone (813) 250-0031.
A concentration of watering holes frequented by residents and college students can be found along or adjacent to South Howard Avenue, commonly known as the SoHo district. Enjoy a spirit of camaraderie, sip a Guinness, play darts and listen to live music (on select nights) with loyal patrons on the deck of MacDinton's Irish Pub & Restaurant , 405 S. Howard Ave.; phone (813) 251-8999. The SoHo lineup also includes Tiny Tap Tavern , 2105 W. Morrison Ave.; and World of Beer , 402 S. Howard Ave.
Ybor CityThe historic cigar city is Tampa's smokin'-hot nightspot, especially on weekends when the overflow from a lively mix of dance clubs, hookah bars, lounges, microbreweries, martini bars and watering holes transforms the main strip of Seventh Avenue into an outdoor fiesta. Most bars and clubs here close at 3 a.m., so you can party into the wee hours.
Most bars offer DJ and/or live music ranging from acoustic to jazz to indie rock. Some of the most popular along Seventh and Eighth avenues are pirate-themed Gaspar's Grotto , 1805 E. 7th Ave., with two large outdoor bars and a covered patio; and Coyote Ugly , 1722 E. 7th Ave., where dancing on the bar is to be expected; phone (813) 248-5900 or (813) 241-8459. Get rowdy at The Double Decker , 1721 E. 7th Ave., a party saloon with karaoke, or at loud and gritty Crowbar , 1812 N. 17th St., specializing in high-energy bands appealing to twentysomethings; phone (813) 248-2099 or (813) 241-8600, respectively. With different music and ambience on each of its five floors, Club Prana , 1619 E. 7th Ave., distinguishes itself as Ybor's chicest dance scene. Show your hip-hop moves in the plush first-floor lounge and later head to the rooftop bar for reggae music and an awesome view; phone (813) 241-4139.
A little off the beaten path is microbrewery Coppertail Brewing Co. , 2601 E. 2nd Ave. In an old brick warehouse across the street from IKEA, it makes for a good place to unwind after a shopping trip with a refreshing brew made on-site, and it also has a tasting room; phone (813) 247-1500.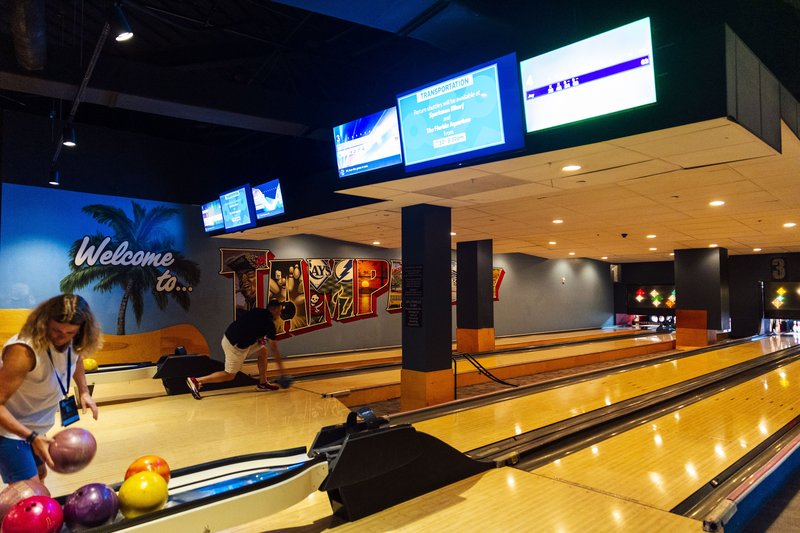 Courtesy of Visit Tampa Bay
Centro Ybor , 1600 E. 8th Ave., offers fun things to do in the historical entertainment complex, comedy club, eateries and a handful of shops. GameTime Tampa is an alternative to the usual pub or nightclub; it features a sports bar with plenty of flat-screen TVs, but it also has pool tables, air hockey and a slew of arcade and video games, including Dance Dance Revolution, Guitar Hero, Pac-Man and a driving simulator. Players earn tickets that are redeemable for prizes, so this is a great option for families or date night; phone (813) 241-9675. For a side-splitting good time, slip into the Improv Comedy Theater ; recent performers include Harland Williams and Amazing Johnathan. In its prime, the beautifully renovated 100-year-old building was a Spanish movie theater; phone (813) 864-4000. Ybor City Wine Bar appeals to a mellow crowd and has more than 200 boutique wines on its list; phone (813) 999-4966.
If your taste in nighttime entertainment veers toward something outside of "normal," step inside The Castle , 2004 N. 16th St., a two-story club that draws an unlikely combination of Ralph Lauren-clad college preps and black-garbed goth kids. On the first floor, both the music and crowd skew towards typical club fare, but in the second floor's dark, massive ballroom, you'll hear goth, industrial, techno, new wave, emo and other alternative beats. You'll also be visually stimulated by the club's habitués, who don leather, corsets, shredded tights and combat boots; phone (813) 247-7547.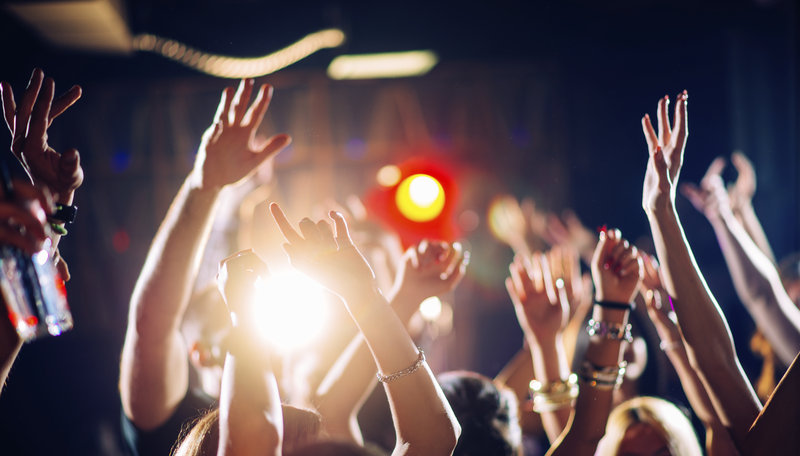 clownbusiness/iStockphoto.com
For alternative music fans who love the energy of a live show, The Orpheum , 1915 E. 7th Ave., is the place to go. This venue has hosted shows by up-and-coming acts like Manchester Orchestra, Sleeping With Sirens and Dum Dum Girls; phone (813) 248-9500. You can check out live national bands at The Ritz Ybor , 1503 E. 7th Ave., which also has Saturday night dance parties with live deejays spinning EDM, pop and indie tunes; phone (813) 248-4050.
And when it's time to drag yourself home in the wee hours of morning, convenient and affordable flat-fee garage parking at two locations—Fifth Avenue at 16th Street and Eighth Avenue at 13th Street—takes the guesswork out of the closing-time conundrum "Where did I park the car?".
Channelside District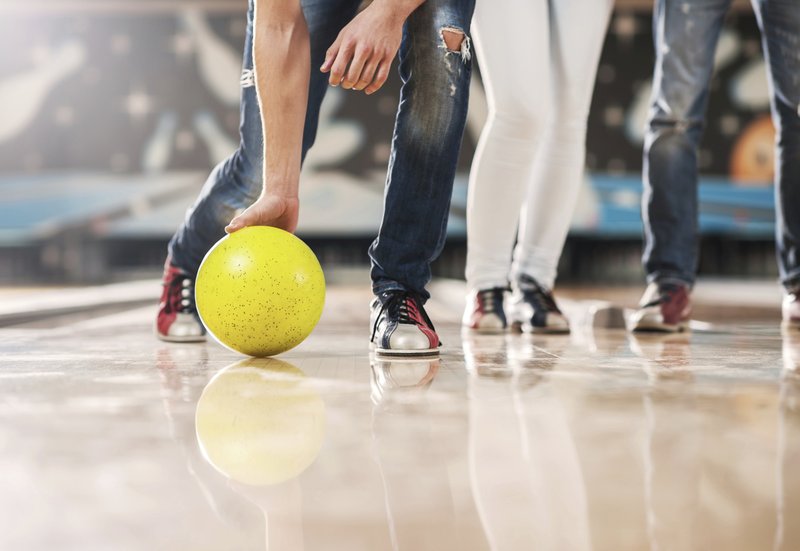 skynesher/iStockphoto.com
Sparkman Wharf , 615 Channelside Dr., is an entertainment center with a large courtyard opening onto Garrison Channel, where cruise ships depart. It includes lofts, retail, an open outdoor space with a lawn, outdoor dining, an ice cream shop and a beer garden.
The Outer LimitsThere are loads of fun places to go on the outskirts. Pull an all-nighter at Hard Rock Cafe, an upscale club worthy of celebrity patronage in the Seminole Hard Rock Hotel & Casino. Live music starts around 8 p.m. Wednesday through Sunday and goes into the wee hours of morning, long after most metro-area clubs have closed. The casino never closes, so there's plenty of opportunity before or after clubbing to try your luck at the tables. Located on Tampa's east side at 5223 N. Orient Rd., Seminole Hard Rock Hotel & Casino is an easy 30 minutes from Orlando; phone (813) 627-7757.
Dallas Bull , a few miles from the casino at 3322 US 301 near the Florida State Fairgrounds, has been Tampa's stronghold of country music since 1979 and a favorite performance stage of top-name artists, including Dierks Bentley and Sam Hunt. With seven bars, two dance floors and a VIP lounge, this ain't no hole in the wall, pilgrim. Of course, there's the requisite mechanical bull; phone (813) 987-2855.
Ciro's Speakeasy & Supper Club , 2109 Bayshore Blvd., is not a circa-1925 speakeasy in name only. Before you even step inside, you must know the secret password, which you'll get when you make a reservation; phone (813) 251-0022. Get in the mood by donning a fedora or flapper dress (not required, but it adds to the fun). Knock on the front door and give the password to the gent through the little window, and you're in. Take a seat at the bar and order a made-from-scratch Old-Fashioned or an absinthe cocktail, expertly prepared by a bartender in Prohibition-era garb (modern-day drinks also are available, but why not keep the theme going?). Jazz music plays in the background, and guests can sit in a private booth behind a curtain. The only thing this place is missing is a dance floor on which you can kick up your heels dancing the Charleston.
Jazzophiles will find that jazz clubs are few and far between in Tampa, but several local restaurants have risen to the occasion to fill the void. Tap your feet to the beats of jazz trios and quartets any night of the week at The V Lounge at Eddie V's Prime Seafood, 4400 W. Boy Scout Blvd. near Tampa International Airport; phone (813) 877-7290. Then there's Ybor City Jazz House , 1611 E. 7th Ave., a three-level red-hot club where you can get cozy on the main floor's red velvet sofas while grooving to smokin' live jazz bands, strut your stuff on the second floor's dance floor or go up to the rooftop bar and get some air and a good view of Ybor City at night; phone (813) 642-6558.