About Bordeaux
Synonymous with wine and the finer things in life, Bordeaux reigns as the ultimate grape lover's haven. Boasting wine bars, merchants, and over a hundred winery châteaux, this city celebrates wine not only as a beverage but also for its therapeutic potential in wine therapy spa treatments, which utilize grape extracts for body rejuvenation. Bordeaux's stunning Baroque architecture, originally designed to mask slums, has since become a major draw for visitors. Complementing its historic charm, the city has embraced modernity with futuristic buildings, contemporary transport, and an increasingly trendy urban scene. Strolling through the well-organized riverbanks, structured squares, and pedestrian streets of this Garonne gem, you'll delight in exploring, shopping, and savoring the finest of French gastronomy.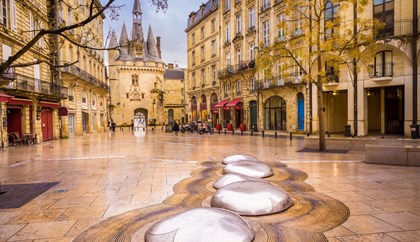 LucVi / Shutterstock.com
Port of the Moon
Nestled along the Garonne River, Bordeaux's harbor boasts a poetic name, the "Port of the Moon", inspired by its graceful curve. Recognised as a UNESCO World Heritage Site, the harbor is celebrated for its remarkable architecture and enduring role in human and commercial exchanges over more than 2,000 years. With a rich history dating back to the 12th century, the Port of the Moon has been a vital hub for cultural exchange. The city's urban plans and architectural ensembles from the early 18th century onward showcase the innovative classical and neoclassical trends, creating an exceptional urban and architectural unity and coherence. Bordeaux's design reflects the ideals of philosophers who sought to create cities as melting pots of humanism, universality, and culture.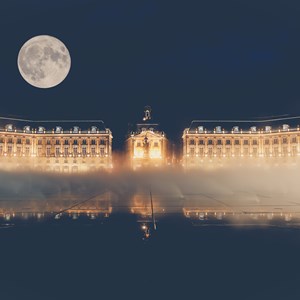 saranya33/Shutterstock.com