Whether you're into tropical beaches, archeological sites or jungle adventures, the cruise ports in the Western Caribbean boast a variety of activities to appeal to all sorts of interests.
While there is technically no geographical region known as the "Western Caribbean," most cruise lines will categorize their routes as Western, Eastern or Southern Caribbean to differentiate their offerings and make it easier to compare ports of call.
Wondering if one of the ports of call in the so-called Western Caribbean is right for you? Read on to discover some of the top things to do at each West Caribbean cruise port.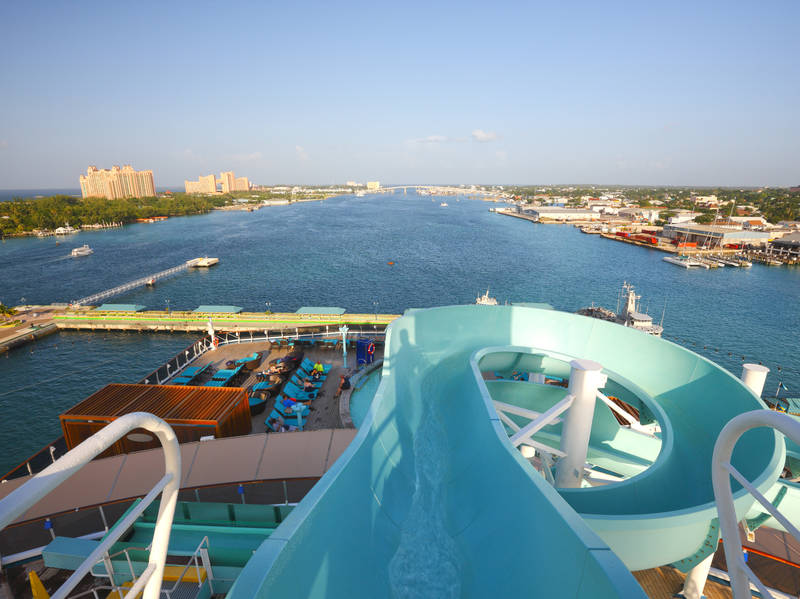 iStockphoto.com/mtcurado
Belize: Belize City & Harvest Caye
On the Caribbean coast of Central America, Belize offers a range of experiences for cruise passengers. There are two cruise ports in Belize: Belize City and Harvest Caye.
Belize City is the main cruise port. Cruise ships arriving in Belize City must anchor a few miles offshore and transport passengers to the port via a 20-minute boat ride. The other cruise port in Belize is Harvest Caye — a private, resort-style island owned by Norwegian Cruise Line.
Note: A new cruise ship docking facility, Port Coral, is under construction off the coast of Belize City. The port is projected to open by late 2022 or 2023.
Cruisers in Belize can:
• Snorkel the Belize Barrier Reef, one of the largest barrier reefs in the world
• Go cave tubing through an underground system
• Tour ancient Maya temples and archeological sites
• Visit a howler monkey sanctuary
• Relax by the lagoon-style pool at Harvest Caye (for Norwegian Cruise Line passengers only)
Best for: History buffs and outdoor adventurers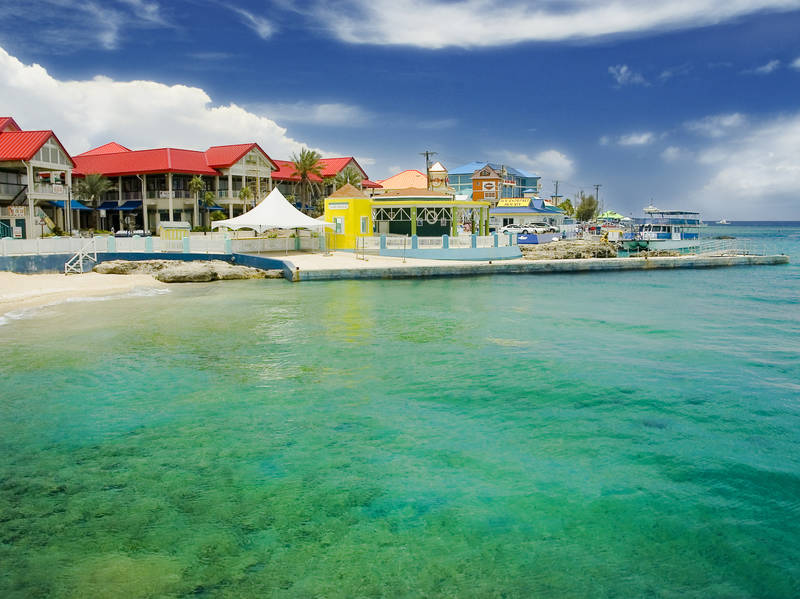 iStockphoto.com/rmanera
Cayman Islands: George Town
The cruise port and capital city of George Town is located on Grand Cayman, the largest and most developed of the three Cayman Islands. The Grand Cayman cruise port of George Town has a tender wharf, meaning that cruise ships cannot dock at the pier itself. Instead, cruise ships anchor or float just offshore, and passengers are transported to the pier via smaller boats known as "tenders."
Most major cruise lines offer itineraries that stop in George Town, making it one of the busiest ports in the Caribbean.
What cruisers like to do near George Town:
• Interact with stingrays and starfish on a snorkeling trip
• Walk along Seven Mile Beach, one of the longest stretches of sand in the Caribbean
• Scuba dive to explore shipwrecks, sea creatures and coral reefs
• Visit a conservation center for turtlesShop for duty-free goods just steps from the cruise port
Best for: Water lovers and scuba divers of all skill levels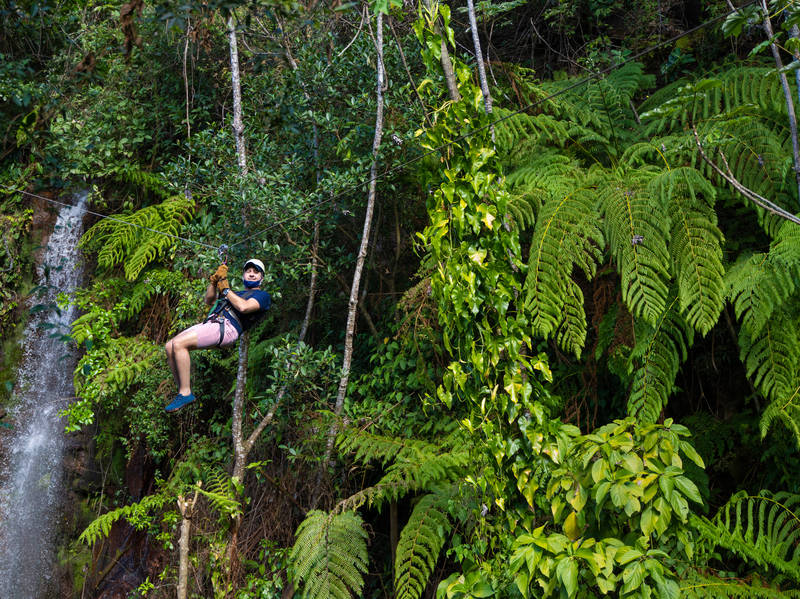 IStockphoto.com/THEPALMER
Costa Rica: Puerto Limón
On the Caribbean (eastern) side of Costa Rica is the Puerto Limón cruise port, located in a city rich with Afro-Caribbean culture. The annual Limón Carnival festival is a big draw in mid-October with music, parades, costumes and dancing.
Here is what cruisers like to do near Puerto Limón:
• Zipline in the Veragua Rain Forest
• Go whitewater rafting on the Reventazon River
• Spot monkeys, toucans and crocodiles on the Tortuguero Canals
• Visit a sloth sanctuary
• Take a walking tour of the city
Best for: Adventurous eco-travelers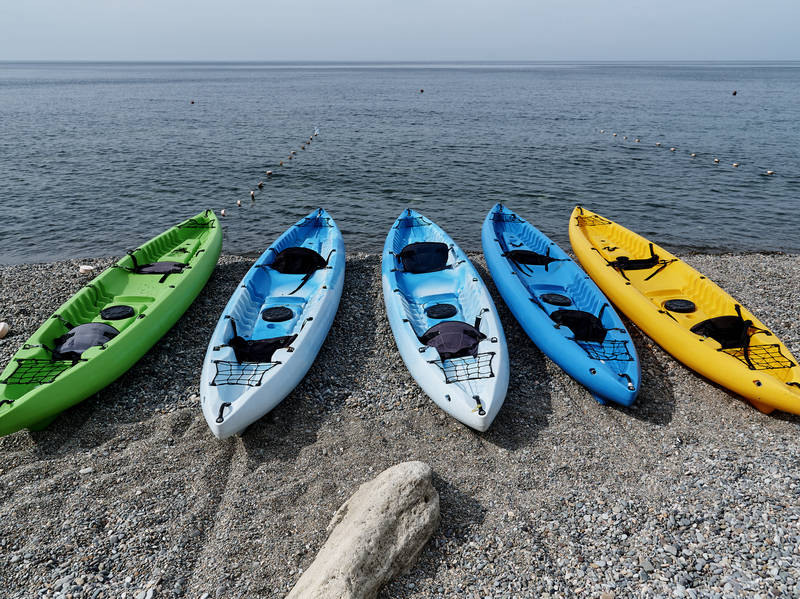 iStockphoto.com/ViktoriiaNovokhatska
Haiti: Labadee
A private destination owned by Royal Caribbean Cruises Ltd., the port of Labadee is situated on Haiti's lush northern coast. Only guests of Royal Caribbean, Celebrity Cruises and Azamara have access to the island.
What cruisers like to do in Labadee:
• Relax in a private, waterfront bungalow
• Zipline over the crystal-clear ocean
• Ride a mountainside alpine-style coaster
• Splash around at the water park
• Set out on a kayak adventure
Best for: Families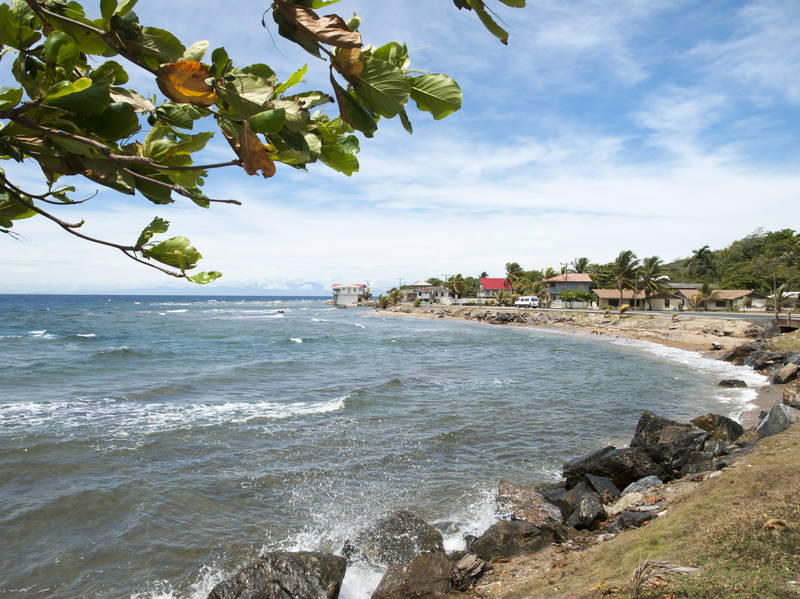 iStockphoto.com/virsuziglis
Honduras: Coxen Hole & Mahogany Bay
Cruises to Honduras will dock at either Coxen Hole or Mahogany Bay. The two cruise ports are located on the island of Roatan, 30 miles off the northern coast of Honduras.
What cruisers like to do in on Coxen Hole or Mahogany Bay excursions:
• Snorkel with starfish at Starfish Alley
• Zipline high above the jungle canopy
• Splash and swim at West Bay Beach
• Horseback ride in the shallow waters of the Caribbean Sea
• Scuba dive to see shipwrecks and sea life
Best for: Nature lovers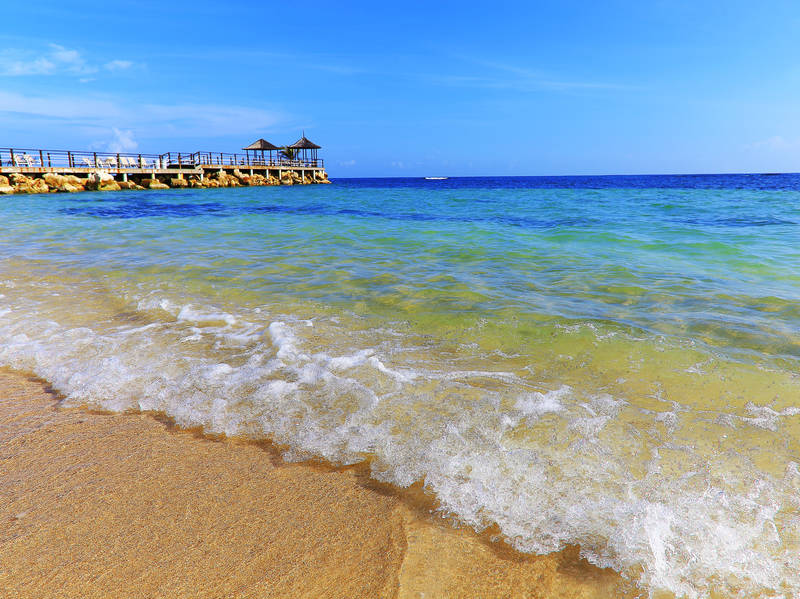 iStockphoto.com/agustavop
Jamaica: Falmouth, Montego Bay & Ocho Rios
When cruising to Jamaica, you'll likely visit one of three cruise ports on the north side of the island: Montego Bay, Falmouth or Ocho Rios. The three ports are within a 2-hour drive of each other, and all provide easy access to Jamaica's top activities.
Said to be the tourist capital of Jamaica, Montego Bay on the northwest coast is one of the most visited areas on the island.
Cruisers often put the following activities on their Montego Bay excursions list:
• Take a dip at Doctor's Cave Beach, where the water is said to have healing powers
• Tour the Rose Hall Great House to learn about its storied past
• Get a day pass to an all-inclusive resort
• Go whitewater tubing or kayaking on a fast-moving river
Just 20 miles east of Montego Bay is the historic Falmouth cruise port. Here are a few things cruisers in Falmouth may want to do:
• Horseback ride along the beach
• Raft on the Martha Brae River
• Take a walking tour to see 19th-century Georgian architecture
About 40 miles east of Falmouth is the Ocho Rios cruise terminal, which boasts an ideal central location on the north coast, making day trips and excursions into the interior more manageable.
Here are popular activities for cruisers in Ocho Rios:
• Visit the Bob Marley Museum and learn about the history of reggae music
• Go climbing or ziplining at Dunn's River Falls
• Float down the White River on an inner tube or bamboo raft
• See an underground lake inside the Green Grotto Caves
Best for: Adventurous couples and families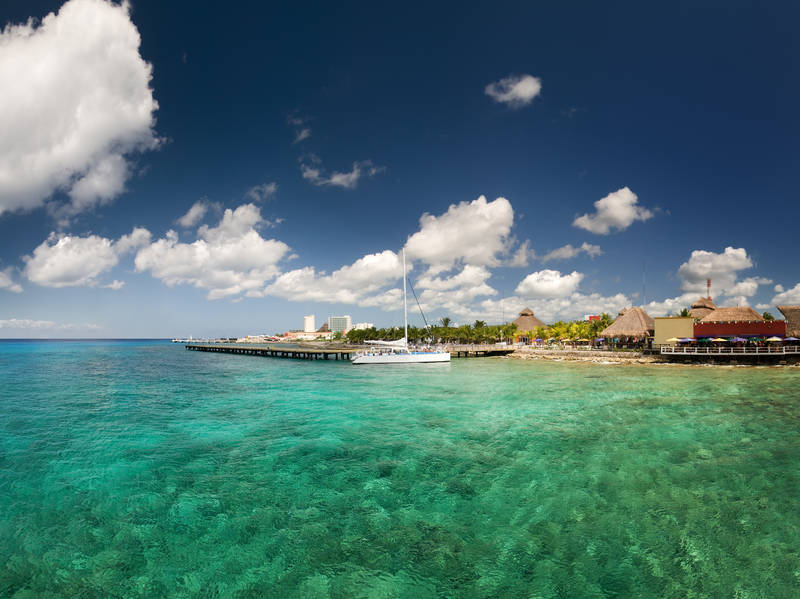 iStockphoto.com/DraganSaponjic
Mexico: Costa Maya, Cozumel & Progreso
Mexico's three cruise ports on the Caribbean coast are located on (or just off the coast of) the Yucatán Peninsula. The busiest Mexican cruise port by far is Cozumel, where ships can dock on the island of Cozumel or on the mainland at Playa del Carmen, a 45-minute ferry ride from Cozumel.
On Cozumel cruise excursions, you can:
• Board the Atlantis Submarine to visit the Chankanaab Reef
• Swim in an underwater cave system
• Visit the Maya ruins of Tulum
Less crowded than Cozumel is the Mexican cruise port of Costa Maya, located further down the coast of the Yucatan Peninsula in the village of Mahahual.
From the Costa Maya cruise port, you can:
• Explore the Maya ruins at Chacchoben, Dzibanche or Kohunlich
• Lounge on the beach
• Snorkel around an offshore reef
On the Gulf of Mexico side of the Yucatan peninsula is the Progreso cruise port, where you can:
• Visit the Maya ruins at Dzibilchaltun or Chichen Itza
• See buildings from the 1500s in Merida City
• Go with a tour guide to see an underwater sinkhole (cenote)
Best for: All types of travelers