About FairbanksFairbanks, near the geographical center of Alaska, is a major visitor center and the northern terminus of the Alaska Railroad. The military, transportation and market nucleus of the Alaskan interior, Fairbanks is a supply point for arctic oil operations and a departure point for airlines statewide.
In 1901 Capt. E.T. Barnette founded a trading post where Fairbanks now stands—a riverboat captain refused to ferry him any farther up the Chena River due to the low water level. Gold was discovered nearby a year later, and the first wave of prospectors flooded up the river. The settlement was named for Charles Warren Fairbanks of Indiana, a U.S. senator who later became vice president to Theodore Roosevelt.
The construction of the Alaska Highway and the influx of the military into Fairbanks heralded a second boom. And in 1968 the discovery of oil in Prudhoe Bay, 390 miles north, triggered a third wave of development.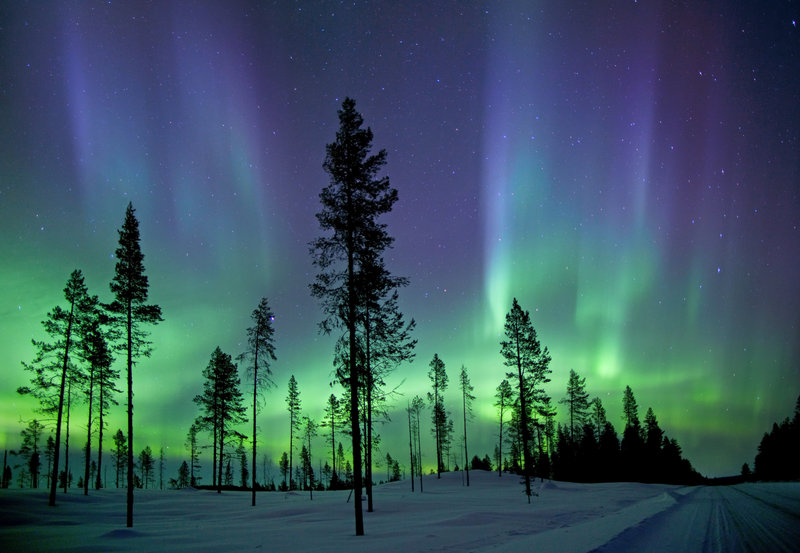 antonyspencer/iStockphoto.com
Fairbanks offers a variety of winter sports and other activities, including aurora viewing, cross-country and downhill skiing, curling, ice hockey and dog mushing. The city's geographical location allows the semiprofessional Alaska Goldpanners team to play its Midnight Sun Baseball Game at 10:30 p.m. on June 21 at Growden Memorial Park without using artificial lighting.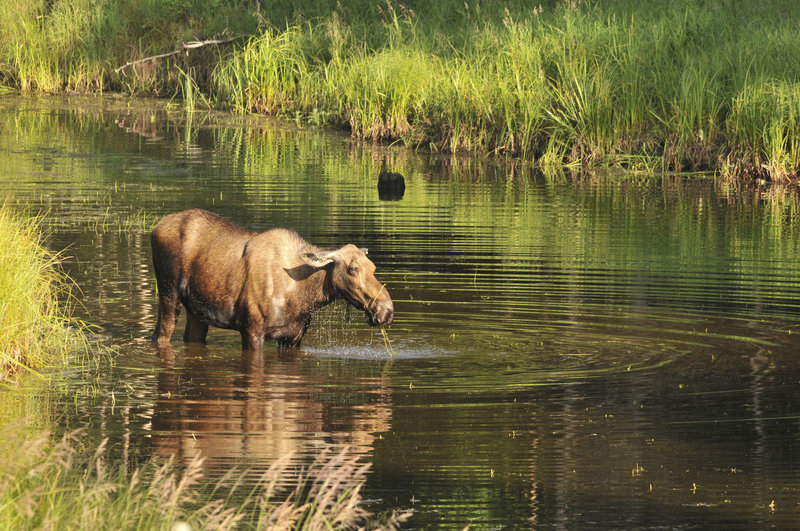 andyKRAKOVSKI/iStockphoto.com
The Robert G. White Large Animal Research Station, 2220 Yankovich Rd., is a 134-acre facility offering .25-mile narrated walking tours of its grounds, allowing visitors to observe caribou, musk oxen and reindeer. Tours are conducted Wednesday through Sunday at 10, noon and 2, June-Aug. Phone (907) 474-5724.
Local sightseeing tours to Alaska's arctic zone and other remote places are available from Fairbanks. Using railway cars with skylights, Gray Line of Alaska and Princess Rail Tours offer trips between Anchorage and Fairbanks via Denali National Park and Preserve; phone (907) 479-9660 or (888) 425-1737 for Gray Line Alaska and (800) 426-0500 for Princess Rail Tours. Canoes for trips on the Chena River can be rented from several outfitters.
Interesting drives include visits to Chena Hot Springs and the town of Ester. Abandoned gold dredges can be seen outside of Fairbanks along the roads to Chatanika and Ester. The Alaska Public Lands Information Center, at the Morris Thompson Cultural and Visitors Center at 101 Dunkel St., has museum exhibits, shows free movies and offers information about public lands and parks; phone (907) 459-3730 or (866) 869-6887.
Visitor Centers Explore Fairbanks 101 Dunkel St., Suite 111 Fairbanks, AK 99701. Phone:(907)456-5774 or (800)327-5774
Self-guiding ToursInformation about a historical walking tour is available from the Alaska Public Lands Information Center, at the Morris Thompson Cultural and Visitors Center, 101 Dunkel St.
Things to Do Aurora Ice Museum
Fountainhead Antique Auto Museum
University of Alaska Museum of the North
Student-guided Walking Tours of the University of Alaska Fairbanks