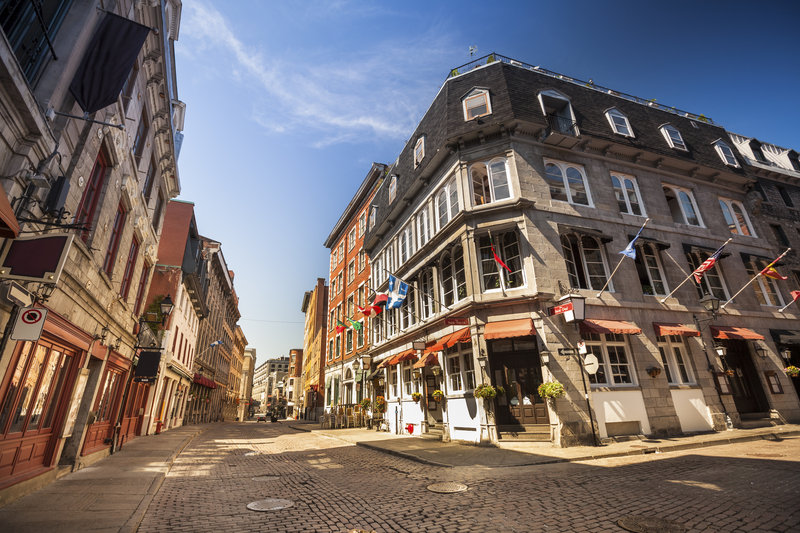 Introduction
Bienvenue! "Welcome" to Montréal. This vibrant city known for its joie de vivre is a treat for the senses. Visually, Montréal is stunning. Set on an island in the St. Lawrence River, the city is a photographer's delight. Its imposing modern skyline punctuated with skyscrapers confirms its status as one of Canada's leading contemporary, metropolitan areas. In contrast, the narrow, 18th-century cobblestone streets of Old Montréal (Vieux-Montréal) recall the days of Ville Marie, the city's original settlement.
At the heart and summit of the city is Mont Royal, the mountain in the middle of the island French explorer Jacques Cartier climbed and named in 1535. The mountain is now part of Mont-Royal Park, an oasis of greenery designed by landscape architect Frederick Law Olmstead. The site is a favorite of Montréalers for a nature escape and impressive views of the city, river and countryside.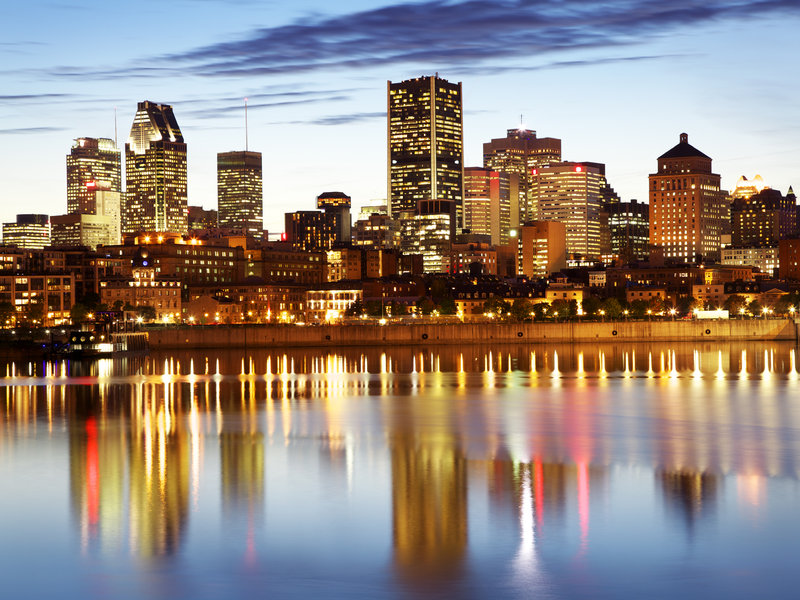 Montréal is a pleasure to explore on foot while you're on vacation; by horse-drawn carriage (calèche); or, sheltered from the elements (especially in winter), underground in a veritable subterranean city known as Underground Montréal, where buildings, shops, restaurants, theaters and métro stations are connected by more than 33 kilometres (21 mi.) of passageways.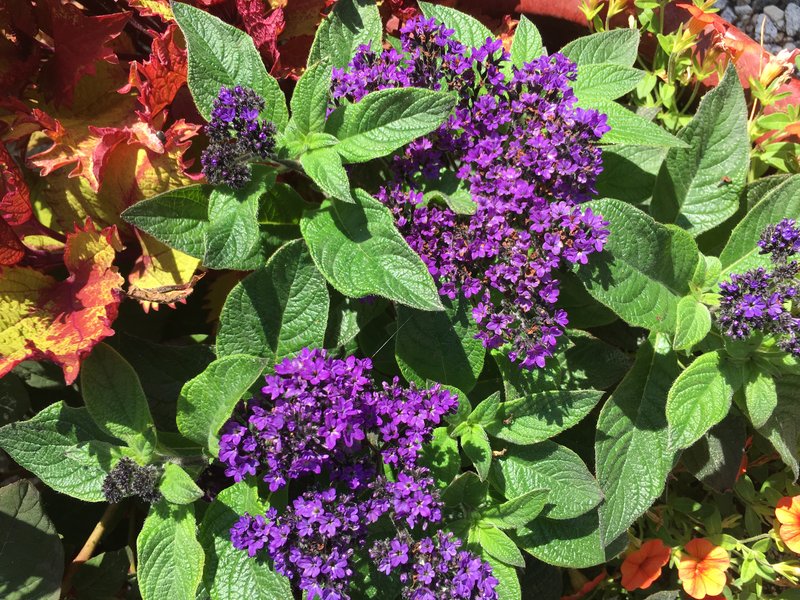 This cosmopolitan, sophisticated city is distinctly European in nature and proud of its Gallic heritage. And although the melodious flow of the French language is heard throughout Montréal, as might be expected in the second-largest French-speaking city in the world (though most Québecois also are fluent in English), a third of the population is non-French.
In Depth
In bilingual, multicultural Montréal, two societies live side by side. This coexistence, however, is defined by linguistic tensions sparking endless political battles.
Looking for gold for King François I, French explorer Jacques Cartier set out in 1534 to find a shortcut to Asia and came upon an island in the St. Lawrence River he called Mont Royal. In 1611 Samuel de Champlain arrived at the island and established a fur-trading post.
Following fighting with the Iroquois, in 1716 the French built a wall roughly following the boundaries of today's Old Montréal. Decades of prosperity behind the wall ended when the English sought a North American foothold. In 1763, the Treaty of Paris ceded Canada to the British. Surprisingly, British governors accepted the culture and guaranteed use of the French language and Roman Catholicism. Nevertheless, local demographics radically changed.
The 1800s saw Montréal's city limits expand. The old city walls were demolished, and by the 1900s the Canadian Pacific Railway boom fueled a building frenzy. Fabulous mansions bloomed throughout the "Golden Square Mile"—bordered by boulevard René-Lévesque, rue Guy, avenue des Pins and rue University. The harbor became another architectural showpiece.
As Montréal basked in its Golden Age, wealthy residents moved away from the town center, inching up Mont-Royal. Ethnic neighborhoods sprang up as the population exploded with Irish, Chinese, Greek and Italian emigrants. Hungarian bakeries, Portuguese gift shops and a commercial mix along diverse "La Main" (boulevard St-Laurent) echo this influx.
With economic inequality increasing, the gap between the French and English widened. Canada's economic focus shifted from St. Lawrence River ports toward Toronto and the Great Lakes. The result: Following World War II, Québec was left an isolated province where the church dictated public policy. The "Quiet Revolution" reawakened the masses and unveiled the Montréal visitors see today.
Many believed a culturally French Québec shouldn't have to endure a federalist government that didn't protect its uniqueness. Talk turned to separatism, and the Québécois acted to effect religious, political and social reform. After Parti Québécois came into power in 1976, French was voted the official language. The fight for sovereignty continued, though voters twice turned it down.
Today the "two solitudes" described by Canadian novelist Hugh McLennan in 1945 have created two parallel communities within one modern city. While most residents are bilingual, the Francophone and Anglophone communities rarely interact. Each group knows it is a vulnerable minority—the French a minority within Canada, Anglophones a minority within Montréal. Although Montréal is bilingual in practice, it is a multicultural city with a throng of visible ethnic communities. Recent immigration has changed the city's face as newcomers from Asia, Africa and the Middle East make Montréal their home.
Loyalty to its Gallic roots gives Montréal its individuality and personality. But it's not merely sidewalk cafés and croissants that make the city très cosmopolitan. Montréal is a colorful canvas of grand boulevards and twisting alleys, Gothic cathedrals and vast beer halls, Bohemian artists and haute couture, and considerable joie de vivre, all of which you'll savor on your next trip to this captivating destination.
By Car
The major highway route from the United States is I-87, which becomes Autoroute 15; I-87 enters Canada from northeastern New York. Autoroute 10 enters the city from the Eastern Townships and Vermont. From the east across the Champlain Bridge, Autoroute 20 allows controlled access to the downtown areas, and Autoroute 40 proceeds along the north shore of the St. Lawrence River. The Montréal Laurentian Autoroute, Hwy. 15, arrives from the north, while Autoroute 40 enters Montréal from the west.
Air Travel
Montréal-Pierre Elliott Trudeau International Airport (YUL), formerly Montréal-Dorval Airport, 22 kilometres (14 mi.) west of downtown in Dorval, handles commercial flights. Terminal exit signs direct travelers to Hwy. 20, which becomes Hwy. 720 (Autoroute Ville-Marie). From here, the exits to rues Guy, Atwater and de la Montagne provide access to downtown and Old Montréal.
Taxis to downtown are fixed at $40 from Montréal-Trudeau. Limousines are $55–$60; to other destinations the minimum rate is $17, then charged according to the meter for a taxi, minimum $50 for a limousine, with a rate card according to destination. The 747 Express Bus operates 24 hours daily and provides transportation between Montréal's central transit station (Berri-UQAM) and the airport with a journey time between 45 and 70 minutes, depending on traffic. The fare, which includes a 24-hour pass for the city's bus and subway network, is $10; only coins are accepted for payment aboard the 747; tickets can also be purchased from machines on the arrivals level, and city transit passes are also accepted. A second 747 bus route has been added, providing service to Lionel-Groulx station daily between 11 a.m. and 8 p.m., with a journey time of 25 to 35 minutes. STM bus 204 also serves the airport and regular bus 209 connects with the Roxboro-Pierrefonds commuter train station; the fare for either bus is $3.25 (exact change required). A free shuttle bus connects air travelers with the nearby VIA train station in Dorval; phone (514) 989-2626 or (888) 842-7245.
Nearly all major rental-car companies serve Montréal, and desks are inside airline terminals at Montréal-Trudeau. Be prepared for a high provincial tax on car rentals and an extra charge for insurance coverage. For the best prices, reservations should be made several weeks in advance, especially during peak seasons. Local AAA/CAA clubs can provide this assistance or additional information. Hertz, (514) 842-8537, (800) 263-0600 in Canada for English speakers, (514) 636-9530 or (800) 263-0678 in Canada for French speakers, or (800) 654-3131 outside Canada, offers discounts to AAA/CAA members.
Street System
Montréal can be a tricky place to navigate until you fully understand its odd layout. The city is on an island in the St. Lawrence River, which generally flows west to east from the Great Lakes to the Atlantic Ocean. The banks of the St. Lawrence are known as the north shore and south shore, even though the river flows almost due north where it meets Montréal. Consequently, the streets that run parallel to the river are labeled from boulevard St-Laurent east-west, even though they actually run north-south; those perpendicular to the water, though nearly east-west, are labeled north-south.
Though it makes for an odd sensation at sunrise, it is easiest to orient yourself as if the harbor were to your south. Accordingly, the principal east-west streets downtown include boulevard René-Lévesque, rue Ste-Catherine, boulevard de Maisonneuve and rue Sherbrooke. The main downtown arteries running north-south include rue Crescent, rue McGill, rue St-Denis and boulevard St-Laurent.
In Old Montréal, rues St-Jacques, Notre-Dame, St-Paul and de la Commune are the main thoroughfares running parallel to the south shore. Avenues du Mont-Royal and Laurier are the major streets north of the downtown area, near Mont-Royal Park.
Boulevard St-Laurent is the dividing point between east and west (est and ouest) in Montréal. North-south streets do not have an equivalent dividing line, but numbers start at the south shore and climb with the topography. Even-numbered addresses are on the south and west sides of streets, odd-numbered addresses on the north and east sides.
Expressways in Québec are called autoroutes, and two such highways provide quick routes around the city. Canada's premier highway, the Trans-Canada, forks when it reaches Montréal, with Autoroute 40 crossing the northern side east to west and Autoroute 20 traveling along the south side. Though always well-patrolled, neither route is well-maintained. Both may have limited access. For those who want to bypass downtown Montréal (heading for the airport from the east or for a suburb), the new Autoroute 30, to the south of the city, is very useful. It avoids the bottleneck of the tunnel under the river, not to mention the city traffic, and links up with Autoroute 20 for easy access. Since it is fairly new, the surface is better than most Québec roads.
Avenues De Lorimier and Papineau merge south of rue Ontario as the Jacques-Cartier Bridge, which crosses the St. Lawrence River to the islands of Ste-Hélène and Notre-Dame.
Drivers should be aware that right turns on red lights are illegal in Montréal.
Parking
Most major downtown office buildings, shopping centers and hotels have underground parking; Place d'Youville, the Montréal World Trade Centre, Place Jacques-Cartier and Quai de l'Horloge all have lots. There is metered street parking in most commercial areas though parking generally is prohibited on main arteries during rush hours, 7-9 a.m. and 4-6 p.m. Regulations are posted on white signs throughout the city. Rates vary from lot to lot, but normally range $3-$5 per hour or $8-$18 per day. For further information, phone (514) 868-3737. On-street parking meters are charged according to which of the four zones they are in, ranging from $1.50 to $3 per hour (including tax). Rates are posted on the meters. The chargeable period is Mon.-Fri. 9-9, Sat. 9-6, Sun. 1-6. The Plateau-Mont-Royal borough has a different system.
Public Transportation
Société de transport de Montréal (STM) provides clean, safe and comfortable bus, Métro (subway) and commuter train service throughout greater Montréal. Tickets are good for both bus and Métro. Transfer tickets are valid in any direction for the next 90 minutes; request one when you pay your fare. Buses on major routes operate through the night. Depending on which line, the last departure for each of the Métro lines varies (12:15 a.m.-12:50 a.m.) Monday through Friday; final departures on Saturday and Sunday nights are offered from 12:15 a.m. to as late as 1:30 a.m. Service for all lines resumes at 5:30 a.m.
A ticket good for a one-way trip is sold at subway stations for $3.25; $2.25 (ages 6-17 and 65+). A two-trip ticket is $6; $4 (ages 6-17 and 65+). Several fare options are offered. For short visits, the best deal is a 1-day tourist card for $10 or a 3-day card for $18. A weekly card can be purchased for $25.75; $15.75 (ages 6-17 and 65+). A monthly card costs $83; $49.75 (ages 6-17 and 65+). Rechargeable and non-rechargeable smart cards are available as well. Métro tickets are good on buses, but if you don't have a ticket, you must have exact change. Contact STM for further details; (514) 786-4636, option 4, or TTY (514) 280-5252.
Murals, sculpture, stained glass windows, enameled frescoes and ceramics adorn the 68 Métro stations. Artistic themes range from city history to the abstract. Métro developments include new rolling stock and an extension to three of the four lines. For the bus system STM has installed an iBus monitoring system with digital signage on all buses, at 26 passenger terminals and in 64 métro station entryways, and real-time information is available on smart phone apps, SMS and the web; next-stop announcements are standard on all buses. Hybrid biodiesel-electric buses are now standard for all public transit in the province, and by 2030, STM aims to reduce consumption of petroleum products by 40 percent; all-electric buses are being purchased, with the goal an all-electric system by 2040.
Note: Attraction listings often include the nearest Métro (M:) station or stations. Consult a transit map to determine which train line is nearest and most direct. Pick up a free STM guide and commuter train schedule at ticket booths; phone (514) 786-4636 or TTY (514) 280-5252.
Sales Tax
Canada levies a 5 percent Goods and Service Tax. Québec's provincial sales tax is 9.975 percent on goods and services. The Montréal area hotel room occupancy tax is 3.5 percent per night.
Police (non-emergency)
(514) 280-2000
Temperature
(514) 283-4006
Hospitals
Maisonneuve-Rosemont Hospital (Hôpital Maisonneuve-Rosemont), (514) 252-3400; Montréal General Hospital (Hôpital général de Montréal), (514) 934-1934; St. Mary's Hospital Center (Centre hospitalier de St-Mary), (514) 345-3511. These can be reached at (514) 890-8000: Hôtel-Dieu, Notre-Dame Hospital (Hôpital Notre-Dame) and St. Luke's Hospital (Hôpital Saint-Luc).
Visitor Information
Tourisme Québec, Centre Infotouriste Montréal
1255 rue Peel Montréal, QC H3A 3L8. Phone:(514)844-5400 or (877)266-5687Walk-in centers: 1001 rue du Square-Dorchester, between rues Peel and Metcalfe, and in Old Montréal at Place Jacques-Cartier, 174 rue Notre-Dame Est.
Air Travel
Montréal-Pierre Elliott Trudeau International Airport (YUL), formerly Montréal-Dorval Airport, 22 kilometres (14 mi.) west of downtown in Dorval, handles commercial flights.
Rental Cars
Nearly all major rental-car companies serve Montréal, and desks are inside airline terminals at the Montréal-Pierre Elliott Trudeau International Airport.
Rail Service
Amtrak, (800) 872-7245, and VIA Rail Canada, (514) 989-2626, operate from Central Station, 895 de la Gauchetière beneath Fairmont The Queen Elizabeth hotel. Part of the underground city, Central Station is connected to the Métro subway and to Windsor Station at rues Peel and de la Gauchetière.
Buses
Greyhound Lines Inc. and Adirondacks Trailways run to New York City. Orléans Express operates inner-city service within Québec. The Gare d'autocars de Montréal (Montréal Coach Terminal), 1717 rue Berri, serves Canada and the U.S. Megabus buses link several Ontario cities, and connect to Buffalo, N.Y.
Taxis
Cabs are plentiful in Montréal; you should have no problem hailing one. Taxis are metered, and fares generally are fixed at $3.45 to start, plus $1.70 for each kilometre (.6 mi.) traveled as well as 63c for every waiting minute. Major companies are Diamond, (514) 273-6331; and Taxi Co-op, (514) 725-9885.
Public Transportation
Société de transport de Montréal (STM) provides bus, Métro (subway) and commuter train service throughout greater Montréal.
Boats
Large vessels put in at Montréal's docks. Port d'escale du Vieux-Port de Montréal (Bassin Jacques Cartier), 333 rue de la Commune Ouest, charges $18 for a minimum 3-hour stay, plus $6 per additional hour for vessels less than 18 metres (59 ft.) in length, or $66 for a minimum 3-hour stay, plus $22 per hour for vessels measuring 18 to 24 metres (59 to 79 ft.). Overnight rates $2.30-$4.15 per .3 metre (1 ft.) per day, depending on the season. Rates may increase on weekends, and there are discounts for stays of 7 or more days; phone (514) 283-5414 to verify pricing.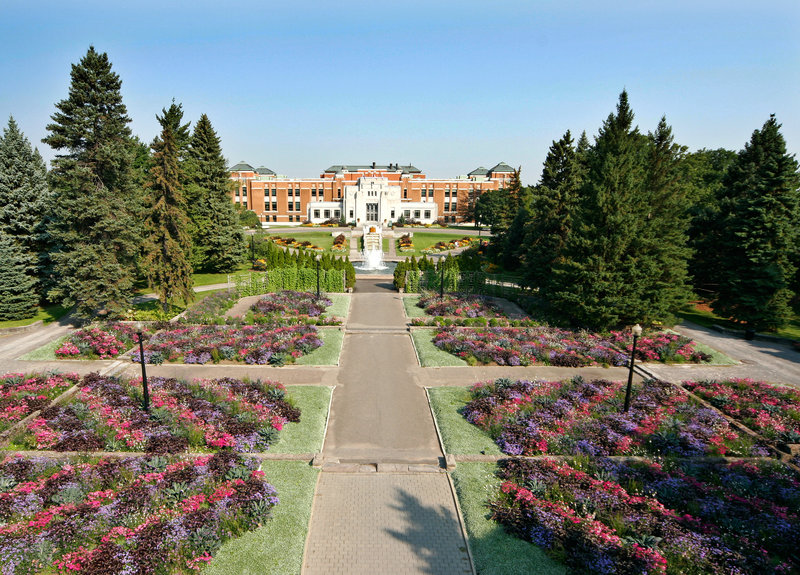 Essentials
Orient yourself. The streets in Montréal are laid out in the traditional east-west grid, parallel to the St. Lawrence River. The river takes a northwest swing at Montréal, though, resulting in the east-west streets actually running north-south.
Stop and catch a whiff of the roses and lilacs during spring and summer at the
Montréal Botanical Garden
(Jardin botanique de Montréal), 4101 rue Sherbrooke Est. Especially delightful are the Chinese Garden with its miniature trees, lake and pavilions, and the Japanese Garden and Pavilion, known for its koi ponds, bridges and bonsai collection.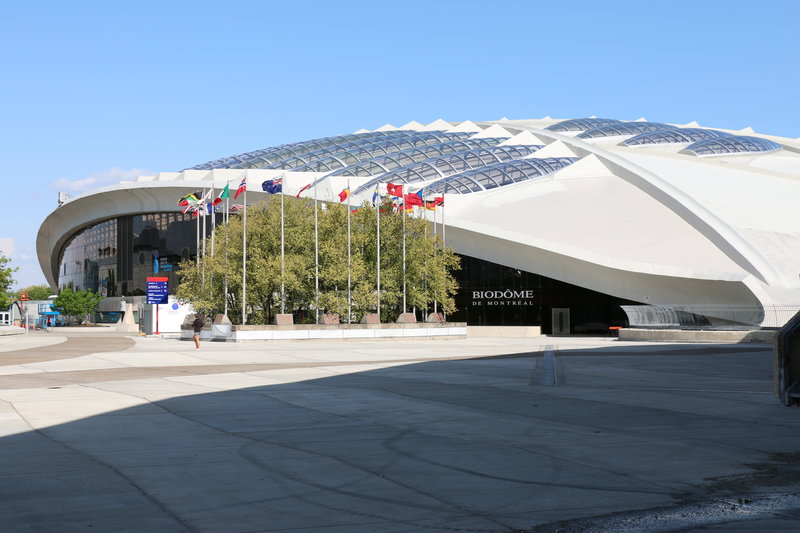 Visit a tropical rain forest, the marine environment of the St. Lawrence, a Laurentian forest and the frigid polar world at the
Montréal Biodôme
(Biodôme de Montréal), 4777 av. Pierre-de-Coubertin. The combination zoo/aquarium/garden, part of
Olympic Park
(Parc Olympique), 4545 av. Pierre-de-Coubertin, is in the former velodrome from the 1976 Summer Games.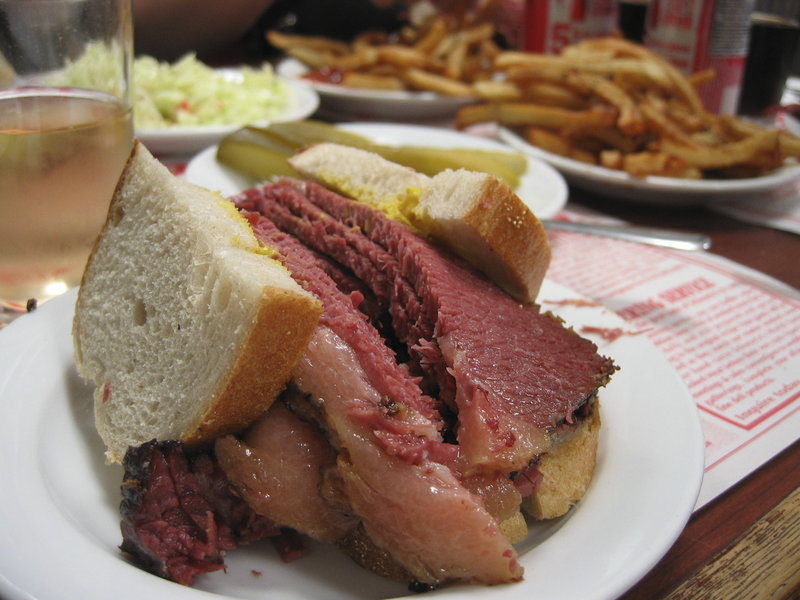 oilfriedghost/iStockphoto.com
Try a smoked meat sandwich, available at many local restaurants, for a true taste of Montréal. Similar to a pastrami or corned beef sandwich, Montréal smoked meat is beef rubbed with spices, then marinated and smoked, sliced thin, piled between two slices of rye bread and typically served with fries, coleslaw and a pickle.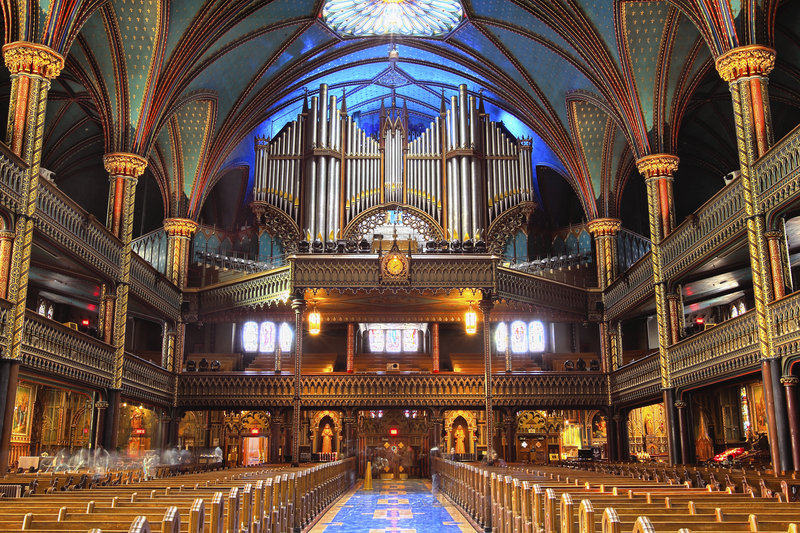 SoumenNath/iStockphoto.com
Inspired by his enormous neo-Gothic masterpiece, the architect of the awe-inspiring
Notre-Dame Basilica of Montréal
(Basilique Notre-Dame du Montréal), 110 rue Notre-Dame Ouest, converted to Catholicism in order to be buried beneath it. The 1820s church interior was hand-carved in wood and is resplendent with gold leaf and stained-glass windows.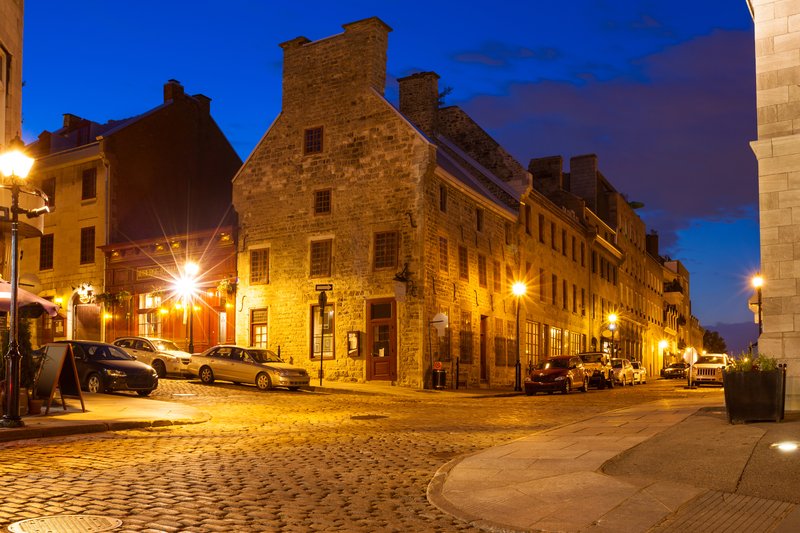 Discover the narrow, cobblestone streets of
Old Montréal
(Vieux-Montréal) in a horse-drawn carriage. Tours depart from Place d'Armes and Place Jacques-Cartier, among others, or they can be arranged by your hotel.
Escape from the rush of the city to the serenity and greenness of
Mont-Royal Park
(Parc du Mont-Royal), 1260 ch. Remembrance, whose signature mountain was climbed in 1535 by Jacques Cartier, the French explorer who searched in vain for a "northwest passage" from the Atlantic to the Pacific Ocean.
Stand on the site that was Montréal's birthplace at
Pointe-à-Callière, Montréal Archaeology and History Complex
(Pointe-à-Callière, Cité d'archéologie et d'histoire de Montréal), 350 Place Royale, where you'll see a multimedia presentation about the city's history in a theater overlooking archeological ruins.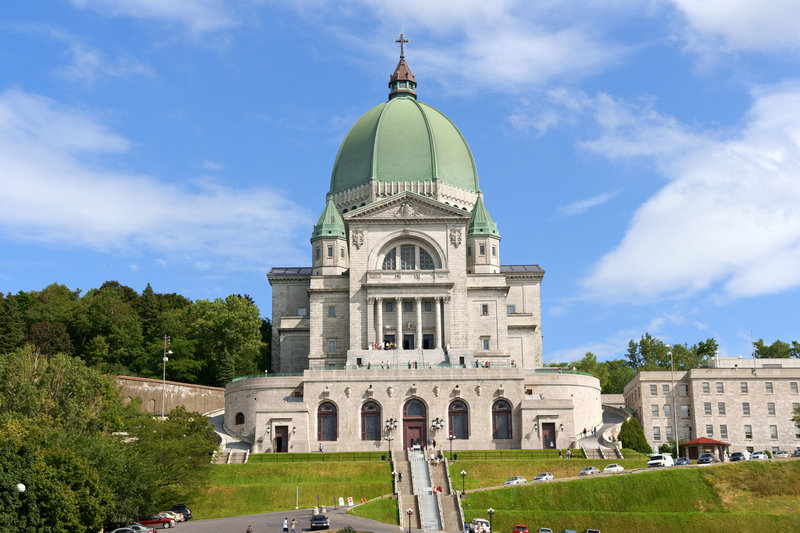 Honor the life of St. André Bessette, a humble caretaker known for his ability to heal the infirm, at
Saint Joseph's Oratory of Mount Royal
(L'Oratoire St-Joseph du Mont-Royal), 3800 ch. Queen Mary. It was André's greatest wish to build a shrine to his patron saint, and his small wooden chapel grew to become a grand basilica crowned by a huge copper dome.
One of the most fun things to do with friends in Montréal is to explore the 33-kilometre (21-mi.) network of pedestrian walkways that constitutes Underground Montréal, 800 Rue de la Gauchetière O, a subterranean maze of shops, offices, theaters, restaurants and subway stations designed to help residents cope with the city's harsh winters.
Learn a few words or phrases in French and slip them into your conversations with locals. They'll appreciate your effort and you'll learn there's more to the language than cul de sac, croissant and bonjour.
Fans of adventure travel looking for a good time shouldn't miss
Lachine Rapids Jet Boat Tours
(Le voyage Saute-Moutons sur les Rapides de Lachine), which depart from the s. end of rue Berri at the Clock Tower Basin in the Old Port. Hold on tight and prepare to be soaked (despite the provided ponchos, hats and footwear) as your boat jumps waves and surges upstream through the rapids of the St. Lawrence River.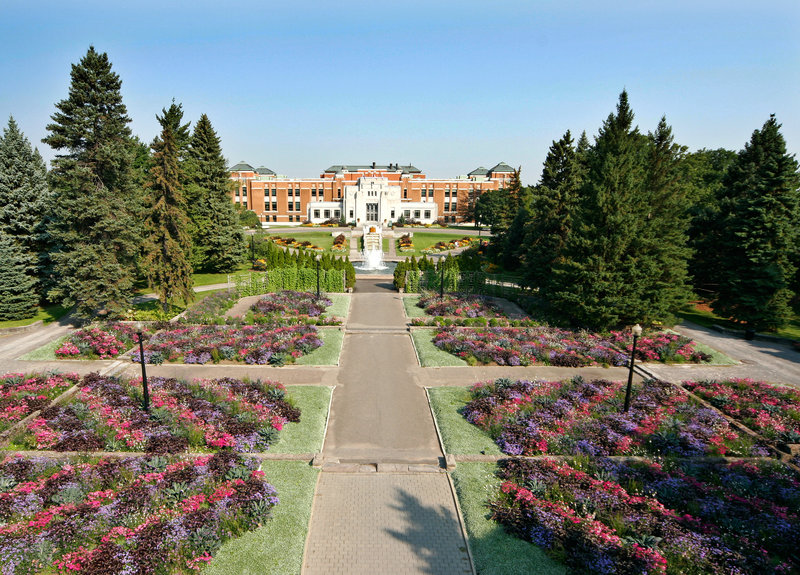 Under 13
The
Montréal Biodôme
(Biodôme de Montréal), 4777 av. Pierre-de-Coubertin, is part zoo, part aquarium and part garden all under one futuristic-looking roof. Inside a structure built for the 1976 Summer Olympic Games are puffins, penguins, otters, beavers and trees that change colors with the seasons.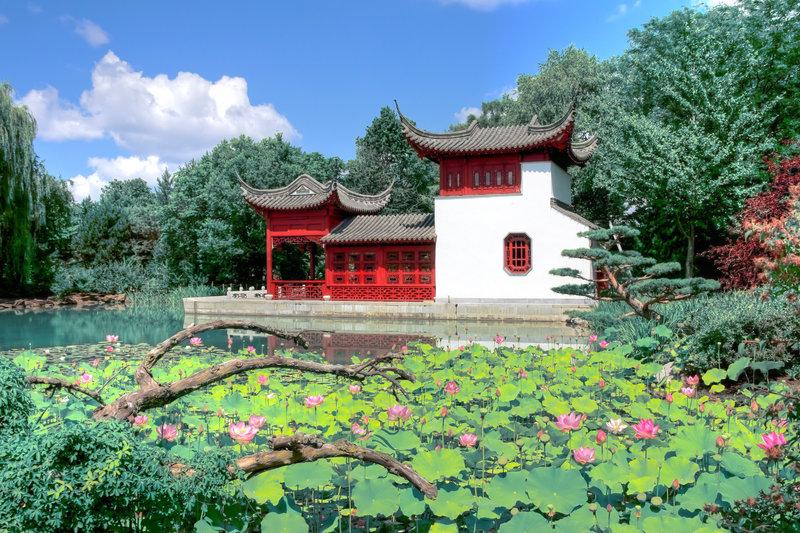 Shutterstock.com/Denis Roger
Montréal has its very own cat café! At
Cafè Chat L'Heureux
, 172 Duluth Est, you and your little ones can enjoy a light meal, snack or beverage while watching the delightful entertainment the resident cats provide.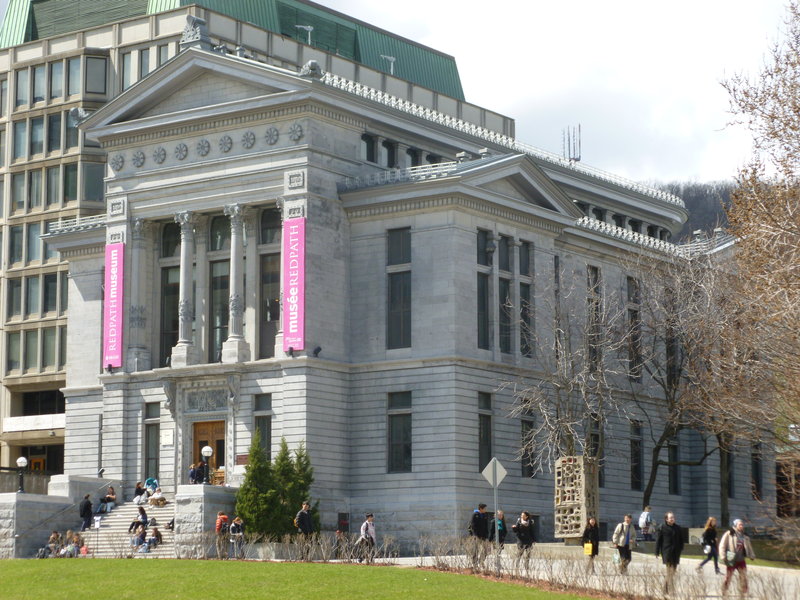 Wikimedia Commons / CC BY SA/Idej Elixe
If Egyptian mummies, anaconda skeletons and dinosaur bones sound enticing to young history buffs, make plans to visit
The Redpath Museum
(Le Musée Redpath), 859 Sherbrooke St. W. One of the oldest museums in Canada, it includes three floors of exhibits covering everything from ancient cultures to extinct animals.
Teens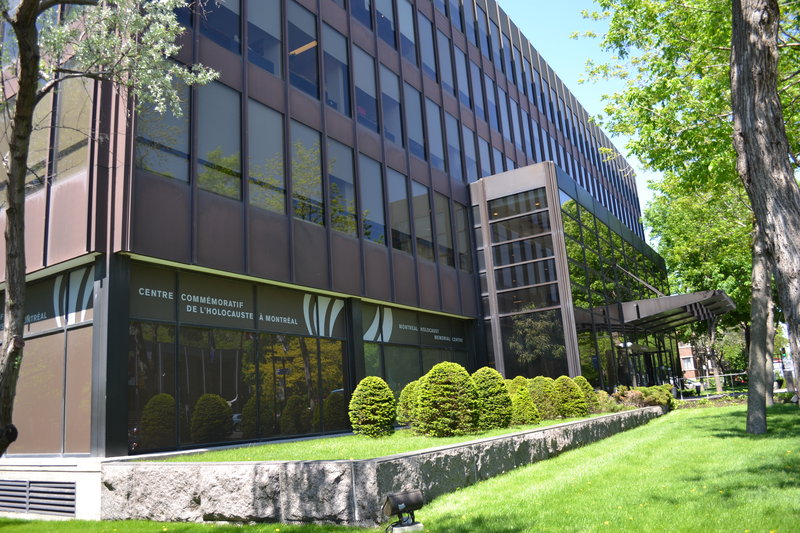 Wikimedia Commons / CC BY SA/Virginiewenglenski
The Montréal Holocaust Memorial Centre
(Le Centre commémorative de l'Holocauste à Montréal), 5151 ch. de la Côte-Ste-Catherine, is a moving experience for teens with an interest in history. Borrow an iPad from the museum and take a self-guiding tour filled with videos, photos and audio commentaries from Holocaust victims, survivors and families.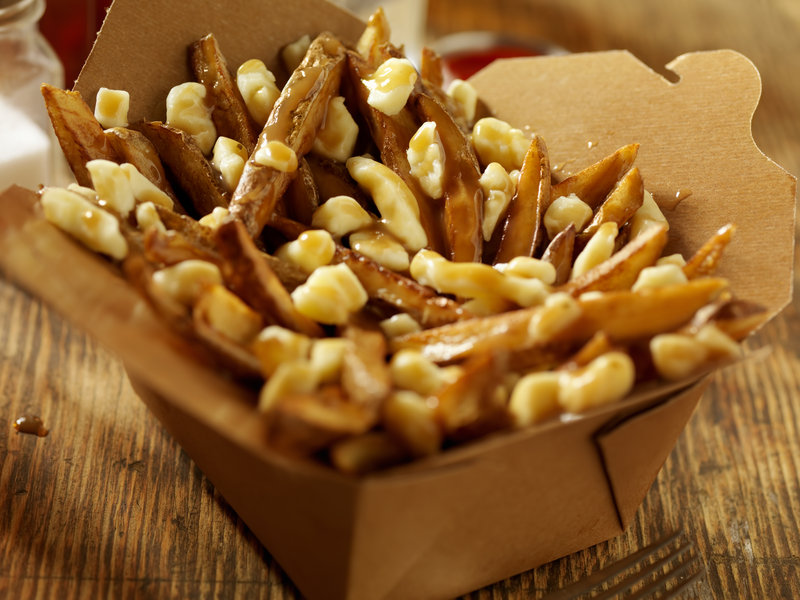 Lauri Patterson/iStockphoto.com
Sample regional cuisine like smoked meats or poutine, a dish consisting of crispy French fries topped with cheese curds and brown gravy.Try such local restaurants as
Jukebox Burgers & Bar Laitier
, 11798 boul. de Salaberry, which offers many types of poutine in a 1950s-style setting, or
Reuben's Deli & Steak
, a great place to try smoked meat on rye or a juicy steak, another Reuben's specialty.
Pack a change of clothes, don your poncho and prepare to get wet with
Lachine Rapids Jet Boat Tours
(Le voyage Saute-Moutons sur les Rapides de Lachine), which depart from the s. end of rue Berri at the Clock Tower Basin in the Old Port. The 1-hour flat-bottom boat tours travel upstream through the rapids of the St. Lawrence River, tackling whirlpools and large waves up to 3 metres (10 ft.) high.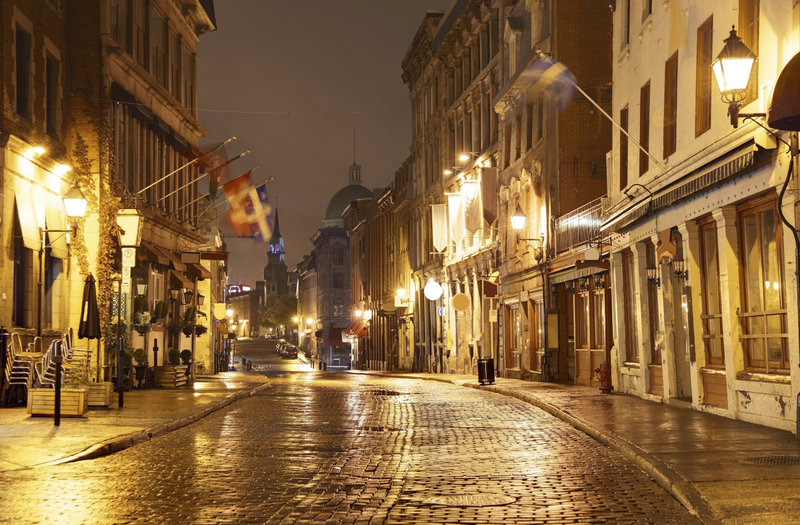 DenisTangneyJr/iStockphoto.com
There are plenty of photo spots in
Old Montréal
(Vieux-Montréal), bounded by the river and rues des Soeurs-Grises, Notre-Dame and St-Hubert. Historic cathedrals, horse-drawn carriages and cobblestone streets—you might think you've been transported to the streets of Paris.
All Ages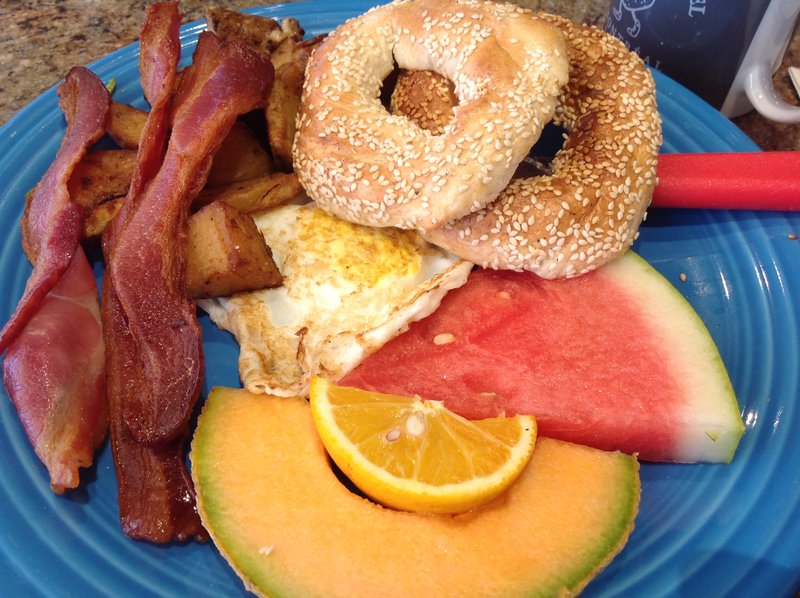 Treat kids to a Montréal-style bagel for breakfast. Smaller and sweeter than traditional bagels, the Montréal variety are baked in a wood-fired oven and topped with sesame or poppy seeds. One of the best places to eat them is
Saint-Viateur Bagel & Café
, 5629 Monkland Ave., where signature bagels are made with malt and boiled in honey water.
There's no shortage of things for families to do at
Pointe-à-Callière, Montréal Archaeology and History Complex
(Pointe-à-Callière, Cité d'archéologie et d'histoire Montréal), 350 Place Royale. Located at the site of Montreal's founding in 1642, the museum includes an underground tour and archeological sites. Above ground, the "Pirates or Privateers" exhibit gives young visitors the chance to climb aboard a ship and test their physical and intellectual skills.
Montréal is very bike-friendly in summer, so explore on two wheels. The 14.5-kilometre (9-mi.) Lachine Canal path is a popular waterfront route that runs from Old Port to Lachine; bike rentals are available near Atwater Market (138 Atwater Ave.). Along the path are old factories, railroad trestles and working canal locks. In winter the canal transforms for ice-skaters and cross-country skiers.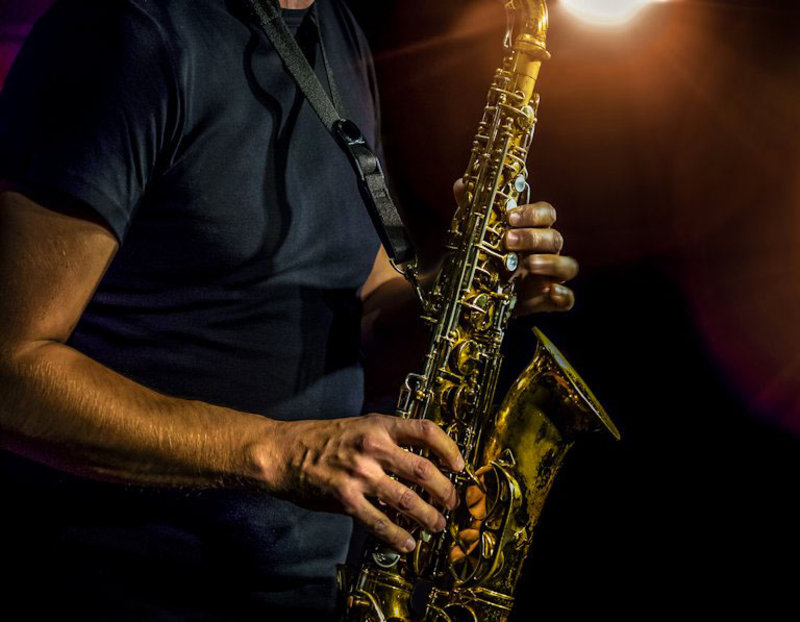 Shutterstock.com/Stocksnapper
Summer brings hundreds of free concerts to the heart of downtown in Quartier des Spectacles (which includes Place des Arts at 175 rue Ste-Catherine Ouest) during the
Festival International de Jazz de Montréal
. There also are picnic areas, games, face painting and children's play zones.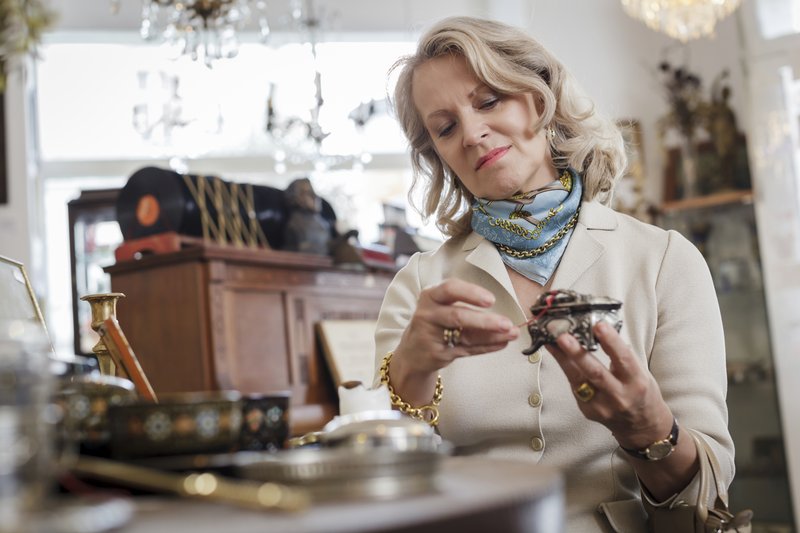 Thomas_EyeDesign/iStockphoto.com
Shopping
Montréal is the perfect vacation destination for shopaholics, as the city is considered Canada's haute couture capital, not only for the number of stores but also for their variety. Shops reflect the city's cosmopolitan nature and its French heritage and wares range from imported designer labels to local handicrafts.
Antiques
The best concentrations of antiques dealers are along rue Notre-Dame Ouest, between rue Guy and avenue Atwater, and on St-Paul in Old Montréal. A cluster of restored graystones scattered up and down both sides of the street houses a dozen or more shops with various quaint treasures. Discriminating collectors may want to venture to the west end of rue Sherbrooke, where exquisite mahogany, Royal Crown Derby china and popular old china and silver patterns can be had for a price. Antiques dealers in Westmount also cater to a more discriminating clientele. Bargain-hunters should visit rue Notre-Dame shops, where the prices often are negotiable.
Malls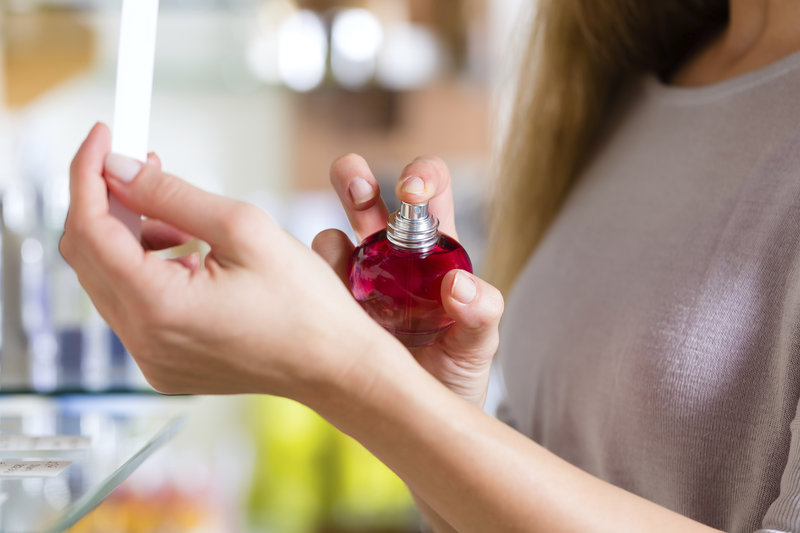 What began in 1962 as a simple shopping center beneath Place Ville-Marie is now an underground maze of walkways stretching 33 kilometres (21 mi.) and embracing 2,000 shops, 200 restaurants, 30 theaters and a number of tourist attractions. If you are looking for fun things to do with friends, spend some time here. Subterranean promenades and the Métro connect the clusters of buildings. Most of Montréal's spectacular shopping malls have found a home in Underground Montréal. Many malls begin underground and reach upward to several floors above ground.
Shops in the underground generally are open Mon.-Wed. 10-6, Thurs.-Fri. 10-9, Sat. 10-5, Sun. 11-5. Most are closed holidays.
Place Ville-Marie, with its shop-lined corridors centered on a sculpted fountain, was the first of these subterranean centers to be built. Known to locals as PVM (pronounced pay-vay-em), the complex teems with trendy boutiques.
Other shopping clusters have since been added, including Montréal Eaton Centre, Les Cours Mont-Royal, Place Bonaventure, Place Montréal Trust and Les Promenades de la Cathédrale.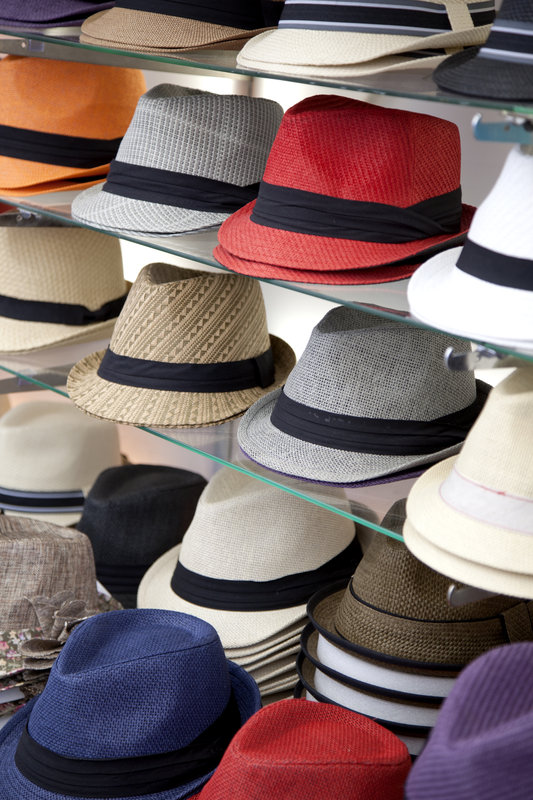 iStockphoto.com/Kameleon007
In Place Montréal Trust, underground at the corner of rue Ste-Catherine and avenue McGill College, bright atria and cascading fountains link innovative architecture and glass walls. Directly beneath Christ Church Cathedral at 625 rue Ste-Catherine Ouest, Les Promenades de la Cathédrale has shops on two levels. Place Bonaventure, at rues de la Gauchetière and University, links some 100 shops with the Hotel Bonaventure Montréal.
A modern restoration of the Hôtel Mont-Royal resulted in Les Cours Mont-Royal, a three-story mall at 1455 rue Peel. Montréal Eaton Centre, 705 rue Ste-Catherine Ouest, is undergoing renovation and will include a TimeOut Market in late 2019.
Complexe Desjardins, a partially underground marvel of waterfalls, fountains, trees and hanging vines, comprises lanes of shops connected to four tall office towers and a hotel.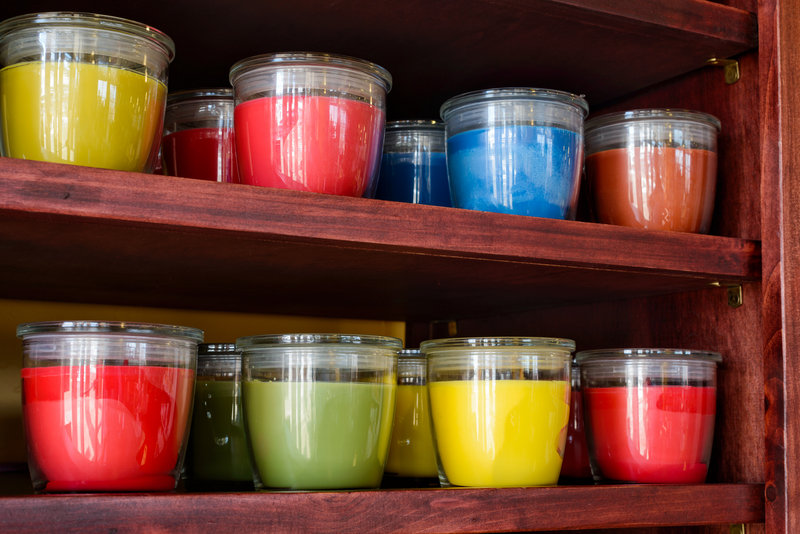 iStockphoto.com/Adventure_Photo
These underground marketplaces present an almost endless array of merchandise, from everyday items to luxury articles. Browsing can be as pleasurable as shopping, as the window displays can provide a lot of eye candy.
Markets
Open-air Jean-Talon Market on avenue Casgrain and Atwater Market, an indoor bazaar near the Lachine Canal at 138 Atwater Ave., both feature merchants offering such goods as fresh fruits and vegetables, flowers and pastries and can even be good places to eat if you have worked up an appetite.
Outlets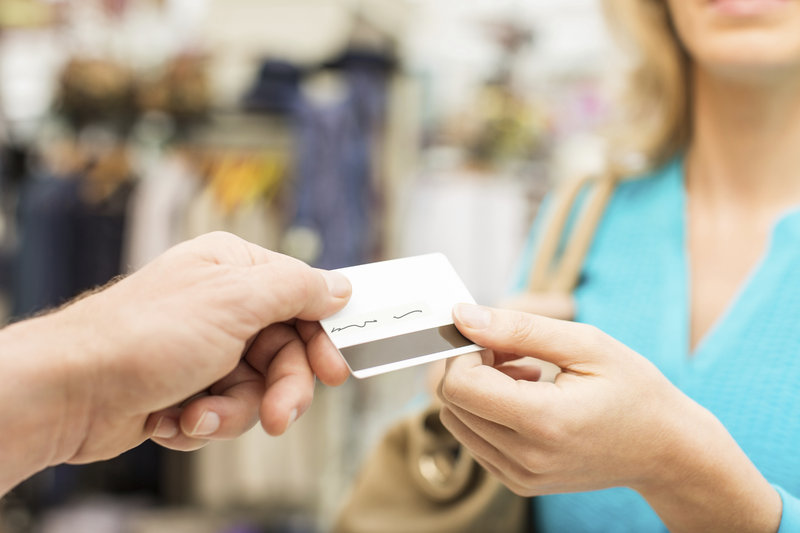 iStockphoto.com/londoneye
Hordes of Montréalers shop right off the factory rack in the Chabanel Fashion District, on rue Chabanel, west of rue St-Laurent. A solid row of towering garment factories and fashion wholesalers provides everything a bargain hunter could want. For fun things to do on weekends, note that most showrooms are open to the public only on Saturday, when serious shoppers storm the place for deals on jeans, lingerie, sweaters, leather accessories, bathing suits and the like. On Sunday morning, head for Old Montréal, where a similar scene takes place at numerous clothes discounters that congregate along rue Notre-Dame east of rue McGill.
Specialty Districts
Most of Montréal's big department stores were founded when Scottish, Irish and English families dominated the city's commerce, so the names remain noticeably Anglophone—Holt Renfrew, Ogilvy and Hudson's Bay. The main branches of Ogilvy and Hudson's Bay stretch along rue Ste-Catherine, where the city's traditional downtown shopping street contains scores of shops in the blocks between rues Guy and Carré Phillips.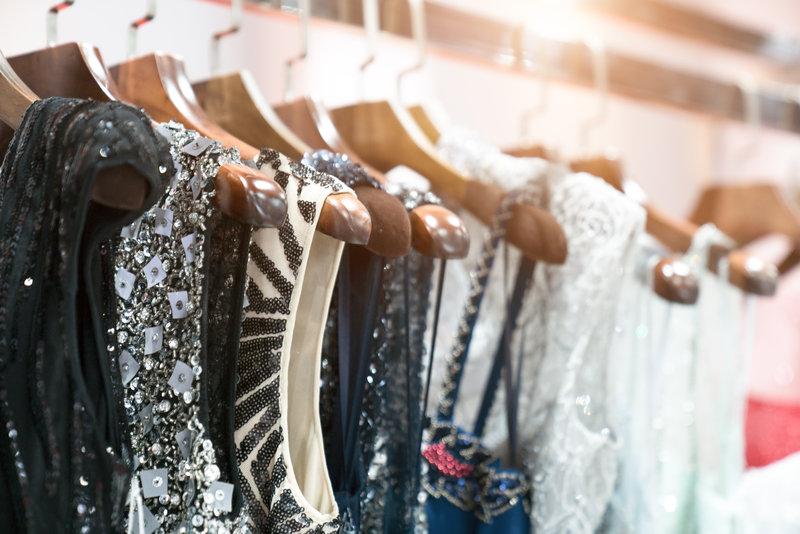 iStockphoto.com/PhotoBylove
Rue Sherbrooke, 2 blocks north of rue Ste-Catherine, is the center of high fashion, represented by the venerable Holt Renfrew, exclusive art galleries and such haute couture boutiques as Ralph Lauren and Yves St-Laurent. Holt Renfrew also has a small branch across the street from the Ritz-Carlton Montréal on rue Sherbrooke. For local creations there are a number of boutiques along rues Laurier, St-Denis, St-Hubert and St-Laurent.
Running south off Sherbrooke, the businesses housed in quaint Victorian-style town houses along rue Crescent and rue de la Montagne are popular for shopping. If you're looking for the best in exotic coffees and avant-garde bookstores, don't miss rue St-Denis, where cafés and restaurants spill out into the streets to accommodate shoppers taking a break for pasta or pastries. Other shops along this street offer an array of items for the home. La Main (boulevard St-Laurent) is a hodgepodge of ethnic eateries and gift shops. Begin at the intersection of avenue Viger and head north.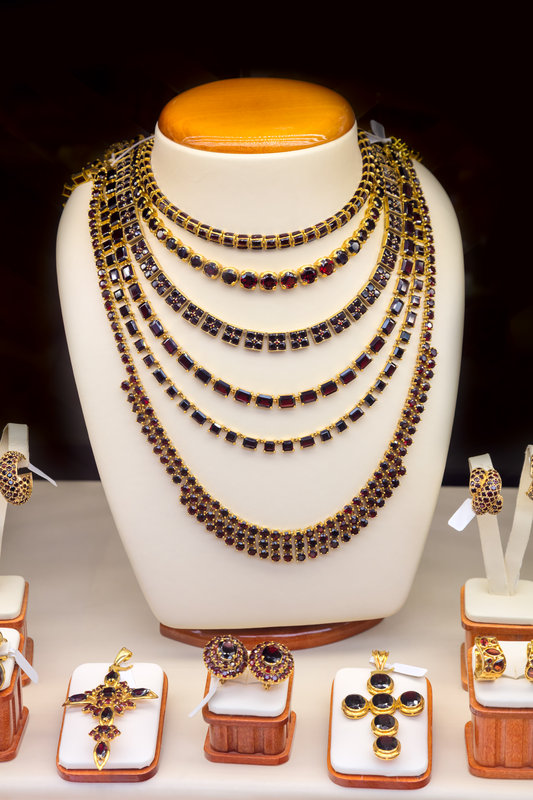 In Old Montréal, handmade crafts fashioned by Canadian artisans steal the show. Visitors typically start accumulating distinctive mementos at Bonsecours Market (Marché Bonsecours)—the striking domed neoclassical building at the eastern end of rue St-Paul is hard to pass up. Fifteen upscale boutiques and eateries are housed in the mid-19th-century structure, which also presents contemporary art exhibitions.
Near the intersection of rue de la Gauchetière, within the Quartier International, the Chinese community has set up shop. Mah-jongg sets, jade carvings, silk saris and delicate brocades are among the items that you'll find along the way. The smells of deli meats and sausages mingle where the Hungarians and Polish Jews congregate several blocks up near rue Sherbrooke. Still farther north, clothing and ceramics stores operated by Portuguese emigrants occupy the area that the Greek community once embraced. The ice cream parlors and pastry shops in Little Italy, near rue Jean-Talon, offer shoppers places to eat and refuel before making their way back along the street.
Shops along rue Laurier, in the posh French neighborhood of Outremont, have built a reputation for staying on the cutting edge of European trends, whether it's clothes, food or home furnishings. A selection of boutiques and local stores similar in quality to those on Laurier can be found along avenue Greene in nearby Westmount. This smaller area is less frequented by tourists, so it's usually easier to find parking.
Outside the downtown area are a number of suburban shopping malls offering many of the same attractions as their urban counterparts. They include Carrefour Laval, hwys. 15 and 440 in Laval; Centre Fairview Pointe-Claire, Hwy. 40 and boulevard St-John in Pointe-Claire; Centre Rockland, Hwy. 40 and boulevard L'Acadie in Mont-Royal; and Les Galeries d'Anjou, Hwys. 40 and 25 in Ville d'Anjou.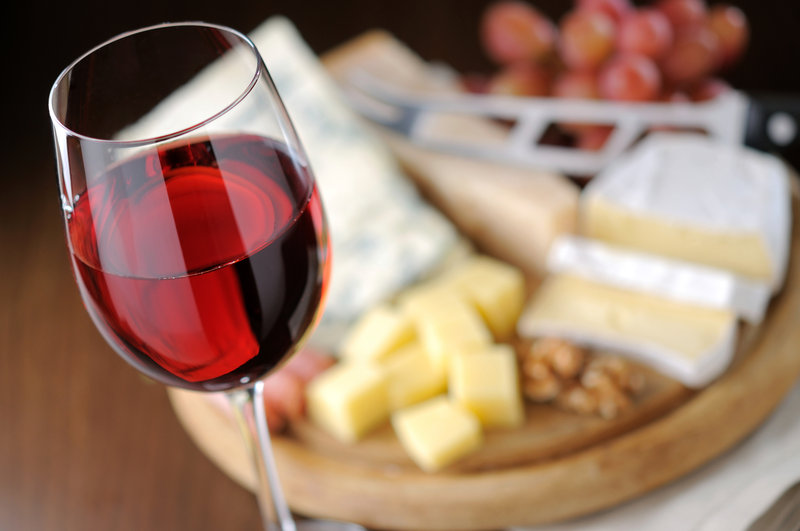 Moncherie/iStockphoto.com
Nightlife
A great place to begin a night out on the town,
L'express
, (3927 rue St-Denis, (514) 845-5333) is a classic French bistro with checkered tile floors, potted palms, a cozy dining space, a large bar and an impressive wine list. This Montréal landmark gets packed, so don't forget to make reservations.
An English-style pub in the revitalized St-Henri neighborhood, Burgundy Lion (2496 rue Notre-Dame Ouest, (514) 934-0888) is a raucous hangout for both sports fanatics and Anglophiles with plenty of flat-screen TVs and British-themed décor. Whiskey connoisseurs love the Burgundy Lion for its extensive selection, but beer, wine and mixed drinks are also on the menu. In summer, the pub's outside terrace is popular with locals.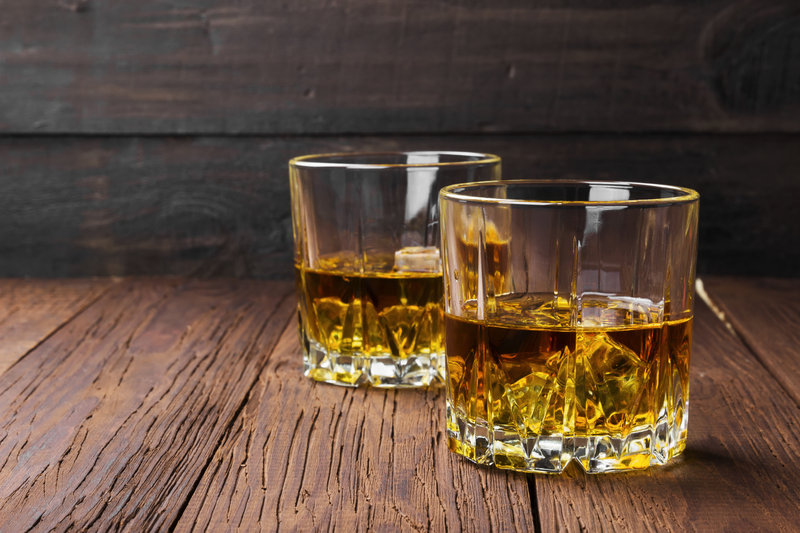 Ask a Montréaler for a good place to have a beer and Dieu du Ciel! (29 av. Laurier Ouest, (514) 490-9555) invariably comes up. This brewpub has earned a reputation for its inventive craft brews that include one called Mortal Sin, a dark beer made with coffee, and others flavored with hibiscus or maple syrup. In other words, if you think you've tasted every kind of beer, this is the place for you. No wonder its name means roughly "God in Heaven!"
As you might guess from the name, La Distillerie (300 rue Ontario Est, (514) 448-2461) serves an array of tasty alcoholic concoctions that they have helpfully grouped within categories: tropical, fruity, tart, etc. This busy little bar in the Latin Quarter is also widely known for its happy hour and for serving drinks and Goldfish cracker snacks in mason jars. Be forewarned: The line to get inside can be long.
Revelers crowd into Le Lab Comptoir a Cocktails (1351 rue Rachel Est, (514) 544-1333) as much for the bartender performances as the cocktails. Try to grab a seat at the counter to watch these top-notch mixologists juggle bottles and pour flaming liquids. Nondescript on the outside, Le Lab is an intimate, dimly lit corner bar on the inside serving carefully crafted, subtly flavored drinks with more than a little flair.
If you think the crowd is young at Tokyo Bar (3709 boul. St-Laurent, (514) 842-6838), that's because it probably is. College students tend to be over-represented on the two dance floors, so even club kids in their mid-20s can sometimes feel like senior citizens. The décor is a mashup of Asian disco and airport lounge, and when crowds get too close for comfort inside, you can retreat to one or the other of the bar's spacious outside decks for a break.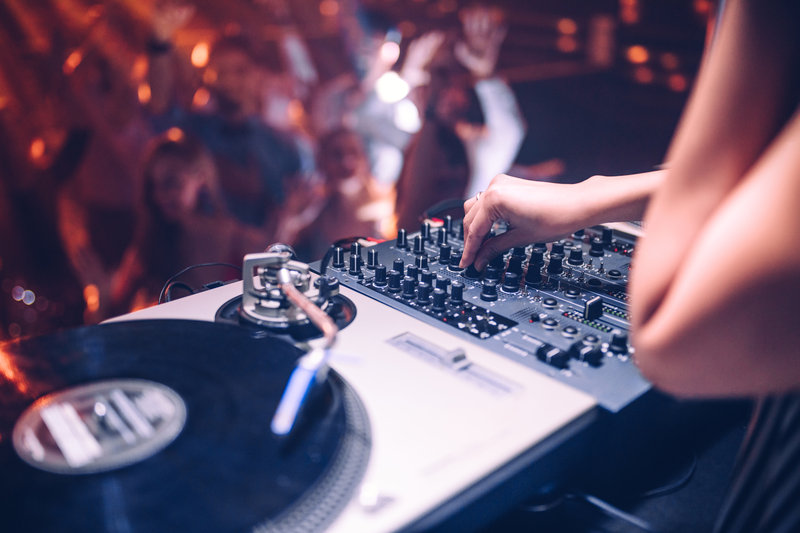 iStockphoto.com/bernardbodo
For something fun to do with friends, head to Stereo (858 rue Ste-Catherine Est, (514) 658-2646) in Montreal's Gay Village, which regularly scores world-renowned DJs and attracts a diverse following among lovers of pounding techno rhythms and late-night dance parties. A classic mirrored ball hangs over a spacious dance floor, and the sound system has earned raves from audiophiles.
A nightlife fixture on "The Main," as St. Lawrence Boulevard is called, for more than 20 years, Le Belmont (4483 boul. St-Laurent, (514) 845-8443) offers a diverse lineup of performers and guest DJs, serving as both dance club and concert venue. When you need a rest, there's a pool table room lined with flat-screen TVs to escape to.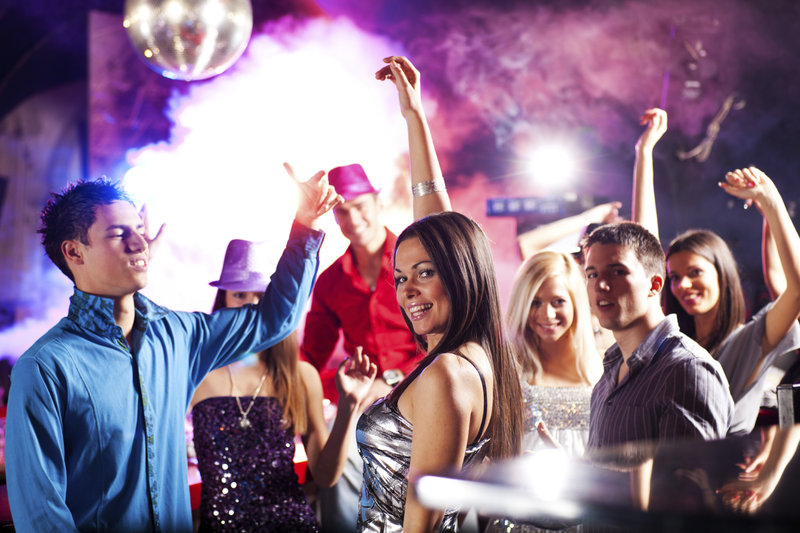 skynesher/iStockphoto.com
If you're in the mood to dress up and treat yourself to something extra, head to Muzique (3781 boul. St-Laurent, (514) 282-2224), one of Montreal's most upscale dance clubs. The lighting is swank, and the great music comes in two flavors: hip-hop in one room, house and techno in the other. The club's rooftop patio (locally known as a terrasse) is an elegantly lit, laid-back spot to relax with friends.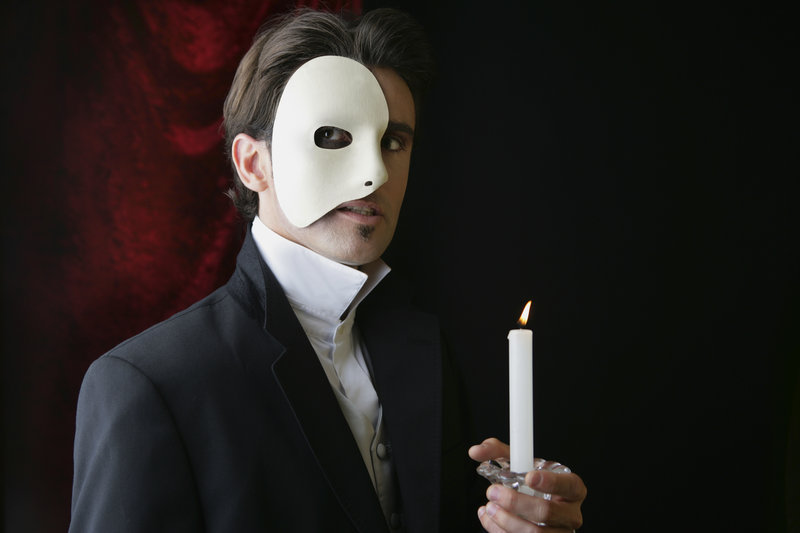 Performing Arts
With its distinctly European tastes and modern air, Montréal would seem to be a hotbed of innovative performing arts. But the cultural scene here actually is relatively new. It wasn't until the 1960s that theater, cinema and dance hit the city with full force. Today there are many things to do for those who enjoy the performing arts. French-language productions are presented at about 20 theaters around town, and the city is hailed within the province for its provocative avant-garde cinema. The city's cultural heart, a 1-square-kilometre area known as the Quartier des Spectacles, is home to more than 80 cultural venues, including the Place des Arts cultural complex, 175 rue Ste-Catherine Ouest, and Édifice 2-22, a contemporary exhibition hall, which also contains the city's cultural information center La Vitrine, at boul. St-Laurent and rue Ste-Catherine Est, the artistic neighborhood's epicenter. Connecting theaters, art galleries and other cultural attractions is the Luminous Pathway, which consists of a sidewalk light trail of red dots and stunning architectural lighting, illuminated installations and video projections.
Dance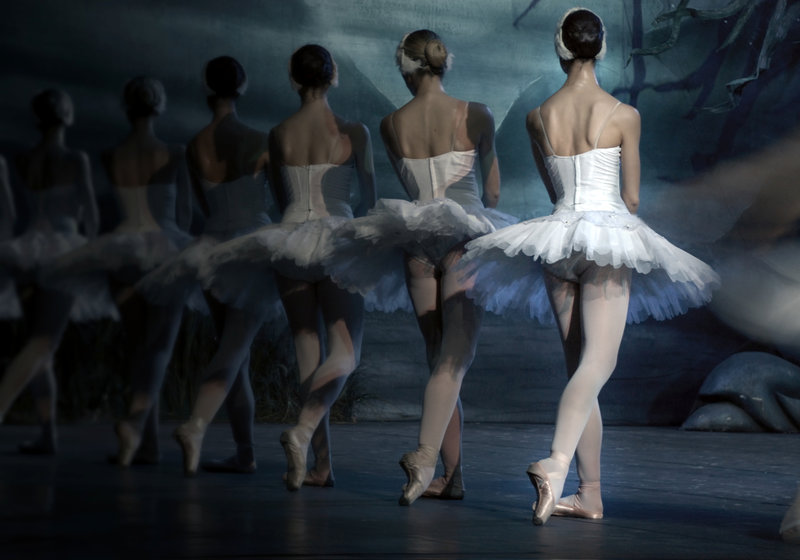 The Grand Canadian Ballet of Montréal (Les Grands Ballets Canadiens de Montréal), performing both classical and modern repertory at Place des Arts, has attracted enthusiastic audiences for 60 years. The troupe has toured internationally and has featured the works of many new Canadian composers and choreographers. Its December production of "The Nutcracker" is a big seasonal event in Montréal; phone (514) 842-2112 or (866) 842-2112 for the box office.
Film
Montréal is host to many film festivals. Cinéma du Parc, 3575 av. du Parc in the Galeries du Parc mall, is an independent theater that shows a combination of first releases, alternative and cult films presented in English or with English subtitles; phone (514) 849-0269.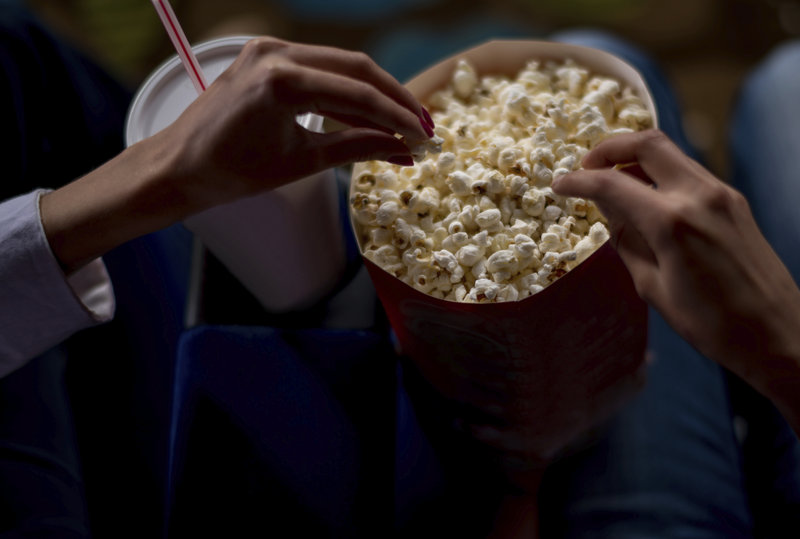 The city's mainstream multiplex movie theaters include Cinema Banque Scotia Montréal (977 rue Ste-Catherine Ouest), (514) 842-0549, and Cineplex Odeon Quartier Latin (350 rue Emery), (514) 866-0111.
Music
The world-renowned Montréal Symphony Orchestra (Orchestre symphonique de Montréal) performs during its regular season at the Montréal Symphony House (Maison symphonique de Montréal), 1600 rue St-Urbain at Place des Arts; phone (514) 842-9951 or (888) 842-9951. If you're looking for free things to do, attend one of the free summer Concerts in the Parks. Performances are also held at the Notre-Dame Basilica of Montréal (Basilique Notre-Dame du Montréal) on rue Notre-Dame. Concerts usually begin between 6:30 p.m. and 8 p.m.; phone (514) 842-2925 or (866) 842-2925.
At the Montréal Museum of Fine Arts (Musée des beaux-arts de Montréal) at 1339 rue Sherbrooke Ouest, musical performances by ensembles and solo artists take place regularly at the Bourgie Hall, housed in an 1894 church; phone (514) 285-2000, ext. 4, or (800) 899-6873.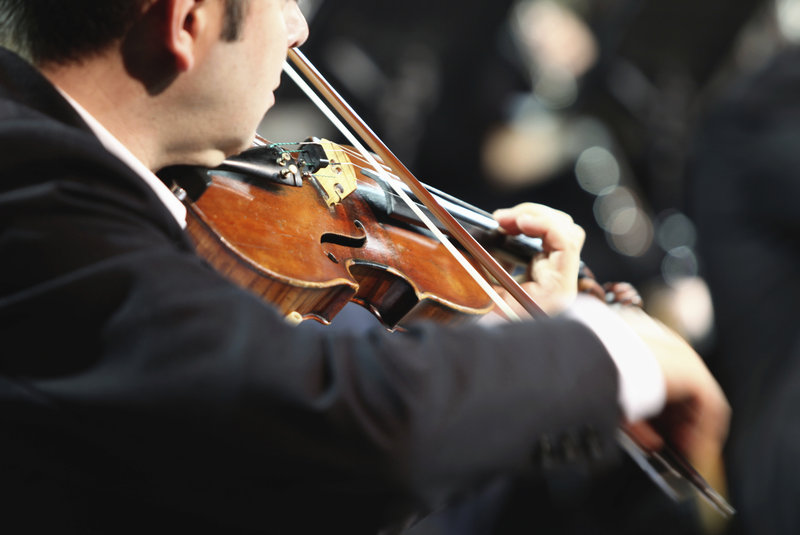 The Metropolitan Orchestra (Orchestre Métropolitain) promotes classical music while preparing new generations of musicians. The orchestra's regular season performances are at the Maison symphonique de Montréal in Place des Arts; phone (514) 842-2112 or (866) 842-2112 for the box office.
Operated year-round by the Montréal International Jazz Festival (Festival International de Jazz de Montréal), state-of-the-art concert venue L'Astral, 305 rue Ste-Catherine Ouest at the multifaceted Rio Tinto Alcan Festival House (Maison du Festival Rio Tinto Alcan), boasts intimate cabaret-style seating as well as standing room for 600 music lovers; phone (514) 288-8882.
Opera
Founded in 1980, the Opera of Montréal (L'Opéra de Montréal) is a young assemblage that stages five productions, both traditional and lesser-known, annually at Place des Arts. All operas are presented with English and French subtitles. The company's season runs from September through June; phone the box office at (514) 985-2222 or (877) 385-2222.
Theater
Montréal's most extraordinary and popular theatrical event is perhaps Cirque du Soleil (the name means "Circus of the Sun"). The modern, extravagant affair, which was founded in the city in 1984, is a circus without animals. The performers' kaleidoscopic shows—which include a mix of theatrical gymnastics, vertical pole-walking, music and fantastic special effects—captivate audiences of all ages. Having already achieved cult status on its American tours, the troupe stunned European audiences during its debut visit in 1996 and now has multiple resident and touring shows around the world. Although its headquarters, creation studio and International Circus School are in Montréal, it has no permanent show in its home city, but every so often the distinctive striped big top is erected at the Old Port to showcase a new production; phone (514) 722-2324 for performance dates and admission costs. Also on the Cité des Arts du Cirque site, in the Saint-Michel neighborhood, TOHU is an intimate performance venue offering a chance to enjoy the same type of circus arts on a smaller scale and is a fun place to go with kids; phone (514) 376-8648 or (888) 376-8648.
The Old Stock Exchange building at 453 rue St-François-Xavier now is home to the Centaur Theatre, (514) 288-3161, Montréal's primary venue for English-language drama and musicals. Centaur's seven-play lineup has included contemporary Canadian dramas and Broadway hits. The Dora Wasserman Yiddish Theater, founded in 1958, stages two plays a year in Yiddish. Each runs for 4 weeks or longer, usually in June and November, at the Segal Centre for Performing Arts (5170 ch. de la Côte-Ste-Catherine), which presents theatrical and musical performances; phone (514) 739-2301 for general information or (514) 739-7944 for the box office.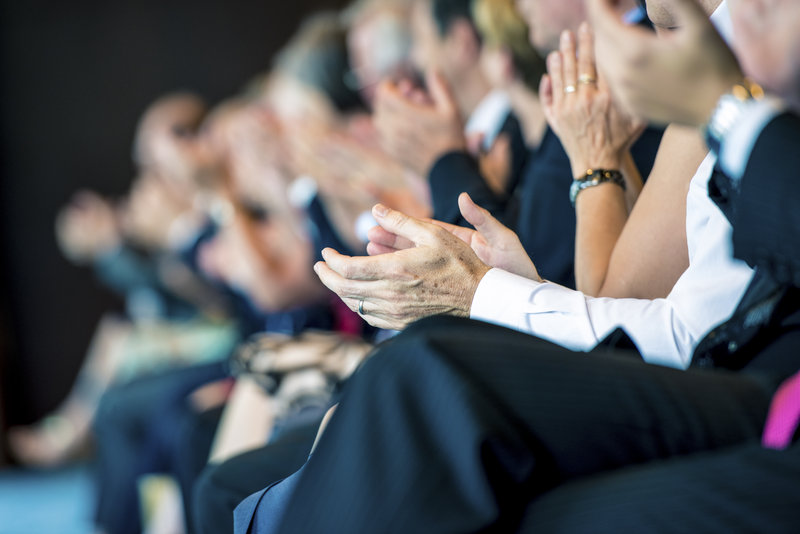 At least 10 major French theater companies in the city stage productions stretching from classics to farce. Théâtre de Quat'Sous, 100 av. des Pins Est, (514) 845-7277; Théâtre du Nouveau Monde, 84 rue Ste-Catherine Ouest, (514) 866-8668; and Théâtre d'Aujourd'hui, 3900 rue St-Denis, (514) 282-7516 offer eclectic French fare from September through May. Théâtre du Rideau Vert, 4664 rue St-Denis, unveils mostly French classics and modern works by Québec playwrights year-round; phone (514) 844-1793. The Théâtre Jean-Duceppe, at 175 rue Ste-Catherine Ouest in the Place des Arts, presents contemporary works examining society and mores from September to mid-May; phone (514) 842-2112 or (866) 842-2112.
Open-air theater draws crowds during the summer to Lafontaine Park and Île Ste-Hélène. The Repercussion Theatre puts on Shakespearean productions at various Montréal parks in July and August; phone (514) 931-2644.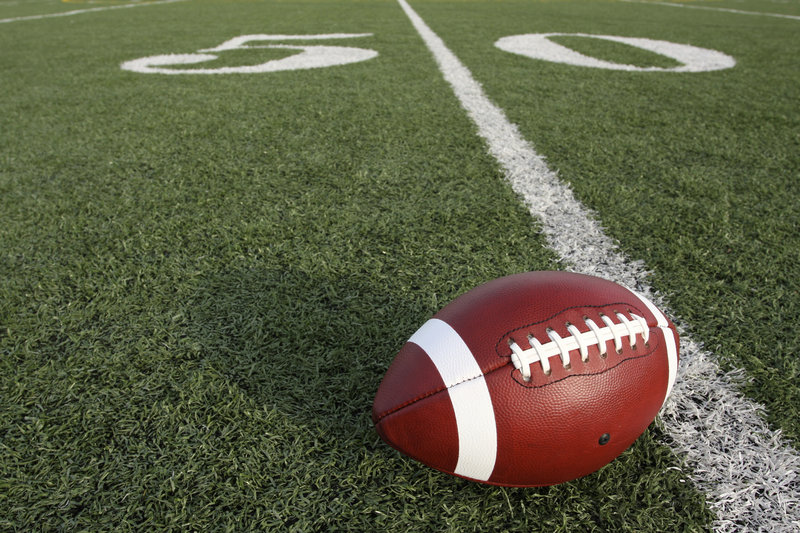 Sports and Recreation
While sunshine and rising temperatures in the summer months permit a wide range of recreational activities, naturally, winter sports predominate in a city where the weather swings between cool and frigid most of the year. Few would argue with the assertion that Canadians are perhaps the best hockey players in the world and that Canadian hockey fans are the most loyal and discriminating sports fans anywhere. Indeed, hockey belongs to Canada. And although no sport is likely to match hockey on Montréal's popularity scale, a handful of other professional sports ably compete to fill gaps on the entertainment bill.
Football
The Montréal Alouettes (Larks) play in the Canadian Football League from mid-June to mid-November at Percival Molson Memorial Stadium; phone (514) 787-2500 or (514) 787-2525 for tickets.
Hockey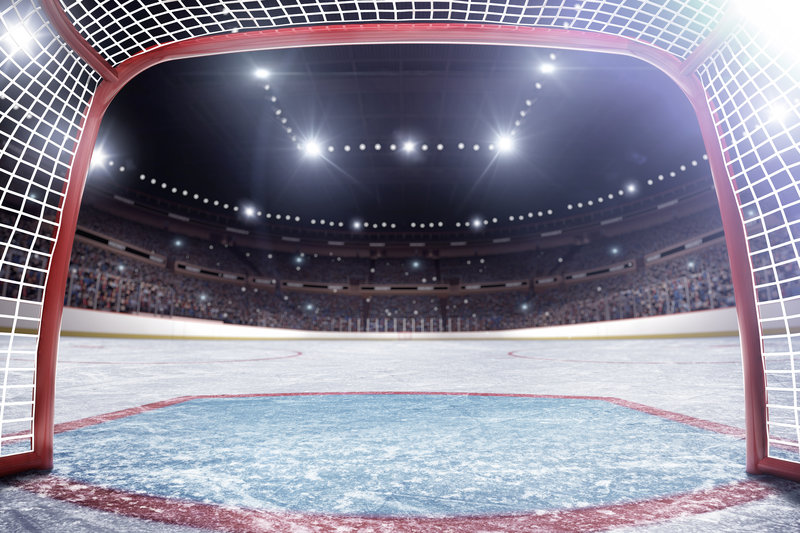 iStockphoto.com/Dmytro Aksonov
Near the end of the 19th century two enterprising students at McGill University are said to have invented not only the puck but the general rules of the game of hockey as it is known today. By the time the National Hockey League (NHL) was formed in 1917, the 8-year-old Montréal Canadiens franchise already was the pride of Montréal. The club won five consecutive Stanley Cup titles from 1956-60, an epic streak dramatized as a metaphor for Québécois pride in Rick Salutin's play "Les Canadiens."
The Canadiens have taken possession of the Stanley Cup a record 24 times. The team has garnered enough NHL title banners to intimidate even the most formidable opponent and has achieved an impressive presence in the Hockey Hall of Fame in Toronto. Among the former players honored there are such legends as Maurice "Rocket" Richard and his younger brother Henri, Jean Béliveau and Guy Lafleur. Of all the fun things to do in Montréal, attending home games during the regular season at Centre Bell from October through March is at the top of the list. Playoffs start in April and end in June; phone (514) 790-2525 or (855) 310-2525 for tickets.
Soccer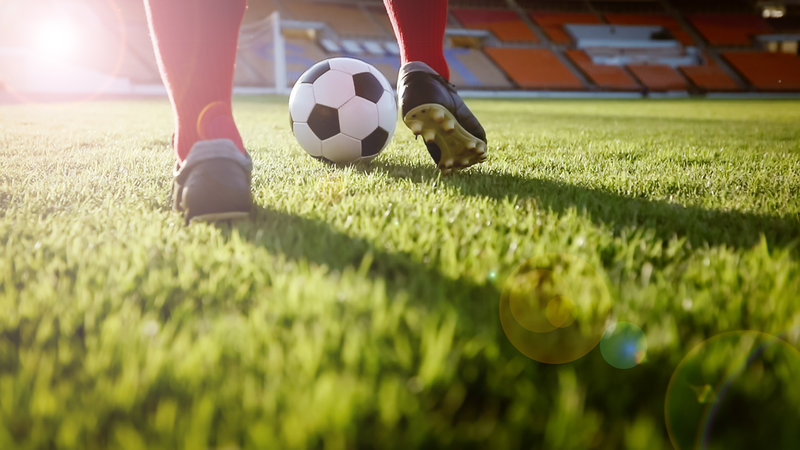 iStockphoto.com/TuiPhotoengineer
The Montréal Impact is the city's North American Soccer League franchise. The team plays from mid-April to mid-September. Its home, Saputo Stadium (Stade Saputo), is located at 4750 rue Sherbrooke Est at Olympic Park; phone (514) 328-3668.
Bicycling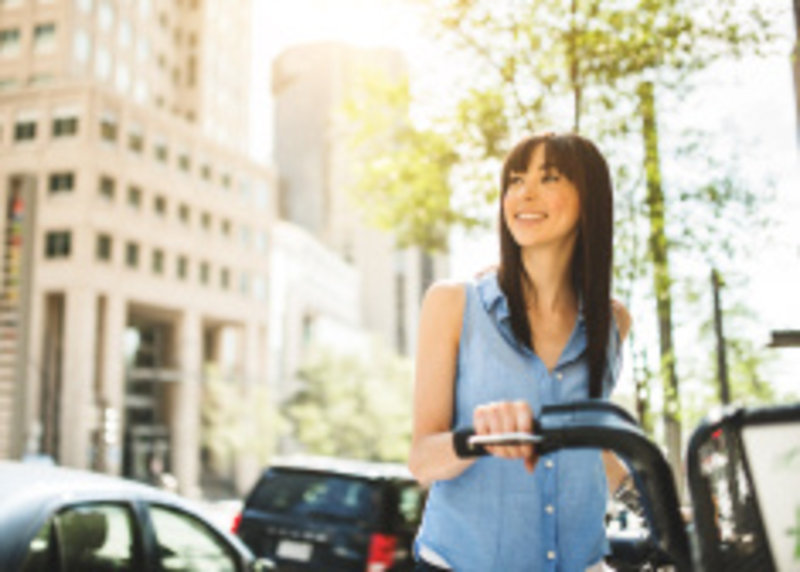 franckreporter/iStockphoto.com
Montréal's extensive network of bicycle paths covers some 500 kilometres (310 mi.) of the island. The paths are open from April 1 to mid-November. Bicycling maps are available at most sporting goods stores and Infotouriste centers; phone (514) 873-2015.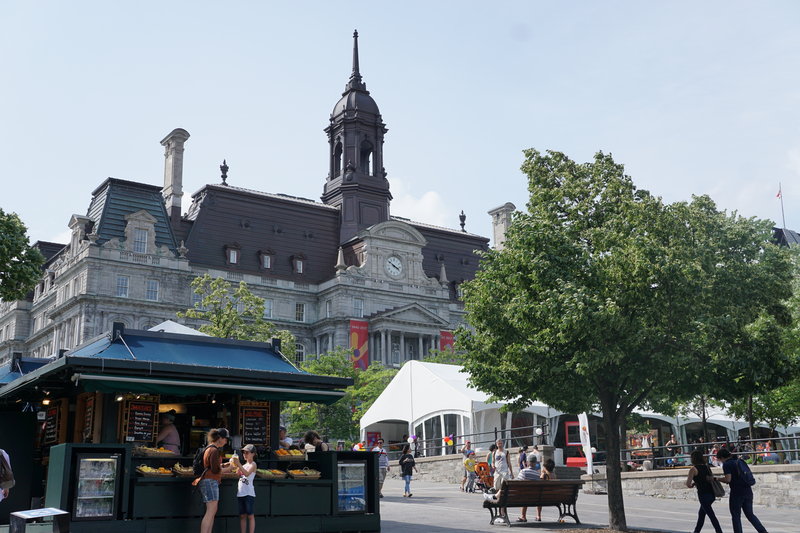 The 14.5-kilometre (9-mi.) Lachine Canal path runs along the old canal and offers a view of the Lachine Rapids between René-Lévesque and St-Louis parks. This path is illuminated at night. Old Port's waterfront views, though more placid, also make it popular; the 2.4-kilometre (1.5-mi.) path is perfect for a quick trip. Maisonneuve Park (Parc Maisonneuve) offers a well-maintained track that winds past the Montréal Botanical Garden and a golf course. For those with more time and energy, the St. Lawrence Seaway route, 21 kilometres (13 mi.) long, lets bicyclists follow the narrow part of the seaway.
Though there are no designated paths, Jean-Drapeau Park (Parc Jean-Drapeau), spread over Île Notre-Dame and Île Ste-Hélène, also is a prime spot for exploring on two wheels, including the chance to pedal around the motor-racing circuit that hosts the Canadian Grand Prix (when it's not full of screaming Formula One cars, of course). Bicyclists should keep in mind that the islands often are slightly cooler and more windy than downtown.
One caveat about pedaling around the city: Montréal residents are notorious for wild driving, so it is highly recommended that bicyclists wear helmets and pay close attention to road signs. Moreover, traffic lights for cyclists are popping up everywhere in Montréal, given the popularity of this means of transport. Vélo-Québec, 1251 rue Rachel Est (Maison des Cyclistes), provides brochures, guidebooks, details of bike events and path information; phone (514) 521-8356 or (800) 567-8356. If you don't have your own wheels, rentals are available from Velo Montréal, at 3880 rue Rachel Est, at the corner of rue Bourbonnier; phone (514) 259-7272. In addition BIXI, a public bicycle-sharing service, offers rental bicycles at some 400 self-service stations April to mid-November, depending on the weather. There is a basic system access fee of $5 for 24 hours or $14 for 72 hours (a $100 per bike security deposit is required), then you pay usage fees per trip: the first 30 minutes of BIXI service are free, up to 60 minutes is $1.80, up to 90 minutes is an additional $3.50. A 30-day membership ($32) is available with no security deposit and the first 45 minutes are free. Phone (514) 789-2494 or (877) 820-2453.
Fishing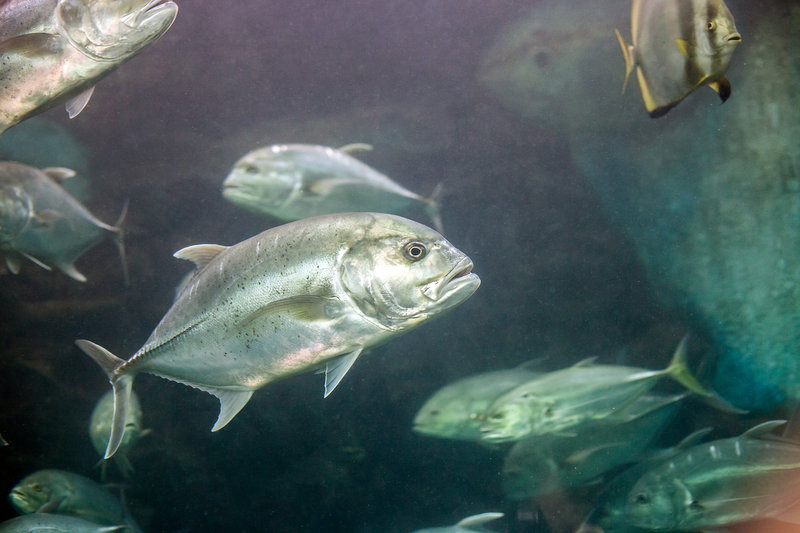 An abundance of lakes and rivers makes Montréal a popular place for anyone who enjoys fishing. Anglers must obtain a provincial license, which is available at most sporting goods stores. The Ministry of Environment and Société de la Faune et des Parcs du Québec provides information about fishing areas; phone (800) 561-1616 in Canada.
Hardier souls may prefer the challenge of ice fishing, in which groups huddle around a hole in the ice inside a traditional Québécois ice-fishing shack. Muskie, perch and pike are typical catches.
Golf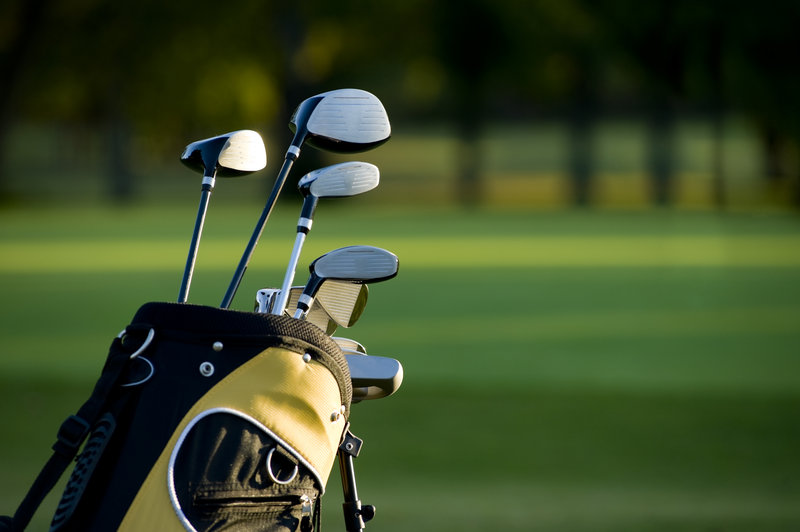 Several golf courses are easily accessible from downtown Montréal. The following courses are among many in the city that offer at least 18 holes and are open to the public, weather permitting, from late April to mid-October: Club de Golf Atlantide Inc., 2201 boul. Don Quichotte in Île Perrot, (514) 425-2000; Club de Golf Beaconsfield, 49 av. Golf in Pointe-Claire, (514) 695-2661; Club de Golf Chantecler, 2520 ch. Du Club in Ste-Adèle, (450) 476-1339 or (450) 229-3742; Club de Golf Le Parcours du Cerf, 2500 boul. Fernand-Lafontaine in Longueuil, (450) 468-1142; Club de Golf Vaudreuil, 1126 ch. St-Antoine in Vaudreuil-Dorion, (450) 455-2731; and Golf Dorval, 2000 av. Reverchon in Dorval, (514) 631-4653.
For information about courses and tournaments contact the Association du golf du Québec, 415 av. Bourke, Dorval, QC, Canada H9S 3W9; phone (514) 252-3345.
Hiking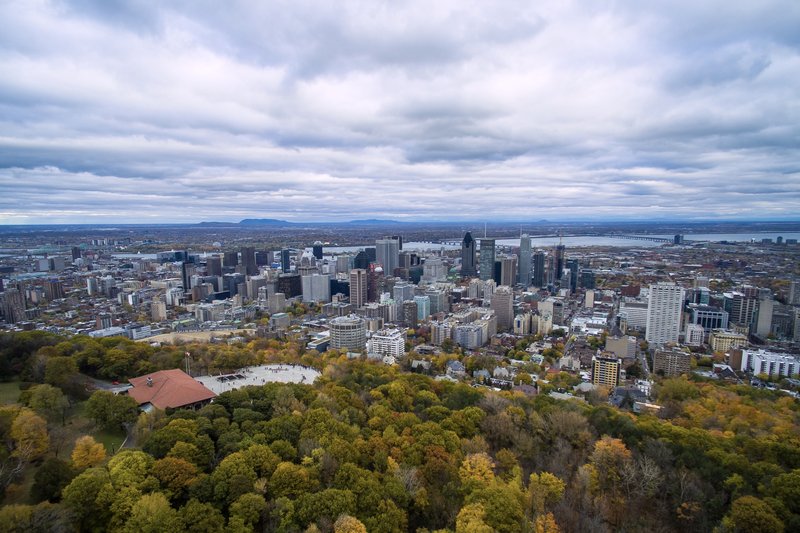 Wikimedia Commons / CC BY SA/John Lian
With a landmark such as Mont Royal, the city obviously has a preferred site for scenic hikes, which is great for adventure travel enthusiasts. Beginning at the Mont-Royal Métro stop, well-marked trails ascend to two lookout points and provide views from the main chalet at Mont-Royal Park.
Jogging and Walking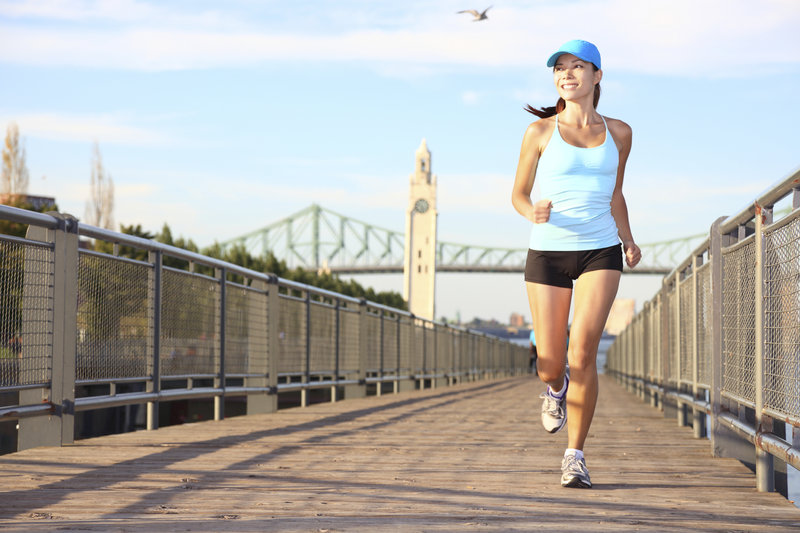 Montréal's myriad parks prove popular with joggers and walkers alike. Those who prefer level and forgiving terrain should follow Lachine Canal or negotiate a park, such as Lafontaine or Maisonneuve. Mont-Royal Park, with its uphill climbs and natural terrain, is more challenging, but the view makes the extra effort worthwhile.
Tennis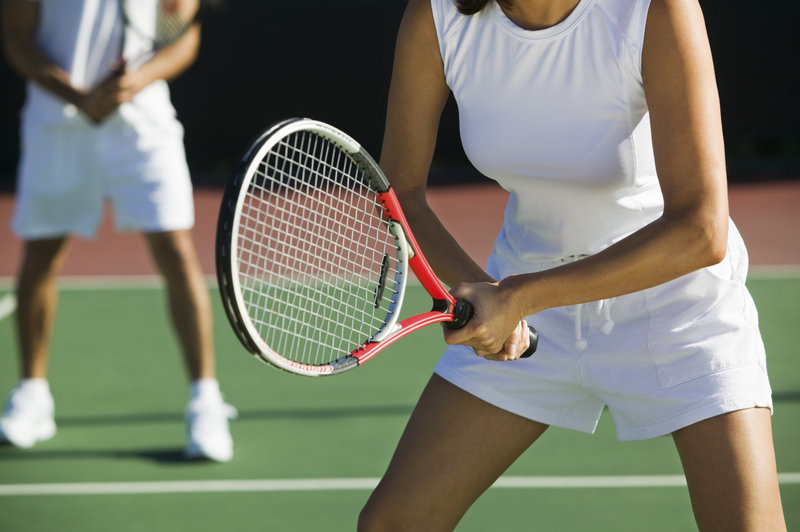 IPGGutenbergUKLtd/iStockphoto.com
Most of Montréal's 390-plus municipal courts are open to the public at no charge or for a small fee. The Claude-Robillard Sports Complex (Complexe sportif Claude-Robillard), along with the Jeanne-Mance, Kent, Lafontaine and Somerled community parks offer courts. Area clubs include IGA Stadium (Stade IGA) in Montréal, 285 rue Gary-Carter, (514) 273-1234; Tennis Île-des-Soeurs in Île-des-Soeurs, 300 ch. du Golf in Verdun, (514) 766-1208; and the Complexe Sportif Longueuil in Longueuil, 550 boul. Curé-Poirier Ouest, (450) 679-6131.
Water Sports
Although most of the water around Montréal is too polluted for swimming, taking a dip is popular at pools scattered around the city. About 50 indoor pools are available. The indoor Olympic-size pool at 4141, av. Pierre-de-Coubertin in Olympic Park is open to the public for a small admission fee. Phone (514) 252-4141 or (877) 997-0919. Public indoor pools also are at the Cégep du Vieux Montréal, a college at 255 rue Ontario Est, (514) 982-3437, and at the Claude-Robillard Sports Complex (Complexe sportif Claude-Robillard), 1000 rue Émile-Journault, (514) 872-6900. Both locations charge a nominal fee. Several large outdoor pools are near Jean-Drapeau Métro stop in Parc Jean-Drapeau; phone (514) 872-6120. A fee is charged.
If you're looking for fun things to do with kids in warm weather, island hop to Île Notre-Dame for the city's only beach. Artificial Jean-Drapeau Beach Park (Plage du Parc Jean-Drapeau) is on the former Regatta Lake from Expo 67. The water comes from the Lachine Rapids and is monitored daily to make sure it is safe for swimming. Locals flock here in the summer months to picnic and bask in the sun before winter strikes again.
Winter Sports
A city fanatical about hockey will certainly have a wealth of places for ice-skating. Montréal offers more than 275 outdoor rinks. The most popular is at the Old Port of Montréal Bassin Bon Secours; another favorite is the rink at lac aux Castors in Mont-Royal Park.
Speed demons will want to go tobogganing and ice sliding when the city freezes over. The best toboggan runs are in Mont-Royal Park, including those on the hills around lac aux Castors.
If you're into adventure travel, take note: The thick blanket of snow that covers Montréal makes the city and its environs prime venues for skiing and other winter outdoor sports. Mont-Royal has excellent trails for cross-country enthusiasts, and it's possible to ski in several other city parks when the powder gets deep. Cross-country skiers and snowshoers frequent the ecology trail at Maisonneuve Park (Parc Maisonneuve) next to the Montréal Botanical Garden.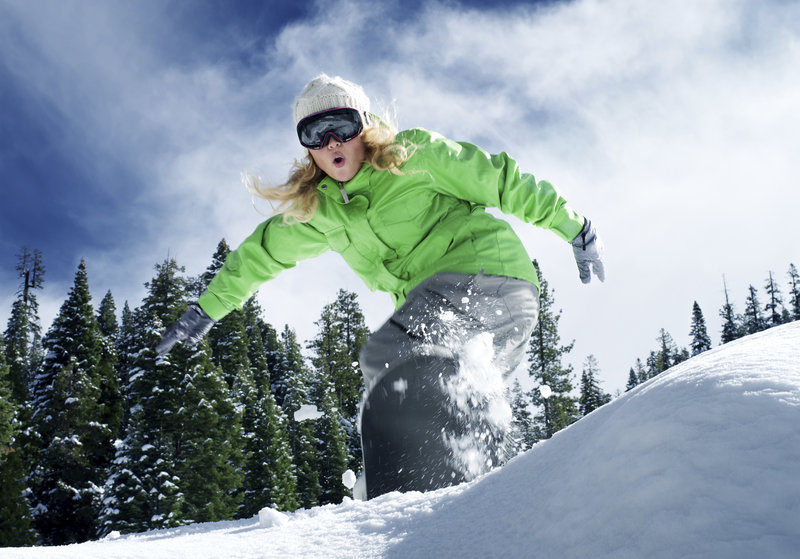 Information about cross-country trails and rental equipment are available at Détour Nature, 4035 rue St-Ambroise, Suite 219N, (514) 312-2101, and La poubelle du ski, 8278 boul. St-Laurent, (514) 384-1315 or (514) 384-3582.
Serious downhill skiers need only make a short road trip to the nearby Laurentians and Eastern Townships for the fabulous runs at Bromont, Owl's Head, Orford, Sutton or Mont-Tremblant.
Some of these areas have dog sledding, sleigh rides and snowmobiling available. In fact the inventor of the snowmobile—Joseph Bombardier—was born in the Eastern Townships in the town of Valcourt, which markets itself as "the snowmobile capital of the world." For more information phone Association Touristique des Cantons-de-l'Est at (800) 355-5755 or Tourisme Laurentides at (450) 224-7007 or (800) 561-6673.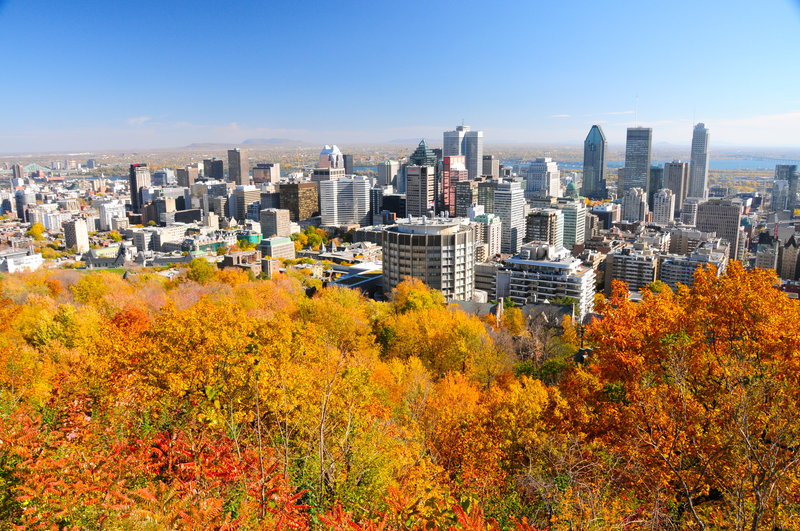 Shutterstock.com/Richard Cavalleri
Bus and Carriage Tours
Visitors to Montréal have a wide choice of tour itineraries and prices. Gray Line de Montréal, (514) 398-9769, offers local tours. Also, calèches, or horse-drawn carriages, circulate around the city.
A flexible way to see the city is by taxi. You can also hire a guide who will ride in your automobile. The competency and fees of all guides are regulated by law. They must hold a certificate from the School of Tourism of Montréal, wear an official city badge and produce a valid tourist guide license.
Driving Tours
Although multilane divided highways provide fast transit between Montréal and the rest of Québec, older roads that follow the same route—Hwy. 132 on the south shore of the river and Hwy. 138 on the north—offer scenic alternatives, which makes for a fun thing to do on your vacation. These roads, which follow the courses of original 18th-century roads, wind through small villages and towns with the best examples of Québec's domestic and ecclesiastical architecture.
Beyond the towns, the roads pass through farmland divided in parallel strips, each with its own access to the river—remnants of a system laid out under seigneurial ownership during French colonial times.
In summer the farms beckon motorists to stop and pick raspberries; roadside stands offer frites (french fries), vegetables and baked goods, and shops sell hand-carved whirligigs or homemade catalognes (rag rugs). In short, these old highways offer an introduction to a resilient and singular culture.
Walking Tours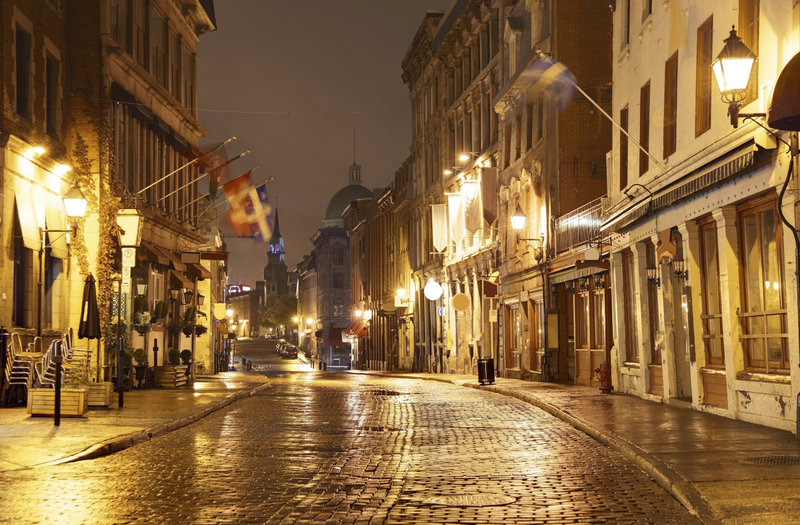 DenisTangneyJr/iStockphoto.com
Brochures outlining self-guiding walking tours of Old Montréal with explanations of its architecture can be picked up at the Infotouriste Centre at 174 Notre-Dame Est and at the information kiosk at 1001 rue du Square-Dorchester.
Costumed guides from Guidatour lead a variety of walking tours. Narration in English is available. Tours depart from 110 rue Notre-Dame, in front of Notre-Dame Basilica of Montréal; phone (514) 844-4021.
End your day in Old Montréal with a stroll around the romantically lit historic district, stopping to window shop at boutiques and art galleries and possibly at a bakery or candy shop for a delectable confection.
Celebrated for its cosmopolitan and invigorating atmosphere, the Atwater Market bustles year-round with outdoor farmers' stalls displaying the freshest of produce. Indoors, shops are packed with gourmet ingredients such as local and imported cheeses, fresh seafood and fruits and vegetables. The second floor is where you'll find specialty butcher shops, an outstanding bakery and spices and grains sold in bulk. It might seem a little unconventional, but if you're looking for places to eat, well, you're in the right place. The market, on avenue Atwater near the Lachine Canal, is a seasonal tradition for local families who come to shop for autumn apples, pumpkins, honey, jams, foie gras, Christmas trees, holiday geese and turkeys, fresh Bavarian sausages, wine and beer, chocolates and springtime fiddleheads.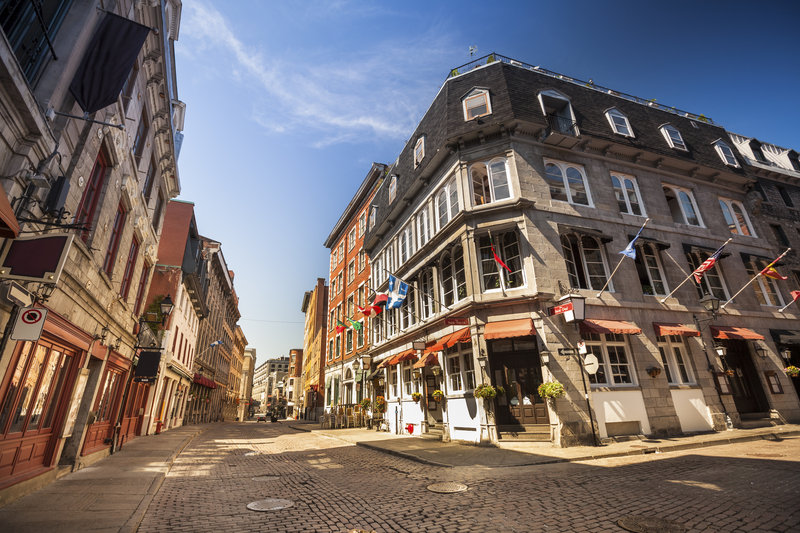 Restaurants
Our favorites include some of this destination's best restaurants—from fine dining to simple fare.
By Inspector 5
Montréal's multiculturalism is vividly reflected in the city's diverse restaurant scene. Add a pinch of this, a dash of that—and voilà, there you have it: the perfect Montréal dining experience. For starters, let's begin in
Old Montréal,
where the city was founded in 1642 and where you'll find some amazing places to eat.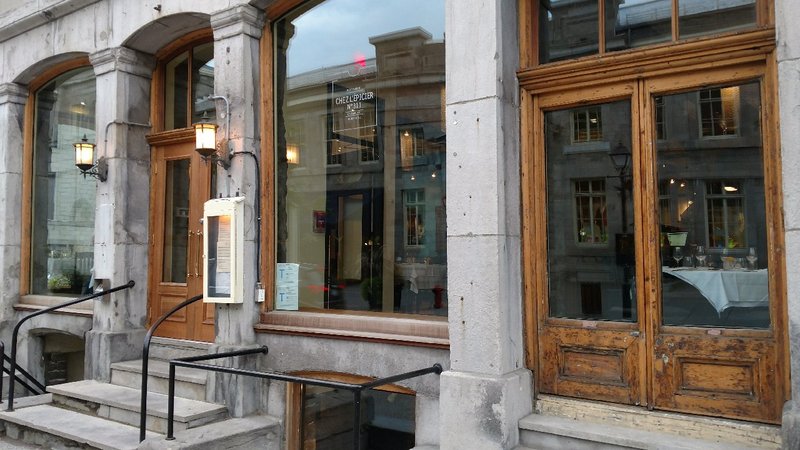 French and Asian influences give comfort food a new twist within the stone walls of
Chez l'épicier Restaurant et Bar à Vin
(l'épicier is French for "the grocery"). This casually elegant eatery, wine bar and grocery—where the menus are printed on paper bags and water is served from milk bottles—faces the historic Bonsecours Market. The restaurant's fine cuisine may include selections such as arctic char, milk-fed veal carpaccio, snail shepherd's pie and parmesan oil raviolis. Specialty gourmet items, including cheeses, sauces, oils and sorbets, are available for takeout, and guests can sip wines by the glass or bottle in the adjacent wine bar. The restaurant's 2,000-bottle wine cellar includes many private imports and specialty wines, the majority of which are from France, with impressive selections from Burgundy and the Loire and Rhone valleys.
If you're wondering where to eat when you're north of downtown, the area has some wonderful restaurants as well. The rich, decadent Québec cuisine at
Restaurant Au Pied de Cochon
may be too much of a good thing, but it's oh, so satisfying. The casual bistro-brasserie strips away traditional fine-cuisine formality for an emphasis on high-quality fresh ingredients. Sample duck with foie gras cooked in a can and opened at the table, or the chef's version of the classic Québec poutine, a concoction of french fries smothered in cheese curds and hot gravy. Try pied de cochon (pig's feet) stuffed with foie gras, or the grain-fed veal tourtière (meat pie), venison tartare, sea snails, lobster, soft-shell crabs, oysters on the half-shell, blood pudding or springtime fiddleheads. Start off with some oreilles-de-crisse (Christ's ears), a traditional Québec sugar shack appetizer of crispy, deep-fried strips of pork skin. Wash down your meal with fine wines available by the glass or bottle.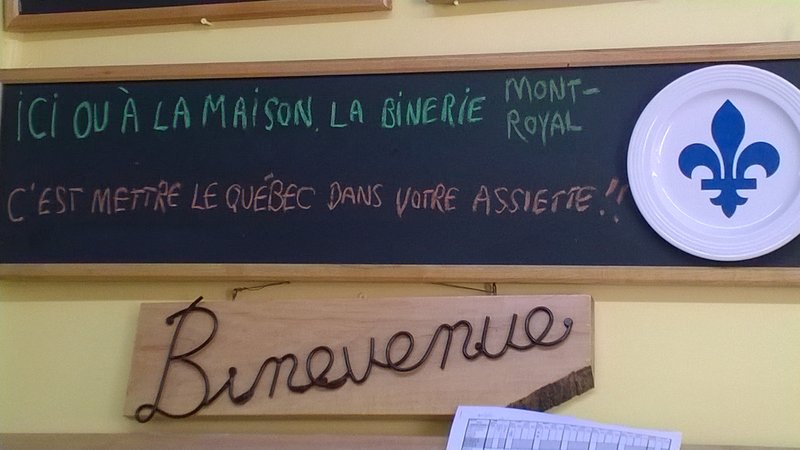 AAA/Manon Prevost-Mullane
Where do you go for more Québec comfort food and the city's best baked beans? The "binerie," of course.
La Binerie Mont-Royal,
family-operated since 1940, is a bustling little diner in the heart of a trendy residential neighborhood. It is an ideal spot to sample affordable and traditional French Canadian foods such as pea soup, tourtière (meat pie), stews, wieners and baked beans with maple syrup, or pâté made from pork drippings. For dessert try Québec classics such as sugar pie or pouding chomeur (unemployment pudding). The narrow diner has a tidy but modest décor with counter or table seating. The owners and family members provide friendly personalized service.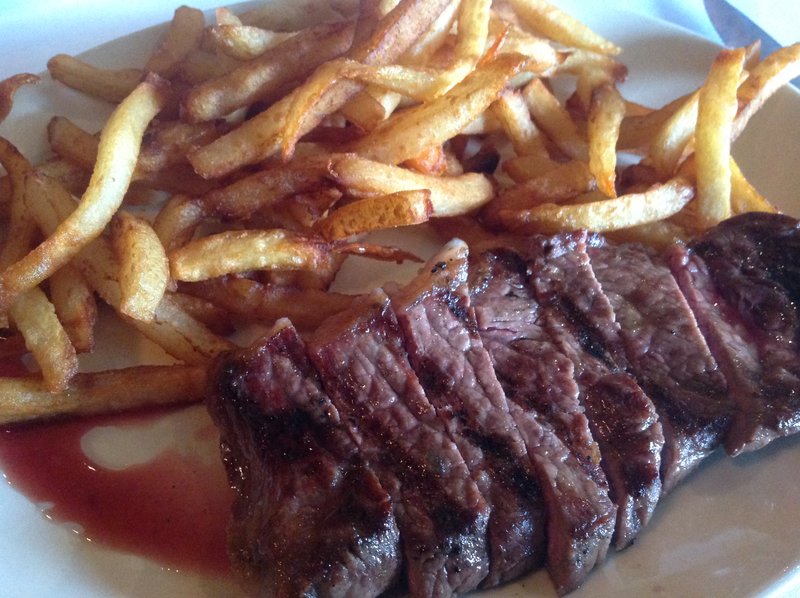 The upscale
Moishes Steakhouse
is part of history on "the Main"—a popular strip for authentic ethnic cuisine, cafes and dance clubs. This long-standing favorite of Montréalers is always busy (especially on weekends). Servers bring bowls of kosher dill pickles and coleslaw to munch on while you wait for your main course. In addition to its specialty of hearty premium cuts of American beef, the menu also includes grilled fish, chopped liver, chicken, potato latkes and Monte Carlo potatoes. An impressive selection of vintage wines is stored in dark wood wine cabinets. Expect to wait, even with a reservation, on busy nights.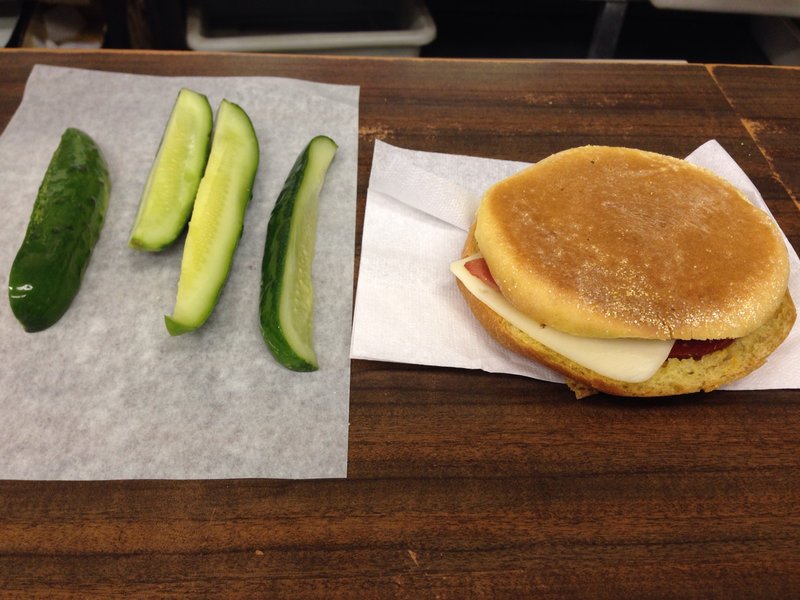 More than a light lunch eatery,
Wilensky's Light Lunch Inc
. is a morsel of Montréal's Jewish history. This vintage corner deli was used as a location for the 1974 film "The Apprenticeship of Duddy Kravitz," starring Richard Dreyfuss. The deli stands proudly in the multicultural neighborhood made famous in the Mordecai Richler novel that inspired the film. Family-run since 1932, the décor remains virtually untouched. Take a seat at the counter and enjoy Wilensky's "special" sandwich made with salami, bologna and a choice of cheese. Or you can try a chopped egg sandwich, half-sour dill pickles, karnatzel (sort of like beef jerky) or an all-beef hot dog.
Still north of downtown Montréal, but a little farther out, is another group of restaurants. Near Old Montréal is
Restaurant Toqué!,
which left the neighborly Latin Quarter behind and moved across from the Montréal convention center in 2004. Since its opening, this eatery has earned rave reviews and is regarded as a "must" stop for Montréal-bound gourmets who are looking for places to eat. The well-spaced tables are luxuriously set and the ambience is relaxed in the roomy, stylish dining area. The restaurant takes great pride in using only the freshest regional ingredients and in the beautiful presentation of its dishes. Visitors can dine on the seaside grazed Québec lamb, Havre St-Pierre scallops, pan-seared foie gras, suckling pig, guinea fowl and Boileau venison or try the multicourse tasting menu. Guests are invited to pause from their dinner and tour the kitchen, where they can see executive chef and owner Normand Laprise working in symphony with his skilled staff.
The clientele is hip and the décor artsy at
Café Santropol,
a spirited, eclectic restaurant catering to the health-conscious crowd. Sweet root and minted ham sandwiches, vegetarian chili, desserts, milkshakes and fair-trade teas and coffees can be enjoyed with friends or while sitting alone, reading a good book and munching on a sweet carrot and alfalfa sprout sandwich. The socially aware owners also manage an off-site organization that delivers food to the underprivileged.
Reservations are a must at
L'Express,
a lively French-style bistro that has been a favorite with Montréalers since 1980. The café, on a trendy commercial strip in a multicultural residential neighborhood, has a classic décor featuring a black-and-white checkered tile floor, elegant artwork, upscale tabletops, tightly spaced seating and a bar counter for cocktails or casual dining. Each table is set with a generous jar of pickles for diners to enjoy while deciding whether to order steak and fries, foie gras, fresh seafood or steak tartare. Crème caramel is a sinful dessert choice. Attentive, friendly service is provided by career wait staff. The restaurant has an impressive inventory of wine, with dozens of selections available by the glass. You might even notice the bartender preparing fresh-squeezed orange juice for each screwdriver—an added touch of class.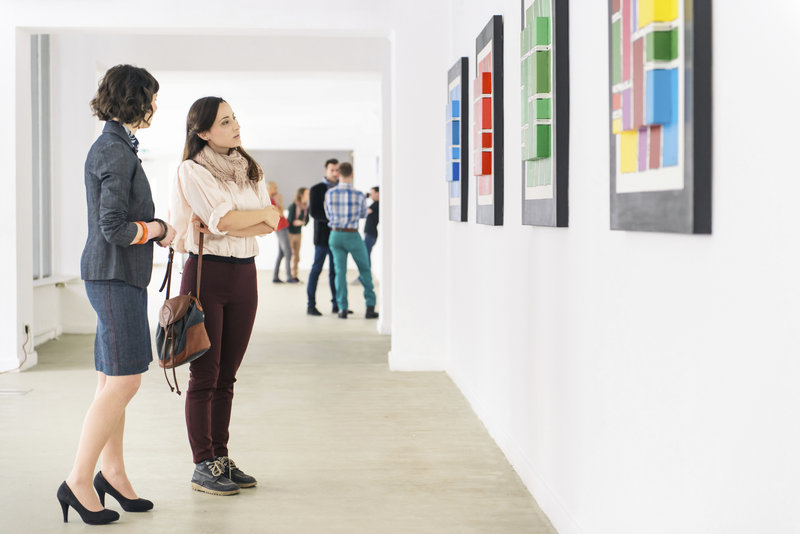 Driving in La Metropole
In bilingual Montréal, international driving symbols are in use, as they are throughout the province. Prohibitory information is presented in signs with a white-centered red circle with a red diagonal slash. Mandatory information, such as seat belt usage, is presented in signs with a white-centered green circle. Radar detectors are not permitted. Note: Québec uses the 24-hour clock, e.g., 1730 is 5:30 p.m.
Below are French/English equivalents of some of the more common driving directions and information appearing on signs.
GENERAL INFORMATION
Nord ---North
Sud ---South
Est ---East
Ouest ---West
Lun. ---Mon.
Mar. ---Tues.
Mer. ---Wed.
Jeu. ---Thurs.
Ven. ---Fri.
Sam. ---Sat.
Dim. ---Sun.
Accottement Mou ---Soft Shoulder
Arrét Interdit ---No Stopping
Cul-de-sac ---Dead End
Dêbarcadére ---Loading Zone
Demi-tour Interdit ---No U Turn
Dépassement Interdit ---No Passing
Déviation ---Bypass
École ---School
Fin ---End
Glissant ---Slippery
Lentement ---Slow
Pas de Virage à Gauche ---No Left Turn
Pas de Virage à Droite ---No Right Turn
Passage à Niveau ---Railroad Crossing
Reculez ---Back Up
Rétrécissement ---Road Narrows
Route à Chaussées Séparées ---Divided Highway
Sens Unique ---One Way
Stationnement ---Parking
Stationnement Interdit ---No Parking
Vitesse ---Speed
Voie Réservée ---Reserved Lane
Cirque du Soleil
Cirque du Soleil (Circus of the Sun) is like no circus you've ever seen. What began as a collection of street performers has evolved into a fast-moving, almost magical spectacle of lights, movement and music. There are jugglers, acrobats, contortionists and gymnasts, but absolutely no animal acts—a circus in a category all its own.
Guy Laliberté, one of Cirque du Soleil's founders, dropped out of school at 14 and honed his accordion-playing and fire-eating skills during teenage wanderings in Europe. After returning to his native Québec, he teamed up with a troupe of stilt walkers, jugglers, dancers and musicians in the early 1980s in the artists' colony of Baie-St-Paul. Laliberté and the group's founder, Gilles Ste-Croix, formed a street circus they called Le Club des Talons Hauts (The High Heels Club).
Adding Laliberté's school chum Daniel Gauthier to the partnership, the group was looking to spread its wings. After being rebuffed by some 50 lenders, Laliberté turned, in desperation, to the Québec government—which just happened to be looking for someone to stage a show for the 450th anniversary celebration of Jacques Cartier's discovery of Canada. The entrepreneurs presented an idea for a show they called Cirque du Soleil. Bankroll in hand, they took the performance throughout the province and, eventually, to cities all over Canada.
Laliberté then took a tremendous chance, risking the group's future on an opportunity to perform for the first time in the United States. An arts festival in Los Angeles offered them top billing, but no fee. It cost every penny the group had to get the performers and their equipment to Los Angeles, but "We Reinvent the Circus" was a huge success. And it's a good thing it was, since there otherwise would have been no money left for the trip home.
The rest is entertainment history. Cirque du Soleil moved on to tour additional U.S. cities. New productions crossed the Atlantic to Europe and the Pacific to Japan before Cirque established a foothold in Las Vegas, cementing a 10-year contract with Mirage Resorts to stage "Mystère" (now at home at Treasure Island). The show's packed performances were justification for a second production, "O" (think Cirque, but in water—eau, in French), now at Bellagio, followed by several other resident Vegas shows: the R-rated "Zumanity" at New York-New York, "The Beatles LOVE" at The Mirage, "Michael Jackson ONE" at Mandalay Bay Resort & Casino, "Criss Angel MINDFREAK LIVE!" at Luxor Hotel and Casino (tickets range from $59 to $99), and "KÀ" at MGM Grand. The shows are the hottest tickets in town, commanding prices of up to $250 per person. Another resident troupe performs "La Nouba" at Walt Disney World Resort in Lake Buena Vista, Florida. Shows are performed in Dubai as well.
The company's international headquarters is in Montréal. Still run by Laliberté, it is very much self-contained. A staff of hundreds creates the outlandish costumes and elaborate make-up, music, lighting and props that are Cirque du Soleil trademarks. Scouts scour the world looking for talented, creative entertainers and acrobats, and the chosen artists spend months training at the company's headquarters, where each production is created. Cirque's artists represent roughly 40 nationalities and converse in more than 25 languages.
Each new touring show has its première in Montréal, and the productions are as popular in Cirque's hometown as they are around the world. In keeping with its entrepreneurial spirit, the company chose a decaying part of town in which to build its contemporary corporate offices, spearheading an urban renewal effort.
Montreal Museums Pass
The Montréal Museums Pass provides access to more than 40 major Montréal museums and attractions in the city for a period of 3 consecutive days, with or without public transportation services (unlimited access to the bus and Métro system) included.
Included in the pass are Avataq Cultural Institute; Canadian Guild of Crafts; Centre d'exposition de l'Université de Montréal; Bibliothèque et Archives nationales du Québec; Biosphère; The Dufresne-Nincheri Museum; Château Ramezay—Historic Site and Museum of Montréal; Cinémathèque québécoise; Cité historia, musée d'histoire du Sault-au-Récollet; DHC/ART Foundation for Contemporary Art; Dorval Museum of Local History and Heritage; Écomusée du fier monde; Exhibition Centre la-Prison-des-Patriotes; The Fur Trade at Lachine National Historic Site; Galerie de l'UQAM; Lachine Museum; Maison Nivard-De Saint-Dizier, Museum and Archeological Site; Maison Saint-Gabriel, museum and historic site; Marguerite Bourgeoys Museum; McCord Museum; Montréal Biodôme; Montréal Botanical Garden; Montréal History Centre; The Montréal Holocaust Memorial Centre; Montréal Insectarium; Montréal Museum of Contemporary Art; Montréal Museum of Fine Arts; Montréal Science Centre (excluding IMAX shows); Musée du costume et du textile du Québec; Museum of Hospitallers of the Hospital of Montréal; The Museum of Québec Masters and Artisans; Museum of the Saint Joseph's Oratory of Mount Royal; Pointe-à-Callière, Montréal Archaeology and History Complex; Québec Museum of Printing; The Redpath Museum; Rio Tinto Alcan Planetarium; Sir George-Étienne Cartier National Historic Site; Stewart Hall Art Gallery; Stewart Museum and TOHU.
The pass, which also includes some discounts, sells for $80 (taxes included), or $75 without the Société de transport de Montréal (STM) public transit card. A 1-year pass is also available for $225, covering two admissions per person or one admission for two people to all of the museums. There is no senior citizen or student/child discount. The pass can be purchased from most member institutions; at the Board of Montréal Museum Directors at 333 rue Peel; downtown at the Montréal Infotouriste Centre at the Exploratours agency counter, 1255 rue Peel, Suite 100; in Old Montréal at the Infotouriste Centre at 174 rue Notre-Dame Est; at the La Vitrine discount ticket outlet, 2 rue Ste-Catherine Est; and from some major hotels. For more information and to confirm pass prices, phone (514) 845-6873, or (514) 873-2015 or (514) 873-7977 for Tourisme Québec.
Travel Tips
Montréal's invigorating weather ranges from cool to frigid most of the year. Temperatures dip below freezing as early as November, and on rare occasion snow may fall as late as May; a warm coat, hat and gloves are essential, and sunglasses and protective footwear also are recommended.
Although the onset of spring in mid-March brings periodic rain, the weather normally remains chilly; pack a raincoat and warm jacket. Sunshine and pleasant temperatures characterize June, July and August. Even after warm summer days, however, nighttime temperatures may fall, so carry a sweater.
Lasting from late September to mid-November, autumn generally is short. But what it lacks in longevity, it makes up for in brilliance as Canadian maples blaze with color. Days border on warm, and nights are comfortably cool.