Best Attractions in MontrealIn a city with dozens of attractions, you may have trouble deciding where to spend your time. Here are the highlights for this destination, as chosen by AAA editors. GEMs are "Great Experiences for Members."
What could be a more logical place to begin touring Montréal than Mont-Royal Park (Parc du Mont-Royal)? In 1535 French explorer Jacques Cartier climbed to the top of the peak on an island in the St. Lawrence River and is said to have exclaimed, "It's a royal mountain," when he saw the view. It's still the view—and the opportunity to briefly escape the bustling metropolis—that draws Montréalers to the park, a AAA GEM attraction. Landscaped by Frederick Law Olmstead, the site is a favorite recreational getaway. A park landmark is the metal cross, illuminated at night, that commemorates the wooden crucifix planted there in 1643 as gratitude for the colony having been spared from a flood.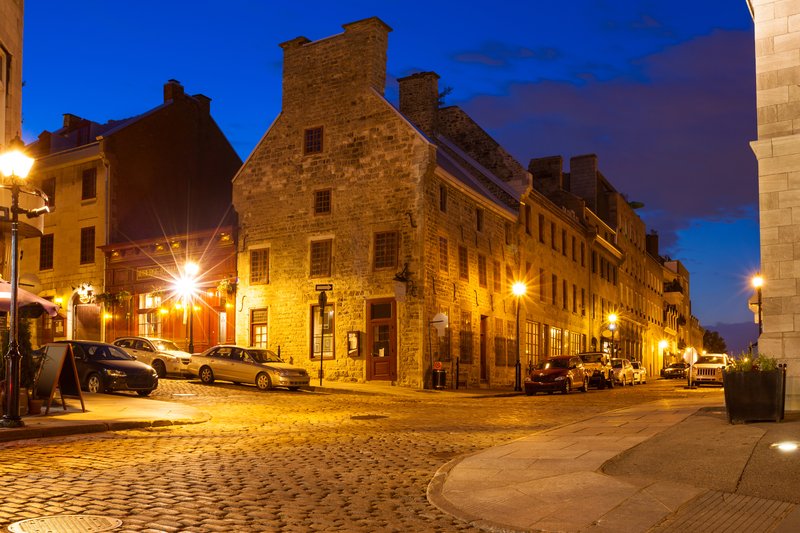 benedek/iStockphoto.com
The AAA GEM attraction Old Montréal (Vieux-Montréal) contains traces of the city's original settlement. Close to the river, the historic district's narrow, cobblestone streets and old houses can be seen on foot or by horse-drawn carriage. A fun place to go and a popular gathering site in the quarter, Place Jacques-Cartier is the perfect place to relax at one of the café-terrasses with a café au lait or beer and watch the world pass by; it's especially lively on summer evenings with street performers, musicians and flower vendors. In Quays of the Old Port of Montréal (Vieux-Port) section of Old Montréal is the Montréal Science Centre (Centre des sciences de Montréal) with an IMAX theater and lots of hands-on activities for children.
AAA/Inspector 450
Also within the historic district are two other AAA GEM attractions. The Notre-Dame Basilica of Montréal (Basilique Notre-Dame du Montréal), one of the glories of Montréal, has an inspirational interior hand-carved in wood and decorated with 22-karat gold. Equally impressive are the long nave, illuminated by three rose windows; brilliant stained glass; religious paintings and statuary; the simple elegance of the Sacred Heart Chapel; and a dazzling evening sound and light show.
Built in 1705 as a governor's residence, Château Ramezay—Historic Site and Museum of Montréal (Château Ramezay—Musée et site historique de Montréal) now depicts local and provincial history. An exquisite collection of early First Nations and Canadian artifacts ranges from prints and paintings to housekeeping crafts and ancient coins. Just behind the museum, the Governor's Garden, designed to resemble those that typically graced upper-class New France estates, consists of a kitchen garden, fruit trees and a flower garden.
Passengers on the Lachine Rapids Jet Boat Tours (Le voyage Saute-Moutons sur les Rapides de Lachine) should come prepared for an adventure as well as a good time. Departing from the Old Port area of Old Montréal, this AAA GEM attraction, a fun thing to do for adventure travel lovers, surges through the historic Lachine Rapids of the St. Lawrence River and, although "waterproof" gear is provided, a thorough soaking is guaranteed.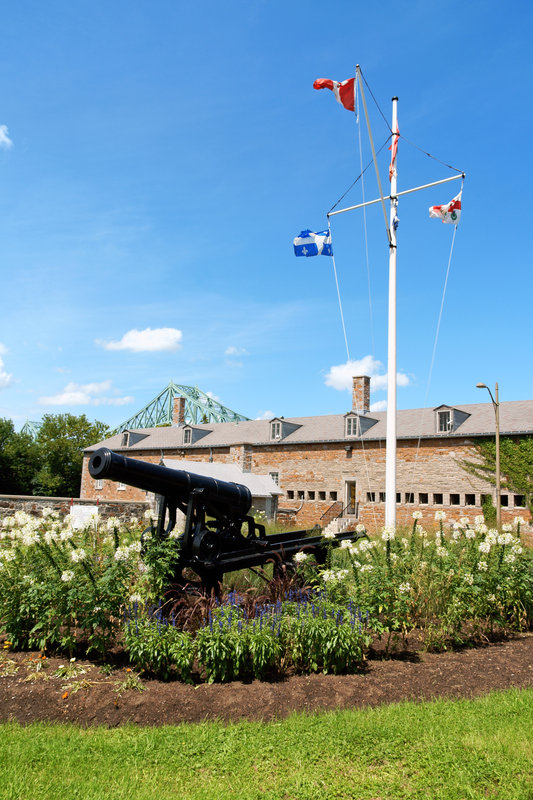 Shutterstock.com/Massimiliano Pieraccini
Nearby, in the middle of the St. Lawrence River on Île Ste-Hélène (St. Helen's Island), is the AAA GEM attraction Stewart Museum (Musée Stewart). The museum, which is devoted to Canadian history, is housed inside a fortified arsenal built by the British in the 1800s. Barracks, blockhouses and a powder magazine remain.
Adjacent to Île Ste-Hélène is Île Notre-Dame (Notre Dame Island). At Montréal Casino, on the latter island in the former French and Québec pavilions from Expo 67, a successful roll of the dice or pull of a slot machine handle can put a whole new spin on your visit. You may even come home from your vacation with the jackpot! The stunning casino's five floors tempt with more than 3,000 one-armed bandits and 120 gaming tables. A venue for dining and entertainment as well as gambling, the casino's wraparound windows offer dramatic views of Montréal across the St. Lawrence River.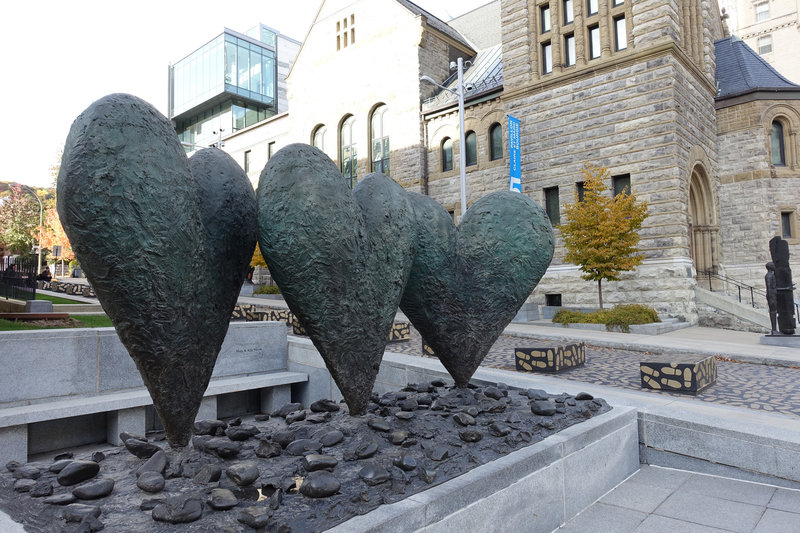 flickr/Guilhem Vellut
The city is well-known for its cultural points of interest. The Montréal Museum of Fine Arts (Musée des beaux-arts de Montréal), a AAA GEM attraction, has an encyclopedic assortment of art dating from antiquity to contemporary times and a program of blockbuster exhibitions. Dynamic collections range from vast holdings of Canadian and decorative arts to important pieces of English porcelain and ancient textiles.
Celebrated for its cosmopolitan and invigorating atmosphere, the Atwater Market bustles year-round with outdoor farmers' stalls displaying the freshest of produce. Indoors, shops are packed with gourmet ingredients such as local and imported cheeses, fresh seafood and fruits and vegetables. The second floor is where you'll find specialty butcher shops, an outstanding bakery and spices and grains sold in bulk. It might seem a little unconventional, but if you're looking for places to eat, well, you're in the right place. The market, on avenue Atwater near the Lachine Canal, is a seasonal tradition for local families who come to shop for autumn apples, pumpkins, honey, jams, foie gras, Christmas trees, holiday geese and turkeys, fresh Bavarian sausages, wine and beer, chocolates and springtime fiddleheads.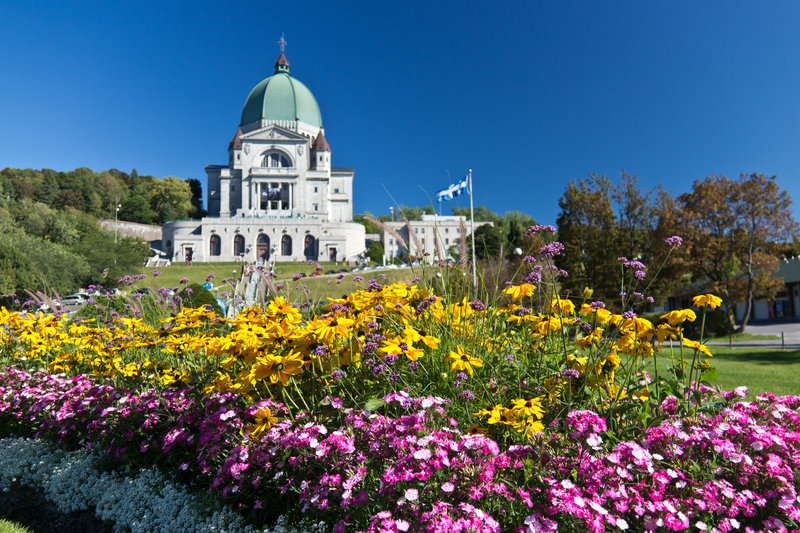 Shutterstock
According to Mark Twain, "You can't throw a stone in Montréal without hitting stained glass." And, indeed, some of the finest ecclesiastical architecture on the continent can be found here. A local landmark and AAA GEM attraction, Saint Joseph's Oratory of Mount Royal (L'Oratoire St-Joseph du Mont-Royal) is on the north slope of Mont Royal. The shrine was built to fulfill the dream of Brother André Bessette, a humble caretaker who gained a reputation as a man with great healing powers. His dream was to build a magnificent shrine to his patron saint, and he began by constructing a small wooden chapel in 1904. Work on the grand basilica, which began in 1924, was completed in 1967. Its dome, said to be one of the world's largest, can be seen throughout the city. Brother André was canonized in 2010; his original chapel is nearby.
In contrast, Christ Church Cathedral (Anglican) in downtown Montréal is wedged between towering office complexes. The neo-Gothic church, built 1856-59, is notable for its gargoyles, stained glass and an 18th-century copy of Leonardo da Vinci's "Last Supper." From its inception the cathedral was plagued with foundation and engineering problems. As a result of a late 20th-century reinforcement of its underpinnings, it now rests on steel and concrete supports and sits above an underground shopping center. Instead of being dwarfed by the adjacent 34-story office tower, the building's glass façade provides a larger-than-life reflection of the church.
Guilhem Vellut/iStockphoto.com
An antidote to the hectic city is the AAA GEM attraction Montréal Botanical Garden (Jardin botanique de Montréal), part of Montréal Space for Life . This splendid 75-hectare (180-acre) expanse has 30 themed gardens, an arboretum and 11 exhibition greenhouses colorfully displaying more than 22,000 species of plants—a veritable living museum of vegetation from around the world. The Chinese Garden (Jardin de Chine) with its placid lake, bridges and pagodas in the Ming Dynasty style; the simple, refined beauty of the Japanese Garden and Pavilion (Jardin et Pavillon japonais) as reflected in its bonsai and tea gardens; and the displays and interactive exhibits about beetles, butterflies and other crawling and flying creatures at the Montréal Insectarium (Insectarium de Montréal) are must-sees during your visit.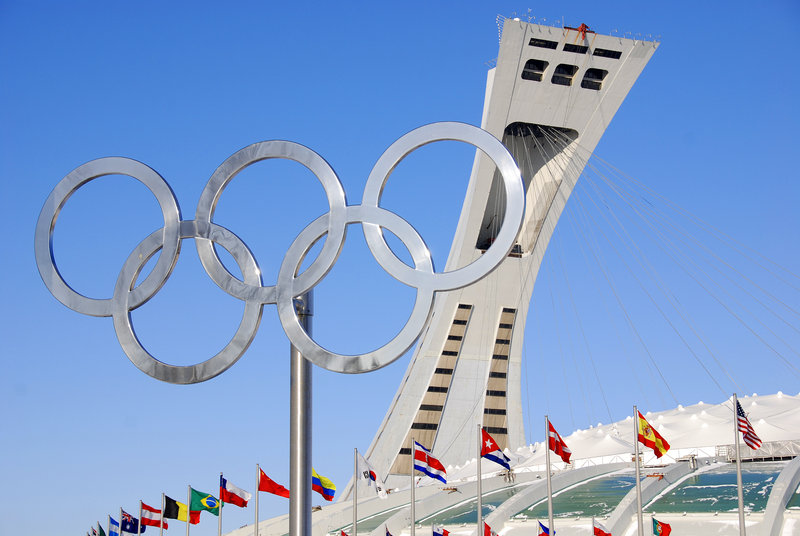 Shutterstock.com/meunierd
Practically across the street are Olympic Park (Parc Olympique) and the Montréal Biodôme (Biodôme de Montréal), both AAA GEM attractions, and Rio Tinto Alcan Planetarium . The Biodôme and planetarium are the last two components of Montréal Space for Life. Olympic Park, built for the XXI Summer Games in 1976, is dominated by a huge elliptical stadium that sports a leaning tower and an unusual roof. Spectacular views await after a funicular ride up the distinctive spinelike tower. The Biodôme, whose name comes from the Greek bios (life) and domos (house), was originally the venue for the Olympic Games' cycling events. It now houses a fascinating indoor zoological park with faithful replicas of four ecosystems and their resident animals, birds and fish: a tropical rain forest, the marine environment of the St. Lawrence, the chilly polar world and a Laurentian forest.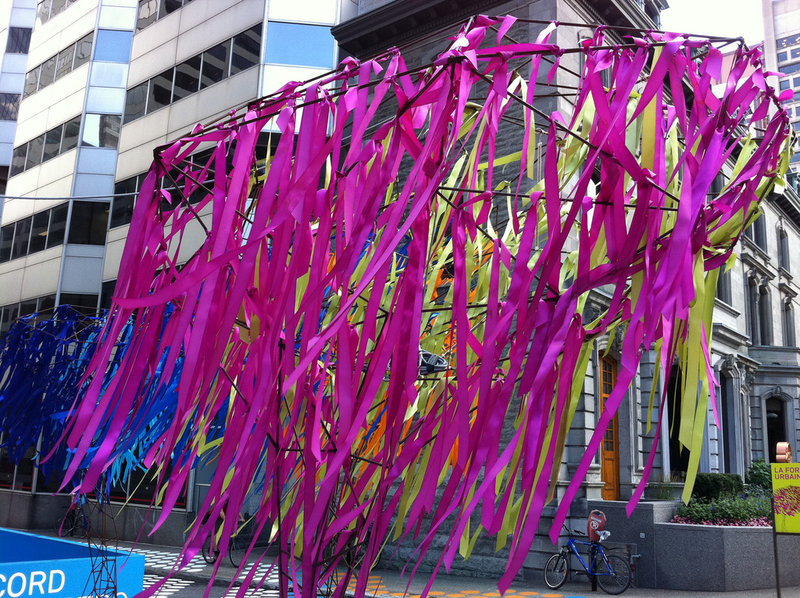 flickr/jofo2005
From a historical perspective, two Montréal AAA GEM museums are true jewels and will appeal to history buffs in particular. Across from McGill University, McCord Museum (Musée McCord) is the definitive repository of anything Canadian. A vast assortment of costumes, textiles, paintings, prints, drawings, decorative arts, archeological finds and historical photographs form the core of the museum's voluminous collection of art and artifacts.
Set on the point of land in Old Montréal where the city started life in 1642, Pointe-à-Callière, Montréal Archaeology and History Complex (Pointe-à-Callière, Cité d'archéologie et d'histoire de Montréal) is in a striking, modern building. A multimedia presentation about the site's history begins a visit to the museum, which explores the city's roots as a meeting place and trading center. Visitors then proceed underground to an archeological dig where remains of the old city walls and the first Catholic cemetery can be seen. Interpreters, both real life and in holographic form, are available to answer questions. The old customs house has additional exhibits, and a tower provides great views of the Old Port area.
Three AAA GEM attractions on the outskirts of Montréal also merit consideration. Chambly, southeast of the city, with its monuments and quaint churches and homes, is a town of rich heritage. Fort Chambly National Historic Site (Lieu historique national du Fort-Chambly) is in a small park on the Richelieu River. The French built a succession of forts here, beginning with a simple wooden palisade in 1665. Exhibits at this stone version, which dates to 1711, allow visitors to trace the history of New France through life in the garrison and the fort's military conflicts.
The Cosmodôme , in Laval, was Canada's first space museum. This science center, dedicated to man's conquest of space, has six galleries with more than 60 interactive exhibits about space, science and technology. A moon rock, a space suit worn on an Apollo mission, a chance to explore the solar system, and models of rockets provide opportunities to further your scientific knowledge. With advance planning, children ages 9-15 can participate in the museum's space camp.
Exporail, the Canadian Railway Museum (Exporail, le Musée ferroviaire canadien) in St-Constant lays claim to the largest collection of railroad equipment in the nation. With artifacts, a restored station and more than 140 vehicles, including both trains and streetcars, the museum provides insight into the role railways played in Canada's development. A highlight of a visit to the museum is a ride on a vintage streetcar or train.
See all the AAA recommended attractions for this destination.