Montreal in 3 DaysThree days is barely enough time to get to know any major destination. But AAA travel editors suggest these activities to make the most of your time in Montréal.
Day 1: Morning In Old Montréal (Vieux-Montréal) gas lamps, cobblestone streets and 18th- and 19th-century buildings repurposed as chic boutique hotels exude Old World charm. Spend your first day here, strolling through the narrow streets on the island in the St. Lawrence River where explorers Jacques Cartier and Samuel de Champlain landed in 1535 and 1611 respectively. Shops, galleries and restaurants now line the historic area's main thoroughfare, rue St-Paul, and shopkeepers welcome you with a friendly "Bonjour," followed by a charmingly accented "Hello."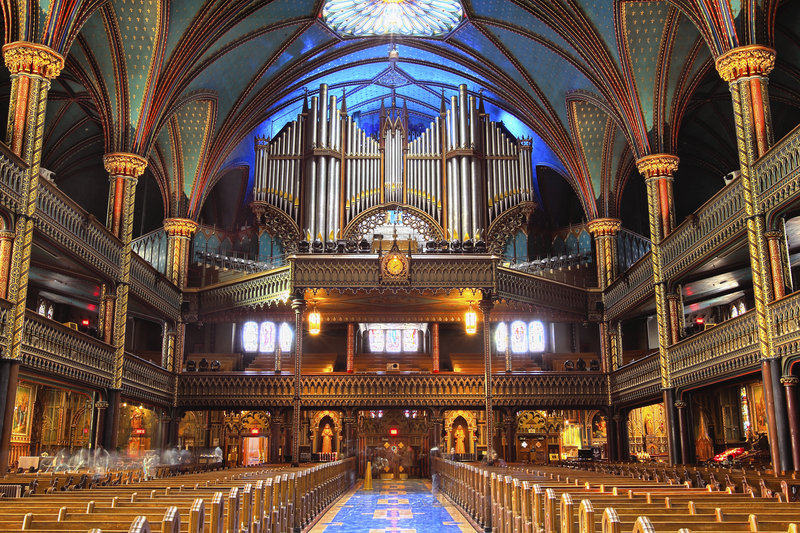 SoumenNath/iStockphoto.com
Finding the Notre-Dame Basilica of Montréal (Basilique Notre-Dame du Montréal) isn't difficult; the huge church's twin spires are a Montréal landmark. Its interior—dark, hushed and ornately gilded—is in stark contrast to the bustle of busy rue Notre-Dame outside its massive doors. Opposite the basilica is the Place d'Armes , a square dedicated to the city's founder. Here you'll find a row of horse-drawn carriages patiently waiting to board passengers for a tour of the historic district.
East on rue Notre-Dame is the Château Ramezay—Historic Site and Museum of Montréal (Château Ramezay—Musée et site historique de Montréal), the residence of an early 18th-century French governor. The restored castle-like building is now a museum with exhibits about Montréal's early history.
Day 1: Afternoon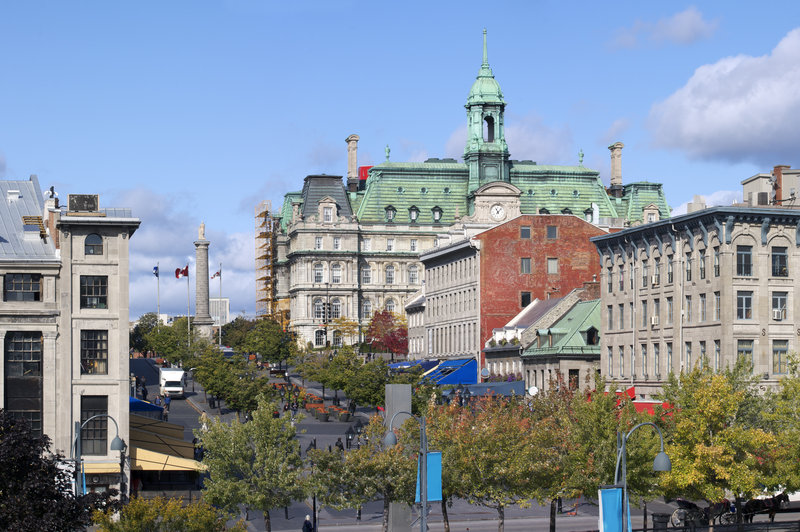 Vladone/iStockphoto.com
Practically just around the corner is Place Jacques-Cartier , technically a public square but in reality more like a wide, sloping pedestrian mall. This lively gathering spot is filled with sidewalk cafés and, in summer, street performers, musicians and flower vendors. A monument at the top of the square honors Lord Nelson's victory over Napoleon Bonaparte at Trafalgar.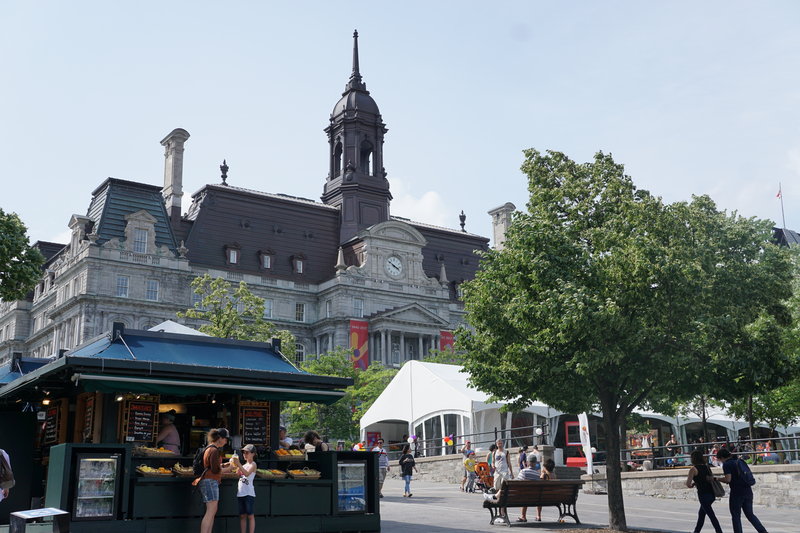 AAA/Inspector 591
Continue on to the Quays of the Old Port of Montréal (Vieux-Port) area, a broad promenade that runs along the St. Lawrence River. You'll join bicyclists, joggers and inline skaters taking in the views and enjoying the parklike expanse. For lunch, try Crêperie Chez Suzette, a charming spot overlooking a scenic Old Montreal street where you can enjoy freshly prepared crepes, fondues and sandwiches.
Near the far end of the promenade is Pointe-à-Callière, Montréal Archaeology and History Complex (Pointe-à-Callière, Cité d'archéologie et d'histoire de Montréal). Despite its contemporary exterior, this museum is all about the past—in fact, it was built on top of the remains of Ville Marie, the earliest European colony. After viewing a multimedia presentation about Montréal's history, visitors descend underground to the site of an archeological dig which has unearthed part of the old city wall and the city's first Catholic cemetery.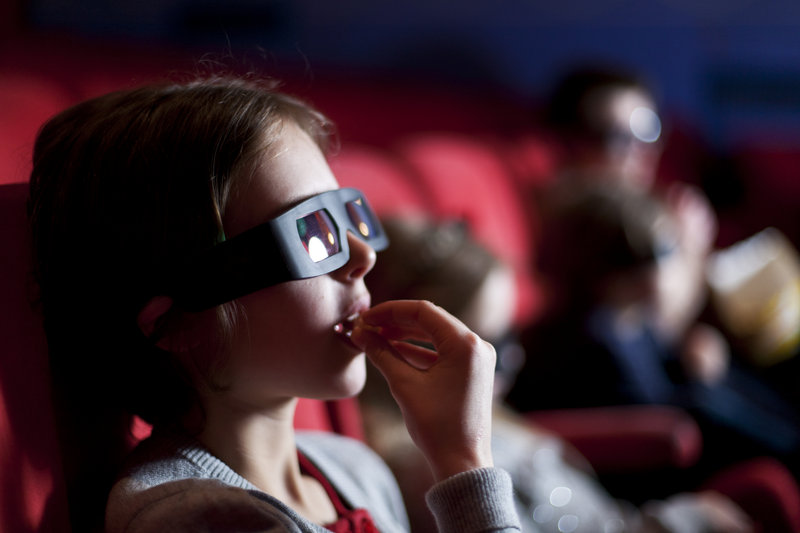 urbancow/iStockphoto.com
An alternative, especially if you're seeking fun things to do with kids, is the Montréal Science Centre (Centre des sciences de Montréal), which you will see just before the archeology museum. Easily identifiable by the bright red sculpture of molecules in front, the museum has an abundance of hands-on activities and an IMAX theater.
Day 1: EveningAfter returning to your hotel to relax a bit, head back to Old Montréal to the Bonsecours Market (Marché Bonsecours), an impressive domed neoclassical building at the eastern end of rue St-Paul. This mid-19th-century edifice, built as a public market, still draws shoppers, who come now to scour the market's upscale boutiques for items handmade by Canadian craftspeople.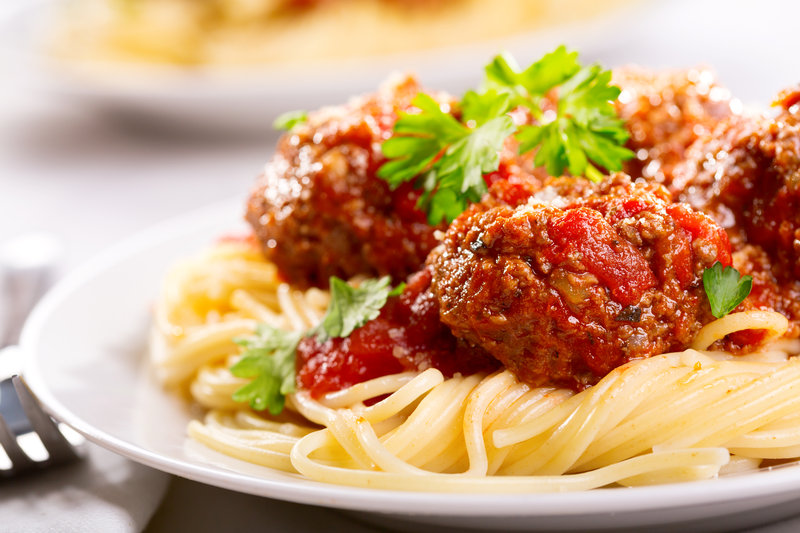 nitrub/iStockphoto.com
Restaurants abound in this area. In the mood for French? Try Le Club Chasse et Pêche —a AAA Three Diamond restaurant. If you're hungry for Italian dishes, L'Usine de Spaghetti du Vieux-Montréal, will hit the spot.
End your day in Old Montréal with a stroll around the romantically lit historic district, stopping to window shop at boutiques and art galleries and possibly at a bakery or candy shop for a delectable confection.
Day 2: MorningWondering where to eat this morning? For a true taste of Montréal, venture to the Plateau district to Saint-Viateur Bagel & Café on rue St-Viateur Ouest near avenue du Parc. Locals claim Montréal bagels are far superior to those made in New York and that St. Viateur makes them better than anyone else. A Montréal institution, this is the shop's original location, and it's open for take-out only 24/7. Try a hot sesame- or poppy-seed version, still shaped by hand, boiled in a mixture of water and honey and then baked in a wood-burning oven, and see if you agree.
Grab a bagful to enjoy on the go as you head down avenue du Parc to Mont-Royal Park (Parc du Mont-Royal), whose centerpiece mountain was named by Jacques Cartier in 1535. You can hike up 764 feet (233 meters) to the top of "the mountain," as Montréalers call it (it's actually more like a steep hill), for panoramic views of the city; buses and taxis are other options. The park is a favorite spot for hiking, bicycling, jogging, picnicking and, in winter, skiing.
On a ridge of Mont Royal is Saint Joseph's Oratory of Mount Royal (L'Oratoire Saint-Joseph du Mont-Royal), a huge basilica topped with a copper dome. The basilica was the vision of Brother André Bessette, a humble man known for his healing powers who dreamed of building a shrine to his patron saint. The tomb of Brother André, who was canonized in 2010, is beside the church.
You'll recognize the names of many of the artists whose masterpieces are displayed at the Montréal Museum of Fine Arts (Musée des beaux-arts de Montréal), not far from the park on rue Sherbrooke. The museum's three buildings hold world-class collections that span from antiquity to the present. Works by Breughel, Cézanne, El Greco, Monet, Picasso and Rodin mingle with decorative arts and archeological treasures from the Mediterranean region.
Day 2: AfternoonIn an area with many trendy, chic local restaurants, one to consider on rue Peel is Ferreira Café . Traditional Portuguese cuisine is on the menu, with items such as caldo verde soup, salted cod, grilled octopus, sardines and squid. This cozy bistro also has a notable decorative element, a wall embedded with colorful broken dishes.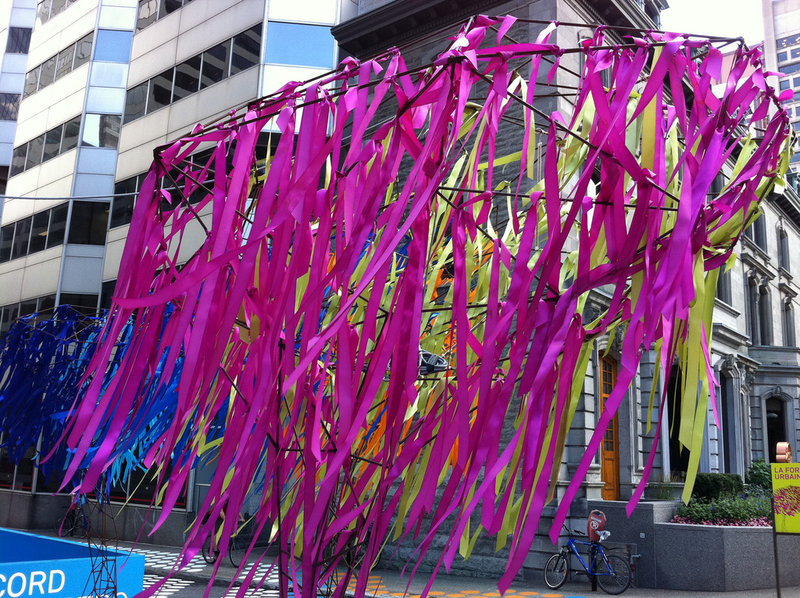 flickr/jofo2005
Make your way back to rue Sherbrooke and a repository of Canadiana. The McCord Museum (Musée McCord), across the street from McGill University, might be called the country's attic for its eclectic exhibits about everyday life during the last 3 centuries. Costumes and textiles, an extensive archive of photographs chronicling Montréal's history, decorative arts, and objects created by Canada's native peoples are noteworthy.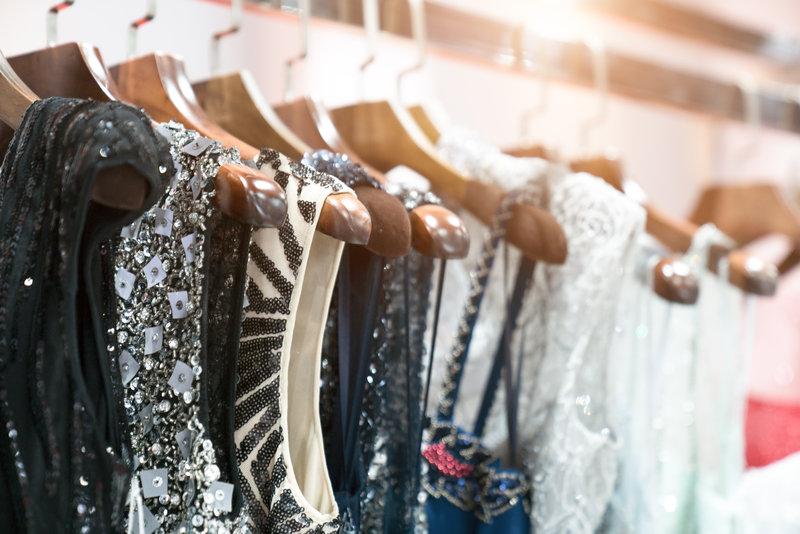 iStockphoto.com/PhotoBylove
Check out the haute couture at venerable Holt Renfrew and an array of designer boutiques along rue Sherbrooke as you head east to boulevard St-Laurent, popularly known as "the Main." The Main is a dividing point in two respects—it is the city's east/west delineator and supposedly the dividing line between the Anglo community to the west and the Francophone community on the east. In addition, the Main has been the traditional corridor where succeeding waves of immigrants have settled, which explains its multicultural, hodgepodge assortment of funky shops, boutiques, cafes and hip bars and clubs.
Day 2: EveningFor a hearty Québecoise dinner at its finest, head a little further into the Plateau district to Restaurant Au Pied de Cochon. Foie gras is incorporated into many of the dishes here, including the namesake pied de cochon (pig's feet). The Québec staple poutine—a mound of french fries covered with cheese curds and gravy—is a star as well. Don't forget to make a reservation; it's a necessity here.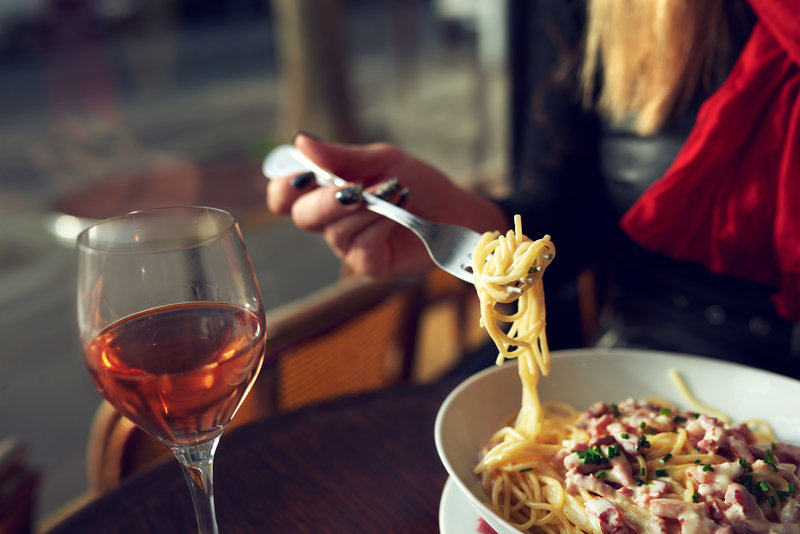 iStockphoto.com/stock_colors
Spend the rest of the evening becoming acquainted with the Plateau, which is a fun place to go at night. This melting pot has more than its share of trendy nightclubs, lounges, clothing stores and bistros. In addition to boulevard St-Laurent, explore the venues on rue St-Denis. Admire the graceful wrought-iron outdoor staircases prevalent on many of the district's Victorian row houses. If you find yourself looking for a place to eat a late-night snack about now, try the French bistro delights at L'Express or the vegetarian offerings at the artsy Café Santropol.
Day 3: Morning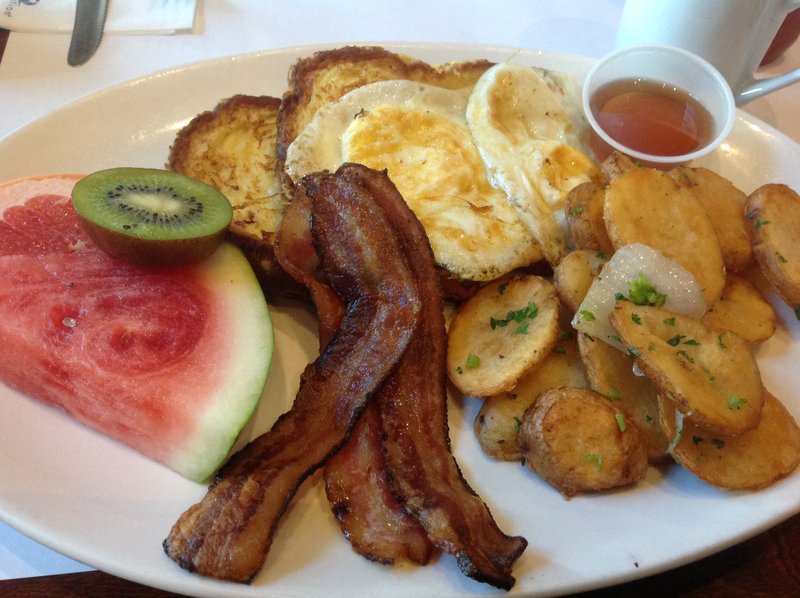 AAA/Inspector 33
You can eat breakfast at your hotel or at one of the many restaurants in Underground Montréal. This vast subterranean city, a respite from Montréal's traffic and harsh winter climate, has 29 kilometres (18 mi.) of interconnected passageways with an extensive network of shops, restaurants, offices, hotels and Métro stations.
Shutterstock.com/Laszlo Halasi
Spend some time browsing, then take the Métro's Green Line to the Viau station; from there it's a short walk to Olympic Park , the site of the 1976 Summer Games. A funicular takes visitors to the observation level of an inclined tower where spectacular 360-degree views can reach more than 80 kilometres (50 mi.) on clear days. Clustered together are the Montréal Space for Life attractions: the Montréal Botanical Garden (Jardin botanique de Montréal), Montréal Insectarium (Insectarium de Montréal), the Montréal Biodôme (Biodôme de Montréal), and Rio Tinto Alcan Planetarium .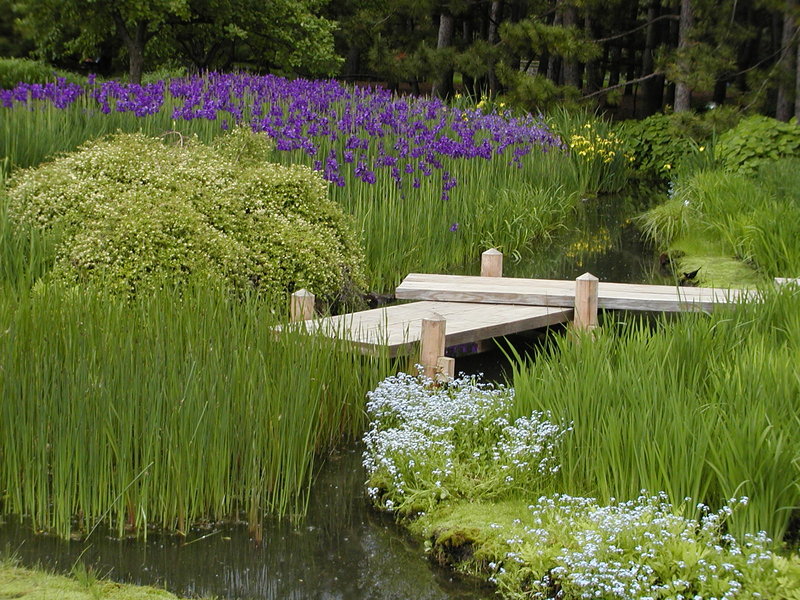 Montreal/Gilles Murray
The colorful botanical garden has 11 greenhouses, an arboretum and 30 themed areas; be sure to see the Chinese Garden (Jardin de Chine) and the Japanese Garden and Pavilion (Jardin et Pavillon japonais). Kids will love the insectarium, which is filled with collections of all sorts of creepy-crawly things.
Day 3: Afternoon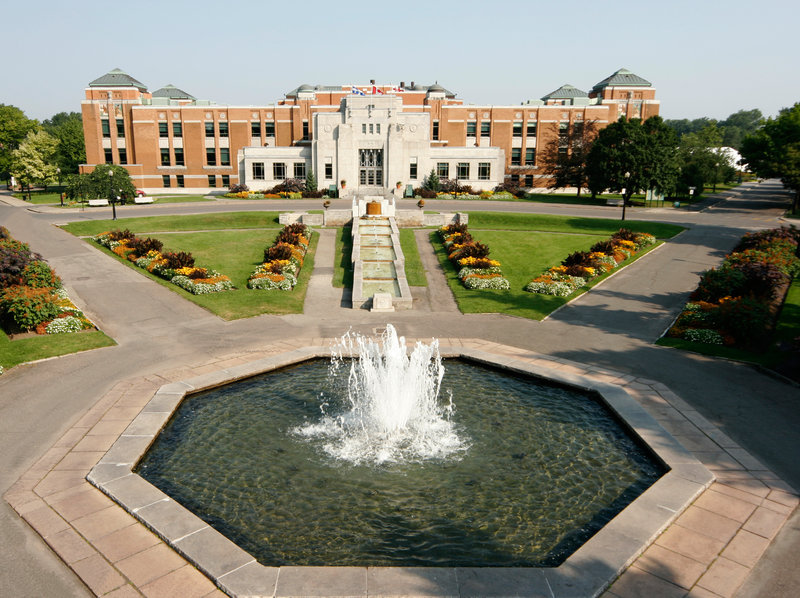 Montreal/Michel Tremblay
You can grab a quick bite for lunch at one of the local restaurants at the Biodôme, which has several places to eat. The Olympic games' velodrome has been recycled as the Montréal Biodôme, which features realistic representations of four ecosystems, each with its proper temperature and animal residents. Visitors can walk from a humid, tropical rain forest to a cool Laurentian forest and then on to the marine environment of the St. Lawrence River and the chilly polar worlds of the Arctic and Antarctic.
Return to the Old Port area of Vieux-Montréal to experience the St. Lawrence River firsthand; the Métro is a good option for your trip. If you don't mind a good soaking (even with the "waterproof" rain gear provided), Lachine Rapids Jet Boat Tours (Le voyage Saute-Moutons sur les Rapides de Lachine) will take you crashing through waves that can reach 3 metres (10 ft.). Tamer sightseeing excursions are offered by the vessels of Le Bateau-Mouche and Montréal Harbour Cruises .
Day 3: Evening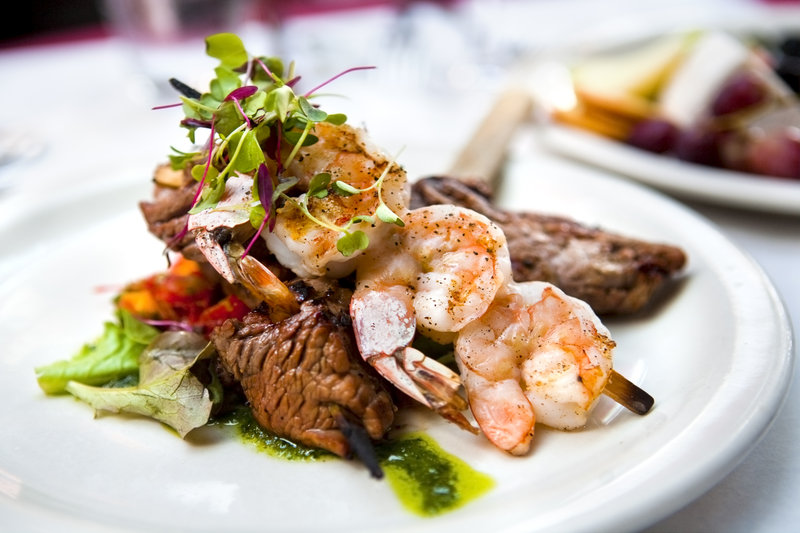 Diane Diederich/iStockphoto.com
Change into business attire for an evening of fine dining and games of chance on Île Notre-Dame in the St. Lawrence River. Montréal Casino is in the former Québec and French pavilions from the Expo 67 World's Fair and is a great place to go in the evening on your trip. The elegant gambling establishment has several floors with more than 3,200 slot machines and 120 table games, including baccarat, roulette, blackjack and craps.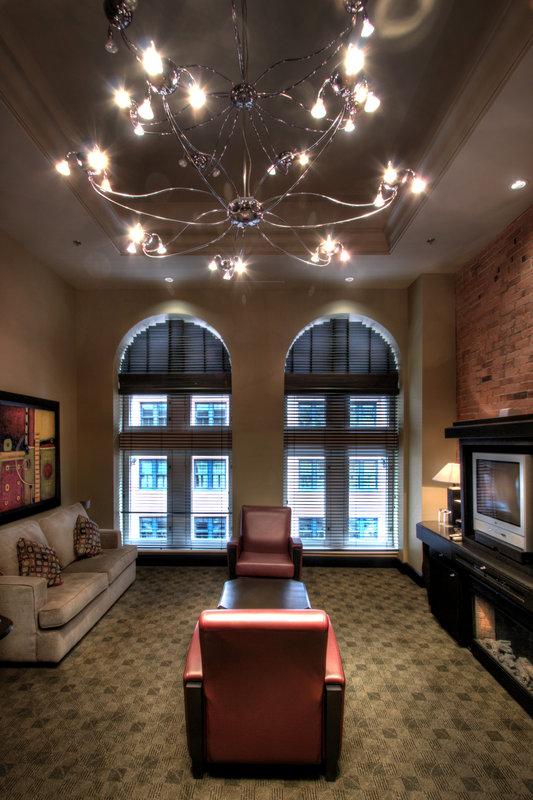 Courtesy of Place d'Armes Hotel
On your return to the city proper, linger for a while in Vieux-Montréal. Rides in a calèche (horse-drawn carriage) depart from Place d'Armes and Place Jacques-Cartier, among others, or they can be arranged by your hotel.