What to Do in Montreal Orient yourself. The streets in Montréal are laid out in the traditional east-west grid, parallel to the St. Lawrence River. The river takes a northwest swing at Montréal, though, resulting in the east-west streets actually running north-south.
Stop and catch a whiff of the roses and lilacs during spring and summer at the Montréal Botanical Garden (Jardin botanique de Montréal), 4101 rue Sherbrooke Est. Especially delightful are the Chinese Garden with its miniature trees, lake and pavilions, and the Japanese Garden and Pavilion, known for its koi ponds, bridges and bonsai collection.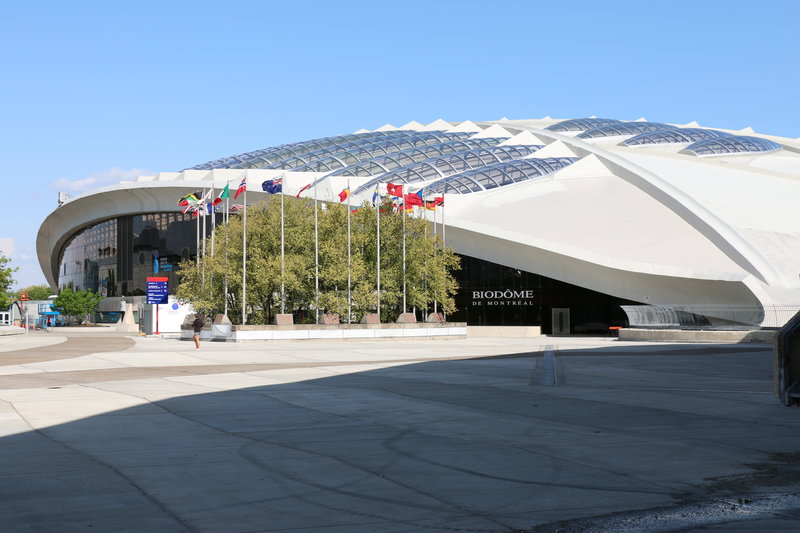 flickr/GrumpyDwarf93
Visit a tropical rain forest, the marine environment of the St. Lawrence, a Laurentian forest and the frigid polar world at the Montréal Biodôme (Biodôme de Montréal), 4777 av. Pierre-de-Coubertin. The combination zoo/aquarium/garden, part of Olympic Park (Parc Olympique), 4545 av. Pierre-de-Coubertin, is in the former velodrome from the 1976 Summer Games.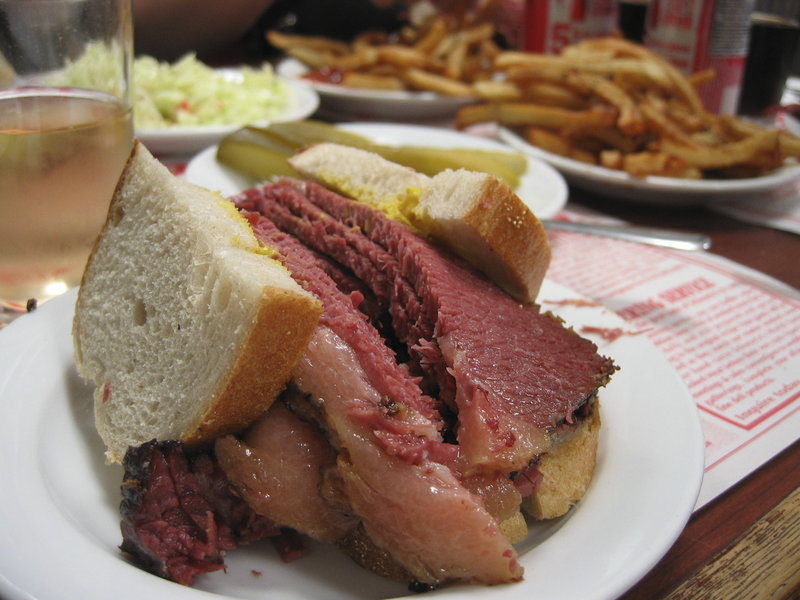 oilfriedghost/iStockphoto.com
Try a smoked meat sandwich, available at many local restaurants, for a true taste of Montréal. Similar to a pastrami or corned beef sandwich, Montréal smoked meat is beef rubbed with spices, then marinated and smoked, sliced thin, piled between two slices of rye bread and typically served with fries, coleslaw and a pickle.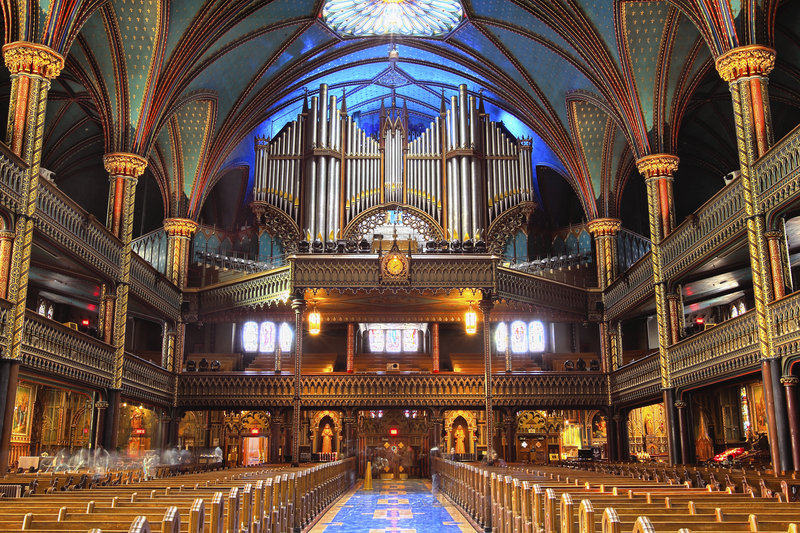 SoumenNath/iStockphoto.com
Inspired by his enormous neo-Gothic masterpiece, the architect of the awe-inspiring Notre-Dame Basilica of Montréal (Basilique Notre-Dame du Montréal), 110 rue Notre-Dame Ouest, converted to Catholicism in order to be buried beneath it. The 1820s church interior was hand-carved in wood and is resplendent with gold leaf and stained-glass windows.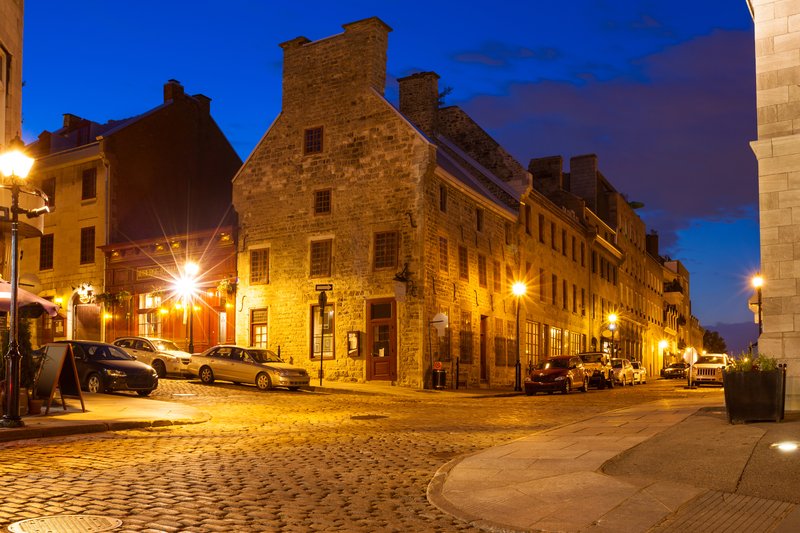 benedek/iStockphoto.com
Discover the narrow, cobblestone streets of Old Montréal (Vieux-Montréal) in a horse-drawn carriage. Tours depart from Place d'Armes and Place Jacques-Cartier, among others, or they can be arranged by your hotel.
Escape from the rush of the city to the serenity and greenness of Mont-Royal Park (Parc du Mont-Royal), 1260 ch. Remembrance, whose signature mountain was climbed in 1535 by Jacques Cartier, the French explorer who searched in vain for a "northwest passage" from the Atlantic to the Pacific Ocean.
Stand on the site that was Montréal's birthplace at Pointe-à-Callière, Montréal Archaeology and History Complex (Pointe-à-Callière, Cité d'archéologie et d'histoire de Montréal), 350 Place Royale, where you'll see a multimedia presentation about the city's history in a theater overlooking archeological ruins.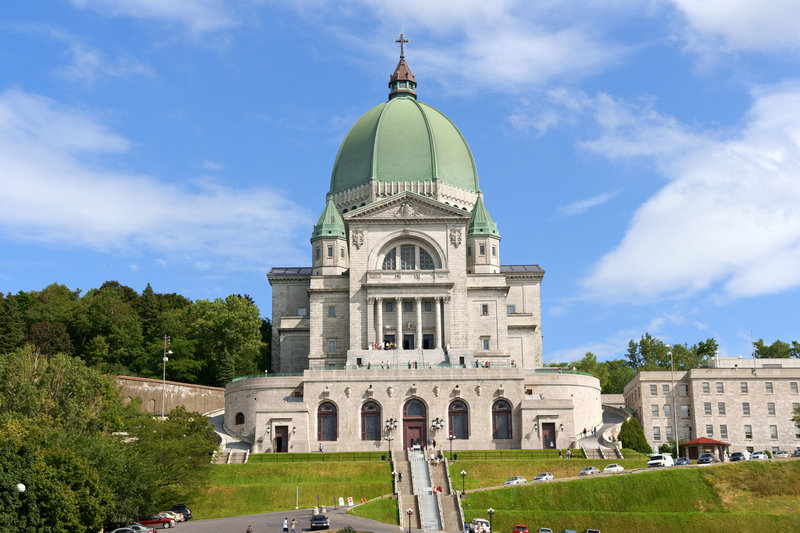 aladin66/iStockphoto.com
Honor the life of St. André Bessette, a humble caretaker known for his ability to heal the infirm, at Saint Joseph's Oratory of Mount Royal (L'Oratoire St-Joseph du Mont-Royal), 3800 ch. Queen Mary. It was André's greatest wish to build a shrine to his patron saint, and his small wooden chapel grew to become a grand basilica crowned by a huge copper dome.
One of the most fun things to do with friends in Montréal is to explore the 33-kilometre (21-mi.) network of pedestrian walkways that constitutes Underground Montréal, 800 Rue de la Gauchetière O, a subterranean maze of shops, offices, theaters, restaurants and subway stations designed to help residents cope with the city's harsh winters.
Learn a few words or phrases in French and slip them into your conversations with locals. They'll appreciate your effort and you'll learn there's more to the language than cul de sac, croissant and bonjour.
Fans of adventure travel looking for a good time shouldn't miss Lachine Rapids Jet Boat Tours (Le voyage Saute-Moutons sur les Rapides de Lachine), which depart from the s. end of rue Berri at the Clock Tower Basin in the Old Port. Hold on tight and prepare to be soaked (despite the provided ponchos, hats and footwear) as your boat jumps waves and surges upstream through the rapids of the St. Lawrence River.