About Napa Napa is located in one of California's most famous wine-producing regions, the Napa Valley. This area was a center of gold rush activity in the 1850s. Grapevine cuttings supplied by priests from the missions at Sonoma and San Rafael were the start of what grew into a major industry, and today the valley is a leader in the production of American table wines.
Napa is at the southern end of a scenic 28-mile stretch of SR 29, which heads northwest through the valley to Calistoga. The two-lane road passes acres of vineyards and more than 40 wineries. The Silverado Trail, running parallel to SR 29 to the east, provides stunning views of the valley and the Napa River. There are additional wineries along this less-traveled route.
Downtown Napa is filled with turn-of-the-20th-century houses and buildings in architectural styles from Art Deco, Classic Revival and Italianate to Spanish Colonial and Victorian Gothic. Some 2,500 of these buildings are on the National Historical Registry. The restored Napa Valley Opera House, 1030 Main St., is a local landmark that was built in 1880 and features two theaters. Phone (707) 226-7372 for information and schedules.
Celebrate the grape at Festival Napa Valley, which takes places over 10 days in mid-July. Festivalgoers can sample wines from some 100 area wineries and savor the culinary offerings of celebrated local restaurants. More than 60 planned events include lunches, dinners and concerts. For information about purchasing event passes, phone the box office at (707) 346-5052; for general festival information, phone (888) 337-6272.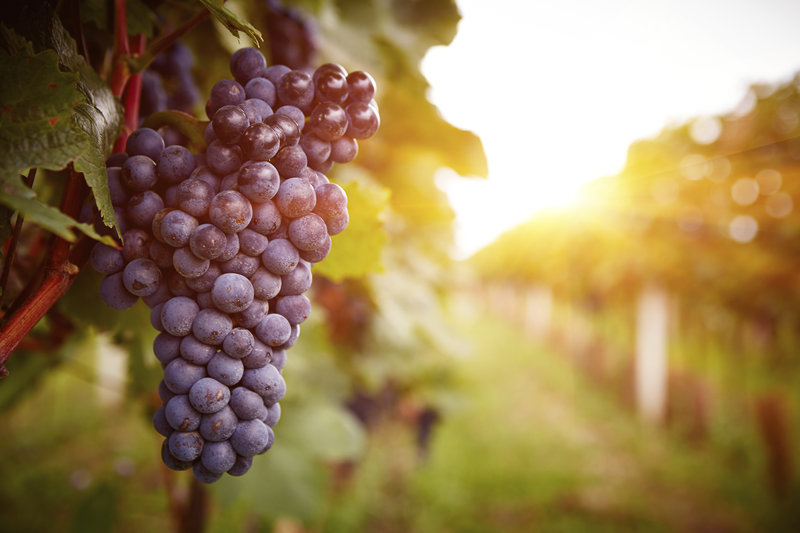 iStockphoto.com / Rostislav_Sedlacek
TravelBrains' "Napa Valley Tour Guide" features a 154-page illustrated guidebook with profiles of more than 60 wineries, a wine journal and descriptions of the valley's winery towns. Included are a CD and self-guiding audio tour of 11 wineries and five historic locations, plus background information about Napa's wine heritage and history. The guide is available for $24.95; phone (603) 471-0127 or (888) 458-6475.
photoquest7/iStockphoto.com
In August 2014 the valley was rocked by a magnitude 6.0 quake, the strongest to affect the Greater Bay Area region since the Loma Prieta earthquake in 1989. The South Napa Earthquake was felt as far north as Ukiah and as far south as Salinas. Some historic buildings in Napa, including the Napa County Courthouse, were heavily damaged, and countless Twitter images documented the first major California earthquake to occur in the social media age.
Visitor Centers Napa Valley Welcome Center 600 Main St. Napa, CA 94559. Phone:(707)251-5895
Self-guiding ToursMaps of wineries and the historic downtown area are available from the welcome center.
ShoppingNapa Premium Outlets, west of SR 29 at 629 Factory Stores Dr., has 50 stores, including Ann Taylor, Brooks Brothers, Calvin Klein and Michael Kors.
Insider Info
Wine CountrySpotlight's Wine Country Guide, a 100-page monthly magazine, provides detailed California Wine Country information. It is available at winery tasting rooms and selected lodgings in Lake, Lower Mendocino, Napa and Sonoma counties, as well as at the concierge desk in some San Francisco and Greater Bay Area hotels. A companion Wine Country map also is available free of charge. The guide can be accessed online.
Things to Do di Rosa
Recreational Activities
Hot Air Ballooning Balloons Above the Valley
WINERIES Artesa Vineyards & Winery